Those who work on the web, you know that every day has the potential of struggling with the most absurd demands of its customers, and it would seem always against the clock!
Unfortunately, I tell you now, that for the first problem I can not help (but one day I may find a solution, let me know 😀 ..) but for the second I can do something.
Yes, in fact, as on every Resources Friday,  I'll introduce new tools that will allow you to improve your work flow and then your results, but above all to save you time. Curious to know how?
Ok, so tell me …
How much time do you waste creating your custom quotes for your business proposals?
How much time you waste to create and manage backups of your sites or those of your clients?
And how would you feel if I told you that you can simplify or automate these tasks quite simply, with the tools that you will see today?
Find out together, let's start!
Index:
1) Plugin WordPress
2) Tool Web Design
3) Tool Web Marketing
4) Miscellaneous
Solidres
Solidres is a plugin that lets you create a booking system online easily and with a really nice interface.Created primarily for the Joomla platform, but now available for WordPress, it provides all the tools to create a great booking service.
Here are some features:
Responsive Design
Multi-language support
Support multiple business types
Complex Tariff
Statistics
Invoice & PDF
Room slideshows
Multi-Payment Gateways
and much more. More information: https://www.solidres.com/
More information: https://www.solidres.com/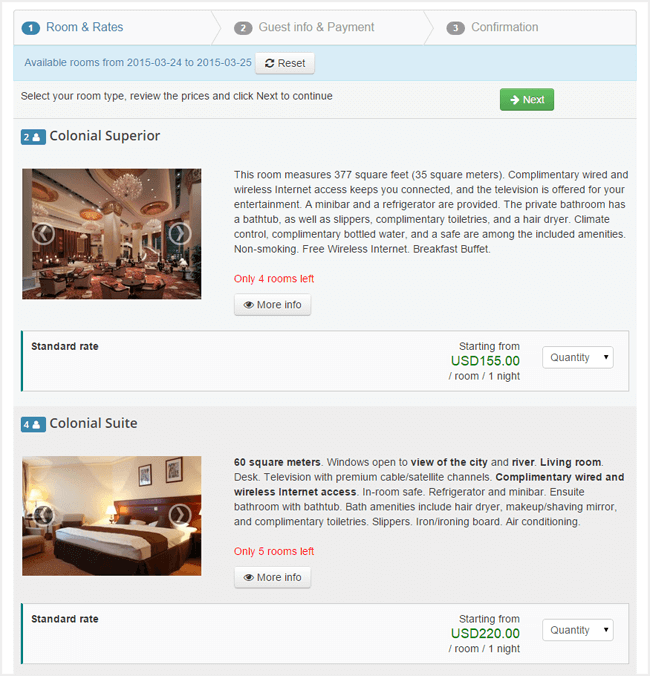 AffiliateWP
AffiliateWP and definitely one of the best plugins for WordPress for Affiliate Marketing. It offers a great suite for monitoring and managing the affiliate network all from a single dashboard. You can see in real time the performance of your affiliate marketing, and integrate it with the best web marketing services.
On Board Tips
With On Board Tips, you can insert guides and tips with box overlay, fully customizable and transforming new members into satisfied customers.
Useful for:
Insert tip, instruction, or whatever you want in your web application, no competence to request code.
Help your users to find out all the important functions and keep them "on board"
Help new members to learn the key components of your product or service quickly and easily.
In addition, Onboard Tips, offers a suite of statistical data analysis on your website, allowing you to greatly improve your conversions.
CallToIdea
CallToIdea is a freely accessible curated catalog of great design examples of web pages across many different categories. From pricing pages to 404s, calendars, testimonials, pop-ups and a lot more.
Great free service for getting new ideas and inspiration on how to design and layout a new web page.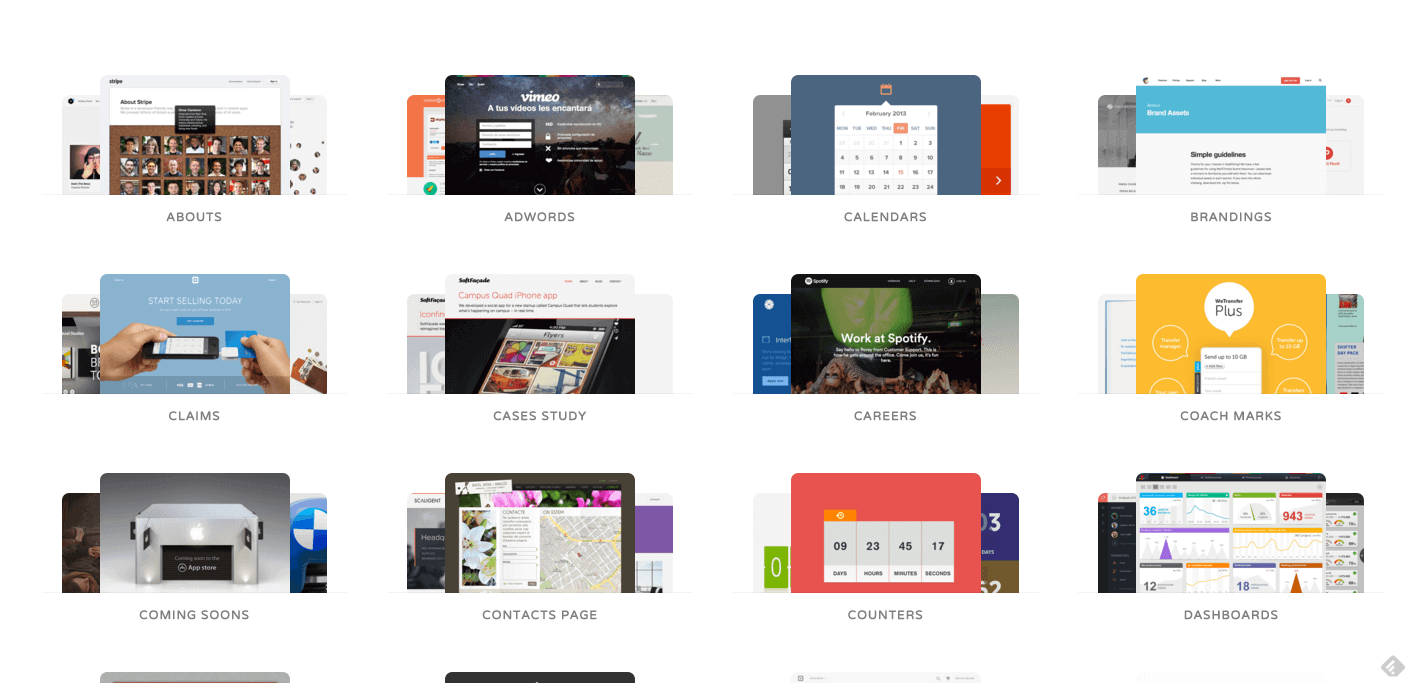 Proposify
Proposify simplifies and enhances the process of creating professional-looking, precise and visually impactful for project proposals including web site design and other digital work. Ideal for small agencies and freelancers who need to speed up and improve the quality of their estimates and proposals.
Proposify offers a drag and drop module feature which allows you to easily pick the pre-written content modules to use in each offer. Proposify supports also pre-designed and customisable themes. dynamic content, analytics, custom signatures, graphics and layout support.
Very useful to prevent unnecessary waste of time creating estimates.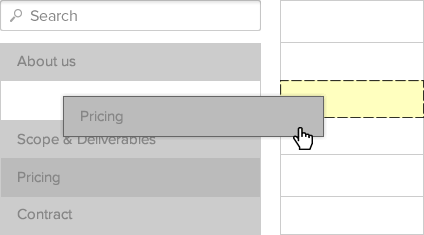 LinkPizza
LinkPizza is a web service which allows websites that contain tons of links to products and services to monetize such links by automatically generating affiliate revenues when people that click on them make a purchase.
Basically, what LinkPizza offers is an automated affiliate marketing engine capable of identifying all of your outgoing product links and to invisibly convert them into affiliate links so that you can be compensated when, thanks to you, someone makes a purchase.
"LinkPizza is the way to integrate advertisers from multiple affiliate programs at once, without having to sign up for all of them."
For anyone who must extract extra earnings at all costs from a website or blog that publishes lots of links to products, this looks like a must-try approach. LinkPizza creates affiliates links automatically. The limit is only determined by how many companies LinkPizza has partnered who offer affiliate commissions.
Gmail-tabs
To find out what Gmail tab is delivered to your newsletter? Try the free tool Gmail Tab, in a few seconds, you will know where your users will read your email. Very useful to improve the CTR (open rate) of your newsletter.
Namesmith
Namesmith is a free web app which allows uncovering instantly tens of possible names and keywords that you can use for your new business, website or app. You simply input 5 words to explain what your business does and Namesmith does the rest by immediately suggesting, tons of possible combinations organized in logical groups while showing whether the domain is still available or already taken.
One of the best tools I have seen to identify potential relevant names for a company with the minimum effort.
Yestersite
Yestersite is a web service which allows to automatically backup your website(s) in the cloud, and to easily restores or download it.
Key features include:
500GB backups storage
Automated Daily backups
On-Demand Backup
30-day backup archive
One-click backup restore or download
Secure & Encrypted
The backup and restore service is an extra that many hosting providers already offer their customers, but they are not always easy to set up, while Yestersite allows easy and fast setup for daily backups of your website and keep them in a safe place and accessible at all times. Very convenient also plans that start at $ 8 / mo / for a single site.
Free trial available (first three backups are free).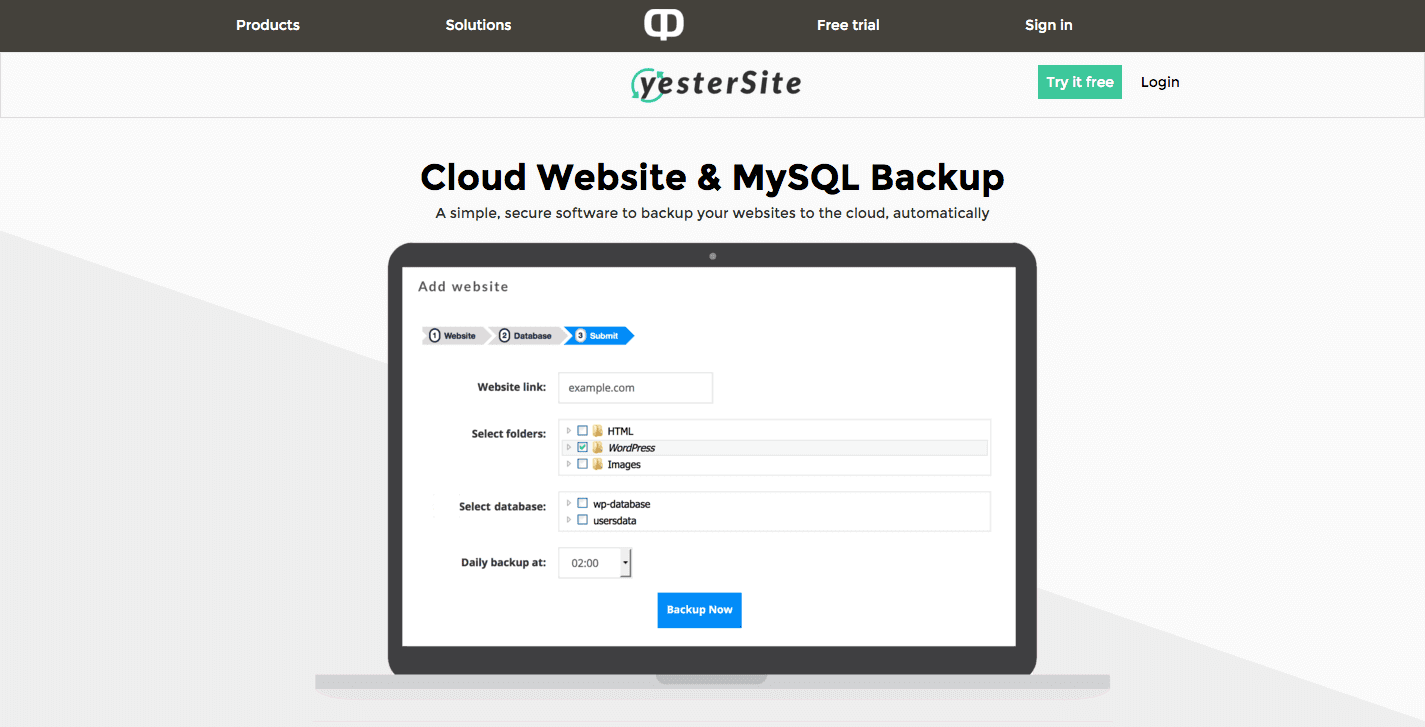 Website Grader
Website Grader is a free web app which evaluates the quality of any website by testing its performance, SEO, compatibility with mobile devices and security (SSL certificates) capabilities. It then reports both an overall score and individual scores for each area with specific information on what is not in perfect shape and should be improved.
It provides a basic evaluation score of any website and can be used to get a general feel for the status of a website when there is little time available and for non-technical people to get an idea of how well their site / blog is performing and where to look to improve its performance.
100% Free.
This was the latest tool for this appointment with Resources Friday, but you can find many others in previous articles.
Here are some of the previous editions:
But now it's your time!
I would like to know your opinion on this collection, and find out which tools you liked and what you want to encourage the community Elegant Market Place. Write it in the comments along with your name, I personally will test the tools you recommend that will be posted here on Friday Resouces, along with your name. 🙂
See you soon and have a good weekend!