Here we are! Today is Christmas Day!
One of those days to be spent away from work, one of those days to spend time with the people we love, one of those days to say goodbye to all our worries. So, before you begin to discover what new tools I have selected for you, I send you my best wishes for a Merry Christmas!
But as well as Christmas, its also Friday, we cannot miss our appointment with Resources Friday, where every Friday you can find the best tools and resources dedicated to the world of the web.
In this edition you will find the truly unique resources, like Wasify the only tool that allows you to create a unique customer care system using WhatsApp. But you'll also discover ZipBooks with which you can manage your accounting easily, what a fantastic  business tool and, it is free!
Let's go!
Index:
1) Plugin WordPress
2) Tool Web Design
3) Tool Web Marketing
4) Miscellaneous
Tesla Login Customizer
Tesla Login Customizer is a plugin that allows you to customize the login page of WP in a few easy steps. You can customize almost every aspect of the login page, such as:
Add a background image;
Insert your own logo;
Change the font;
Redirect after login;
Redirect after Register;
Custom Login URLs;
and much more..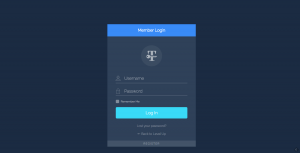 Contact Form 7 Style
Contact Form 7 Style it lets you easily customize a contact form created with Contact Form 7.
You can change:
color styling,
custom fonts ( google fonts included ),
styling for input fields, text, text area, labels, submit button
border-color,
form background-color,
form container styling,
customized style can be imported / exported
quick edit option
support multiple forms with different design
It should be used in combination with CF7.
Specfox
Specfox allows you to plan the design of your website easily.
You can upload screenshots, add notes and create PDF presentations. Create, edit and manage the design specifications. Specfox simplifies the process of writing the specifications of your website to save you time and effort, there will be now longer need to have long sessions with developers to explain the specific design or create endless descriptions.
Smarticons
Smarticons is a tool that allows you to customize your own icons easily and quickly.
You can choose from thousands of icons and customize fill color, edges, thickness, etc.
Main features:
From the style of the whole set or a single icon with a few lines of CSS.
All icons are scalable and ready for high resolution.
2600 icons in the catalog and at least 100 new icons released per month.
Smart Icons organizes and syncs with Dropbox, ever more icons into folders.
Create your own icons and use them with your favorite graphics software.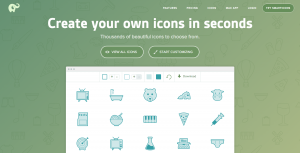 Clipping Magic
Clipping Magic allows you to erase the background of an image with a few clicks and with excellent results. Great if you have little experience in using graphic tools such as Photoshop or Gimp.
Animaker
Animaker is the new tool for creating animated videos without professional knowledge.
Whether you are a novice, a founder of a start-up, a social media marketer or an expert in video editing, Animaker Studio offers functions to give a professional quality. Simple and versatile, really it recommended.
Wonder Push
With Wonder Push you can send notifications to your users from web and mobile.
Benefit from the full powers of your web marketing in three steps:
Create high-performance push messages. You can choose between several preconfigured templates according to your needs: welcome messages, invitations to register, thank you messages, satisfaction questionnaires, etc.
Sets the target and send. Send all your messages or segments your audience based on events and improves productivity by sending notifications to the correct time anywhere in the world.
WonderPush teaches himself. Using the power of the function of machine learning, WonderPush head automatically a part of your mailings on a panel specific to give you the best message for all your users.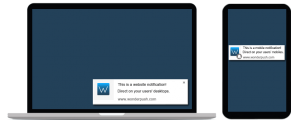 Inline Manual
Inline Manual, is the solution for start-ups and SMEs to engage and assist your customers with integrated tutorials. You can easily create tutorials, guides onsite, product documentation, suggestions new feature announcements, tour product.
Wasify
Wasif is the only way to communicate with your customers via WhatsApp using your favorite browser.The customer care has never been so direct: chat with your customers at any time and anywhere, send text, images, video, audio, and share contacts.
How does it work:
Wasify using a mobile phone number and an account of WhatsApp with your name (brand) to communicate with your customers. Thanks to the intuitive dashboard you (or your team members) are able to control and manage communications quickly and efficiently.
Multi-device. Answer the conversations and requests from any computer or tablet with an internet connection.
Canned responses. Save time and make your customer care more professional with the default response: frequently asked questions will be answered in real time.
Auto answer. The auto answer will provide a first contact with your customers when they start a chat. Useful for when you're contacted outside of office hours or if you want to inform about the terms of use.
Search chat. Wasify you will allow you to search within messages is that the chat is open or closed to find quickly what you are looking for and make your job easier.
Multi-agent. manage your channels of WhatsApp with members of your team. The multi-agent allows you to assign each customer to the agent best suited to maximize your customer care.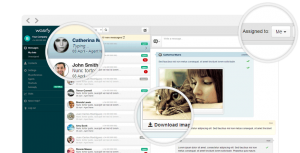 Analytics-Toolkit.com
It is the tool for those who want to get the most out of Google Analytics
It allows:
Automate daily tasks
Save time
Improve your skills on Analytics and adopt best practices
Main functions:
Check the state of health
Identify potential problems in the setup of Analytics, thanks to the instrument of control that will suggest possible solutions for common problems.
Analytics copy-paste
Speeds the setup and update tasks for multiple profiles. This tool allows you to copy-paste the display options and objectives of multiple profiles or property of Google Analytics.
Automatic filters spam
The solution to the referrer spam and bogus traffic, do the setup and forget. A simple tool to use to set protection filters. Never corrupted data or spam traffic.
Monitor updates to Google
Your site has been hit by Panda, Penguin or other updates to the algorithm? Find out in seconds if your platform was penalized (or enhanced) by any update.
Filters on the fly
Use the filters used for the views of Google Analytics.
Advanced URL Builder
Create URL quickly to track your campaigns: generates one or more URLs with our tool, replaces URL builder Google Analytics.
and many other functions really useful.
Zip Books
Zip Books is the platform that helps manage the accounts of small businesses and start ups totally free.
No more paper: Just send paper invoices, with Zipbooks post and track your bills instantly.
Really free: Unlimited accounts, unlimited users, unlimited invoices. ZipBooks does not put its logo on your documents.
Log in from any device: Even if you're on the move, at home or in the office, you're quiet: send invoices on the fly from any device: nice and responsive on every browser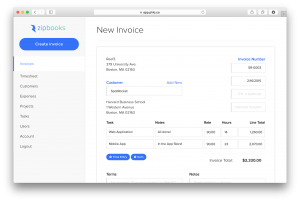 So, what do you think of these tools? Did you know them already? Do you also want to contribute to this list advising the tools you love and you can not do at least? Now write it in the comments.
I stop here. Resources Friday is back as usual on Friday. I'll leave you to this magnificent song, still wishing you a happy and peaceful Christmas. 🙂