How many times have you forgotten the password to access your social profiles, your Amazon account or your website?
How many times have you seen on WebSite with an image or a font that is a must have? Well, there is no need to worry about that  now 🙂 , today, in our traditional Friday appointment with Resources Friday, I'll introduce the tools to solve these problems, and a few more resources too….
Lets go!
Index:
1) Plugin WordPress
2) Tool Web Design
3) Tool Web Marketing
4) Miscellaneous
WP-Optimize
Maintaining a website is a practice essential to maintaining a good overall efficiency, and one of the principal to be made to optimize performance, it is cleaning the database. WP-Optimize does just that!
With a simple click, you can clean your database from older revisions of your posts, comments from unapproved or spam, trackbacks and pingbacks from. You can also schedule automatic weekly cleaning and much more. Really good and useful plugin.
Clientdash
With Client Dash you can easily customize the dashboard for WP and make your clients life easier as well.
You can add, remove, or change menu items administration, customize the experience of the Dashboard widget and, you can also create a custom page that can hold everything you need for your company.
LogoGarden
LogoGarden is a web app which makes it easy for anyone to custom design a professional-looking logo by offering a free wizard builder and over 10,000 ready-made icons and letters that can be tailored and adjusted to your needs.
Free (including the download of low-resolution version of your custom logo). Pay for downloading higher resolution versions.
Easy to use. It provides a huge variety of graphic elements to work with, making the logo design process much simpler and less costly for those needing something looking good, in little time and with little expense.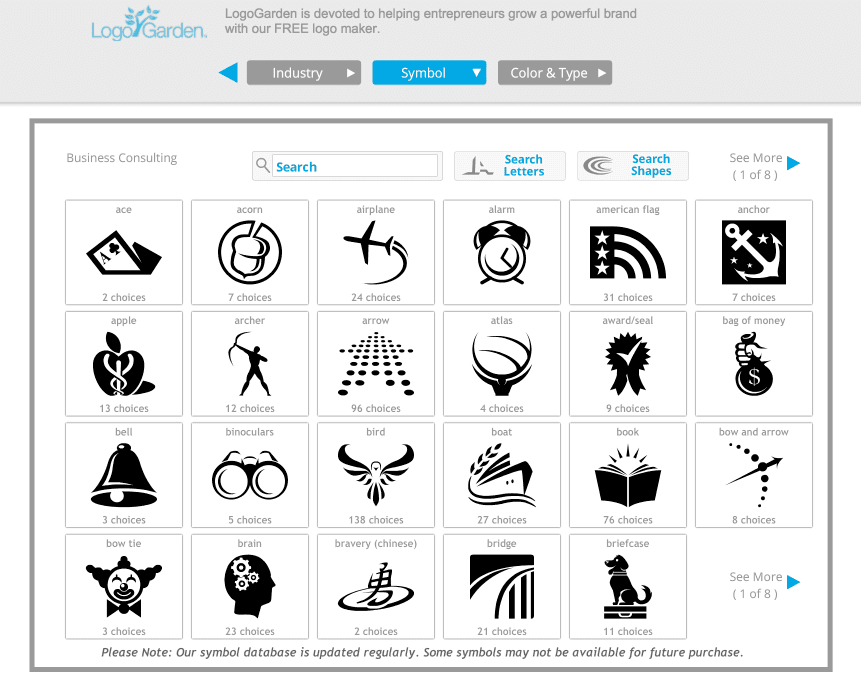 FontID
FontID is a free web service where you can submit questions and images about fonts and typography and have real human beings help you identify precisely what font is in your pic.
I have tried FontID myself and I was surprised by the timing and precision of the response. I submitted a screenshot of a logo with a unique rare font, and within an hour time, I had an email signaling me that someone had cleared my question and identified precisely the font in my pic. Indeed. Highly recommended.
100% free.
Determ
Determ is a web app that monitors websites and social networks for mentions of your specified brand names, people or keyword in real-time while providing useful analytics data  for the same.
Monitors:
10M websites
Facebook, Twitter, Google+
Youtube, Vimeo
Instagram
Forums
Works across over 60 international languages, filters, search, API, data export.
Free plan available (monitors one keyword only for a max of 100 mentions/month).
Design for PR and Marketing Depts this is a professional keyword monitoring and analytics tool.
Mailparser.io
Mailparser.io is the tool that allows you to obtain structured data from your email and save hours of manual work.
Forward the emails that have important data inside the body or attachments;
Mailparser.io extracts all relevant fields based on the rules you've set;
Mailparser.io sends the data to your favorite apps. No more manual data entry!
Mailparser.io transfers your data in seconds and allows you to download them in an excel file or connect with Zapier and send them to more than 300 web app.
Mailparser.io is:
Powerful. It has a secure architecture and flexible and you can customize it according to your needs;
Simple to use. No installation required, runs directly in the browser and does not need any technical skills to be managed;
Flexible. You can set webhook to send data to your favorite apps.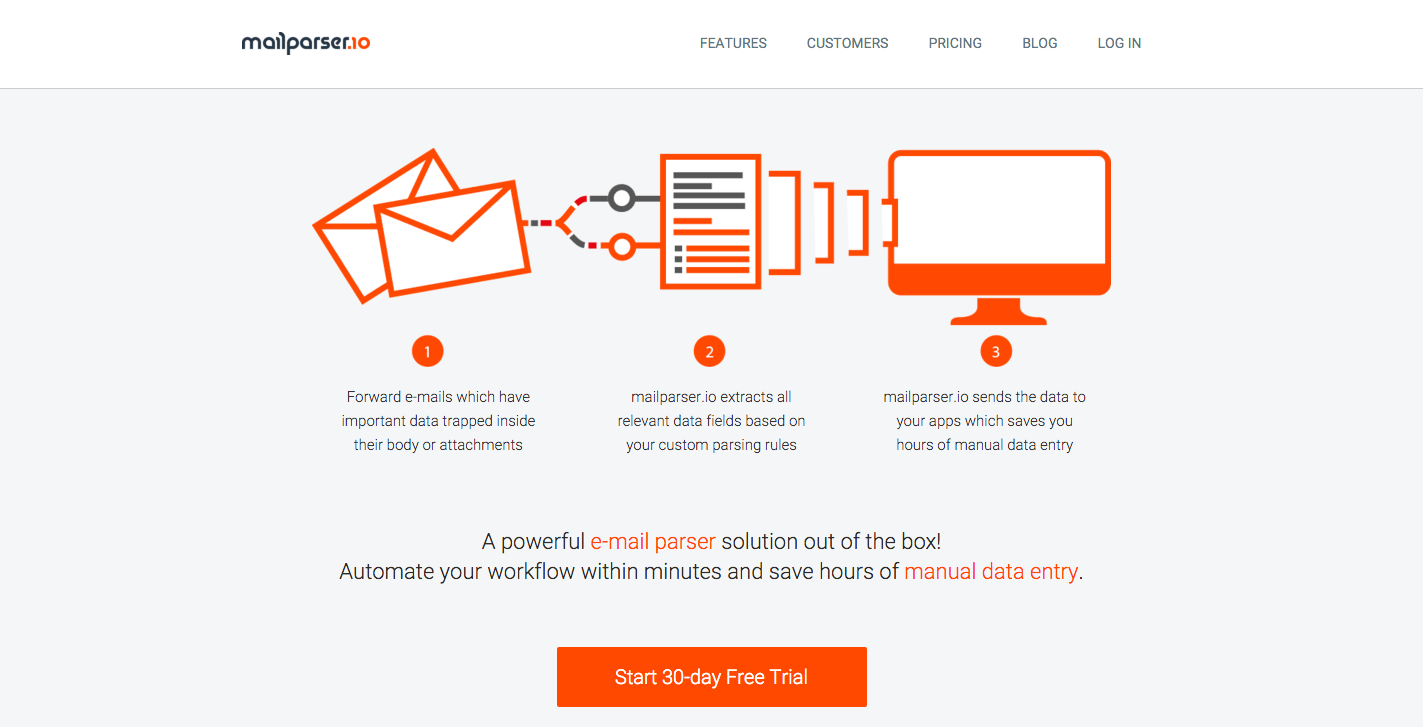 Privy
With Privy you can grow your mailing list from your website, from social or store. Every interaction becomes an opportunity to grow your business and convert your leads into customers
Features:
Javascript widget. Get the email with pop-up, banners, bars, and form;
Responsive landing page. Deal with your campaigns on the web landing page shareable, Traceable and;
Actions based on behavior. Timing advanced, exit intent, pre-compiled form. No skills required code.
Possibility of use
Whitepapers, downloads, and coupon codes. Deal offers and downloading files after filling out the form.
The process of redemption of online and in-store campaigns. get revenue and track ROI with geolocation and online offers.
Automatically prevents fraud. Limit yourself to sign up new customers and you prevent the internal or external fraud.
Tagmmer
Tagmmer is a web app which allows you to collect, save and organize into boards your favorite files, links, music, ebooks, and videos. Boards can be set to public or private and you have by default 30GB of space to save your favorite content.
Bookmarklet available. Content can be easily shared publicly or to your favorite social media channel. You can follow other public boards and discover new content.  Each board can be visualized in four different ways.
Good tool to save and organize all of the content types you deal with in one space.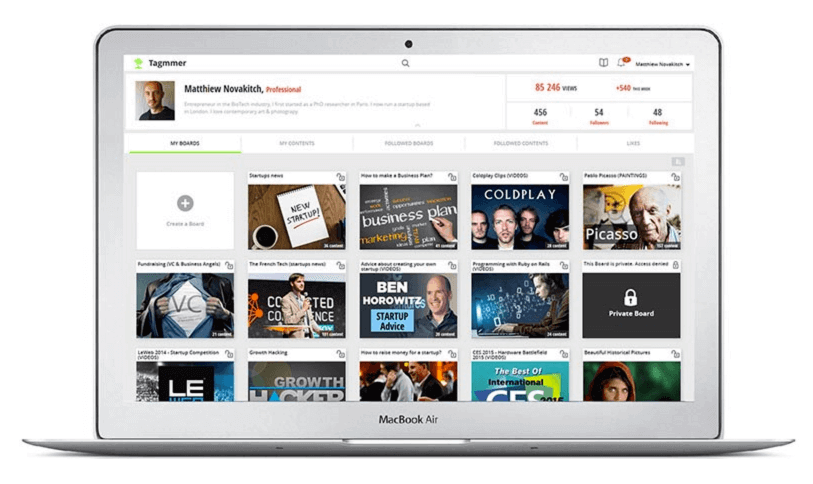 LastPass
LastPass offers a full password management support system that works as a browser extension, as well as downloadable software for PC, Mac and Linux and iOS and Android mobile devices. LastPass generates, manages, remembers and fills out all of your access credentials to most any online service.
Free version available.
Premium version allows full real-time syncing between desktop and mobile devices and access by multiple users.
LastPass is my favorite password manager. It's simple, easy to use, discreet and reliable. I use the free version and I am very happy with it as I use it across different computers as a Chrome extension. Recommended.
We reached the end of our meeting, and I hope, as always, this collection of instruments and plug-ins, can be useful for you and your business.
Now, you tell me:
Have you tried one of these listed services? You have your personal tools that you suggest? Now write it in the comments!
Resources Friday back next Friday.
See you soon and have a great Weekend! 🙂