As every Friday, back Resources Friday, a curated list of new and useful tools to improve and speed up your work.
I confess I am excited to begin to introduce the resources that I have selected for this Friday, in fact, today I will introduce Pixlr, a fantastic alternative to Photoshop, simple to use, versatile and absolutely free! But that's not all .. just yesterday I discovered a brand new WordPress plugin that lets you create a reservation service directly on your website, with characteristics that will make you say  "Wow!" 😉
What do you say then, to begin?
Index:
1) Plugin WordPress
2) Tool Web Design
3) Tool Web Marketing
4) Miscellaneous
Users Ultra Membership Plugin
Users Ultra Membership Plugin is a plugin that allows the creation of a community of users or networks and includes powerful features such as Social Login and Paid Membership.
Features of the free version:
Social Connects.
MailChimp.
Auto Sync with WooCommerce.
WooCommerce Order Status Module.
Private Messages.
Front-end Publisher With Multi-Photo Uploader.
Post / Page Protection. Based logged in.
Partial Content Protection. Membership Based.
Paypal Membership System. Recurring One-Time & Billing.
User Reviews – Allow users to rate & review each other using a 5-star rate / review system
reCaptcha spam protection.
Password Strength.
A plugin really well was done and very versatile. Recommended.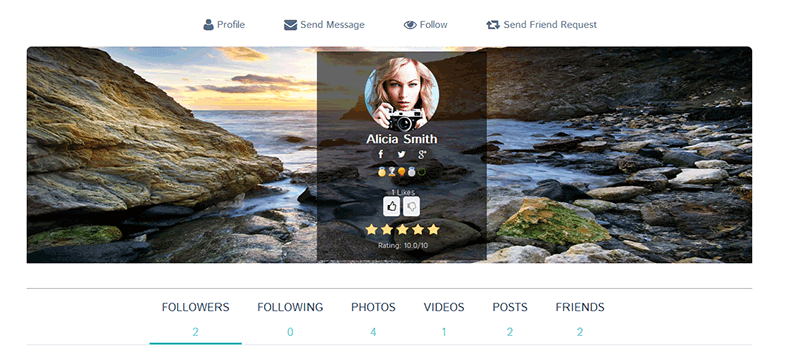 Booking Ultra Pro Appointments Plugin
Booking Ultra Pro is a WordPress appointment scheduling plugin that allows your customers to book appointments for your services directly from your website giving your customers a seamless booking experience.
Key Features:
PayPal Integration
Client Online Appointment
Admin Online Appointment
Appointment Payments
Reschedule Appointments
Custom Appointment Fields
Company Working Hours & Days
Staff Working Hours & Days
Time Slots
Unlimited Services
Unlimited Providers
Here is a demo:
PngImg
PngImg is a large collection of high-quality images of object cutouts on transparent backgrounds ready to be downloaded and used in your next project.
You can easily search for the subject you are looking for and select from the image results your favorite ones for immediate download. No registration or login is required.
Very useful resource for finding image cutouts of objects that can be integrated into existing layouts or photographs thanks to their having a transparent background.
N.B.: From the notes in the about page of the site it appears as if some of the images contained in this catalog may have been simply copied from other sources without securing permissions for re-use. Be warned.
Pixlr
Pixlr is a fully-featured free image editor offering the web, mobile (iOS & Android) and desktop (PC & Mac) versions from Autocad maker Autodesk.
On the web, Pixlr offers two free alternatives: Pixlr Editor and Pixlr Express. The first one provides advanced image editing features including layers and retouching tools. The Express is instead a tool designed to make it as easy as possible to edit any image without having any technical experience.
All versions of Pixlr are excellent image editing tools providing all of the features you may expect from a paid professional tool. If you are looking for a 100% free image editing tool I'd suggest Pixlr.
100% free!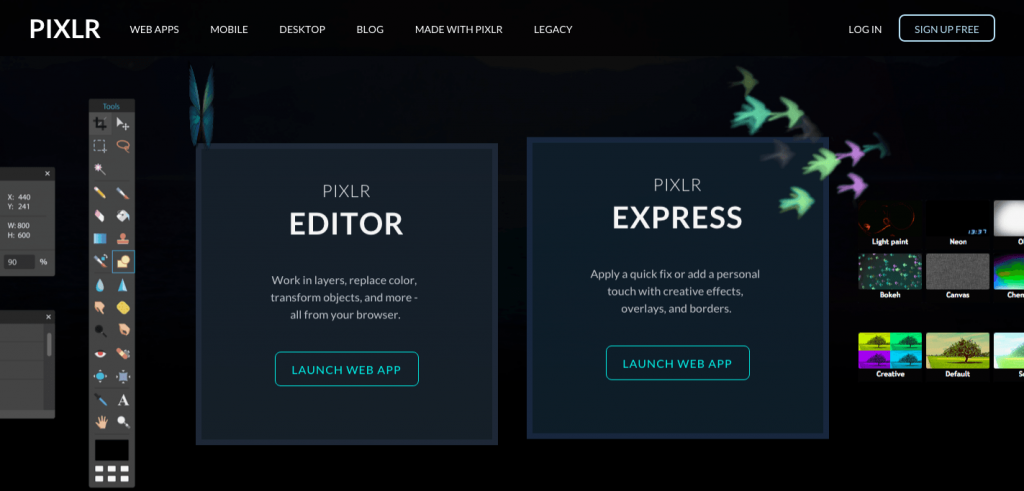 Lightworks
Lightworks is a downloadable professional video editing software running on PCs, Macs and Linux machines. It integrates full audio and video editing features, titling and effects and it can work with resolutions up to 4K.
The free version can export in a limited number of video formats and at a maximum video resolution of 720p.
Advanced features including precision editing to 1/4 of a frame, color correction, audio mixing, visual effects and support for Boris FX plugins in one free tool. Hard to beat.
Neatly
Neatly is a platform that allows you to view and track the metrics most important to your business (e-commerce, social media, Google Analytics and more).
How does it work:
Create company profile
Start in a few minutes: complete information about your company and you're ready to leave, you can invite your colleagues to collaborate.
Create and connect your services
You can start to analyze your data in minutes, can choose to connect a variety of services including analytics, Magento and Xero (click here for a full list or get a list of your favorite service).
Reports
Of course, sometimes you need to print something or save reports as PDF. Select your service and a date range, press "generate report" and your PDF will be ready in seconds.
In real time
Neatly does not keep your data but accessed in real time via secure API
Support
When you need assistance team Neatly there whether you need help or just advice.
Multi Company
You can manage multiple "companies" from a single account. whether you work for an agency or just for more of a business, you can switch between profiles Neatly in a click.
Who can use Neatly:
Online retailers. Compare all your data in one place
Account. To provide your customers a platform with high added value
Freelancer / agency. To manage your clients with a single platform
Start up. To prevent your data from overwhelming you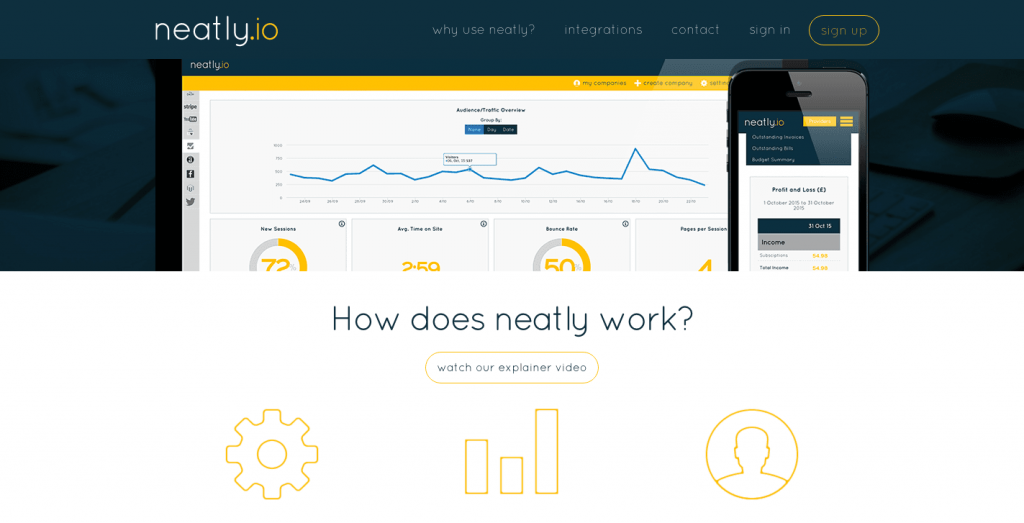 RollApp
RollApp it is the solution that allows you to have the best desktop applications in a single cloud service.
More than 160 app. (the full list), any application from Office to CAD-date and secure.
Integrated with popular cloud storage: Dropbox, Google Drive, Box and OneDrive, with easy access to your files and support multiple accounts.
It works in any device: Chromebook, Windows, Mac, Linux, Kindle, iPad, Android, Firefox or smartphone.
Processes more than 500 file types, integrated with tools for quick opening of the files, you can edit and save your work with a click.
In three simple steps you can be productive right away:
Make sign up
Connect your storage service in the cloud
Explore and launches the built-in apps
A really useful tool, simple to use and will save you valuable time!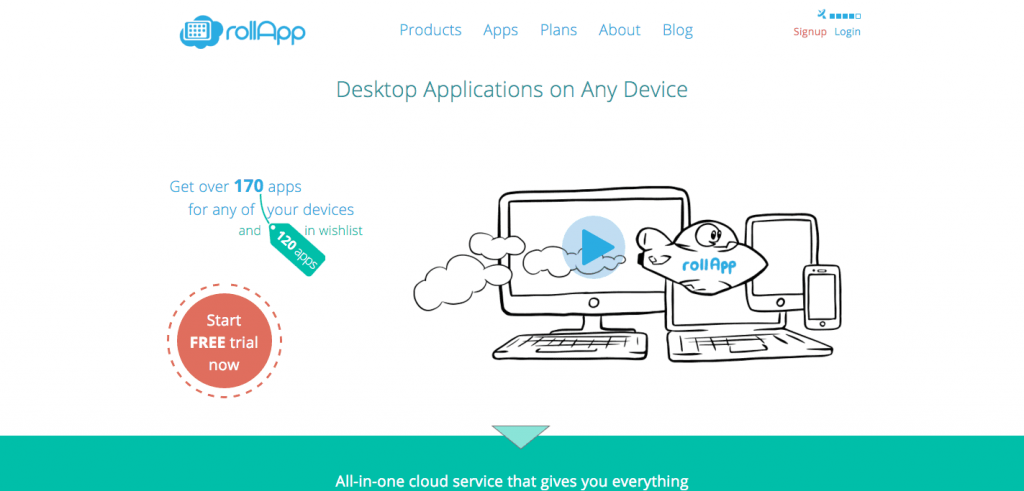 Spectoos
Spectoos is a web app which allows you to invite, select, arrange and publish a selection of the best testimonials you have received from your own customers.
It generates an embeddable widget (a Faceboard) that can be published on any webpage. (The Faceboard dimensions are set according to the display width and number of contacts within the Faceboard, and can range from 900 pixels wide to 319 pixels wide.)
If you already have existing testimonials and user reviews of your website or product,  these can be easily copied and pasted into your Faceboard.
Free plan for widget with a max of 2 testimonials..
Useful service to support and increase your reputation, credibility and authority.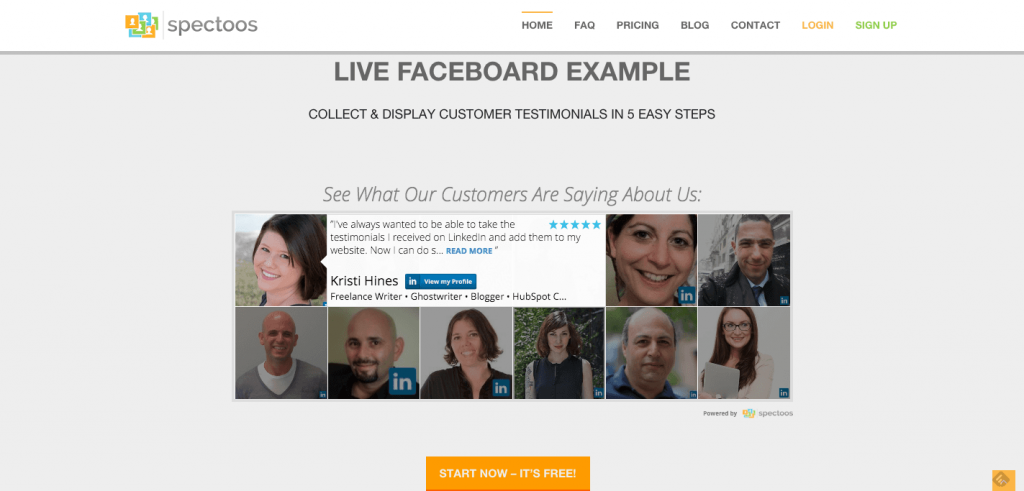 Saverize
Saverize saves you tracking and managing your periodic payments for services in the web.
Have you ever had a bill to pay for a service that you no longer use and you forgot you had? Or for the trial to which you were writing, lapsed who knows how? Saverize, says an end to all this!
Automatic control.
The incoming payments are automatically loaded into our interface that allows you to delete them one by one. PayPal, Stripe, credit cards and other methods in arriving.
Notifications.
The system sends an alert before the payment is configurable so you have time to delete the account or to keep. And knowing what and when to pay.
Solid security.
Saverize connects your data securely, all communications are encrypted, and does not save your credit cards.
How does it work:
Connect accounts. Choose the payment methods, authorizes Saverize with a safe procedure and fast and get your list of payments.
Confirmation notifications. Configure the receive mode of alerts (email or SMS) and skill reports weekly or monthly.
Manage subscriptions. Check your payments and sort by date or category on your desktop or on your phone and delete the ones you want to leave.
This was the last resource of the week.
From the list, you are getting a useful resource? Want to report too resource or tool that can be useful to the community of the EMP? Write it in the comments.
Resources Friday back next Friday, always with new tools and new resources selected for you!
See you soon and good weekend! 🙂