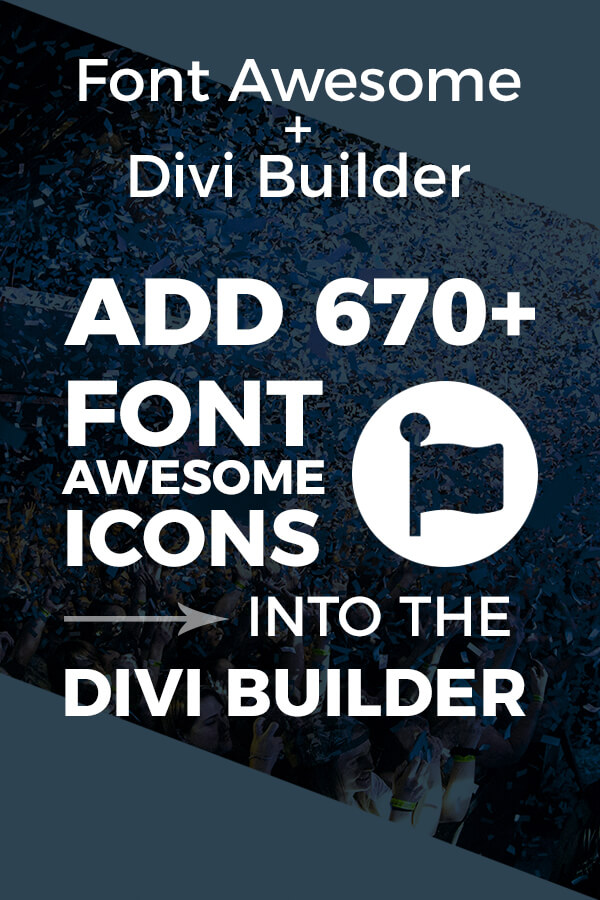 Changelog
* v1.0
– Initial Release
* v1.0.1
– Fixed error with constants
* v1.0.2
– Updated error checking in javascript
* v1.0.3
– Changed Font Awesome JS option to load in head
* v1.0.4
– Updated CSS for Font Awesome buttons
* v1.0.5
– Fixed compatibility with Divi Layout Injector
* v1.1.0
– Refactored code to clean it up
*V1.2.0
– Removed jQuery dependency on front end. Cleaned up code. Getting closer to Visual Builder compatibility!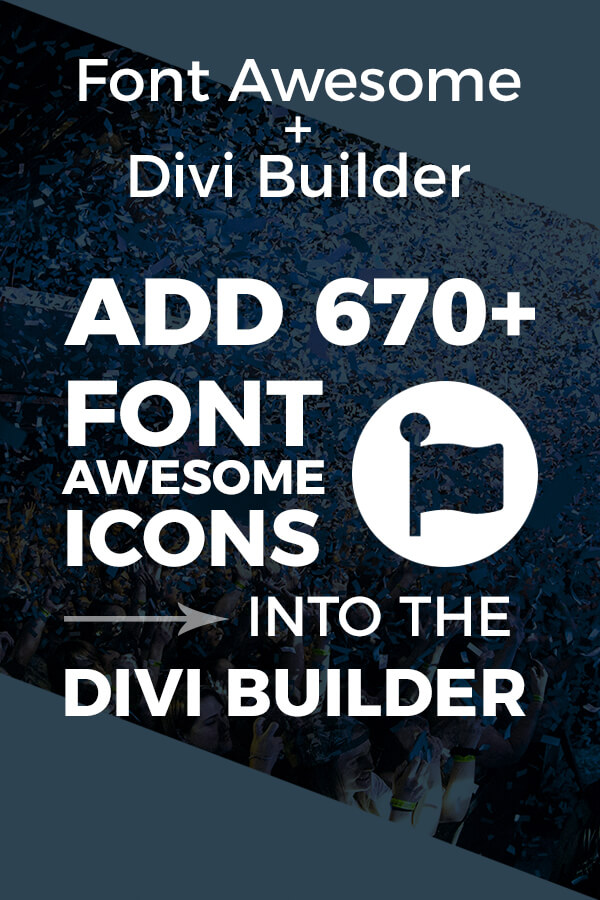 Licensing
You may install this product on any number of websites that you build for yourself or your clients or as the license so determines, i.e, if it is single use, then that applies. You may not install any of these products as part of a hosting offering. Any abuse of these license terms will result in the termination of your account and the licenses that are attached – no refund will be offered or awarded in such cases.  You will receive 6 months support – premium support charges may be incurred after this period. Updates are for the life of the product.
We understand that there can be issues whilst utilizing out of date browsers. Please ensure you use up to date browsers when using our vendors products. For DIVI Theme – Third Party Plugins may not perform as desired in the Divi Visual Builder. This is an issue that we cannot fix due to the restrictions put upon us by Elegant Themes lack of Divi Developer Documentation.
Please be aware that you will need an amount of experience in Divi Theme/  or ELEMENTOR/WordPress to take advantage of our themes and plugins.
Please make your decision to purchase based upon your skill level to see if our products fit your needs. Due to the nature of Digital Downloads, Refunds are not possible – please ensure that the product you are buying will do the job you want it too.
All support for products is handled by Vendors and contact details will be included in the download packages. If contact details are not found within the files, please do contact us and we will be happy to put you in touch with the vendor concerned. BEFORE YOU ASK US FOR DIRECT SUPPORT – READ THIS! 
Divi Font Awesome pulls the power of the iconic Font Awesome library directly into the Divi Builder where you can work with the icons natively, just like the icons that come shipped with Divi.
Most other plugins are great about helping you to load Font Awesome on your website, but actually using the icons involved writing custom CSS for each icon you wanted to use. And if a client wanted to change an icon? That was a whole ordeal.
Divi Font Awesome introduces a simple, 2 option settings page – just enter your FREE Font Awesome CDN embed code and tell the plugin whether you prefer to load Font Awesome via JavaScript or CSS. The End.
This plugin is compatible with both the Divi and Extra themes.
This plugin is NOT compatible with the Visual Builder (Yet. ET we're all looking at you and awaiting the developer docs)
Forward Thinking
This plugin was built without creating any custom modules that would need to be maintained, meaning it's compatible with all of the core Divi modules that let you choose an icon for something. It also means there is less potential for conflict and hell, I wouldn't be surprised if it even worked with 3rd party plugins, providing they follow Divi's coding practices.
Product Support
I want my products to be the best that they can be. Run into any trouble using my products or find a bug? Let me know about it on my support page!
General Note: You MAY need to purchase the Divi Theme or the Elementor page builder to use this product. Please see the product description notes above for more information.
You may also like these items