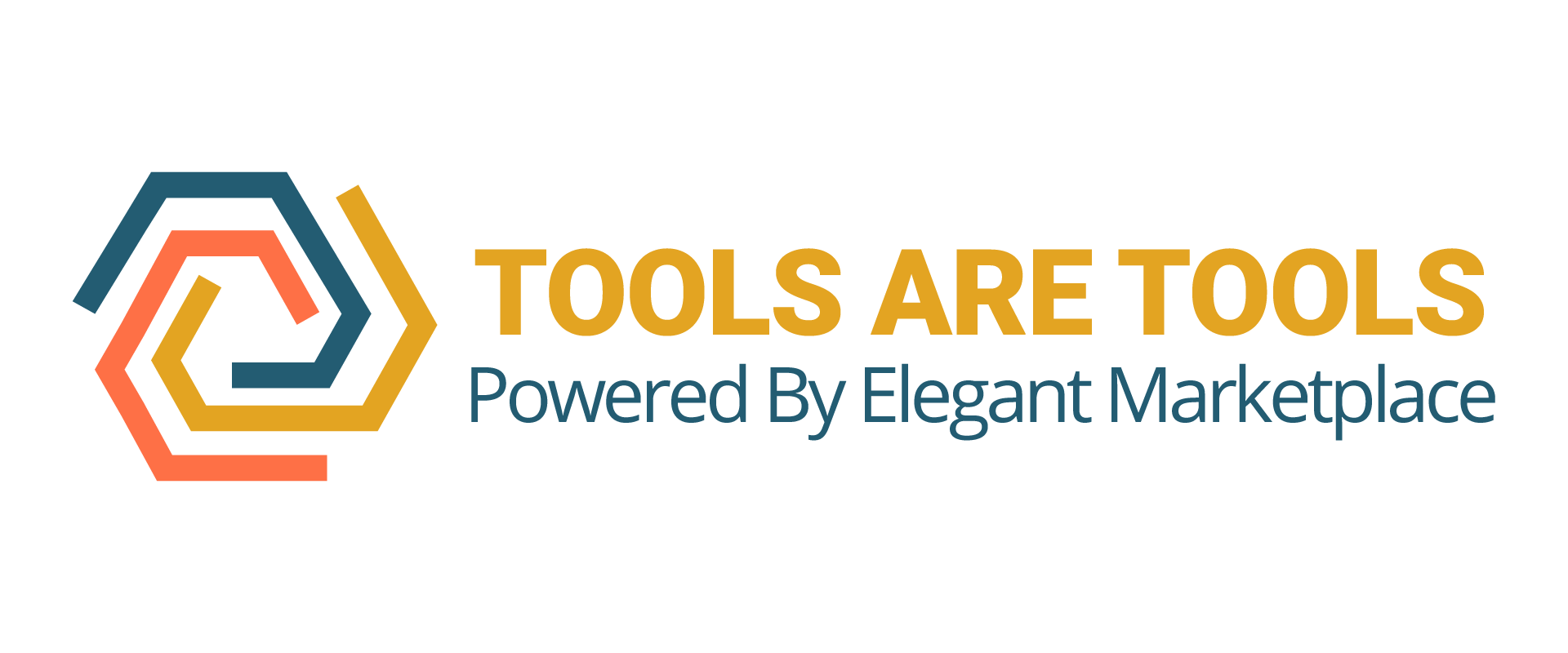 Tools are Tools is a podcast highlighting a different WordPress plugin each and every week. Hear from the people that make WordPress great and maybe find a new favorite.
Host Andrew Palmer, Elegant Marketplace Founder, is able to ask the right questions and drive the conversation towards real world solutions for the end user.
Dan Cameron - Sprout invoices - with Closed Captions
Dan and Andrew talk about Developing & Selling their products to InMotion Hosting via Web Ventures, what Dan is up to now and how Covid-19 is affecting how he works at the moment and the luxury of spending time with his family and learning new dev techniques. Take a look at Sprout Invoices on Elegant Marketplace https://elegantmarketplace.com/downloads/sprout-invoices/
Steven-Pignataro - COREPHP - With Closed Captions
Ep. 4 Brad Vincent - FOO PLUGINS
Ep. 3 Vito Peleg WPFEEDBACK with Transcript
1
00:00:00,000 –> 00:00:01,690
(soft uplifting music)
– Hello and welcome
2
00:00:01,690 –> 00:00:02,523
to Tools are Tools!
3
00:00:02,523 –> 00:00:04,383
I'm your host, Andrew Palmer.
4
00:00:04,383 –> 00:00:08,025
Tools are Tools Podcast is
powered by Elegant Marketplace,
5
00:00:08,025 –> 00:00:11,070
the premier independent
WordPress marketplace.
6
00:00:11,070 –> 00:00:14,046
I'd like to welcome you to
today's guest, Vito Peleg,
7
00:00:14,046 –> 00:00:16,300
from WP Feedback.
8
00:00:16,300 –> 00:00:17,133
Hi Vito,
9
00:00:17,133 –> 00:00:17,966
how are you today?
– Hello,
10
00:00:17,966 –> 00:00:19,630
I am very good Andrew.
11
00:00:19,630 –> 00:00:21,741
It has been a few days since we spoke.
12
00:00:21,741 –> 00:00:25,421
– It is only a few days,
we do speak quite often,
13
00:00:25,421 –> 00:00:27,408
we are the brothers that we never were.
14
00:00:27,408 –> 00:00:29,634
So it's nice to speak to you again.
15
00:00:29,634 –> 00:00:32,980
Now WP Feedback, for those
people that don't know,
16
00:00:32,980 –> 00:00:35,207
just give a thirty second elevator pitch
17
00:00:35,207 –> 00:00:37,920
on what it's all about.
18
00:00:37,920 –> 00:00:40,229
– So WP Feedback's mission is to fix
19
00:00:40,229 –> 00:00:42,423
communications for
workplace professionals.
20
00:00:42,423 –> 00:00:46,410
We started on this journey with the Pro,
21
00:00:46,410 –> 00:00:49,650
WP Feedback Pro, that basically
allows people to click
22
00:00:49,650 –> 00:00:52,367
any element within the website
to leave a message right then
23
00:00:52,367 –> 00:00:56,530
and there, essentially
eliminating all the back and forth
24
00:00:56,530 –> 00:00:58,582
that is associated with
giving feedback, communicating
25
00:00:58,582 –> 00:01:02,530
with clients, and communicating
internally about website
26
00:01:02,530 –> 00:01:06,200
related stuff, and now
with our upcoming summit
27
00:01:06,200 –> 00:01:10,448
and we are tackling another
aspect of communication
28
00:01:10,448 –> 00:01:12,730
breakdown in the WordPress space,
29
00:01:12,730 –> 00:01:16,140
where we created, like a
whole different experience
30
00:01:16,140 –> 00:01:19,610
when it comes to how we
can engage with each other.
31
00:01:19,610 –> 00:01:20,960
– Yeah and it's brilliant,
that summit thing.
32
00:01:20,960 –> 00:01:22,294
And actually, just moving
33
00:01:22,294 –> 00:01:24,680
back to WP Feedback
– Yes.
34
00:01:24,680 –> 00:01:28,270
– Pro, when I first saw it,
35
00:01:28,270 –> 00:01:31,710
it was in, I think,
Berlin where we, oh no,
36
00:01:31,710 –> 00:01:35,080
it was at the Agency Transforation Live,
37
00:01:35,080 –> 00:01:37,500
yeah, yes, Lee Jackson's gig up
38
00:01:37,500 –> 00:01:41,250
in Wellingborough in the UK.
39
00:01:41,250 –> 00:01:45,380
And you were, yeah you were here exactly
40
00:01:45,380 –> 00:01:46,213
almost two years ago.
41
00:01:46,213 –> 00:01:47,046
You were–
42
00:01:47,046 –> 00:01:48,012
– One year ago, almost one year ago.
43
00:01:48,012 –> 00:01:48,874
– I was with you one year
44
00:01:48,874 –> 00:01:49,707
ago so,
– yes
45
00:01:49,707 –> 00:01:52,300
– time just flies, we're in lock down man
46
00:01:52,300 –> 00:01:54,377
I mean what can I tell you.
47
00:01:54,377 –> 00:01:56,440
You were effervescent about it,
48
00:01:56,440 –> 00:01:58,820
running around with your little iPad,
49
00:01:58,820 –> 00:02:01,271
showing everybody, introducing
yourself, you know.
50
00:02:01,271 –> 00:02:04,030
We were twins 'cause we had
the same kind of coat on
51
00:02:04,030 –> 00:02:05,450
and everything on that also.
– Right.
52
00:02:05,450 –> 00:02:07,280
– And how far have you gone now.
53
00:02:07,280 –> 00:02:10,433
I mean you're looking at
thousands of customers
54
00:02:10,433 –> 00:02:13,470
using it, thousands of
agencies freelancers using it.
55
00:02:13,470 –> 00:02:15,580
I use it, it's changed my life,
56
00:02:15,580 –> 00:02:18,404
it's made me decide to
continue doing web development
57
00:02:18,404 –> 00:02:20,660
as well as Elegant Marketplace
58
00:02:20,660 –> 00:02:22,710
and a few other things that I'm doing.
59
00:02:22,710 –> 00:02:27,581
So, how do you feel about
the impact that WP Feedback,
60
00:02:27,581 –> 00:02:30,703
the plug-in, has had on the community?
61
00:02:32,150 –> 00:02:36,430
– First of all, I feel more
than anything, super grateful
62
00:02:36,430 –> 00:02:37,940
because like, literally, you know,
63
00:02:37,940 –> 00:02:39,720
we are talking about this event
64
00:02:39,720 –> 00:02:42,612
that was in June, or
May of last year, right?
65
00:02:42,612 –> 00:02:44,523
So we are not even one year in,
66
00:02:45,540 –> 00:02:48,250
back then there was no product,
67
00:02:48,250 –> 00:02:52,060
it was still in you know, not even beta
68
00:02:52,060 –> 00:02:53,100
it was in like alpha,
69
00:02:53,100 –> 00:02:57,510
we were playing with it inside
our own agency, very basic.
70
00:02:57,510 –> 00:03:02,020
So yeah, so it was definitely
an insane year since then.
71
00:03:02,020 –> 00:03:04,350
And that was actually one
of the first times that I
72
00:03:04,350 –> 00:03:07,657
showed this to anyone, you
know, I went to this event
73
00:03:07,657 –> 00:03:12,657
'cause I was invited by Paul, Paul Lacey,
74
00:03:12,770 –> 00:03:14,707
that I saw like a week
before and he told me,
75
00:03:14,707 –> 00:03:15,720
"You gotta to go to this event",
76
00:03:15,720 –> 00:03:17,974
I said alright, and
that's where we met there.
77
00:03:17,974 –> 00:03:22,974
But, yeah the growth has just been crazy.
78
00:03:23,590 –> 00:03:26,258
You know, we started that with nothing
79
00:03:26,258 –> 00:03:29,742
and now we have close
to 10,000 installations
80
00:03:29,742 –> 00:03:34,742
on Pro version alone, which
is mind-blowing on its own.
81
00:03:35,320 –> 00:03:37,540
We have gone to many, many huge
82
00:03:37,540 –> 00:03:39,691
milestones when it comes to this thing.
83
00:03:39,691 –> 00:03:42,250
I am looking forward to closing the year.
84
00:03:42,250 –> 00:03:45,640
Hopefully I can even share
some numbers from the year,
85
00:03:45,640 –> 00:03:48,280
which you know, it's crazy man.
86
00:03:48,280 –> 00:03:51,530
– It is crazy, and luckily
Elegant Marketplace fell
87
00:03:51,530 –> 00:03:55,160
in your way and we were able
to help you promote as well.
88
00:03:55,160 –> 00:03:57,090
And that was an intense experience,
89
00:03:57,090 –> 00:04:00,732
and one that I have to say
I enjoyed from many aspects,
90
00:04:00,732 –> 00:04:03,264
but the key is, I think is,
91
00:04:03,264 –> 00:04:08,033
I was only talking to someone
today about WP Feedback,
92
00:04:08,954 –> 00:04:12,720
and I was unaware that this
meeting was gonna go ahead today
93
00:04:12,720 –> 00:04:14,120
until about an hour ago,
94
00:04:14,120 –> 00:04:17,460
but it was just basically
'cause my diary is rammed
95
00:04:17,460 –> 00:04:21,160
as you know, and it's just great
96
00:04:21,160 –> 00:04:23,559
that these people are using it for care
97
00:04:23,559 –> 00:04:27,480
plans, they're using it to
help their customers understand
98
00:04:27,480 –> 00:04:32,480
how they work, it's become
part of the process of building
99
00:04:32,560 –> 00:04:35,476
a website, which is what, you
know that's me, from a users
100
00:04:35,476 –> 00:04:39,230
perspective seeing it, so that
must make you feel even more
101
00:04:39,230 –> 00:04:40,980
grateful, or even more great about it.
102
00:04:40,980 –> 00:04:44,160
But the thing is, it's also, what is done,
103
00:04:44,160 –> 00:04:46,313
is its born a community.
104
00:04:46,313 –> 00:04:47,146
– Yes.
– You know,
105
00:04:47,146 –> 00:04:49,680
you've now got wpfeedback.com,
106
00:04:49,680 –> 00:04:51,110
I believe it is.
107
00:04:51,110 –> 00:04:54,250
I'm a member of it, so yeah
definitely wpfeedback.com,
108
00:04:54,250 –> 00:04:56,852
where web professionals can come together
109
00:04:56,852 –> 00:05:00,670
and build a community different
to the Facebook groups,
110
00:05:00,670 –> 00:05:03,884
it's kind of like Facebook
but it's different.
111
00:05:03,884 –> 00:05:05,504
So tell us about that and your thought
112
00:05:05,504 –> 00:05:07,120
– Sure.
– process behind that.
113
00:05:07,120 –> 00:05:11,040
– So it all comes down
to really the experience
114
00:05:11,040 –> 00:05:13,090
that we had launching this product
115
00:05:13,090 –> 00:05:15,047
and the incredible support
116
00:05:15,047 –> 00:05:16,470
that we got from the community,
117
00:05:16,470 –> 00:05:19,478
or adaptation that we
got from the community,
118
00:05:19,478 –> 00:05:22,310
that, I wanted to find
a way for us to give
119
00:05:22,310 –> 00:05:24,482
back on a substantial way.
120
00:05:24,482 –> 00:05:27,709
Not just do like a small kind of,
121
00:05:27,709 –> 00:05:31,810
tiny step forward, but a huge
leap forward that would help
122
00:05:31,810 –> 00:05:34,380
all of us collaborate and work together.
123
00:05:34,380 –> 00:05:37,120
That is what the WP Feedback
network is all about,
124
00:05:37,120 –> 00:05:40,030
and that's the actually the
hub where the conference
125
00:05:40,030 –> 00:05:41,890
is also gonna be running.
126
00:05:41,890 –> 00:05:44,260
The idea is to connect all of us together,
127
00:05:44,260 –> 00:05:47,710
so when it comes to
reviewing your own design,
128
00:05:47,710 –> 00:05:50,053
you have no idea how good it is
129
00:05:50,053 –> 00:05:52,283
because the only person that usually see
130
00:05:52,283 –> 00:05:53,914
this is just the client.
131
00:05:53,914 –> 00:05:56,621
And just going through
that iterative process,
132
00:05:56,621 –> 00:05:58,440
so that kind of uncertainty
133
00:05:58,440 –> 00:06:00,190
of whether what you're delivering is good,
134
00:06:00,190 –> 00:06:02,520
or how can I get better at what I'm doing
135
00:06:02,520 –> 00:06:04,169
while I'm sitting on my own at home,
136
00:06:04,169 –> 00:06:07,390
especially nowadays where
you can't even in agencies
137
00:06:07,390 –> 00:06:09,960
you can't even get someone
to look over your shoulder
138
00:06:09,960 –> 00:06:11,514
and tell you that's nice or not.
139
00:06:11,514 –> 00:06:15,810
So, we used, Leveraged WP Feedback Pro's
140
00:06:15,810 –> 00:06:19,009
functions of creating those
little stickers on a design
141
00:06:19,009 –> 00:06:21,100
to give that functionality
to the community
142
00:06:21,100 –> 00:06:24,273
and help people to review
each other's designs.
143
00:06:24,273 –> 00:06:27,170
So you see loads of
websites are being uploaded
144
00:06:27,170 –> 00:06:28,902
onto their screenshots of the homepages,
145
00:06:28,902 –> 00:06:31,350
and others will come in
and give you stickers
146
00:06:31,350 –> 00:06:33,290
and tell you that padding is might be off,
147
00:06:33,290 –> 00:06:36,037
or this section is awesome,
or how did you do this part,
148
00:06:36,037 –> 00:06:37,580
you know, so getting some inspiration
149
00:06:37,580 –> 00:06:39,643
for their own project as well.
150
00:06:40,514 –> 00:06:45,190
That's kind of awesome
from that standpoint,
151
00:06:45,190 –> 00:06:47,964
but, for us the idea
was to create that hub.
152
00:06:47,964 –> 00:06:52,390
And I see that the
community is just fragmented
153
00:06:52,390 –> 00:06:56,340
all over the place and this is
basically the same challenge
154
00:06:56,340 –> 00:06:59,580
or problem that we recognized
when we were building
155
00:06:59,580 –> 00:07:02,900
WP Feedback Pro, when we
were seeing the fragmentation
156
00:07:02,900 –> 00:07:05,480
of communications with clients and web
157
00:07:05,480 –> 00:07:06,489
and workers professionals.
158
00:07:06,489 –> 00:07:09,809
We saw the same patterns happening inside
159
00:07:09,809 –> 00:07:11,641
the community as a whole.
160
00:07:11,641 –> 00:07:14,595
Where do you go when you
need to find information?
161
00:07:14,595 –> 00:07:19,325
How do you consume the best
knowledge in the right time?
162
00:07:19,325 –> 00:07:22,308
You know, you have thousands
and thousands of groups
163
00:07:22,308 –> 00:07:25,320
that are basically doing
the same kind of thing,
164
00:07:25,320 –> 00:07:27,030
but so you just need to figure out
165
00:07:27,030 –> 00:07:29,581
and raise bunch more questions
166
00:07:29,581 –> 00:07:32,048
before you can actually
answer the first questions
167
00:07:32,048 –> 00:07:34,870
that you had in the first place.
168
00:07:34,870 –> 00:07:37,160
So the idea is to bring
it all home and create
169
00:07:37,160 –> 00:07:38,513
one place where we can all engage
170
00:07:38,513 –> 00:07:41,930
and learn from each
other and grow together.
171
00:07:41,930 –> 00:07:43,910
– Yeah and it's working,
you know, as I say,
172
00:07:43,910 –> 00:07:46,120
I'm in there I dip in every single day,
173
00:07:46,120 –> 00:07:49,130
make sure I'm aware of what's going on
174
00:07:49,130 –> 00:07:51,630
and I've actually bought a couple products
175
00:07:51,630 –> 00:07:52,650
because I thought, oh wow,
176
00:07:52,650 –> 00:07:53,989
they're pretty cool.
– Nice.
177
00:07:53,989 –> 00:07:57,582
– I'm not insisting that
the community as well,
178
00:07:57,582 –> 00:08:01,926
being very sharing and very
caring and very collaborative.
179
00:08:01,926 –> 00:08:04,057
So that dream has been made.
180
00:08:04,057 –> 00:08:08,858
But the obvious dream is to
make it even more excessive,
181
00:08:08,858 –> 00:08:13,858
yes, accessible to the wider
community of web developers
182
00:08:16,240 –> 00:08:17,880
as well, you know, it's WordPress,
183
00:08:17,880 –> 00:08:20,750
but it's basically there's
a lot of people out there.
184
00:08:20,750 –> 00:08:24,297
We know from attending
WebPress meetups, don't we?
185
00:08:24,297 –> 00:08:26,107
And WordPress WordCamps,
186
00:08:27,540 –> 00:08:30,010
where a lot of people
are saying, you know,
187
00:08:30,010 –> 00:08:32,260
I can't believe people don't
know about Beaver Build,
188
00:08:32,260 –> 00:08:33,300
or I can't believe people
189
00:08:33,300 –> 00:08:34,900
don't know about such and such,
190
00:08:34,900 –> 00:08:36,769
or i've never heard of the Divi Theme,
191
00:08:36,769 –> 00:08:37,879
you know, and these are developers
192
00:08:37,879 –> 00:08:41,998
that are really into developing WebPress
193
00:08:41,998 –> 00:08:46,998
websites, and also, you
know, speaking for you,
194
00:08:47,400 –> 00:08:51,290
I'm thinking you've become
a proper personality
195
00:08:51,290 –> 00:08:53,090
in the WordPress community,
196
00:08:53,090 –> 00:08:56,720
you know you're on pretty much
most podcasts, most vodcasts,
197
00:08:56,720 –> 00:08:58,410
whatever you're doing,
– Right.
198
00:08:58,410 –> 00:09:00,468
– but it's the best way to get out
199
00:09:00,468 –> 00:09:03,857
there and get recognition for your product
200
00:09:03,857 –> 00:09:07,884
and the collaborative
nature of Vito Pelrg.
201
00:09:07,884 –> 00:09:08,747
So–
202
00:09:10,100 –> 00:09:14,152
– I just kind of like practice
what I preach, you know,
203
00:09:14,152 –> 00:09:17,126
so, to me it's just that communications,
204
00:09:17,126 –> 00:09:19,486
we kind of made that the point
205
00:09:19,486 –> 00:09:24,010
and when everything
else is getting checked
206
00:09:24,010 –> 00:09:28,170
around against that, then that's
how we build our marketing
207
00:09:28,170 –> 00:09:30,810
strategy, that's how we're
building the approach
208
00:09:30,810 –> 00:09:32,920
to the market, that's how
we're building the product,
209
00:09:32,920 –> 00:09:34,822
how we're deciding on different feature,
210
00:09:34,822 –> 00:09:38,307
how we built the entire
vision around this thing.
211
00:09:38,307 –> 00:09:41,750
And you know, we're just,
this is like we are talking
212
00:09:41,750 –> 00:09:44,268
like ten months in, right?
– Sure.
213
00:09:44,268 –> 00:09:47,180
– So there's still loads
214
00:09:47,180 –> 00:09:51,440
that is gonna happen in the upcoming years
215
00:09:51,440 –> 00:09:54,207
to fulfill this full vision
of fixing communication
216
00:09:54,207 –> 00:09:55,870
for workplace professionals.
217
00:09:55,870 –> 00:09:59,010
I found that in order for
me to deliver that mission,
218
00:09:59,010 –> 00:10:02,491
I need to be everywhere so I
can communicate this message
219
00:10:02,491 –> 00:10:06,387
basically, and it's an
interesting, you know,
220
00:10:07,580 –> 00:10:08,940
I know we're talking more about products,
221
00:10:08,940 –> 00:10:11,250
but that's an interesting
kind of even marketing
222
00:10:11,250 –> 00:10:13,461
kind of approach, of the only presence,
223
00:10:13,461 –> 00:10:17,300
and I like to use this term,
because what you can do,
224
00:10:17,300 –> 00:10:19,750
especially when you
know your audience well,
225
00:10:19,750 –> 00:10:22,139
and I am the audience, I've
been building in WordPress
226
00:10:22,139 –> 00:10:26,194
for more than ten years, so
I just do what I would want
227
00:10:26,194 –> 00:10:30,040
to hear of myself, or what
I think is the right thing.
228
00:10:30,040 –> 00:10:32,400
So when you have that
connection with your nation,
229
00:10:32,400 –> 00:10:35,523
with your community and
you can identify the places
230
00:10:35,523 –> 00:10:40,023
to engage with them
through different videos
231
00:10:40,023 –> 00:10:41,275
and through different channels,
232
00:10:41,275 –> 00:10:45,021
you can to create this
illusion of omnipresence
233
00:10:45,021 –> 00:10:47,240
around a small group of people
234
00:10:47,240 –> 00:10:49,900
instead of you know like
what Coca-Cola is doing,
235
00:10:49,900 –> 00:10:52,016
on a world global scale.
236
00:10:52,016 –> 00:10:54,076
– I get that, what I wanna do,
237
00:10:54,076 –> 00:10:57,650
I wanna get into this WP Summit,
238
00:10:57,650 –> 00:10:59,880
because you know one of
my companies is a sponsor
239
00:10:59,880 –> 00:11:04,250
and I know that we've got
web ventures in there,
240
00:11:04,250 –> 00:11:06,941
GoDaddy, we've got InMotion,
241
00:11:06,941 –> 00:11:08,433
BoldGrid I think
– BoldGrid yes.
242
00:11:08,433 –> 00:11:10,430
– in there as well so.
243
00:11:10,430 –> 00:11:13,850
And Page Builder Cloud
and things like that.
244
00:11:13,850 –> 00:11:16,650
But we, what was it like, onboarding,
245
00:11:16,650 –> 00:11:17,754
I mean for me it was a no brainer,
246
00:11:17,754 –> 00:11:21,133
but what was it like onboarding
the rest of the sponsors,
247
00:11:21,133 –> 00:11:24,687
to make sure that this summit happened?
248
00:11:24,687 –> 00:11:29,687
– Sure, that was definitely
like fully on my plate
249
00:11:29,990 –> 00:11:34,870
to make sure that this happens
as we want it to happen
250
00:11:34,870 –> 00:11:35,760
and we sold out,
251
00:11:35,760 –> 00:11:39,302
we sold out all the sponsorships
in less than two weeks,
252
00:11:39,302 –> 00:11:42,943
which was mind-blowing for me too.
253
00:11:44,244 –> 00:11:49,244
The idea was, I guess what
did it, is just credibility.
254
00:11:50,690 –> 00:11:52,280
Because I didn't need
to do much, you know,
255
00:11:52,280 –> 00:11:55,641
People I reached out to friends, you know,
256
00:11:55,641 –> 00:11:57,507
I reached out to you, I
reached out to Mike here,
257
00:11:57,507 –> 00:12:01,688
and I reached out to Vados
and Adam from GoDaddy,
258
00:12:01,688 –> 00:12:06,490
and to our friends that we
met in these kinds of events,
259
00:12:06,490 –> 00:12:09,970
you know in WordCamps
around the world last year,
260
00:12:09,970 –> 00:12:14,970
and I just told them what my
plan is and they came on board.
261
00:12:15,731 –> 00:12:18,890
Yeah, it was like
literally as easy as that.
262
00:12:18,890 –> 00:12:22,690
Like there was no, and I
know that doing sponsorships,
263
00:12:22,690 –> 00:12:25,475
because I had experience doing
this before for like physical
264
00:12:25,475 –> 00:12:28,760
events it's usually is a
nightmare so I was preparing
265
00:12:28,760 –> 00:12:30,560
myself for something that you know
266
00:12:30,560 –> 00:12:31,944
we're probably gonna hit fifty percent
267
00:12:31,944 –> 00:12:34,650
of what we needed and so on.
268
00:12:34,650 –> 00:12:38,170
But we actually sold out way
269
00:12:38,170 –> 00:12:42,790
before the time that we
had to do this and yeah,
270
00:12:42,790 –> 00:12:44,593
it's all because of relationships.
271
00:12:46,003 –> 00:12:48,450
Yeah it all comes down
to communication again.
272
00:12:48,450 –> 00:12:50,070
– Well I think it is about relationships,
273
00:12:50,070 –> 00:12:51,260
but we've also got to be honest
274
00:12:51,260 –> 00:12:52,610
about this we're all in business
275
00:12:52,610 –> 00:12:55,173
and we're feeling and we're seeing
276
00:12:55,173 –> 00:12:58,572
the reach of the WP Feedback community,
277
00:12:58,572 –> 00:12:59,405
and we're seeing the reach of
the WordPress community and
278
00:13:01,010 –> 00:13:02,800
all of the sponsors, you know,
279
00:13:02,800 –> 00:13:03,990
we've got some big
280
00:13:03,990 –> 00:13:05,500
names in there,
– Big names yeah
281
00:13:05,500 –> 00:13:07,850
– the GoDaddy's of this
world and things like that.
282
00:13:07,850 –> 00:13:11,930
So you've got, you know they're
reaching out all the time
283
00:13:11,930 –> 00:13:16,430
to their customers I
think part of the mantra
284
00:13:16,430 –> 00:13:17,877
of a marketing department, when they say
285
00:13:17,877 –> 00:13:19,700
"Oh we've got this guy
who wants to sponsor us"
286
00:13:19,700 –> 00:13:21,860
and they sort of just
saying, "What's in it for us?
287
00:13:21,860 –> 00:13:23,897
What's in it for the community?
288
00:13:23,897 –> 00:13:26,485
How can we make sure the community knows
289
00:13:26,485 –> 00:13:29,500
that actually we're pretty decent people
290
00:13:29,500 –> 00:13:32,120
and we are supporting the community?"
291
00:13:32,120 –> 00:13:35,840
And they answer that
question for themselves
292
00:13:35,840 –> 00:13:37,923
and they say, "this is
what's in it for us,
293
00:13:37,923 –> 00:13:39,164
it's about community,
294
00:13:39,164 –> 00:13:41,550
it's about getting the message out there,
295
00:13:41,550 –> 00:13:44,434
it's about supporting the
actual WordPress community."
296
00:13:44,434 –> 00:13:48,041
– I think it's even more than, of course,
297
00:13:48,041 –> 00:13:50,459
this is like the first reason
why you would do something
298
00:13:50,459 –> 00:13:53,980
like that and that's why we
supported a bunch of events
299
00:13:53,980 –> 00:13:57,960
throughout this year,
but through my experience
300
00:13:57,960 –> 00:14:02,680
being a sponsor, I saw things
I didn't see through the eyes
301
00:14:02,680 –> 00:14:05,400
of an event organizer before,
when I was doing like music
302
00:14:05,400 –> 00:14:09,040
festivals or stuff like
that, you know there was no,
303
00:14:09,040 –> 00:14:11,074
I didn't see it from a sponsors eyes
304
00:14:11,074 –> 00:14:14,660
as I did going into this project.
305
00:14:14,660 –> 00:14:18,090
Now this, like after my experience
306
00:14:18,090 –> 00:14:19,090
in the past year, you know,
307
00:14:19,090 –> 00:14:22,156
sponsoring some stuff in the
space and outside the space
308
00:14:22,156 –> 00:14:25,470
as well, it wasn't good, (laughing)
309
00:14:25,470 –> 00:14:28,490
the experience, yeah it
wasn't a good experience.
310
00:14:28,490 –> 00:14:32,440
So I wanted to make sure that
when I do it, I do it right.
311
00:14:32,440 –> 00:14:35,110
I do it from the point
of view and perspective
312
00:14:35,110 –> 00:14:36,047
of that sponsor,
313
00:14:36,047 –> 00:14:38,750
because again all that
it is is a communication
314
00:14:38,750 –> 00:14:41,760
breakdown between the events
manager and the sponsors
315
00:14:41,760 –> 00:14:43,500
that are misaligning on their goals.
316
00:14:43,500 –> 00:14:45,620
The sponsors are looking
for leads, you know,
317
00:14:45,620 –> 00:14:47,920
it's awesome that you
can support a community,
318
00:14:47,920 –> 00:14:49,880
but you also are doing
a marketing activity,
319
00:14:49,880 –> 00:14:53,330
it is the budget goes out of the marketing
320
00:14:53,330 –> 00:14:57,040
department so it has to act
as a mechanism to generate
321
00:14:57,040 –> 00:14:58,773
more revenue, right?
322
00:14:59,867 –> 00:15:04,867
Yeah, but, that's very like
rarely been regarded by event
323
00:15:05,582 –> 00:15:09,440
managers which I think is kind of, now,
324
00:15:09,440 –> 00:15:12,190
I think is kind of funny but
I did the exact same thing
325
00:15:13,900 –> 00:15:16,200
in the events I did before this one.
326
00:15:16,200 –> 00:15:17,578
So yeah, we created a whole different
327
00:15:17,578 –> 00:15:21,470
experience for the sponsors,
trying to bring the experience
328
00:15:21,470 –> 00:15:24,270
that they know and love from
real events, what they already
329
00:15:24,270 –> 00:15:26,700
have been set up to do.
330
00:15:26,700 –> 00:15:29,126
Building up booths, manning the booths,
331
00:15:29,126 –> 00:15:33,213
offering freebies, you
know, doing the stuff
332
00:15:33,213 –> 00:15:34,971
that they are already kind of accustomed
333
00:15:34,971 –> 00:15:37,610
to doing for other
events, we wanted to bring
334
00:15:37,610 –> 00:15:40,308
that to the digital space
and create an unparalleled
335
00:15:40,308 –> 00:15:44,510
experience that no one
has ever seen before.
336
00:15:44,510 –> 00:15:45,960
– Yeah and that's what I wanna dive
337
00:15:45,960 –> 00:15:48,630
into that, we've got a few
minutes left on this particular
338
00:15:48,630 –> 00:15:53,411
podcast with you and I wanted
you just to kind of verbalize
339
00:15:53,411 –> 00:15:57,092
the visual aspect of what's
actually gonna happen
340
00:15:57,092 –> 00:16:00,410
in the WP summit and
what WP Feedback users
341
00:16:00,410 –> 00:16:01,487
are gonna be able to experience
342
00:16:01,487 –> 00:16:05,190
and WP Feedback visitors are
gonna be able to experience
343
00:16:05,190 –> 00:16:06,877
within the booths and within the tracks
344
00:16:06,877 –> 00:16:10,590
and within the sponsors areas.
345
00:16:10,590 –> 00:16:13,712
That could be because, I
know what it envisages,
346
00:16:13,712 –> 00:16:17,430
I can't really describe it
you've actually invented
347
00:16:17,430 –> 00:16:19,900
it from the ground up.
348
00:16:19,900 –> 00:16:21,100
Go for it.
349
00:16:21,100 –> 00:16:25,703
– Right so the idea is to
create an illusion of an event.
350
00:16:25,703 –> 00:16:30,111
Where you go to it, so as
opposed to standard podcasts,
351
00:16:30,111 –> 00:16:34,305
you know not while they have
their value in education
352
00:16:34,305 –> 00:16:36,830
and they have their place as something
353
00:16:36,830 –> 00:16:38,600
that you do on the go,
let's say you listen
354
00:16:38,600 –> 00:16:41,353
to a podcast like this while
you, are not in the car
355
00:16:41,353 –> 00:16:42,660
anymore, but you know,
356
00:16:42,660 –> 00:16:45,580
while you are doing
something else usually.
357
00:16:45,580 –> 00:16:47,660
I want to create an
experience that is very much
358
00:16:47,660 –> 00:16:51,060
like a physical event where
you go there and you stay there
359
00:16:51,060 –> 00:16:54,810
and you engage, you fully
engage with the experience
360
00:16:54,810 –> 00:16:57,554
and to do that we created
a few different features
361
00:16:57,554 –> 00:17:00,780
in the summit that takes us
way beyond what we like to say,
362
00:17:00,780 –> 00:17:02,912
the Stack of Webinars,
which is what you'd find
363
00:17:02,912 –> 00:17:07,369
on most online summits at the moment,
364
00:17:07,369 –> 00:17:09,727
which is basically you know
like a video and a chat,
365
00:17:09,727 –> 00:17:11,436
and there's another video and a chat.
366
00:17:11,436 –> 00:17:15,970
So we have that aspect
of, you know, the talks
367
00:17:15,970 –> 00:17:18,810
through our live sessions
but even that we created
368
00:17:18,810 –> 00:17:21,749
an experience where we
are serving multiple time
369
00:17:21,749 –> 00:17:25,114
zones by spinning the
same six hours of talks
370
00:17:25,114 –> 00:17:29,420
that we have everyday,
three times a day to cover
371
00:17:29,420 –> 00:17:32,272
the entire world when it
comes to this, so again,
372
00:17:32,272 –> 00:17:35,450
leveraging digitally from that aspect
373
00:17:35,450 –> 00:17:37,960
so people can chime in
when they are awake,
374
00:17:37,960 –> 00:17:40,457
or where they like when
it's daytime on their side
375
00:17:40,457 –> 00:17:42,290
of the world.
376
00:17:42,290 –> 00:17:44,043
From the networking experience,
and this is something
377
00:17:44,043 –> 00:17:46,980
that, you know, this is
where I met all the sponsors,
378
00:17:46,980 –> 00:17:47,818
this is how I met you.
379
00:17:47,818 –> 00:17:52,749
This how I met Demo that is
producing this call right now.
380
00:17:52,749 –> 00:17:57,749
Just by going to events and
shaking hands, you can't do it
381
00:17:58,760 –> 00:18:01,445
today, but a few months ago,
we would have been shaking
382
00:18:01,445 –> 00:18:06,170
hands and exchanging business
cards and just talking,
383
00:18:06,170 –> 00:18:08,770
getting to know each other
so that's what we created
384
00:18:08,770 –> 00:18:12,103
in the networking area, where
you have, instead of jumping
385
00:18:12,103 –> 00:18:15,860
out to Zoom calls, and every
person has their own different
386
00:18:15,860 –> 00:18:19,530
Zoom call hangout with
a few people on there
387
00:18:19,530 –> 00:18:21,320
and it's a very fragmented experience
388
00:18:21,320 –> 00:18:22,788
that you go in and out of links,
389
00:18:22,788 –> 00:18:25,253
and every time you go out
you have the potential
390
00:18:25,253 –> 00:18:26,850
of actually doing something else
391
00:18:26,850 –> 00:18:28,680
which you don't have in the event,
392
00:18:28,680 –> 00:18:30,330
in an event you go from a conversation
393
00:18:30,330 –> 00:18:31,163
to another conversation.
394
00:18:31,163 –> 00:18:34,184
So we brought it all in, again,
into the platform so people
395
00:18:34,184 –> 00:18:37,708
can jump and engage with
bigger and smaller clusters
396
00:18:37,708 –> 00:18:42,430
of people through our
different networking spots.
397
00:18:42,430 –> 00:18:47,130
– Perfect, so on that note
there's a wheel of fortune,
398
00:18:47,130 –> 00:18:48,210
so people can you know,
399
00:18:48,210 –> 00:18:49,610
get that's how you can get your swag
400
00:18:49,610 –> 00:18:51,370
and there's some free swag giveaways
401
00:18:51,370 –> 00:18:54,082
and there's people talking
and there's also opportunity
402
00:18:54,082 –> 00:18:56,360
for people who are attending it like me,
403
00:18:56,360 –> 00:18:59,920
for instance, there's like
a little video meetup thing
404
00:18:59,920 –> 00:19:01,150
which is live,
405
00:19:01,150 –> 00:19:02,100
so you can click on it.
– Yep,
406
00:19:02,100 –> 00:19:03,770
all the time, 24.
407
00:19:03,770 –> 00:19:06,280
– Exactly, I'm not going
to be up for 24 hours
408
00:19:06,280 –> 00:19:08,257
I don't think on this.
409
00:19:08,257 –> 00:19:11,350
– Give us the dates, we've got
about a minute left so give
410
00:19:11,350 –> 00:19:13,400
us the dates that it's happening .
411
00:19:13,400 –> 00:19:16,240
– So this is gonna be
on the 27th of April,
412
00:19:16,240 –> 00:19:20,324
just next week as of
recording this podcast.
413
00:19:20,324 –> 00:19:22,890
27th untill the first of May.
414
00:19:22,890 –> 00:19:25,190
So we are gonna do a full week next week,
415
00:19:25,190 –> 00:19:26,603
24 hours full.
416
00:19:27,550 –> 00:19:31,080
– Perfect, now where can
people find you, Vito Peleg.
417
00:19:31,080 –> 00:19:36,080
– So you can find me on twitter,
which is just Vito Peleg,
418
00:19:36,220 –> 00:19:40,505
or just search WP Feedback
and you are gonna find us
419
00:19:40,505 –> 00:19:41,364
and all of the awesome stuff
420
00:19:41,364 –> 00:19:43,700
that we are doing for the community.
421
00:19:43,700 –> 00:19:46,140
– Perfect. Well I expect
you're a very busy man,
422
00:19:46,140 –> 00:19:48,420
I know that you've, I've
still gonna go through a bit
423
00:19:48,420 –> 00:19:49,610
of my stuff for the booths
424
00:19:49,610 –> 00:19:50,826
that we're doing.
– Yeah, you've got homework.
425
00:19:50,826 –> 00:19:53,821
– I know that Demo and I have
got bit of homework to do.
426
00:19:53,821 –> 00:19:58,821
And all is left for me to say
is thank you to Vito Peleg
427
00:19:59,230 –> 00:20:04,230
from wpfeedback.com, this has
been Tools are Tools presented
428
00:20:05,061 –> 00:20:08,229
by elegantmarketplace.com
429
00:20:08,229 –> 00:20:11,479
(soft uplifting music)
Ep. 2 Hans Skillrud - Termageddon With Transcript
Andrew Palmer:
Hello, and welcome to Tools are Tools. I'm your host, Andrew Palmer. Tools are Tools podcast is powered by Elegant Marketplace, the premiere, independent WordPress marketplace.
Andrew Palmer:
I'd like to welcome you to today's guest, Hans Skillrud from the awesome privacy tool, Termageddon. Welcome Hans. How are you doing?
Hans Skillrud:
Hey Andrew. I'm doing well. Thank you.
Andrew Palmer:
You're welcome. Now, I've known you for a couple of years now probably, and we've spent some time together at some WordCamps and stuff. And I know also that you've been on a lot of podcasts and a lot of webinars and things like that. So what I really wanted to get down to today is, where did your idea of Termageddon come from, and how hard is it running a privacy policy website, or privacy policy updating website in these times?
Hans Skillrud:
Termageddon was thought up about four years ago in 2016. It was when we had our original prototype created. In 2017 is when we had it developed. I was running an agency at the time, so it was pretty easy to get the prototype developed. And I happened to be dating a privacy attorney, Donata, and it was really, it was kind of a duo conclusion that we both came to together to solve a problem we both were having.
Hans Skillrud:
So, with web agencies, building website after website after website, I would get the question often, "What should I do for a privacy policy?" And I didn't have a solution. I would suggest a template, I would suggest using another generator. I would suggest going to an attorney. But all of them had their shortfalls. And one thing I knew in particular is, I really did not enjoy even discussing privacy policies. It just made me feel weird and unsafe, and I didn't understand privacy so I just wanted to pretend the problem didn't exist. And that caused project delays. It was just an annoying part of the process of building nice websites for clients.
Hans Skillrud:
Donata, for those of you who don't know, she's the president of Termageddon, she's my fiance and she's a licensed privacy attorney. At the same time I was building the websites, she was actually writing privacy policies for a living, helping companies get privacy policies for their websites. And she was realizing this is a very monotonous date, you know, project after project. There was a lot of similarities in terms of the questions she asked to help generate the policies, and that was the foundation. Her issue of the monotony of privacy policies, my issue of really not having a solution for my clients even though they were asking for one had us create Termageddon, where we give agencies a free set of our policies in the hopes that they like our products, and then can use our reseller or affiliate programs to refer their clients, so everyone wins.
Andrew Palmer:
Yeah, that's a genius move I think. Because part of the problem, you know, I'm a web developer or a web provider let's say. I provide my clients in the UK, well globally with websites as well as running Elegant Marketplace and a few other things. And that issue of privacy policy, it comes up all the time. Even on Facebook now, if you start a fan page or a business page on Facebook, you've got to have a link to your privacy policy as well. So it's in the uppermost part of our minds now as web developers and website owners, that we need a privacy policy. And testament to that is that Elegant Marketplace uses Termageddon so it was a no-brainer for me because it's constantly updating.
Andrew Palmer:
We're a global business, we deal with people in America, Spain, France, Germany, England, wherever. And it updates it for most of the countries. And that's where I wanted to lead you into a bit of a conversation by saying how many countries do you cover? When are you going to actually get GDPR sorted for the European customers that we've got? Because we know you from WordCamps in Europe, the Europe WordCamp that I went to in Berlin, 2,800 people or 3000 people, the numbers vary. But there's a lot of web developers there, a lot of program developers and plugin makers, et cetera, and they all need to know about these privacy policies. And particularly in Europe, we're looking at GDPR. I know that California have changed. I know that New York are going to have their own privacy policy. Where are you with Termageddon on the research and the implementation stage of all those privacy policies that we're going to have to have on our websites?
Hans Skillrud:
Sure. So yeah, we get the question a lot. We're currently only compatible with the U.S. businesses, but that's not because of our policies. Our policies actually provide GDPR compliance, for example. So it's simply our forum, ask questions like what state were you formed in? What county would you like to resolve disputes in? So our forum is set up currently to only ask American businesses. And that was… Hindsight's always 20/20 but I realized, wow, if we launched the prototype and we'd gone worldwide out of the gate, we probably would have been better off. But I just didn't think we'd catch on as quickly as we did. But the good news is we're launching in Canada in a matter of days. The UK will be maybe a week after. And then Australia will be about three weeks after that. So those are the next countries we're launching in. And what I mean by launching, I mean launching compatibility, meaning we'll have the additional questions needed so that businesses outside of the U.S. can also generate their policies.
Hans Skillrud:
One thing I want to note though is that GDPR, that covers the entire European Union. Now I should note the UK as of February 1st had their new general, what was it, the data protection regulation go into effect, which is basically a mirror copy of GDPR. But we already addressed that for our clients and we obviously have that in mind when we push the UK.
Andrew Palmer:
That's just amazing news. Because you've got, I mean how many states in America, 52 or something, or whatever it is?
Hans Skillrud:
Oh boy. I didn't know you'd be putting me into a historical like that.
Andrew Palmer:
It's crazy. You know, you are an American-
Hans Skillrud:
I'm  guessing 52.
Andrew Palmer:
… so you should know that. I've got an excuse. I'm British. So I don't even know how many counties we've got in this country. So that's a raw solution for web developers and web agencies. Do you actually deal directly with customers? So if a normal customer came to you and they didn't have a web developer or a web designer looking after their website, they've built it themselves. They're using something like Wix or Squarespace or even Shopify and things like that, and they want a privacy policy up on that. Can you address those kinds of issues as well?
Hans Skillrud:
Sure. In fact, web agencies, if they do not want to resell our licenses, they can use our affiliate program where their client goes directly to Termageddon. And they get a little promo code so that we can track what agency refers us. But whether a customer comes to us from Google or comes to us from an agency referral and pays Termageddon directly, yeah, we provide all the support. In fact, I probably over the last year, probably have taken 500 people through the set-up process. They call and ask a few questions. And I'm a phone call kind of guy. So I'm like, "Hey, how about you just call me and I'll help you out," and we get them all set up.
Andrew Palmer:
I'm lucky enough to have actually witnessed that. We did a road trip down from Chicago down to WordCamp U.S. last, whenever it was, last October. And you were on the phone pretty-much all the time talking the clients up so I know that that's a fact.
Andrew Palmer:
So, it's exciting stuff. I mean there's enough for you to do with privacy policies, but I know through using the system, there's also a tab for terms and conditions. There's another tab, and I can't remember off the top of my head what that other tab… So it's not just privacy policies, it's other policies that you've got. So disclaimer generator, EULA generator, terms and conditions generator as well. And that's all within the monthly pricing, or are they all charged separately?
Hans Skillrud:
That's all included in our pricing. So one license includes a set of policies to protect your website or applications. So one license includes an auto-updating privacy policy, terms and conditions, disclaimer, and an end-user license agreement, or other words, EULA. And EULA is hardly ever used. We really thought more apps would be using our platform. And we certainly have a lot of apps using our platform but the mass, mass majority are just small business owners that want to get protected. Law firms, real estate agents that just want to get their disclaimer and their privacy policy in terms and conditions and not have to stress about hidden fees or anything like that. They like the idea that there's a company out there with a privacy attorney monitoring privacy laws. And we have a group of privacy attorneys that we collaborate with as well. They like the fact that they get to pay $99 a year to have that type of access.
Andrew Palmer:
Yeah, it is an amazing service and it's one that as I say I make use of. In fact I'm just about to put a new privacy policy on my own UK agency's website. So you might see me log in and do that after this podcast.
Andrew Palmer:
But what else have you got planned? Is it all about privacy policies now? Are you going to go down the line of maybe providing auto-quotes or auto-estimates or auto-contracts, auto-scope of works, all those kinds of things? Are you looking maybe to go down that road as well? I know that you've grown massively since we first met and you've got loads of customers, in the thousands now. But it's something that maybe you're looking at? Are you going to do some sales, scope of works and all things like that?
Hans Skillrud:
So scope of work, in templates like that, we probably won't touch. There's a lot of cool contract generators out there, especially for the web design industry. And what we're more so interested in doing on that front is just partnering up with those types of companies, helping our agency partners know there's some rock-solid client web development contracts out there. And with their group, letting them know a privacy policy, auto-updating tool exists.
Hans Skillrud:
Where we see opportunity is of course launching in more countries. We get that request hourly at this point. So we have all the motivation in the world to expand our compatibility because we're already monitoring the privacy laws. Now that being said, there'll be some language challenges. But we're going to have to make some upgrades to our feature, especially once we tip over and go into additional languages. But I would say expanding in more countries is what we're looking at in 2020.
Hans Skillrud:
We're also looking at possibly adding a non-essential cookie consent pop-over for companies to add. Because people, whenever they hear GDPR, they think that's, and that's fine. We know there's a lot of free tools out there that do that. But so many people ask for it all to be in one place so that's a feature we're looking at.
Hans Skillrud:
And then last but certainly not least, the number one request we get from web agencies in the U.S. is accessibility statements. So the American Disabilities Act is also at the forefront of web development nowadays because businesses are getting sued when they provide a website that is not accessible to people with hearing or visual impairments.
Andrew Palmer:
Got you. Yeah there's a lot of ambulance chasing going on at the moment, specifically in the states about that. If there's something that's not right or maybe not nearly right, there's going to be an attorney out there that's going to say, "Right, I'll focus on this little niche and see what I can get out of it." And what web developers don't realize I think is that they're liable as well.
Hans Skillrud:
That's right.
Andrew Palmer:
So we've got to take that risk away from them. And the same is happening in Europe and the UK. Certainly, a very famous one was Domino's, wasn't it-
Hans Skillrud:
Yes.
Andrew Palmer:
… that got done in there. And certainly in the UK they've had to address that as well. It's very difficult for companies and it's not something that I want to make minor, it's quite major. We've all got to look at accessibility and see where we're going but we've also got to think about the practicalities of that. How do you actually describe a pizza with 27 different things on it, audibly, without getting into a mess and all that kind of stuff.
Andrew Palmer:
So it's not quite as serious as that, but basically that's what people are asking for. So as web developers, we've got to think about that and it's something that's always been in the forefront. I'm very lucky that I have, one of my best friends is very technical. She's also fully blind. So the commercial websites that I build, they go to her for some accessibility on that. I've got some hard of hearing people. We're trying to do all our videos, and certainly this podcast, we're going to be working on making sure that we've got closed captions so that people can access it properly. But it's a [inaudible 00:15:07] podcast so we're doing our best. But accessibility, you're right. That's a big area.
Hans Skillrud:
It is. And I think accessibility and privacy, these are the new era's, both of these are going to be the new eras of web design in terms of who's going to pretend that these problems don't exist? And who's going to take them on head-on and address them and help their clients? And I think that's really going to play a role in separating the professionals from the amateurs.
Andrew Palmer:
I think it is. And I think that the more, especially in these days, it's April 2020, these days we've got to think about how good are we at moving forward? Because the digital era is now, certainly it's been proved time and again over the last couple of months that if your digital, if you're online, you stand a better chance of survival and a better chance of working when any kind of situation presents itself.
Andrew Palmer:
So, moving on very swiftly, you've got Donata there, she's your president and she's a lawyer. What's it like living with a lawyer? It must be terrifying.
Hans Skillrud:
You know, Donata's my best friend. We spend every second together. And I'm not kidding when I say that. We spend every second together. And I think for a lot of people that's a horrifying thought. For me it's just another day. We have so much fun together. We are opposites as human beings. There's no doubt about it. She sees life very black and white. I see life as colorful and the whole spiritual side and all that jazz. And yeah, I mean it's… Oh I will say I'm very loud on the phone. I'm very loud in conversations like we're having right now. And because of that, she moved me down to the basement so I set up a little man cave here. So during the work day we actually are in opposite areas of the house. But we meet up, like go check out the garden, work on the garden at night-time. I don't know what to say other than we just have an absolute blast all the time together.
Andrew Palmer:
Yeah you are the most beautiful people I've met, so it's lovely. I'm really pleased and proud to know you. So that's a really good thing. You can have the chickens and the honey and things like that.
Andrew Palmer:
So where do people get in touch with you, Hans? Where do they go first of all? The website, obviously Twitter, and anywhere else that you think people should be able to get in touch with you?
Hans Skillrud:
Yeah, so termageddon.com. It's like term-age-ddon. So T-E-R-M-A-G-E, double D-O-N.com. In the footer of that website you'll see all of our social media links. So if you want to get some privacy policy updates and you want to look good on your own social media, you can retweet or share our posts. And then if you ever have any questions, reach out to me. hans@termageddon.com, H-A-N-S @termageddon.com
Andrew Palmer:
Perfect. Wow. What I'm going to say, I'm going to make it personal, send lots of love to Donata and looking forward to seeing you in October hopefully, should we be able to get flights-
Hans Skillrud:
I would love that.
Andrew Palmer:
… going in the air as well.
Andrew Palmer:
And this has been the Elegant Marketplace presenting the toolsaretools.com podcast. And I'm thanking Hans from Termageddon for giving us a lot of his time today, and I appreciate it, and I'll speak to you all soon.
Ep. 1 Steve Burge - Publish Press- with Transcript
Andrew Palmer:
Hello and welcome to Tools Are Tool. I'm your host, Andrew Palmer. Tools Are Tools Podcast is powered by Elegant Marketplace, the premiere, independent workplace marketplace. I'd like to welcome you to today's guests from Publish Press, Steve Burge.
Hi, Steve. How are you doing?
Steve Burge:
Hey, good. Thanks, Andrew.
Andrew Palmer:
Good to make your acquaintance once again, and a fellow Englishman, not far from where I was brought up either on the South coast of the U.K. Now Publish Press , I use it actually the free version on Elegant Marketplace. So, that's a good start.
Steve Burge:
Awesome.
Andrew Palmer:
Take us through your history. How come you're living in the States? What you do in WordPress, and how long have you been doing it?
Steve Burge:
I've been involved in opensource for much longer than I care to admit, probably since 2003, 2004 or so. And I've seen a thing or two in those years. We were around when the very first pieces of the GPL and the commercial licenses were being put in place. Had some of the legal arguments about how you can sell themes and plugins, even though the code is opensource. This was 2006, 2007. But, for some reason, it took me a long time to come around to WordPress. And it's only been in the last three or four years that we've decided to tackle the WordPress market.
Andrew Palmer:
That's a good move, if I can interrupt you there. Because you were Joomla, weren't you? I started out in Joomla as well. So, I'm pretty new to WordPress, only eight years in. So, what made you make that decision?
Steve Burge:
Well, we did a lot of Joomla and probably still make about 50% of our revenue from Joomla. And also, we were heavily into Drupal as well. And one thing we found is that some of these products/projects are so big and so popular that even if their heyday has gone, you can still make a good amount of money from them. I know people making good money in the Joomla market still and people making excellent money in the Drupal market as well, even though both of those are probably five, six, seven years past their peak.
Andrew Palmer:
Well, I was looking the other day actually on Joomla, how many Joomla downloads there have been. I don't think you can ignore it. There's 112 million times it's been downloaded. So, I think there's still a market there to be honest.
Steve Burge:
Oh, for sure.
Andrew Palmer:
There's a few themes and a few plugins that have got less than 10,000 or 3,000 and these guys are still managing to support them, and update them, and actually make some money from support. And going around the GPL, that's the difficult area, isn't it, because the plugins are essentially free. And what you're paying for in the premium versions is a few ad-ons which you need extra support for us. So, that's always been a difficult area for WordPress plugins as well.
Andrew Palmer:
So, what's the way forward with Publish Press as far as WordPress is concerned? Because we're aiming at the WordPress community currently, but I'm keen certainly to talk about Joomla a little later on.
Steve Burge:
So, we were heavily involved in Drupal for a good number of years and ended up working with some big publishers and big organizations. And we started to get curious, why would they use Drupal as opposed to WordPress? And a lot of them told us that what they really wanted was approval processes for the content they were publishing on their sites. They needed to have a writer, who would then pass the content on to an editor, who would then pass the content onto legal approval. And that wasn't possible, as far as they had seen, in WordPress. And, for many of them, that was the reason they chose Drupal. And I'm not the smartest guy, but something in my head rang a little bell and said, if you could do that in WordPress, you'd have a really popular product. And so, basically that's what we're trying to bring to the WordPress space is that approval process.
Andrew Palmer:
Well, and I think that's very important. When I was building intranets many, many moons ago, we had multiple authors and things like that. And we were using, actually, Joomla for that to build a couple of intranets. And Joomla allowed multiple authors on one post. And I know that Publish Press Authors does that. And then, also to write comments within the blog post. You want an editor. You want another author to read those editors comments. And you're right, WordPress didn't have that capability. But, with Publish Press , you've got pretty much everything now.
Steve Burge:
Yeah. We have a suite of six plugins that try and tackle a whole bunch of little gaps in the editorial process for these bigger organizations. And we get a kick out of seeing some of the organizations, some of the names that come through the Publish Press checkout. And it's fun to see some of the bigger names using WordPress. And like, oh hey, I know that company. I know that company. It's good to see some of these bigger organizations, bigger government agencies adopting WordPress.
Steve Burge:
And that's very much the space that we have positioned, Publish Press in. We see a lot of the WordPress community talking about Squarespace, talking about Wix, and Weebly. And there's probably going to be some attrition of the lower end of the market. So, the bet we're placing on WordPress is that the enterprise, the bigger publishers will start to increasingly move to WordPress as things like Drupal, and Joomla, and maybe even platforms like Adobe become less popular, that WordPress is going to make a lot of inroads in the enterprise.
Andrew Palmer:
I think they are. I think you're right. I mean, the thing about what I like about Publish Press , is I just use the free version, as I alluded to earlier. But it's absolutely brilliant to apply an author to it. It's brilliant to be able to schedule it, putting it into pending, into review. I get a notification. I use multiple authors on Elegant Marketplace. And I think, if anyone is thinking of starting a blog and asking other people to contribute, I think Publish Press is really a no brainer, isn't it, even the free version.
Andrew Palmer:
But, once you actually have a little deep dive into what Publish Press can do with authors, with capabilities, with check lists, and permissions, and revisions, the premium version has got to be your go to. If you're looking to, especially now in our current climate where it's 7th of April in 2020, I think people are going to remember what's been going on this last few months. And I think people are going to be building blogs and want multiple authors. And we've got multiple vendors, for instance, on Elegant Marketplace. And we've got multiple authors on the website as well.
Andrew Palmer:
And that gives me an advantage because I know that I can go out to the market and say, come on guys, I want somebody to write a bit of copy. But I also don't want you to have full access to the website. I need to be able to edit it or I need to be able to comment within that post. And it actually speeds up the writing process and the publishing process. And that's the most important thing in WordPress at the moment is getting your information written, edited, and published in a timely manner. And I think that's where Publish Press can help. Do you reckon that's the case?
Steve Burge:
Yeah. That's the bet we're making. We're tackling things that are really, I think, known problems in the WordPress space. And, in the Gutenberg Project, we are pretty much running smack bang into phase three of Gutenberg. At the moment they're doing phase two, which is the full site editing and moving blocks into the templates, into the theme portion of WordPress. And phase three is going to be focused almost entirely on this editing process, on unapproval processes, and maybe some really interesting things such as Google Drive style comments.
Andrew Palmer:
Yeah.
Steve Burge:
So, you can select a little bit of text and add a comment directly to that. And I think it's a kind of a validation of what we're doing that Matt Mullenweg and his team know this kind of stuff is a big missing piece in WordPress. And we're confident enough that all the focus that will come on this area, when it comes to phase three of Gutenberg, will be good for us, that we'll be able to adapt our products and keep filling in the missing pieces that WordPress is lacking.
Andrew Palmer:
So, I go to Publish Press on wordpress.org and I download it. Or I go to your website, Publish Press .com. Well done for that URL, by the way. And I download the plugin. I try it and everything. What's the upgrade path
Steve Burge:
We try and make it as simple as possible. I've done a couple of podcasts lately where I've just talked about my mistakes that I've made in my career. And eventually they had to cut me off after like an hour and a half of talking about all the ways I've messed up in business and launching projects like this.
Steve Burge:
And one of the major mistakes we made when we launched Publish Press was to sell each product individually. And we ended up with half a dozen products. And each one had their own different licensing system. And then, there was an all in one bundle. And it got very complicated. And I didn't know easy digital downloads too well. And it's not the simplest product to use.
Steve Burge:
And there came a point last year when we basically said, this is way too complicated. We are just going to sell everything in a bundle. And we're not even going to grade the bundles too much. The simplest bundle, you can use everything on one site. The next bundle, you can use everything on five sites. And the biggest bundle, you can use every everything on unlimited sites.
Andrew Palmer:
I feel your pain. Being we started five years ago and we started using [inaudible 00:10:46] licensing.
Steve Burge:
Yep.
Andrew Palmer:
And now we transferred over to EDD, which wasn't easy, but it kind of works. It's 99% there. And there's a few licensing issues that you have or CRL issues, security, et cetera. But generally, it does work.
Andrew Palmer:
But also, talking about the bundles, it's so difficult to get it right because so many different people want different things. We do promotions on various plugins, we say, okay, you've got one user license, five user license, lifetime, whatever it may be. And it's really hard to keep everyone happy. That keeping some of the people happy most of the time is my main phrase that I go to because you're just never going to be able to win. Is it free?
Steve Burge:
No.
Andrew Palmer:
What sort of support is it? What am I paying for, et cetera, et cetera. So, I feel your pain, definitely. I think that's the pain that most WordPress plugin developers have or most plugin developers have. But it's working?
Steve Burge:
It is. I seem to remember reading something by the guys at Basecamp. Jason Fried, I think, wrote this. Someone asked him why there's only one pricing plan at Basecamp. They don't try and gout the enterprise customers for an enormous amount of money. He said that they do this just to keep everything incredibly simple. That, if they are trying to do a sales process, and do invoicing, and do the follow up billing for the enterprise customers, that's a whole extra set of headaches. Basically the process is the same for everyone. You come in. You pay your money. And it has worked. We have very few questions or complaints about the sales process. It's very clear to everyone. It reduces our customer support. We don't have to go and do custom invoicing and chase them up.
Andrew Palmer:
Perfect. Yeah.
Steve Burge:
I think a straightforward bundling process has been good for us.
Andrew Palmer:
Good. And what's the future, do you think?
Steve Burge:
Well, it is mid April in 2020.
Andrew Palmer:
Yeah.
Steve Burge:
And I think, touch wood, the future is bright. We are trying to get ahead of phase three and Gutenberg and to build very much with that in mind. In terms of simply being in the opensource and WordPress space, the people that I've talked to had a really bad few days when this coronavirus outbreak really first hit the public consciousness, maybe a month ago, I think like March 8th, 9th, 10th. I think there was maybe a Sunday evening when the news started to break that the stock market would drop 30, 35% the next day. Everyone woke up on Monday morning and was running around like their hair was on fire. And I heard quite a few people tell me that their sales, and ours did too, just stopped for a couple of days as everyone tried to figure out what was going on. But people seem to have a bounced back, at least in our industry. So-
Andrew Palmer:
Certainly, yeah, the marketplace suffered, I think, for about 48 hours, to be honest.
Steve Burge:
Yeah.
Andrew Palmer:
We had a real downturn. Still people were buying. I was really surprised that anybody who was buying, because people were trying to get over the shock of what are we going to do? How are we going to do this? How many customers are going to say to us that they can't pay? How is it affecting the brick and mortar businesses? How is it affecting the internet, the online guys? What are we going to do about getting stuff delivered? Are postmen, and UPS, and DHL, and any other, FedEx, et cetera, are they going to be allowed to go out and work, et cetera, et cetera.
Andrew Palmer:
And I think, once the people settled down and people that can work from home are working from home, everybody realized that pubs, clubs, restaurants, et cetera, were closed. And we're settling down. It's taken, I think, two weeks, certainly in the U.K., since locked down for things to settle down. But I'm having some very positive conversations with people around developing their businesses, both online and offline. Because I actually run a U.K. agency as well as Elegant Marketplace and a few other things. So, I've got my ear to the ground. And I've had to help a few restaurants really format into being delivery only.
Andrew Palmer:
So, I get it. And the problem is, like I said, I've been talking to people about blogging more, getting interests. And it's one of the reasons I wanted you on this podcast, to be honest, is to promote Publish Press . I've been using it for maybe a couple of years. And it really saves me a lot of time. And I guarantee we'll upgrade as well because we're getting more and more authors on board. So, here's my promise. We're going to buy the pro version. So, there you go.
Steve Burge:
Oh. Thanks, Andrew.
Andrew Palmer:
Because I love the free version. And, until I did my research on this, I didn't particularly realize that there was so much in it. So, you've got a customer in me for sure. I'm really pleased to have had this conversation with you. So-
Steve Burge:
Oh, thanks. It's been quite a journey. We just reached 100,000 users, free users on WordPress.org. And probably took us three, four years to get there. Went through… I think, we bought and sold maybe four or five different plugin ideas, banging our head against the wall. And this is the one that worked and hopefully will continue to work, despite everything that's going on in the outside world.
Andrew Palmer:
Well, I think it will. Right. So, we're going to basically… I'm going to ask you now, where do people contact you? What your web address is, whether you're on Twitter, or Facebook, or whatever, because I really do want people to know about this. So, where can we find you?
Steve Burge:
So, we are Publish Press .com and Publish Press Com on Twitter. Just take out the dot. And on Facebook too, Publish Press , and YouTube. And you can catch me on Twitter at Steve J. Burge, B-U-R-G-E.
Andrew Palmer:
Fantastic. Right. Well, I really appreciate your time today. So, thank you for being here.
Steve Burge:
Well, thanks, Andrew.
Andrew Palmer:
Because sometimes it's a bit… the time difference, U.K. and United States. So, I appreciate you getting up a little bit early for that. And, to the listeners, I'd like to thank you for listening. You can follow Elegant Marketplace on Twitter @ElegantMKTPlace. And you can view the show notes at toolsaretools.com. And I'll see you next week.