*Support is provided by vendors directly. Please

scroll

to
the bottom of the page to fill out the support form on each product.
For payment or licensing issues, please click here
*Support and updates are for 6 months from purchase date.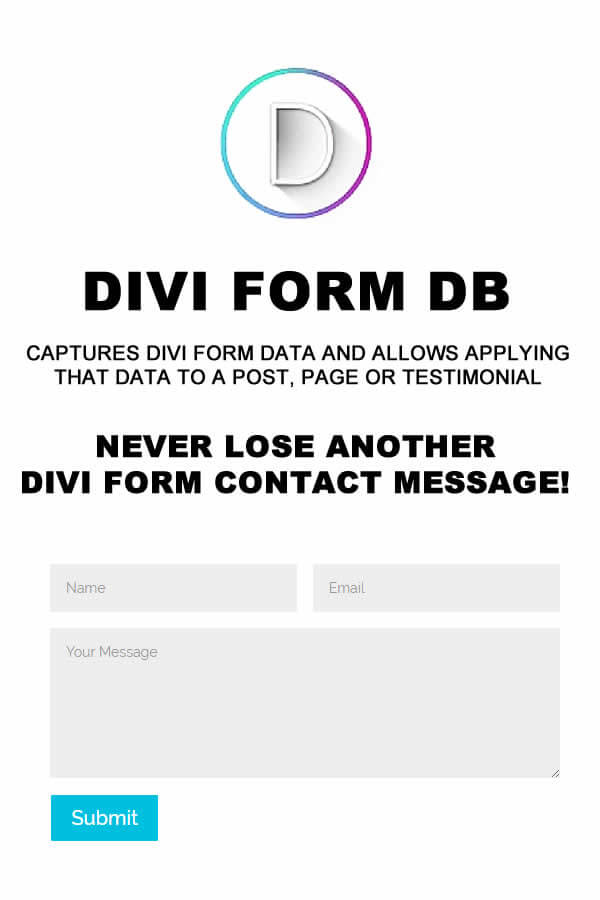 Changelog
* < V1.0
* – Initial Version
*
* V1.1 – 10/8/17
* – Removed some CSS causing the pagination to not function
*
* V1.2 – 03/11/17
* – Added export functionality (finally)
* – Added licensing and auto update
*
* V1.3 – 05/12/17
* – Fixed export function. It was previously exporting only 5 rows. This removes that limit
*
* V1.4 – 08/02/18
* – Added a 'hide admin nag' option on the new settings page. This removes the red bar at the top if you don't want it.
*
* V1.5 – 12/02/18
* – Fixed export dropdown for those sites that have more than 3/5 forms to track.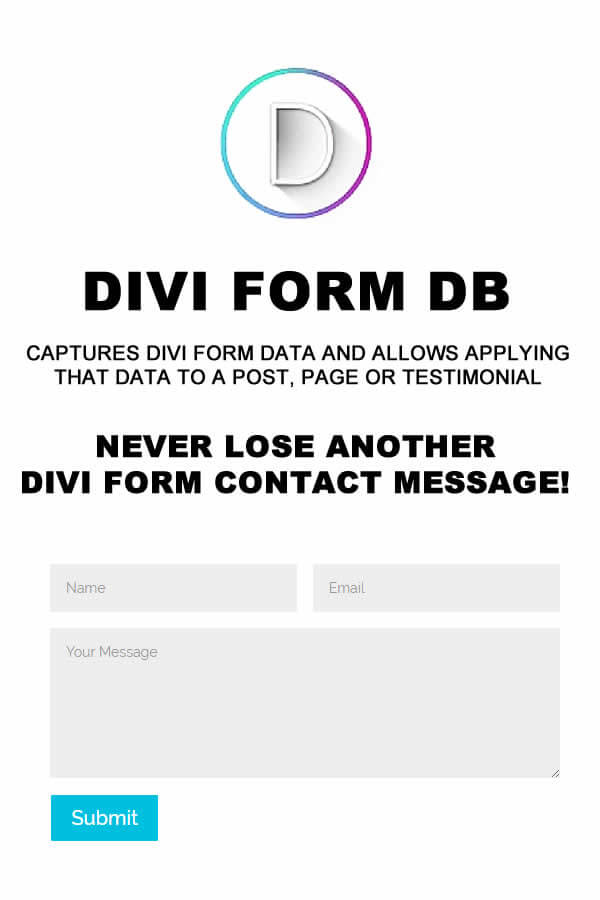 Licensing
You may install this product on any number of websites that you build for yourself or your clients or as the license so determines, i.e, if it is single use, then that applies. You may not install any of these products as part of a hosting offering. Any abuse of these license terms will result in the termination of your account and the licenses that are attached – no refund will be offered or awarded in such cases.  You will receive 6 months support – premium support charges may be incurred after this period. Updates are for the life of the product unless otherwise stated on the product page.
We understand that there can be issues whilst utilizing out of date browsers. Please ensure you use up to date browsers when using our vendors products. For DIVI Theme – Third Party Plugins may not perform as desired in the Divi Visual Builder. We are working with our vendors to rectify this situation as quickly as possible. With the release of Divi 3.1 developer documentation and SOME support of third party modules and plugins are now accessible through the visual builder. 
Please be aware that you will need an amount of experience in the master theme that you are using in order to take advantage of our themes and plugins.
Please make your decision to purchase based upon your skill level to see if our products fit your needs. Due to the nature of Digital Downloads, Refunds are not possible – please ensure that the product you are buying will do the job you want it too.
All support for products is handled by Vendors and contact details will be included in the download packages. If contact details are not found within the files, please do contact us and we will be happy to put you in touch with the vendor concerned. BEFORE YOU ASK US FOR DIRECT SUPPORT – READ THIS! 
The contact form module that comes with Divi is actually quite good. It serves well for contact forms and other simple forms with it's basic, no-nonsense interface. If you want to build a large form or one with complex logic then any developers opt to use a standalone plugin but often these can be bulky and yet another thing to buy and keep up to date so often aren't 100% appropriate. One thing that the Divi Contact Form module doesn't do is to log when someone has completed one. This can be frustrating as in this world, email deliverability is paramount and a quick response to enquiries is very important indeed.
Enter the Divi Form DB plugin. This simple, lightweight plugin stores contact form submissions in the database in an easy to use and read interface. It has accountability built in so you know who read which messages and when, as well as bringing the fact you have received a submission to the forefront of your mind by using an admin banner to remind you to read your X messages (this can be turned off if you would prefer to use the plugin as a backup of submissions instead).
This plugin most importantly allows you to convert any submission into ANY post type so a simple contact form can be used for anything at all including front end submission of testimonials, case studies and content..
You can also export your submissions to CSV on a per form basis if you need to store the data or import it into another application or website.
Quick Start
Download the ZIP file bundled with this plugin.
Upload and install plugin as normal
You will see a new menu called Divi DB
All contact form submission info will be stored on that page with actions applicable
For any support issues, please visit this link http://docs.tortoise-it.co.uk/
General Note: You MAY need to purchase the Divi Theme or the Elementor page builder to use this product. Please see the product description notes above for more information.
You may also like these items
Support Request
You have questions about your purchased plugin, theme or layout? Then use this form to get your answers as soon as possible. If you have a license key, please enter it here. You can find it in your account under "view details and downloads". Otherwise, please use the purchase id from your transaction. You can find them in the first column in your purchase history (ID).