Today is the last day of work for most people  – maybe not web developers and designers though 🙂 , and today is Resources Friday on EMP letting you catch up with awesome resources that you may not be aware of as you have had your head down working all week! ,Get ready for some great resources that will make you jump out of your chair! :D.
So, are you ready? I recommend it, hold on tight!
Index:
1) Plugin WordPress
2) Tool Web Design
3) Tool Web Marketing
4) Miscellaneous
Woo Shop Slider Lite is a new free plugin for WordPress that allows you to create sliders for your products, and thanks to the shortcode generator, you can place where you want your custom cursors.
I have not tested Woo Shop Slider Lite, so if you try it, I'd like to know your experience with this plugin.

GetSiteControl is a suite of tools that allow you to engage your users with 7 web marketing tools. With only one plugin you can create: online surveys, live chat, contact forms, opt-in, promotional messages modules, follow and share social media tools, all managed from a single dashboard.
Excellent solution All in one.
Coolors is an online tool that allows you to generate a color scheme in a few seconds. You can customize and refine your scheme by changing the contrast, saturation, brightness and temperature, to get a unique color scheme and with incredible ease. I'm sure you'll love it!
Also available in the App Mobile version and as an add-on for Photoshop and Illustrator.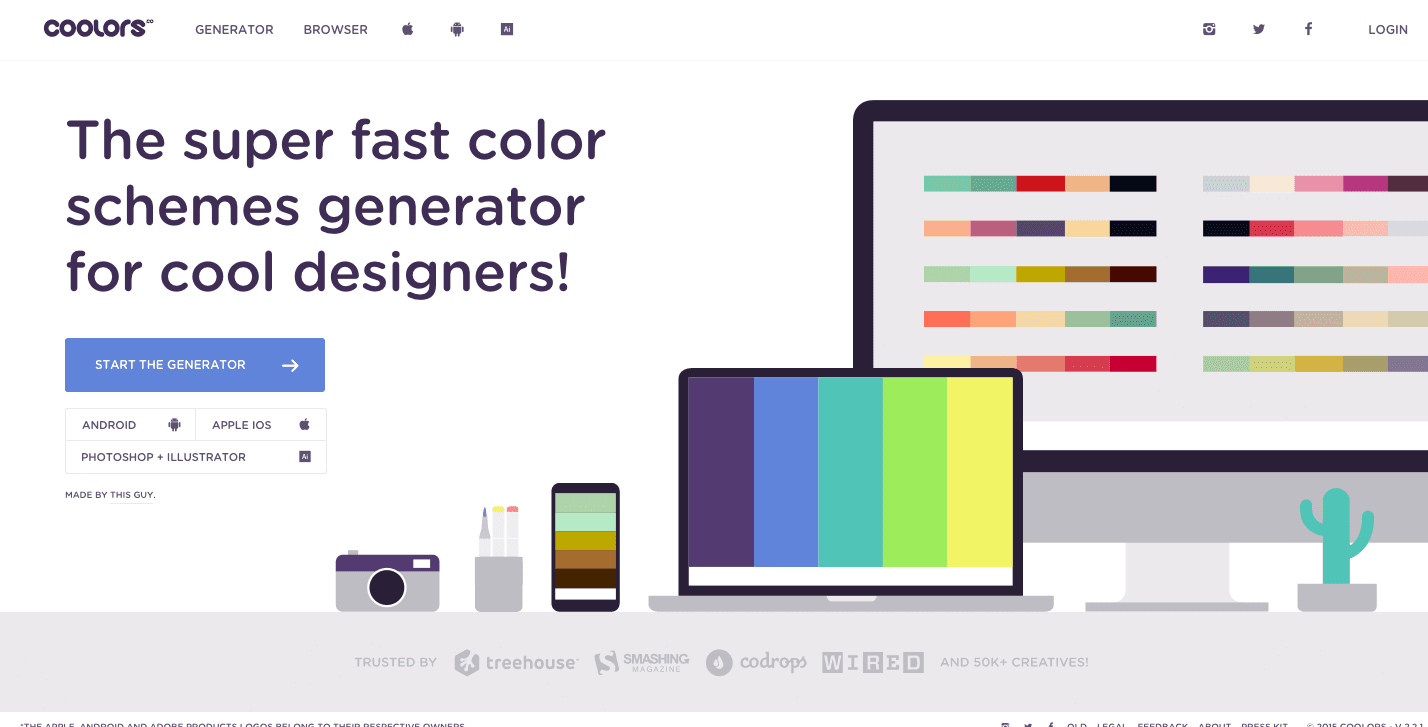 If you ask me: But what do you recommend the site to find all sorts of icon to download for free? The answer is Noun Project! It is one of the largest and varied collections of icons that can be downloaded for free in PNG and SVG formats. Really recommended.
Nudgespot is a web app that has been designed to support customer feedback, assistance and communications by providing multiple tools to engage, send messages (email, mobile and browser push), assign team members to specific customers, tag messages and more.
The first customer support web app to offer so many features and options through a free plan. Valuable alternative to the big names in this space for small and medium-sized teams interested in significantly improving customer support and in listening more to client and visitor needs.
Free version available.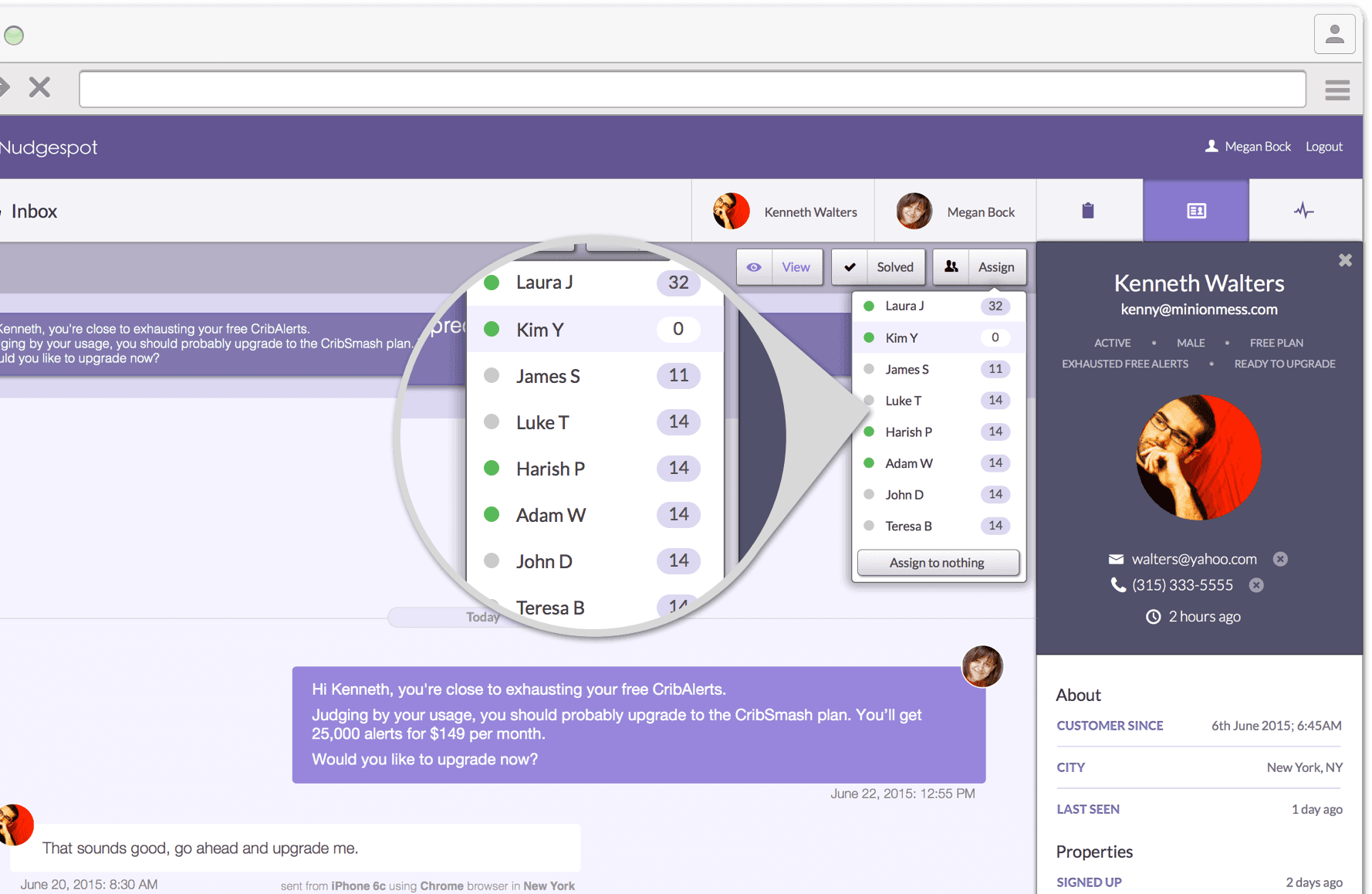 Attendize is an open-source server-based software that allows you to create, manage and sell tickets for any event online and off.
Key features:
Customizable Event Pages
Mobile & Tablet Friendly
Organiser Management
Embeddable Widgets
Attendee Management
Easy & Simple Checkout
Data Export
Event Statistics
Stripe Integration
Branded Everything
Simple Communication
User Management
Good self-hosted alternative to the likes of Eventbrite and similar services. Here you don't have the bells and whistles of those popular apps but you don't need to pay any commissions to run it and you can install this tool directly on your own server.
Link Demo Event: https://attendize.website/e/44/demo-event
100% Free.
Savvy is an online web service which allows you to offer your personal, private, one-to-one consulting video sessions by establishing your own prices and session length.  The service provides you with a custom URL and a landing page which you can customize with your own info (and a video if you want to).  It also lets you connect directly to your Google Calendar to list the days and times in which you want to make yourself available.
The sessions take place over a real-time video sessions that doesn't require the installation of any special software.
Reminders are sent automatically to you and your booked student before every session, and if a student cancels at the last minute, Savvy makes sure you get paid anyway.
Great solution for anyone needing to start offering private video consulting services or lessons via the Internet without needing to worry about website, registration, booking and payments.
Free to use.
Jumpshare is a software for Mac and PC that allows you to instantly send any file of any size to anyone as well as to record (with your voce comment) your actions on the screen (to report an error or a problem you are having). Jumpshare also integrates the ability to create and annotate screenshots with graphics and text, to manage, organize and present all of your uploaded files.
Excellent collaboration combo brings together many much needed utilities. Taking screenshots and annotating them, recording short screen movies to share issues you encounter, sending files of any size with other people online. In addition Jumpshare offers a great solution to manage, share, organize and present all your uploaded files and links. Recommended.
Free version available.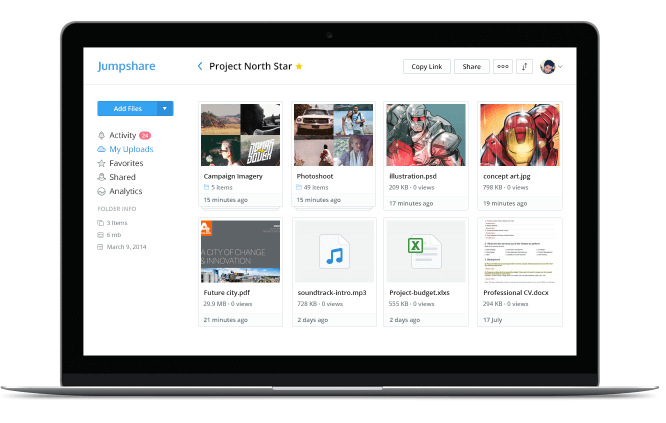 Newsbot has related news for Chrome extension. Install it, and whenever you're reading an interesting article just click on the icon to view the related articles from the best sources. Recommended.
Well, we are at the end of this our weekly appointment. I hope that this week you've found this reccolta, and as always I invite you to leave a comment to tell us what you think of this resource and the listed tools.
Have a nice weekend!