It's all about Europe this week as we embark on an Epic Journey to Berlin to meet, greet, eat and drink our way into the hearts and minds of all WordPress users. Our many offerings are being represented the whole week by the both of us and we'd love to meet you if you are attending. We are so looking forward to catching up with the Elementor guys and girls, Pootle Press, Vito from WP Feedback and David from Page Builder Framework – a theme that just works with every page builder out there, we'll also be talking about our own page builder cloud solution which launches just after WordCamp.
There are so many innovations, plugins, themes and general WordPress updates that we all need to keep up with. One of the best places to do this and keep in touch with developers and their dreams is a WordCamp – wherever you are in the world there is generally a WordCamp there for users to socialise, meet, greet and eat , have a moan – (Surely WordPress people don't do that right?) and keep up with the latest and greatest from hosting opportunities to productivity, to new ways to do things in WordPress that you just never knew you needed until it appears.
We have even got stickers – so watch out for us sticking them on everything we can from laptops, bags, and even on ya back!
WordCamp is generally where we hassle web hosts to give us more for less – because we need more if we are using a page builder – we just do – right? And its about time these hosts started to understand that. In Matt's Keynote we are looking forward to getting new info on the state of WordPress and connect with like minded people – we are even having our own meetup to celebrate page builders – the invites have gone out, the RSVP's are in and we are looking forward to kick starting our trip by meeting up with some of the best developers out there.
We are also going to get the scoop on a few other things but here's one for you now….
We developed Divi Cloud – it really is a game changer for Divi and users are loving it – what they love most is the ability to save layouts to the cloud – we also built a solution for Elementor which is flying too –  so, without further ado, my genius friend and colleague Sean and I have been working hard on getting the Page Builder Cloud launched – it is ready NOW! But…. We are at WordCamp and, as we are a bootstrapped company with limited resources – i.e. Physical availability – we have decided to delay the launch until we are good and ready and, well rested after WordCamp (have you ever been to the after partaaay!?)
Page Builder Cloud was an obvious answer to the portability that is now built in to all page builders – so we thought – why not do it for all page builders that we can and so we have 🙂 – We have no doubt there will be a large take up on this as its a no brainer. Sign up to The PBC launch email and get in on the founders offer of just $55.00 a year – (psst, there might even be an extra discount code when you sign up ;). I am so proud of Sean and his development skills – its no wonder he is our top selling vendor!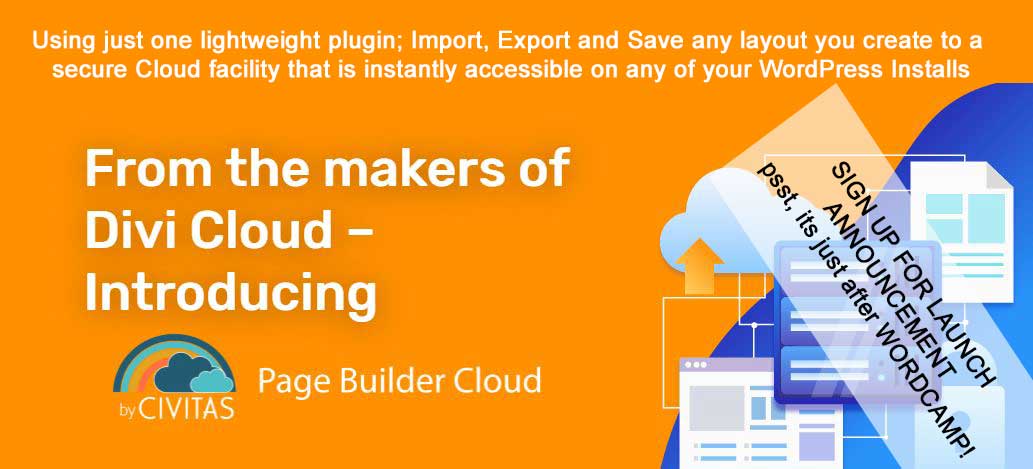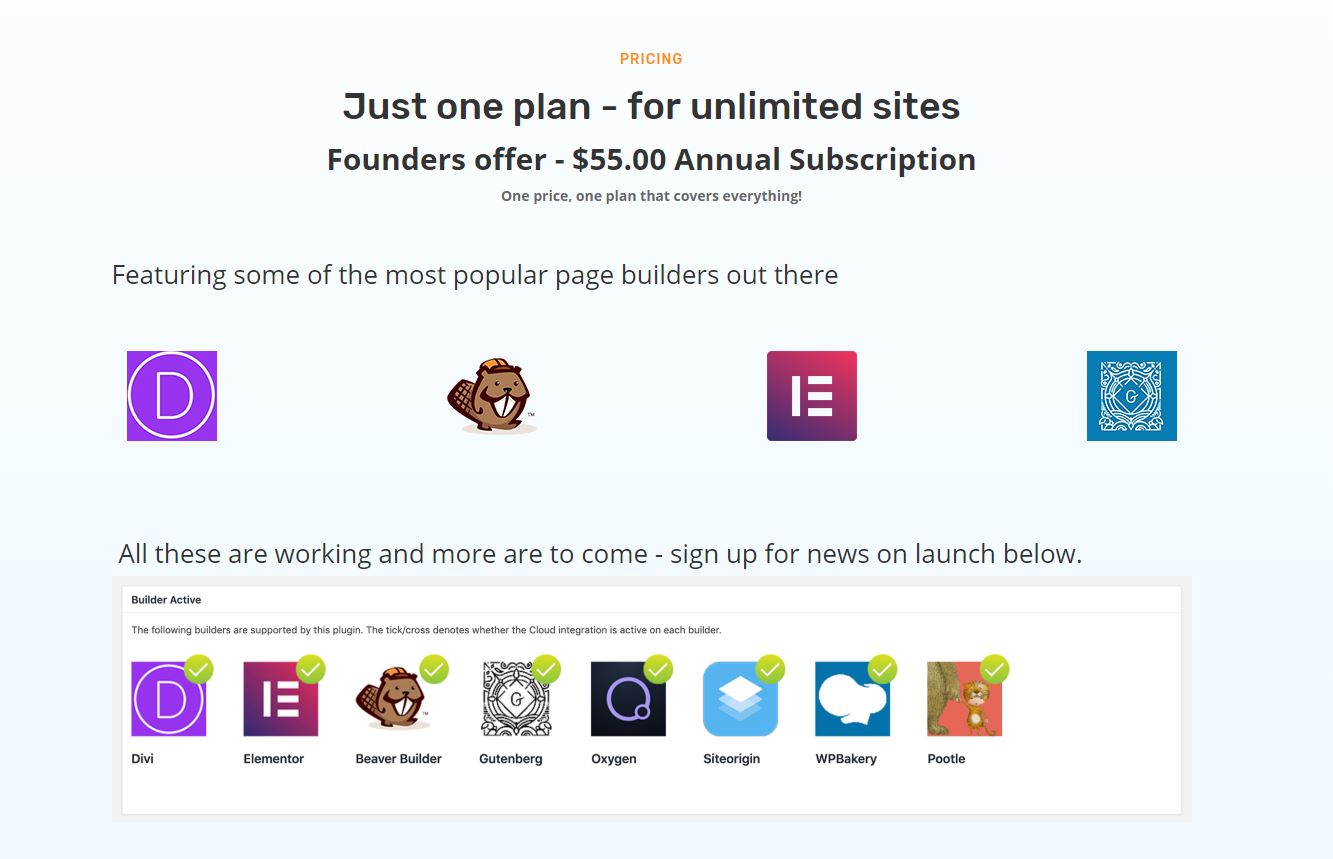 I cannot tell you how excited we are to launch next week!
Slightly bad news this month was that our home page was hidden from view for a lot of web users across the world which made our bounce rate go through the roof – after some serious investigation and a lot of hair pulling – it seems it was a hosting issue and it looks as though it is fixed – but, the message here is to keep an eye on your websites at all times and even with the best intentions – things can go wrong – if you have been having issues accessing our site or are still experiencing issues – please do let us know – our vendors depend on us to feed their families (or at least go out for a slap up meal occasionally) so we need to engage when the site is not working as it should – give feedback on our support channel if you are having any problems at all – we are here to help – not hinder.
That is it for now – bags are packed, passports are located and tickets are booked to go to WORDCAMP! – We really cannot wait! 🙂