Elegant Themes are now offering Divi Hosting via a few select vendors – we think this is a great idea and have been asking hosts to do this for a long, long time. Divi IS special, we know that as we use it and started off as a Divi Marketplace. However, not all hosts are equal. We have noticed varying pricing in the offerings on this plan and in the case of SiteGround, you can't see the prices until you login – they are the same, cheap offerings that they normally do so, be aware that it is an offer and after a year, your hosting plan will revert to their 'normal pricing which can prove to be an annoyance – However, in my view – loads of hosts do this for customer acquisition and hope that you stay so, its no bad thing.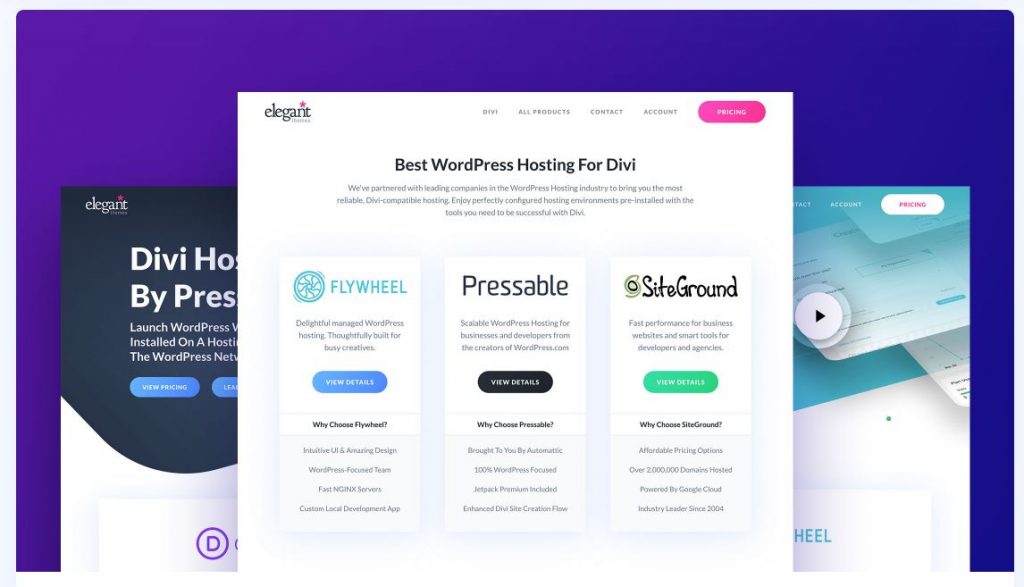 ​​Pressable and Flywheel are being pretty sensible in their offerings here and are indeed, at first glance, pricey. It is my view that they have their pricing just about right for Divi Users as Elegant Themes do tend to aim at Diyers and people that 'just want to get online' AND, that is not unreasonable.
It just goes to show that Elegant Themes have acknowledged Divi needs Premium hosting as it is so heavy. As a user from the beginning I have seen the code grow to massive proportions – So, Thank you to Nick Roach who at last has come to terms with the fact that Divi requires 'Specialist' Hosting. Something us Divi Developers have known for a good while.
If you don't want to use the specialist Divi Hosts for whatever reason, here's who I use on a regular basis.
Pagebuildercloud and layouts cloud are hosted on Kinsta. I have found Kinsta to be adaptable, easy to use, easy to migrate sites to and of course their claims of fast hosting have been found to be true – I am also going to be moving Sitefixer to Kinsta over the next few days as we have a need for speed that our Reseller hosting just cannot get to. Don't get me wrong, our reseller hosting is fast – but just not fast enough for me.
As Elegant Marketplace is now part of the InMotion Hosting family, we of course support them too – EMP is hosted on a very powerful Virtual Private Server. However, InMotion also offer shared hosting, managed WordPress hosting and, as the ultimate owners of BoldGrid page builder – understand the demands of users across a multitude of hosting requirements – including Divi, Elementor and many other Page builder solutions. Check them out – we loved them before we joined them and of course we love them more now.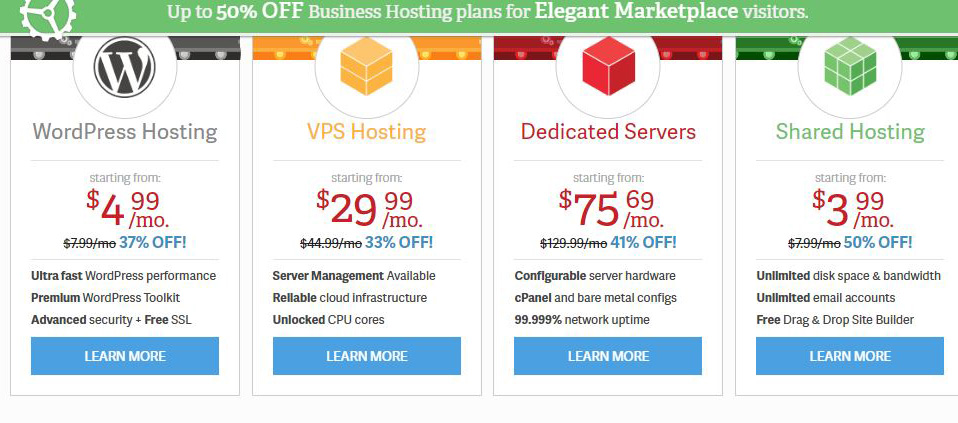 We also support Convesio who offer a fully managed Docker and Container service which is ideal for fast website delivery – and it also helps with ensuring that no matter how many users logon to your online event – the servers will react exactly as you want them to – Convesio is highly recommended for all websites including Divi and other page builders – their support is top notch and I use them on my online event offering as I just know that autoscaling is built in!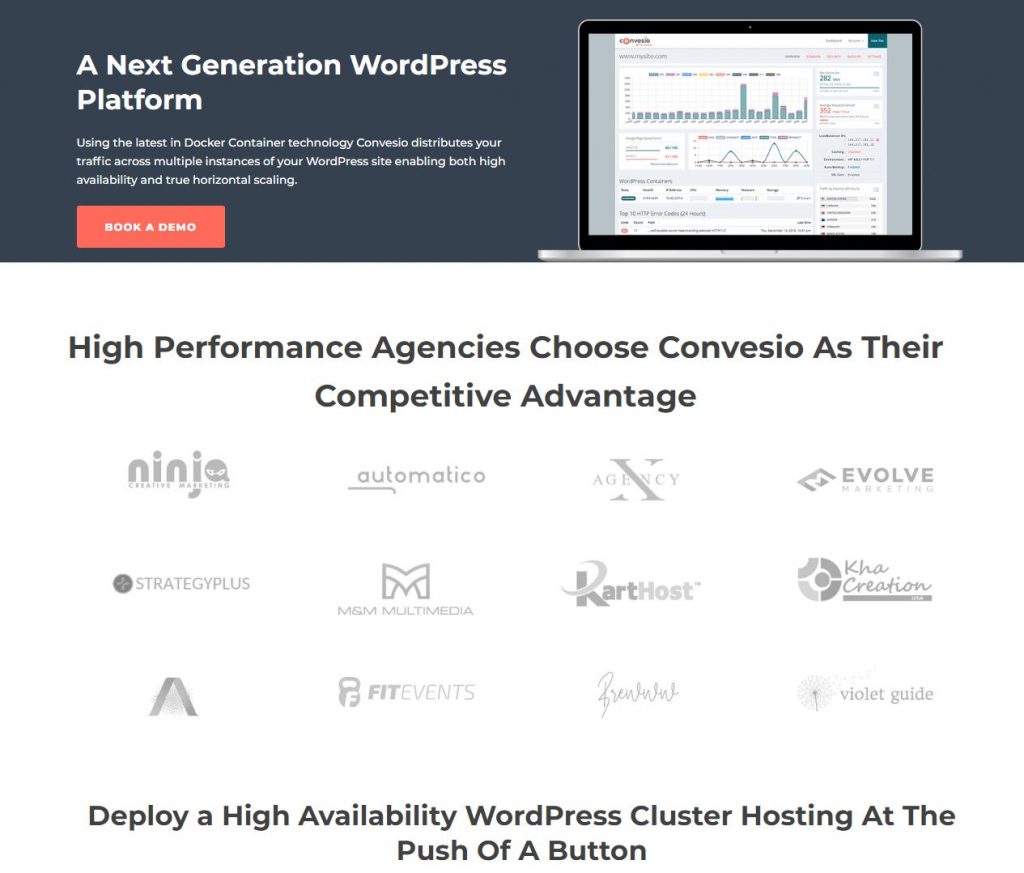 Another offering is WPENGINE – now, they own Flywheel and Genisis Framework so its pretty obvious to me that their managed web hosting will be similar. We use them because some of our clients use them and to be honest, both Flywheel and WPENGINE are not brilliant for developers that want to dig deep into their servers and have ultimate control – BUT, for people that don't want to worry about what the server is doing and just want a website that works – WPENGINE are a great choice. Truly managed hosting at first glance can be expensive – however, if you don't know one end of a web server from the next – these managed services are for you and what price is 'peace of mind'?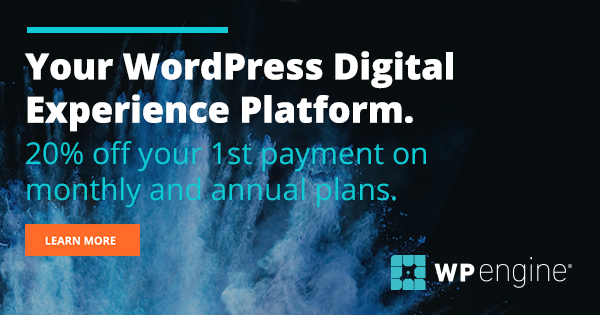 I use a multitude of web hosts – some through choice and others, well, let me say, Clients ask us to look after their site on some hosts we would prefer not to use. What this does afford us though is a fantastic insight into the hosting world and an understanding why Sites like Wix, Shopify and the AI type site builders are becoming more and more popular. HOSTING CAN BE A NIGHTMARE!
As an Agency owner I tend to shop around like anyone else and truly believe in the vast choice that is out there. Believe it or not – When EMP joined InMotion, I had a choice to not host with them – truly. It is all part of my philosophy that we all have a choice – Choosing a host can be difficult – If you are a serious developer – its even more difficult as we like to know we can manage our sites cost effectively but not so cost effectively that they collapse on an increase in traffic.
There are facilitators out there like Convesio, Cloudways, Gridpane and Run Cloud – these to me, are developer centric and all give access to a multitude of cloud providers – WPENGINE, FLYWHEEL and SiteGround for instance run on Google Cloud. Lets be honest, most hosts are going that way or to AWS as its more cost effective, bullet proof servers but, what if Google or AWS goes down – it has happened before and your site is basically out of your control as these hosts rely on Google to be up and running at all times.

As for the latest Elegant Themes offer featuring Pressable is a no brainer, these are the guys behind WordPress – as they say in their about us page

Pressable rebranded in 2013 and began working more closely with developers, agencies, and ecommerce site owners.
After an acquisition by Automattic, the architecture behind Pressable was rebuilt from the ground up, resulting in industry accolades for speed, reliability, and of course, service.

Now, a once small South Texas tech company has become a worldwide hosting platform that serves startups and Fortune 1000 companies alike. But one thing hasn't changed from our humble roots: our goal to provide world-class managed WordPress hosting backed by award-winning customer support.
With this type of tie up between a major Page Builder – what does the future hold? – an acquisition maybe – who knows, I certainly don't but, at least with offering premium hosting opportunities, Nick Roach is at last acknowledging that if you want the power of Divi – you had better get premium, managed hosting that knows Divi inside and out.