A few days ago,I get an email from my friend, Francesco, he is a web designer, and writes me: "Fabio, I have to create 10 style guide for some projects, but the problem is that I have only one day to complete them, and I do not know if I can. Do you know anyone who can help me? ".
Shortly after I suggested using Brand.ai, a tool that allows you to create excellent style guide in a few easy steps. The result? The next day Francesco send me an email and I wrote: "One of these days, I have to make a statue, have saved me! I have completed my work in a couple of hours. I owe you one beer! ;)"
That is why, about three months ago, I wanted to create Resources Friday, sharing of resources and tools that can make your life easier! Are you ready to discover the resources of the week? Let's start now!
Index:
1) Plugin WordPress
2) Tool Web Design
3) Tool Web Marketing
4) Miscellaneous
Widget option
Widget option is plugin that adds some additional control for managing your website's widget. This great plugin allows you to hide or display the widget on specified pages, devices and / or assign custom alignment.
Also available in the premium version for an even deeper customization:
Set custom column display for each widgets;
Show or Hide widgets for each user roles. Control Which user roles can view each widget or assign different widget for each roles.;
Show or Hide widgets for specific day;
Show or Hide widgets for date range;
Show or Hide widgets for specific days on the given date range.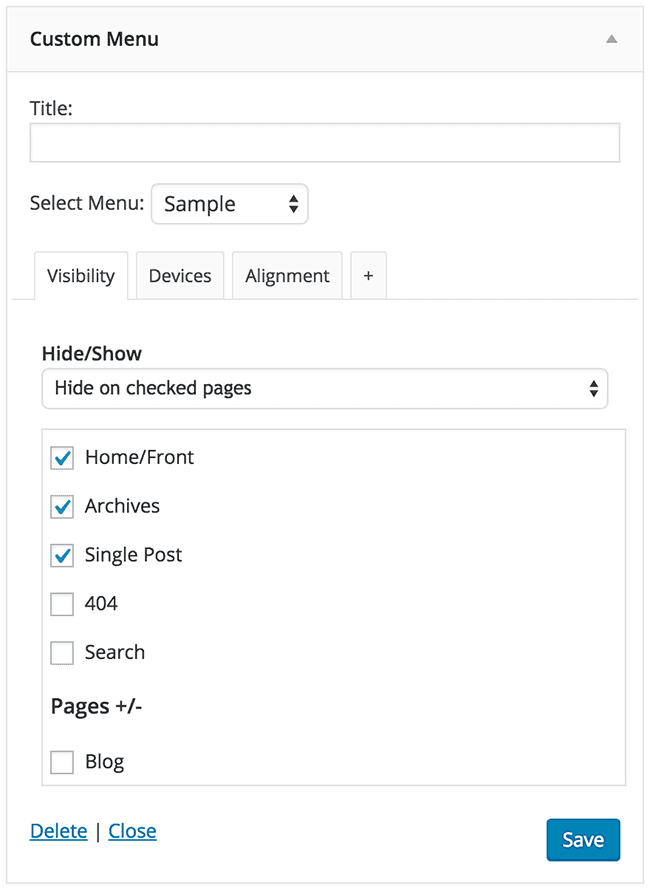 10to8 Online Appointment Booking
10to8 Online Appointment Booking is the plugin that allows you to integrate the services of the tool 10to8 in your website. To learn more you should read the description of the tool that you find below.
SearchIQ
SearchIQ It 'just released a new plugin in the WordPress repository and improves the internal search for a website. There are other similar plugins, but SearchIQ it has some very interesting features like a dashboard where you can discover the volume and the type of search performed by your users within the website, data that could be very useful for your marketing strategies. In addition, its search engine is very powerful and fast, with a nice GUI and also is also very simple to set up.
Brand.ai
Brand.ai is a web app which allows you to create a professional hosted style guide for a brand so that it is accessible by all people involved in using those elements for their communication work.
In addition integrate the style guide with your favorite team collaboration, productivity and web design tools such as Sketch, Slack and soon Adobe tools, PowerPoint and WordPress.
Here's an example of a style guide: https://brand.ai/styleguide/acme-demo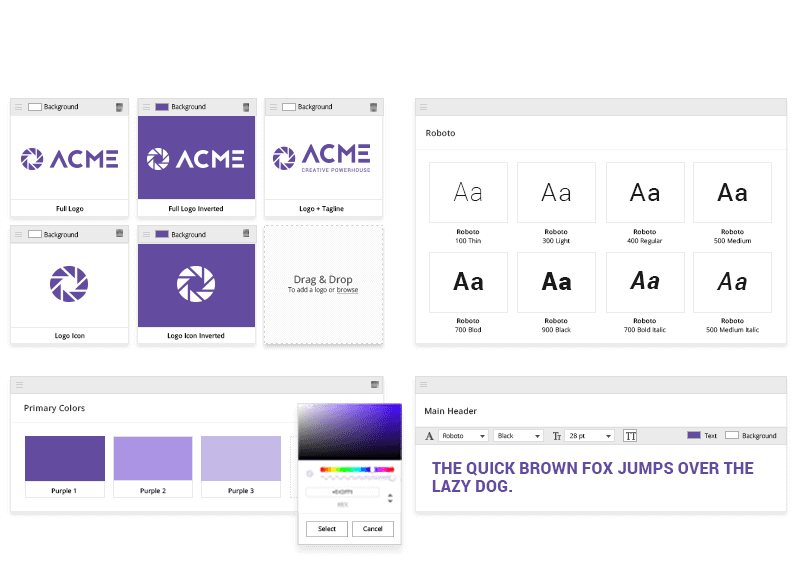 LOLcolors
Last week I presented ColorHunt you, a curated collection of color palettes to find the right inspiration, but today I present LOLColors, other curated collection of very beautiful colors. I confess that I love the logo, fantastic! 😀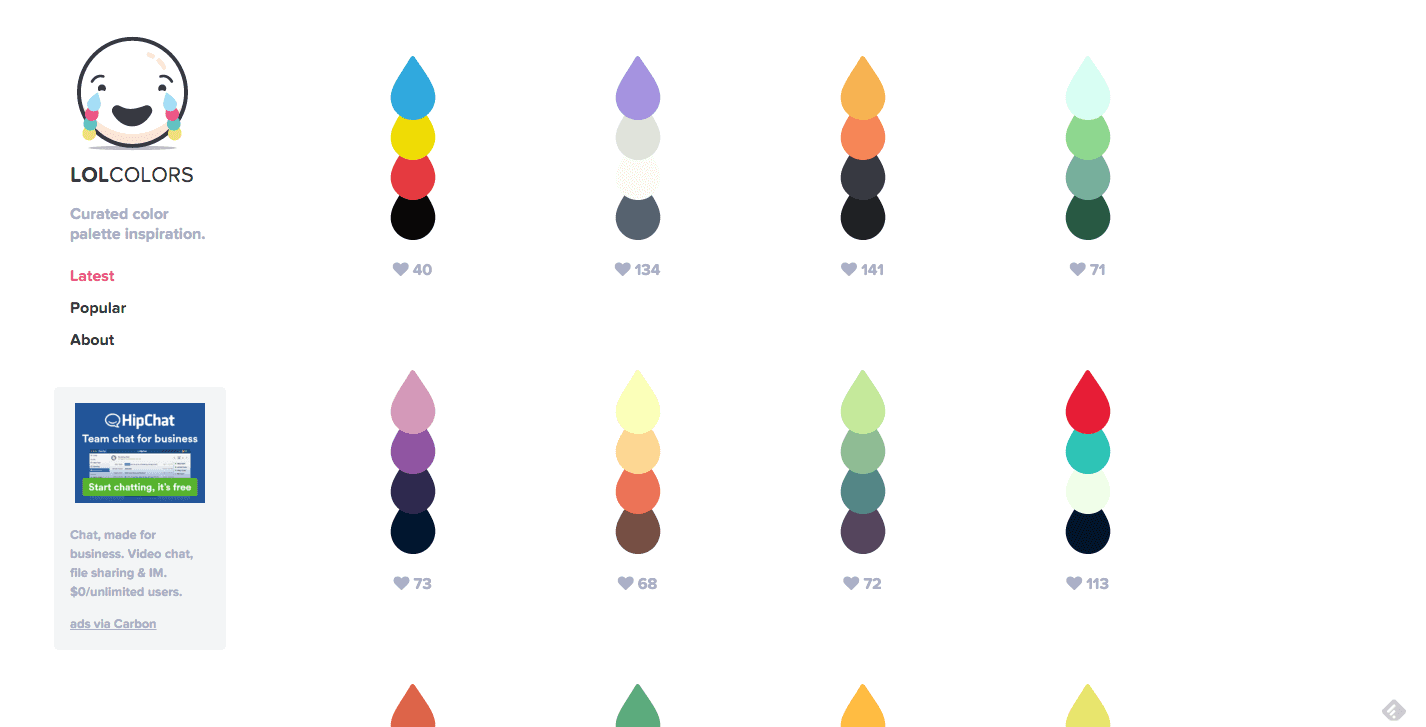 Resizer
This week it was announced a new free tool produced by Google, Resizer. This tool, like others of its type, allows you to test the responsive design of a website, but what struck me Resizer is the accuracy of the results and especially the possibility to choose between different Breakpoint, a feature that will make happy every developer. 🙂
10to8
10to8 is a tool that I loved immediately. Lets you manage all of your appointments with reminders via SMS, email, and online reservations.
You can better manage each activity:
Immediate online reservations;
Your clients can book free slots of your agenda, for an automatic organization of the meeting;
Embeds the calendar on your site;
Receive payments and other data relevant to your business;
Integrated chat;
You can make appointments directly from Facebook;
You can engage your existing customers and potential ones automatically adding your contacts to your email marketing services;
And much, much more. Really a great tool.
Also available Mobile App.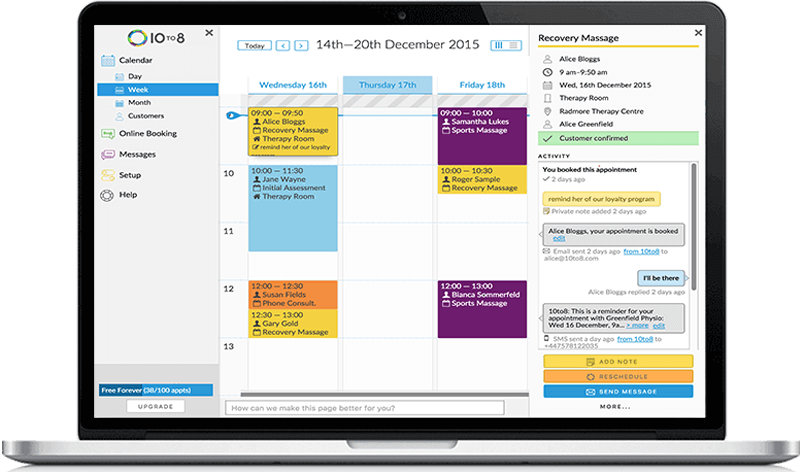 Jimmy
Jimmy is the tool that allows you to customize, automate and share within seconds the report Adwords, Analytics and Bing with your customers and save time for more important tasks.
Jimmy lets you add all of your customers in its reporting system and to create unique and customized reports for each of them. You can create and share reports on a daily, weekly, monthly quarterly or annually so quick and easy. A useful tool if you manage for your clients Adwords campaigns or SEO projects.
Features:
Automatic reports;
Analyze and customize;
Download or share.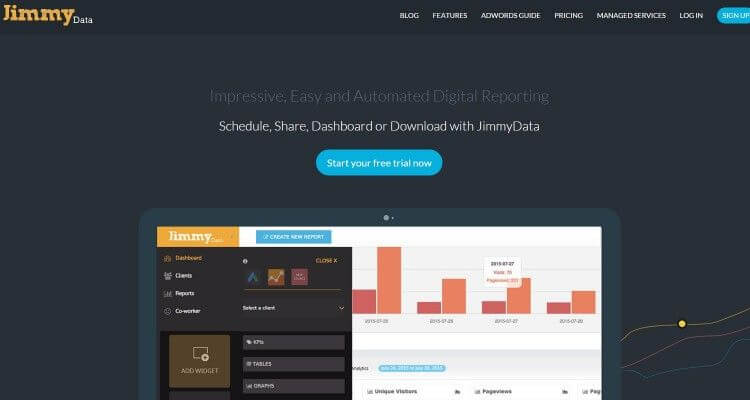 Linkody
Linkody is a web app which monitors and instantly alerts you via email for any newly gained or lost inbound link to your and/or to your selected competitor sites.
Useful SEO link building tool as it allows to see what your key competitors inbound links are coming from and informs when important links from other sites disappear.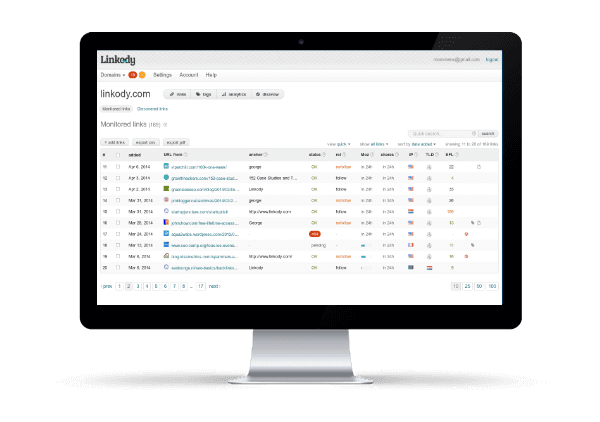 Filmstro
Filmstro is a downloadable software (Mac and soon Windows as well) that allows to compose music soundtracks without being a musician by providing a library of basic music themes and styles and throwing on top of them the ability to precisely modify and adapt these to your specific video needs. Control such key elements such as momentum, depth and power in sync with your video.
It is the first tool that lets you create beautiful scores without any technical experience, I myself am very impressed and if you're a filmmaker or videomaker you should not miss this amazing tool!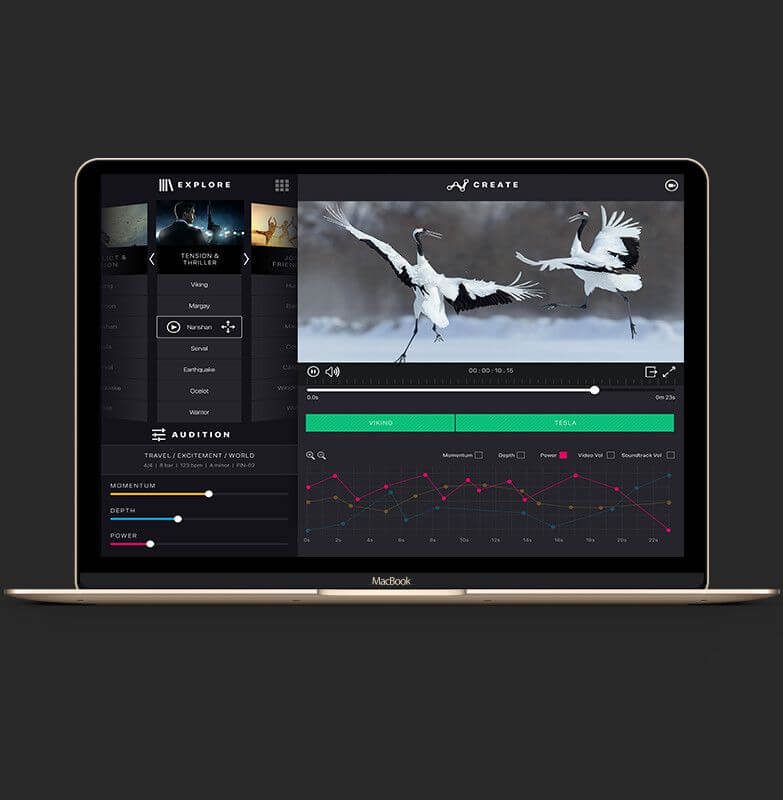 Free template for Landing, and Sales Funnel Page
This week, the Divi User Group I shared a template that you can download free, that allows you to create easily and quickly a perfect sales page. If you have not already done so, do not worry. In the next hours will be available in the EMP store, in the meantime you can view the Live Demo.
Note: in the .zip package I also inserted a Template-Blank and Header.php file that allows you to use the template for the theme Extra.
This was the last resort of the week,, but before concluding I want to thank all those who have shown their appreciation for Resources Friday, I'm really happy to read your comments. But now I turn to you: if you want to suggest tools to add to this list or you have some ideas to improve it, you can write your suggestions in the comments.
But now I turn to you!
If you want to suggest tools to add to this list or you have some ideas to improve it, you can write your suggestions in the comments.
Have a nice weekend! 🙂
[et_pb_shop admin_label="Shop" type="product_category" include_categories="blog,courses,divi-child-themes,extra,layouts,services" columns_number="1″ orderby="popularity" /]