As a business owner and coach – I have had the pleasure to work with some outstanding people – here's just one person that I have learned from whilst being engaged as her business coach – let me tell you, it is an easy task when you are as ambitious, focused and determined as Rosie Robinson – here's her story.
Rosie's life has always followed an entrepreneurial path.
Fresh out of Art school with a degree in Fine Art Sculpture from Central St Martins Rosie's past ventures have always had a creative edge to them. From selling handmade jewelry, developing a customised denim clothing line, a fun spell in Bangkok shipping stock to sell on ebay, a more prolonged period of selling vintage clothing followed before Rosie set to re working Mid Century furniture. All of these ventures have one thing in common; they needed a website. When a promise from a friend to help make her first website never materialized Rosie was not deterred. Armed with a large book on Dreamweaver and another on CSS she got stuck right in and never looked back.
When the recession hit in 2008 Rosie sadly had to close her Vintage clothing and furniture shop. Her partner ran a dog walking business and at a loose end she decided to help out for a while to keep busy.
Twelve years later, together they had built one of the most successful dog walking businesses in SW London and also co owned a separate company training up other dog walkers and supplying them with clients. All enquiries for their own business and up to eight other walkers at a time came via the websites which Rosie built, which is a huge achievement!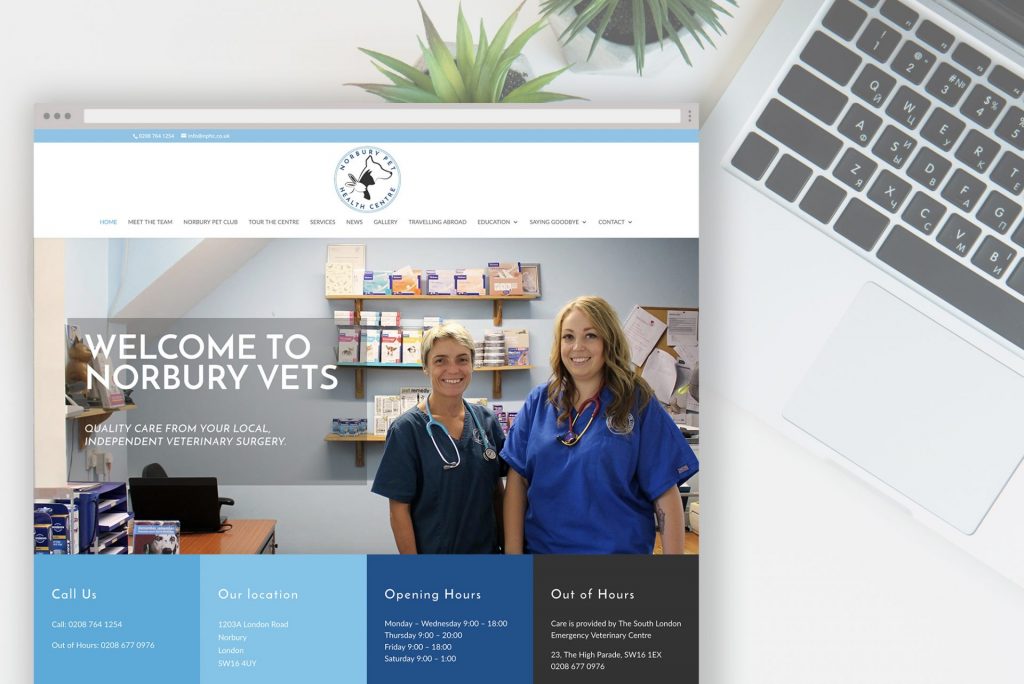 Honing her SEO, Google My Business and local business skills caught the eye of other pet businesses in the area who unsurprisingly started asking Rosie to build them a website. For a few years Rosie was a full time professional dog walker and a part time website designer.
During this time she slowly gained experience and visibility, whilst also spending her evenings and weekends researching tech, software, best practice and planning the launch of her own website for WUF design.
Rosie notes a pivotal moment was reading a blog post about Care Plans which she describes as her 'lightbulb moment'.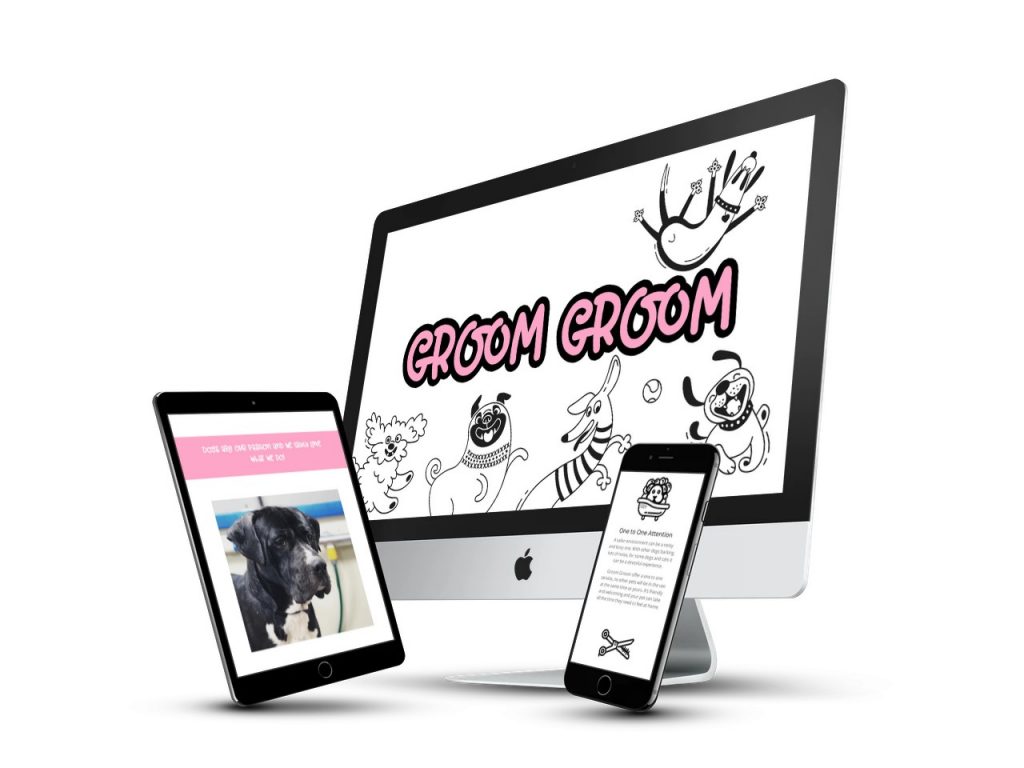 She says 'The great thing about dog walking is that you are self employed but your income is relatively steady as you are walking the same clients on a regular basis. My main concern about making the move to full time website design was that it wasn't a guaranteed monthly income and I had read a lot about people suffering from the feast or famine cycle'
Having read the blog post about care plans, Rosie realised that this was the solution she had been looking for and it made even more sense for her 'non techy' clients. Right from the get go everybody was offered a care plan and it turns out it really was a no brainer since Rosie has achieved a 100% sign up rate for this great service.
Moving from London to Sussex in September 2018 was the opportunity she had been looking for to make the move from part time to full time. Rosie says 'I spent the year before we moved putting everything into place. I started building my presence on social media, offering free discovery calls and working out my packages.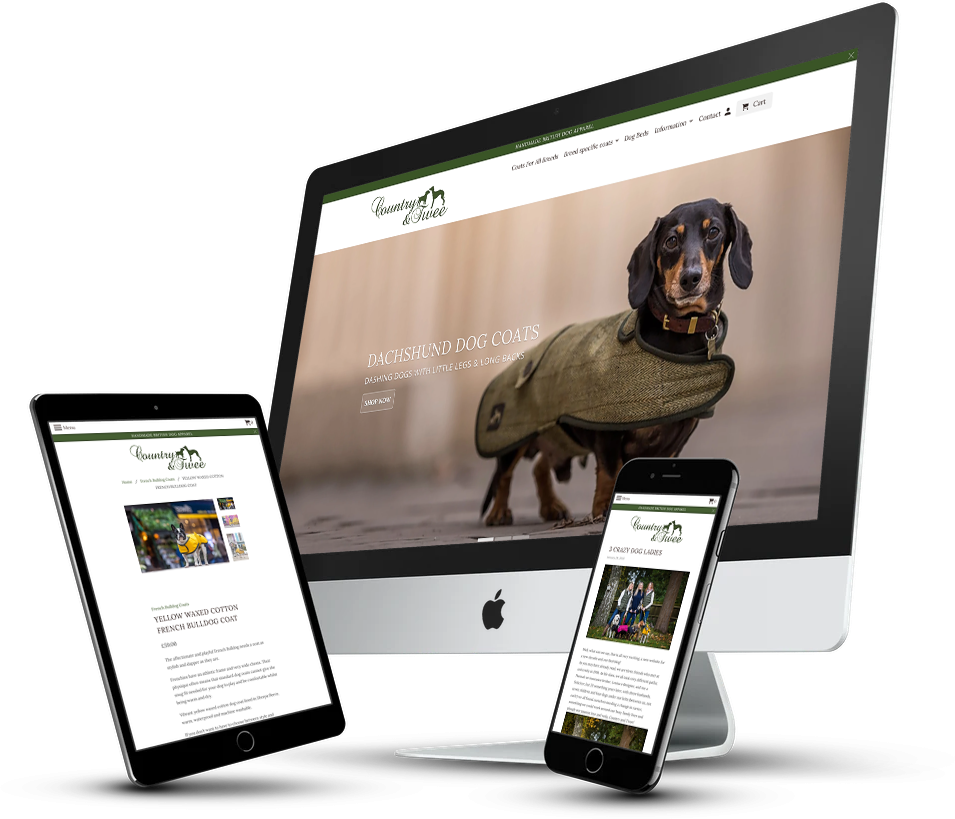 Three months before the move I did a big push and was delighted to be super busy right from the start. With the time to finally start marketing myself properly things just snowballed and in February 2019 I was booked to re build and refresh the UK's most respected dog trainer's association website.'
The majority of Rosie's clients come to her through referrals or via a network of other pet professional service providers and I asked her to expand on how this had developed.
'After gaining some confidence I started reaching out to other pet professional services to see if we could work together. Not only did I co manage a large dog walkers group on Facebook but I was lucky enough to be asked to admin a large group of pet business owners as well; I started making myself very useful and helping people a lot! I stepped out of my comfort zone and did some Facebook lives which was initially terrifying! I made sure I was generous with my time and help and slowly but surely I became the go to person for anything to do with pet business websites or SEO. I've always enjoyed helping people as much as I can, it's from the heart so it's totally genuine and I think that's what works so well for me.
With Rosie's clear niche I asked her whether this had been a help or a hindrance.
'I read a lot about niching, the theory behind it and how it worked in terms of gaining a reputation and becoming an authority. I didn't choose my niche per se, it just happened naturally for me due to the businesses I was running. For me it's been absolutely fascinating seeing how it works, sure you have a smaller audience that you market to but that actually makes it easier.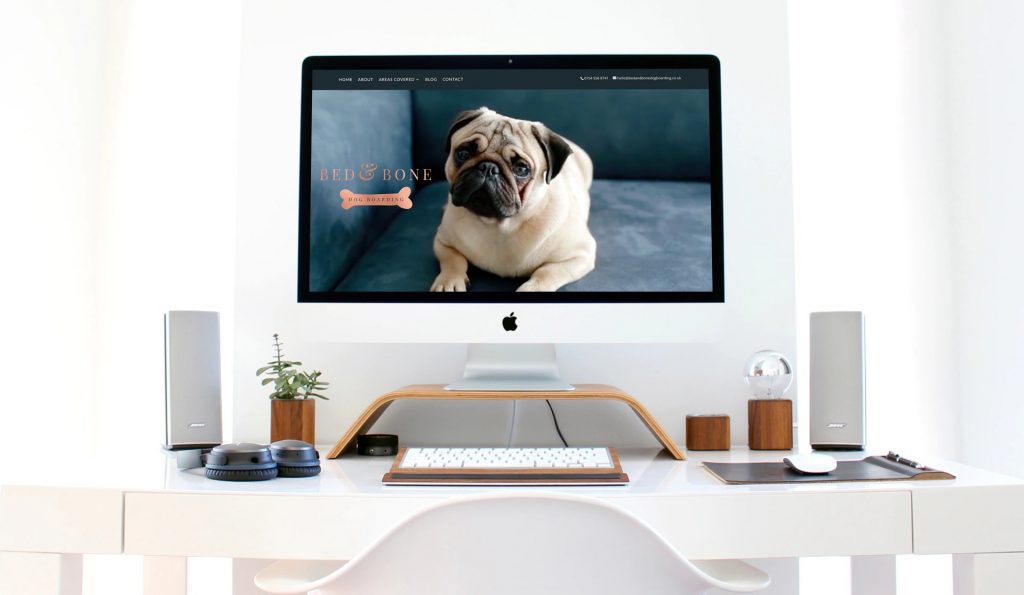 Also, I have found my personal experience in the sector really enables me to truly understand my clients businesses and how best to market them to their clients and customers. I can fully relate to my clients – I have been there, done that and literally worn the wellies! Clients on my care plan often ring me for general business chat and advice as well as the techy stuff. One of my dog walker website clients for example is about to rent some land and phoned up to chat through land, leases and landlords. My wealth of experience from my previous life in different sectors comes in handy too!
The pet industry has boomed in the last ten years, the competition for my clients is huge and that's where I really come into my own. I help them understand themselves and their business through informal, friendly conversation. We work together to create a brand that showcases what they do and why they do it. Dog trainers for example all offer roughly the same services, I help my clients set themselves apart in terms of branding, copy, finding their USP or helping them niche to a specific service.
I don't just create a website for my clients, there's a lot of business chat that goes on so they come away with a solid foundation of who they are and who their ideal customer is that they can then use to propel themselves forwards across all of their social media and marketing.
The pet industry still has a lot of room to grow and I really enjoy working with these clients, the ones that recognise the business opportunities available and want to go for it. I'm currently working with a lady that has built a fantastic dog walking franchise company and one that's launching a huge brand in the USA that will encompass a doggy daycare ranch, food range, clothing and adventure trek service. She's an absolute go getter and I just know that she's going to be hugely successful. Being there to help support her in that journey is what makes my heart sing. I guess my love of setting up my own companies extends to helping others do the same, it definitely gives me the warm and fuzzies to see others fly. '
I asked Rosie what else had helped the growth of WUF design.
'The first would be belonging to a few key groups on Facebook. I've found that being part of several communities has helped me stay up to date and learn about new software, technologies and also the day to day support and general chat from fellow web designers is priceless. I'm really excited to be attending a conference run by one group in May and meeting all the other group members in real life for the first time.
The second would be the realisation that I wanted a personal business coach. I looked around for a while at various coaching groups and programmes but knew that they weren't for me. It had to be one to one so that I could really focus and drive the business forward. I already knew you from the Divi Facebook groups, so when you wrote a post about coaching people that was it, my gut feeling was this is the person for me. So I reached out to you in May 2019 and have never looked back! The support and advice have been absolutely invauable and I know that I wouldn't be where I am today personally, or business wise without you.
I would definitely advise anyone sitting on the fence about coaching whether it's one to one or group to go for it. No matter what stage we are at in our businesses investing in ourselves is so important.'
So, what does Rosie plan for the future?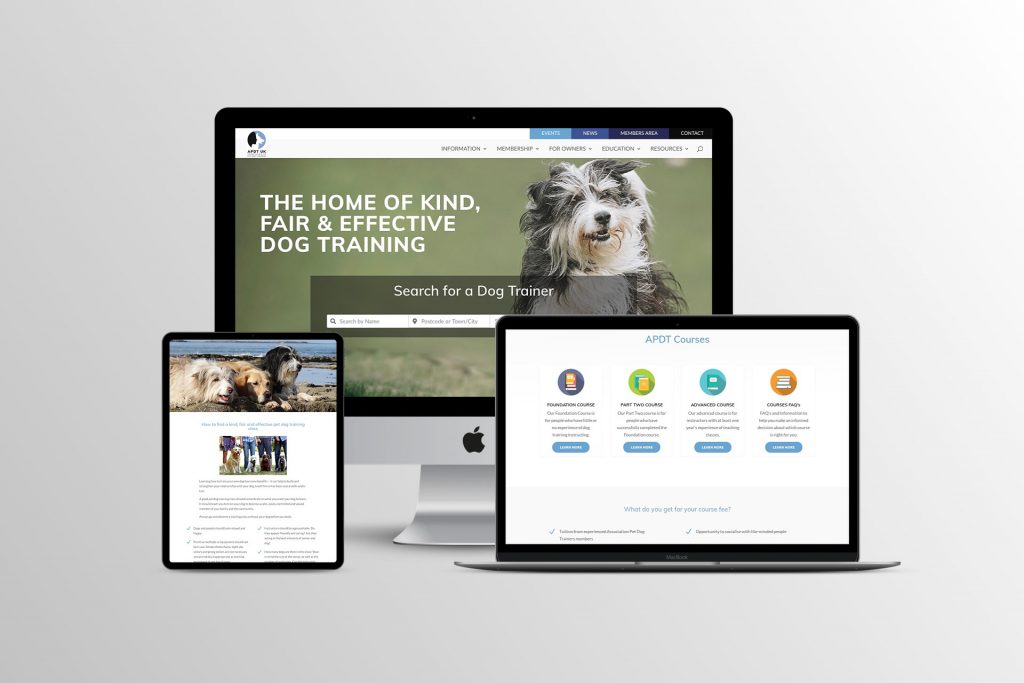 'I'm a big fan of goal setting in my personal and business life, I like to have things to work towards and as a consequence I've always got a few side projects on the go.. I'm a firm believer in trying things, I always say to clients "unless you try you can never know".
I have recently started using the Shopify platform which my clients and I are absolutely loving so I would definitely like to grow that.
Marketing wise I have just set up a Youtube channel, my audience responds really well to my help videos on Facebook so I'm going to expand on that and hope to further my reach. I also plan to get out and about to visit pet trade shows, dog events and also tech conferences for my own personal development and enjoyment.
I love my clients, I love the ongoing relationships I have with them, seeing their businesses grow and being able to play a part in that brings an absolute joy. I wake up with a big smile on my face every morning. I feel really lucky that I've been able to bring the three things that I love most together; dogs, business and website design!"