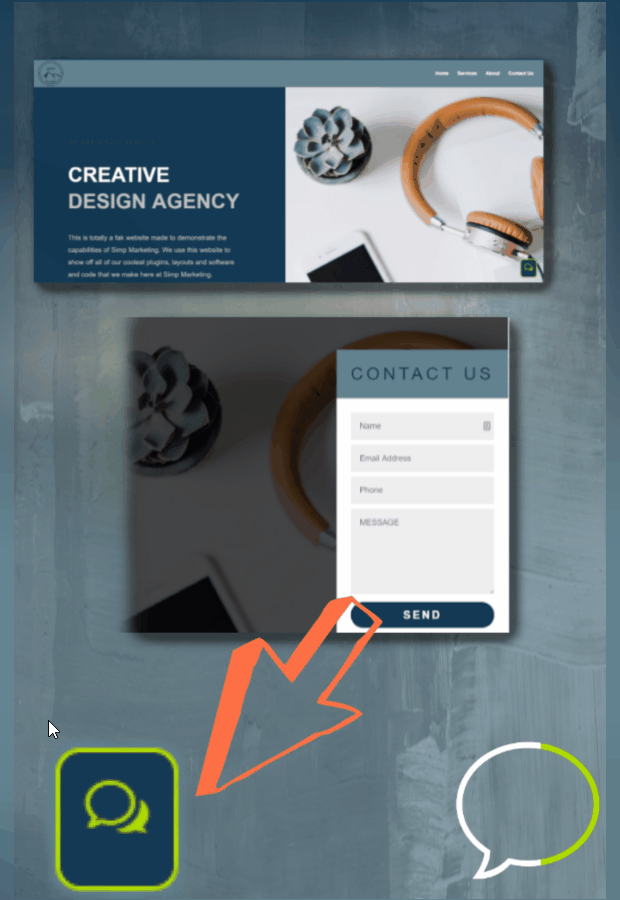 What is the Divi Pop-Up Contact Form Layout?
This layout is a simple Divi layout that allows you to use the Divi Contact Form Section in a pop-up on your site. This allows users to see a small icon in the bottom right-hand corner of your site and click that icon and a contact form pops up. You have complete control of the design and look with a few simple changes to the layout.
Features
Divi Pop-Up Contact Form is a Divi theme layout. Divi Layouts are premade page builder templates that you can use to jumpstart your design. Our one of a kind pop-up layout helps you create a unique, easy and simple way for your website visitors to contact you, fill out a form or however you want to use it.
How To Install & Use
Purchase the layout
Remove the layout (JSON File) from the file
Import the Layout into your Divi library
Add the section to the given page
Customize the Layout
Add the email you want the information sent to
Watch your form submissions come in
Find out more details on how to exactly customize the layout for your site: https://www.simpmarketing.com/divi-pop-up-contact-form-layout-em/
---
Checkout the documentation first and if you still need help open a support ticket.
View Docs
Please scroll down for the support form
This theme, layout or plugin is comprised of two parts.
1. The PHP code and integrated HTML are licensed under the General Public
License (GPL). You will find a copy of the GPL in the same directory as this
license file.
2. All other parts, including but not limited to the CSS code, images and design are
copyrighted by the vendor concerned and are NOT licensed under GPL.
This license allows the item to be used in projects for either personal or commercial use by you or on behalf of a client. The item cannot be offered for resale either on its own, in part, or as part of a larger project including that being part of a hosting offer. Distribution of source files is not permitted.
*Support is provided by vendors directly.
Please login to access the support form. you can do so here