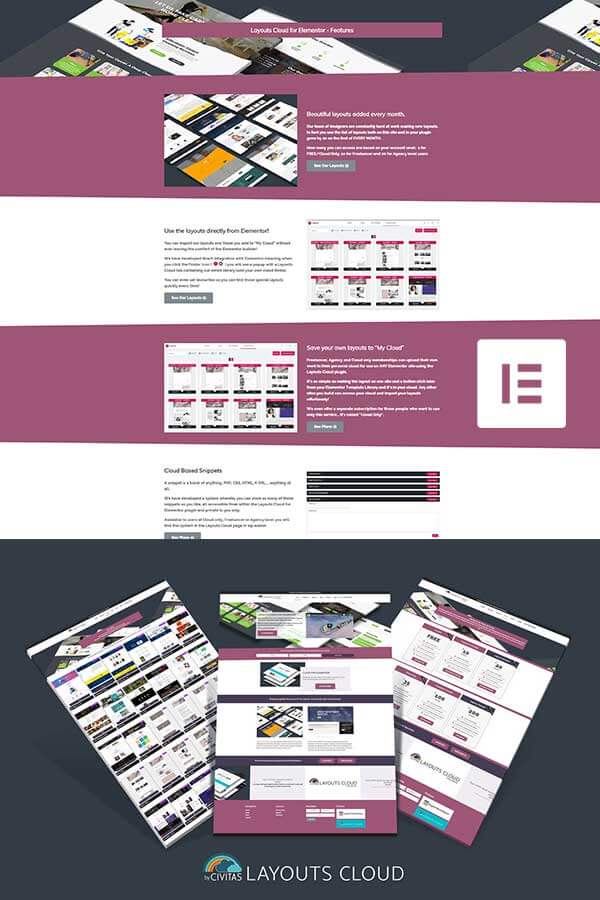 From the makers of Divi Cloud, Layouts Cloud for Elementor brings the power of our Cloud-based layouts right to your site(s).
With new layouts added every month and the ability to store your own layouts to your personal cloud this really is a no brainer!
Prices starting from FREE!
Imagine, loading a professionally designed template and getting started on your client work immediately and being able to save that layout to your own cloud facility and access whenever you like from any website build you are doing!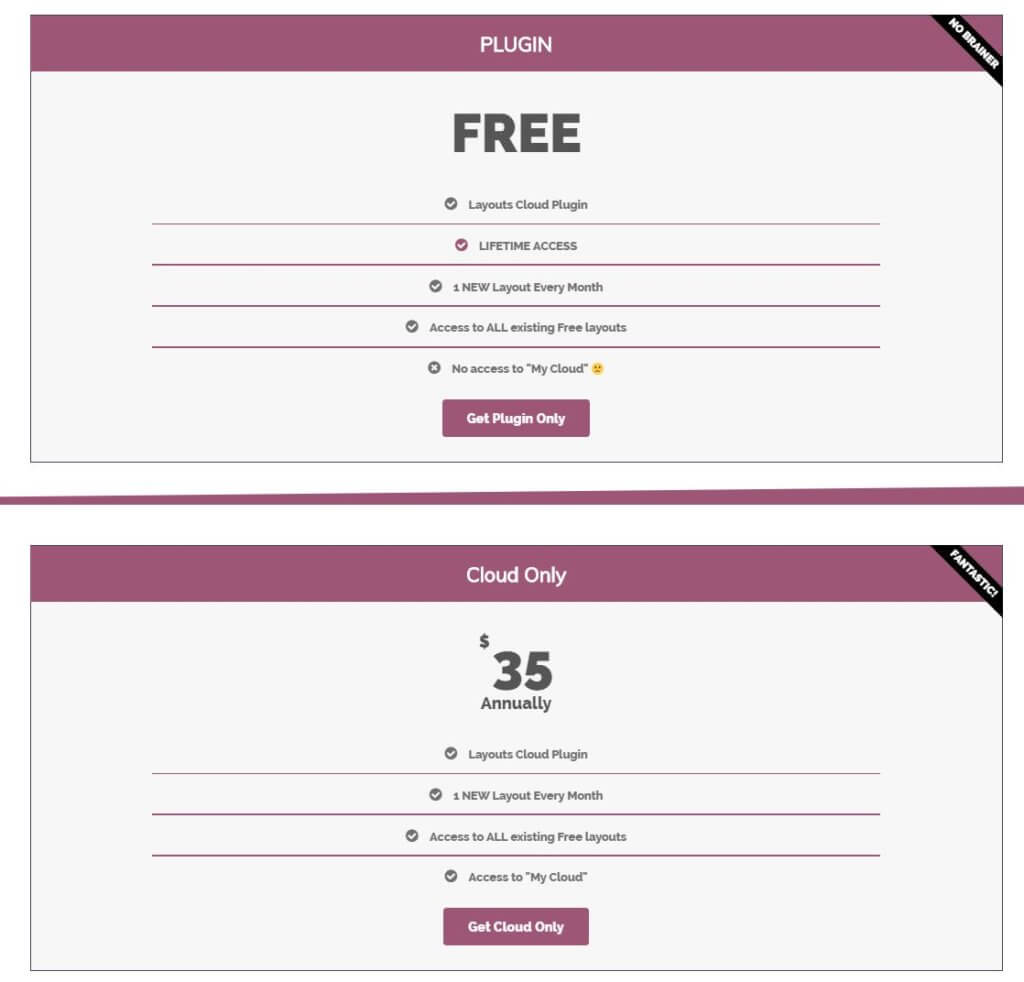 ---