DIVI FIXr (Site Fixer)
$50.00 - $50.00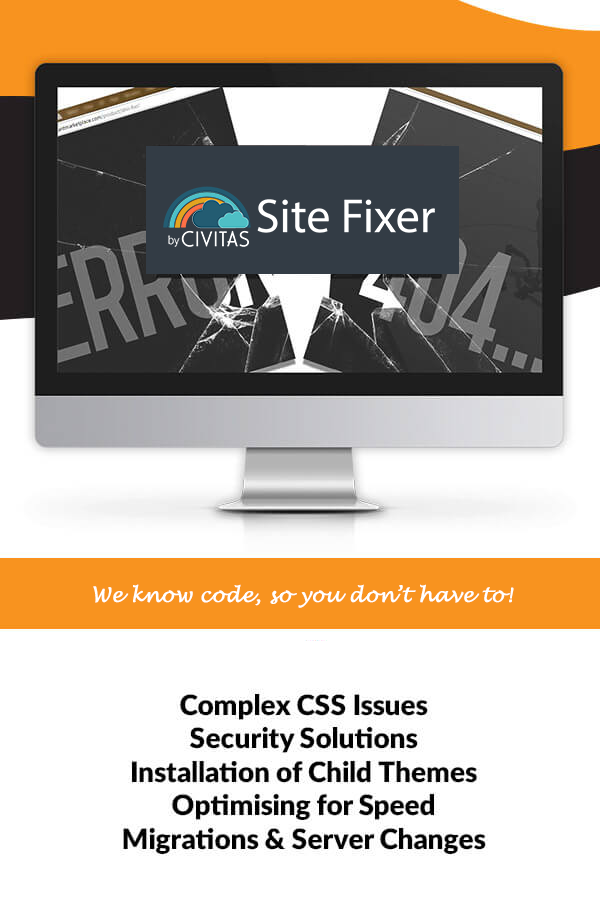 Have you got some issues that are not being fixed through the various help channels.
If you prefer to try and fix things yourself that are common issues in divi  and WordPress like a never ending spinning wheel, Divi Builder not loading after transferring sites or anything else similar, read this first 
No need to pay up front. Simply click the button above to find a site fixer in your time zone via our form
If the FIXER determines that they are going to need to do a site investigation before they can quote you a price, you will be charged a site investigation fee. That fee will then be applied to the total cost of your Fixer quote.
Do you need that little bit of extra help?
Here's how we can help
Installation of a child theme from any of our vendors
CSS
Image Sizing
Compression
Security
Hosting
Duplicating your site and moving the hosting
Mentoring
Education
The Fixer assigned to your project will quote before they perform any work. Usually fixes are straightforward, however it is sometimes the case that a site investigation is required before the fix can be quoted on. If we have to perform a site investigation up front, we reserve the right to ask you to pay a site investigation fee of 1 Fixer unit (£25.00) to determine the full extent of the fix.
Some services may attract a monthly fee from us for mentoring and training too. Or you may decide to enter into a monthly maintenance plan that we can quote you for as well.
---
You will be quoted a price and be expected to pay for our services in advance,. If we feel that we cannot help you in your given situation. A full, no questions asked refund will be given.
*Support is provided by vendors directly.
Please login to access the support form. you can do so here