Divi Disable Premade Layouts
Free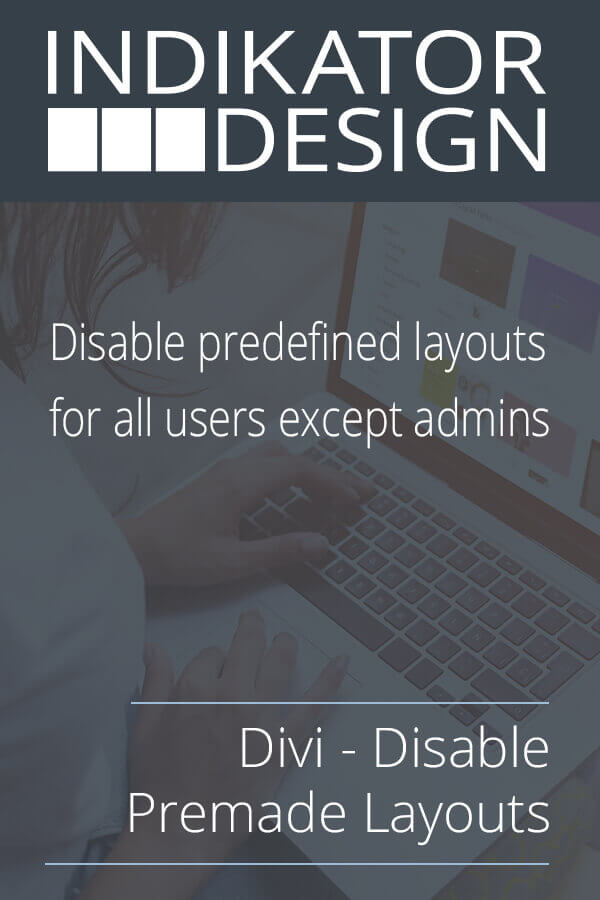 **********Fully Compatible with all Builders**********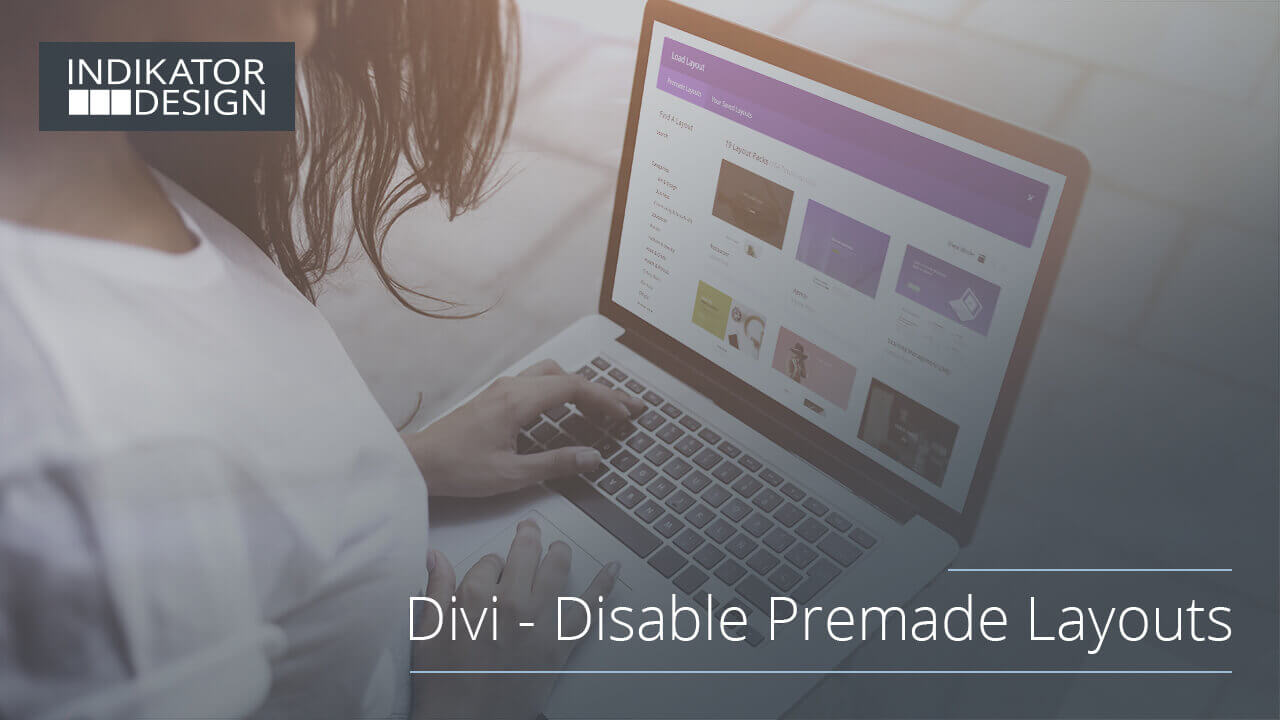 Use it for free on an unlimited number of sites.
The new functions for the predefined layouts of Elegant Themes are great, there is no doubt about it. However, they cannot be deactivated for certain user groups. Hand on your heart. If you use the layouts for your customer projects, you might not want your customers to have access to them.
Here "Divi – Disable Premade Layouts" helps you. If you activate it, the predefined layouts are only accessible for administrators without any further changes. However, you can also completely disable them in the "Divi Themes Options Panel" or set a multiple user authorizationss. This uses "current_user_can ()".
It is also fully compatible with the Visual Builder.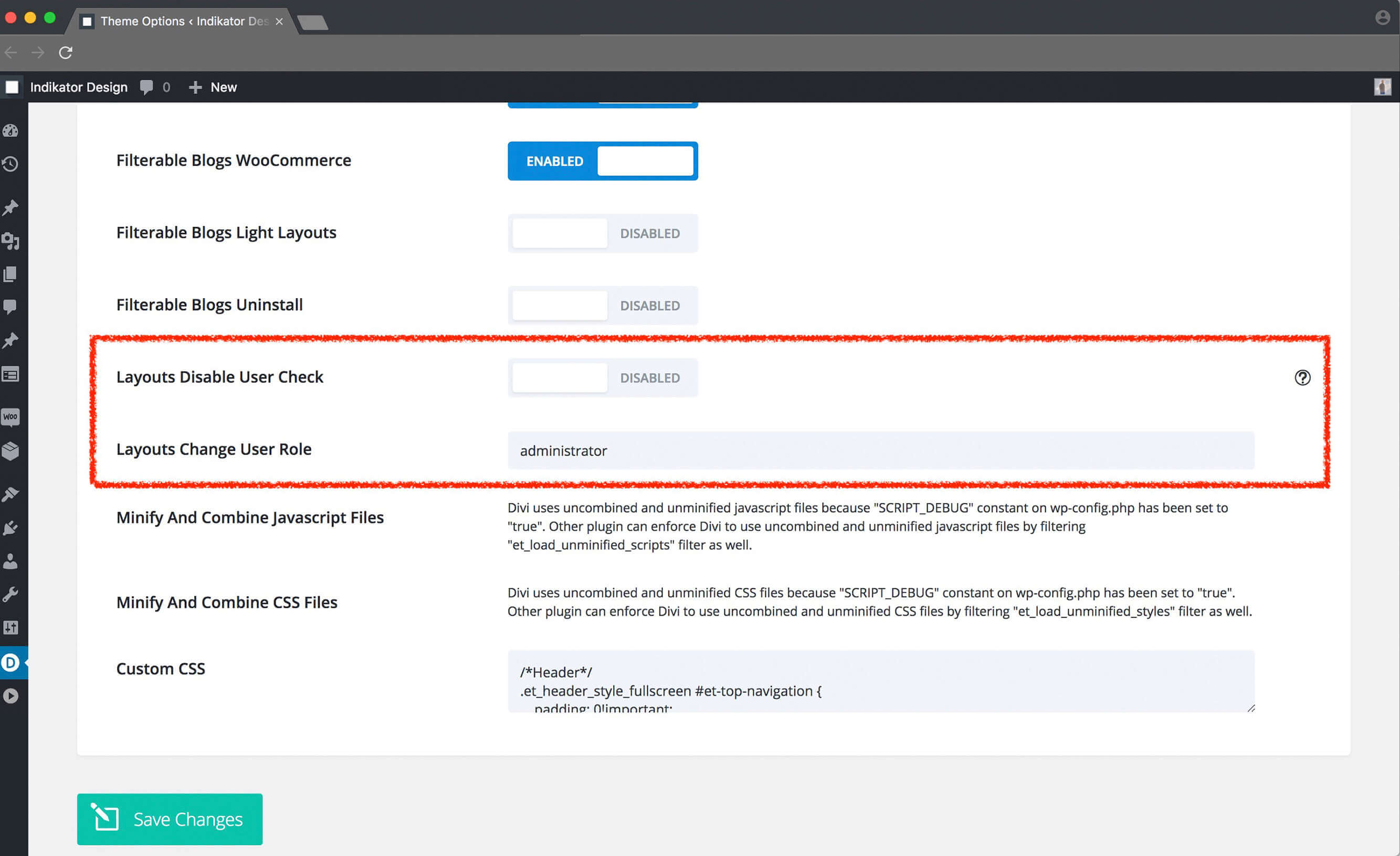 Furthermore, the plugin is multisite compatible and works with automatic updates.
Please note that at least PHP 5.6+ ( better is PHP 7.0+ ) must be installed on your server. You also need the Divi Theme with a minimum version of 3.0.99. Photo Credits

Author: Bruno Bouyajdad » Indikator Design
You don't know exactly how to start or you run into issues? Here is a link to the documentation. Doesn't help? Then just contact me via the Support Form.
For pre-purchase questions use the comments below or just ask me on Facebook.
Changelog
— 1.2.2 —
Fixes a bug with the "Clone Existing Page" card that caused white tabs
— 1.2.1 —
Fixes a bug that caused the page creation card text not to be displayed
— 1.2.0 —
Is now compatible with the new elements of the Visual Builder and the new Backend Builder
It now works correctly with the card "Clone existing page" for new pages in Visual Builder
— 1.1.1 —
Fixes a display error when loading layouts from the Visual Builder search module
Fixes a problem with displaying the text of the Build from Scratch cards in Visual Builder
— 1.1.0 —
Works now with the new Divi Backend Builder
Removes the option from "Page Creation Flow" selection in the Visual Builder
— 1.0.5 —
Fixes an issue where the premade layouts were displayed if no custom layouts are available
Adapted to the new functions in the Visual Builder
— 1.0.4 —
Fixes an issue when checking view options in the Divi theme options for administrators
— 1.0.3 —
If the field is left blank for the capabilities, this will now be detected correctly and the role "administrator" will be set automatically
— 1.0.2 —
The settings under the Divi Theme Options are no longer displayed for users for whom the layouts are hidden
— 1.0.1 —
Added compatibility for the Visual Builder
Multiple permissions can now be added, separated by commas
The Plugin Update Checker Library has been updated to version 4.4
Removes the error that "Disable Translations" was no longer visible under the "Divi Theme Options"
— 1.0.0 —
Initial Release
---
Checkout the documentation first and if you still need help open a support ticket.
View Docs
You can install this product on unlimited websites that you build for yourself or your clients.
We understand that there can be issues whilst utilizing out of date browsers. Please ensure you use up to date browsers when using this product.
Please be aware that you will need an amount of experience in Divi Theme and WordPress to take advantage of this plugin.
Please make your decision to purchase based on your skill level to see if this product fit your needs. Due to the nature of Digital Downloads, refunds are not possible – please ensure that the product you are buying will do the job you want it too.
For support requests please have also a look at the EMP FAQ or use the support form here on this page.
*Support is provided by vendors directly.
Please login to access the support form. you can do so here