I had been a Gravity Forms developer user since 2010. That was until this past November when I decided not to renew my license. I didn't and still don't have any complaints with Gravity Forms. Their support is superior. Especially in the beginning when I couldn't seem to figure anything out. Why then did I switch to Caldera Forms? One reason only; cost.
When my renewal came around last November, I sat back and added up what this developer's license had cost to date. I was a bit taken back when it totaled $800.00. I hadn't really thought about just how much I was spending, just paying a $100.00 a year. Or on a year when I did miss the renewal date another $200.00.
At this point in time, my questions were few and far between. Looking back through my emails, there just seemed to be only one or two a year. Then again, in a couple of years there were none. Also for both myself and my clients, the forms I'm creating are mostly just basic contact forms. Gravity Forms now seemed to be way more than what I needed or wanted to pay for.
So I began the search for a replacement. I first looked at Ninja Forms, but didn't care for the interface. Then I saw a post that Eileen Lonergan had done on Caldera Forms and decided to take a look.
Three likes immediately:
It's free;
I loved the interface;
This is really not a like but a requirement and the biggest reason I don't use the contact form that comes with Divi. The software keeps track of your entries.
Getting started is easy. You start with a single box and then divide that box into as many columns as you want just by clicking on the arrow to the right. Decide you don't want that many columns, click on the arrow to the left and they merge back into next one to the left.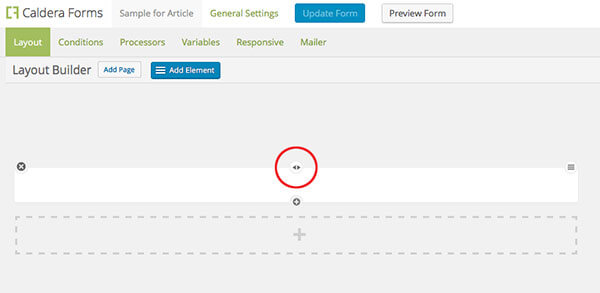 Adding elements is straight forward. Either drag the blue "Add Element" button into any column or click on the plus sign down at the bottom.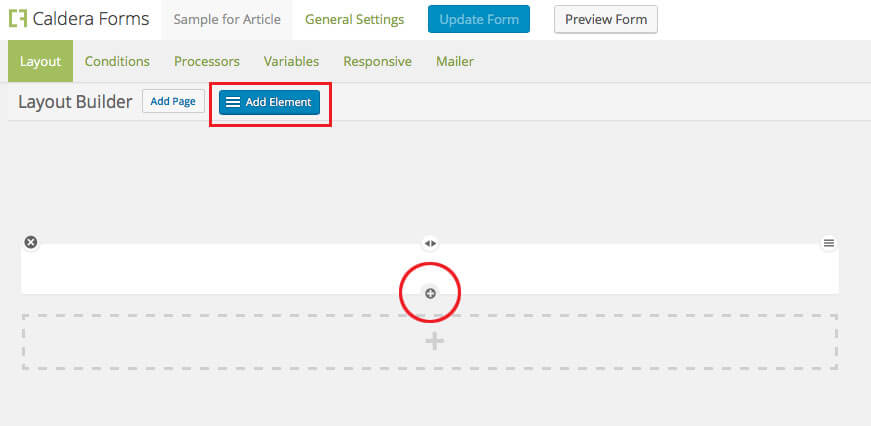 Their button element has several options are already built in:
Submit
Button
Next Page
Previous Page
Reset
The same goes for their processors:
Auto Responder
Redirect
Increment Value
Akismet
Recently, I developed several long forms for a wedding and event invitation site. Actually I developed one and made seven copies changing only the information I needed to. Having develop several small databases in FileMaker and also designing printed forms for years, I knew exactly how I want my forms to look and flow. It was a true pleasure to see my forms come together exactly as I wanted them without having to go back and forth with the preview option. Caldera Forms is true WYSISYG.
As far as Caldera's support goes. They have an option where you pay $50.00 for six months, but if you buy any of their add-on features, for as low as $25.00, that will qualify you for support as well.
So in the end, from my experience, Caldera Forms is a nice affordable (free is usually affordable) alternative to Gravity Forms.