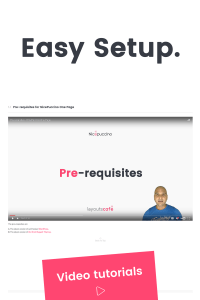 We're absolutely delighted to welcome Kay Cinho to the Elegant Marketplace Store. Kay is a very skilled WordPress and Divi designer and developer and his theme NicePuccino has just been listed right here on EMP.
Andrew interviewed him recently (as he does with most developers) and was impressed by his sharing and caring attitude. Kay has made an excellent video which he has allowed us to share on here and in our learning environment – it's a FREE lesson and it takes you through how to install WordPress, install Divi and of course,  how to install NicePuccino too.
It's a great opportunity for all new WordPress and divi users to get to know how a developer works and indeed, how to install the essentials. Kay is an entertaining fellow too and his videos are VERY professionally put together. We see a lot coming from this guy – so stay tuned for more from Kay and Elegant Marketplace.
Look out for an interview with Kay and Eileen which will take you through his journey, where he lives (you are gonna love it!) and what his plans are for the future.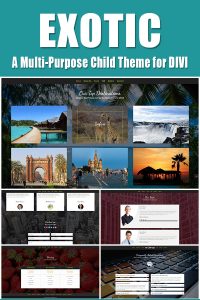 Kay of course, is not the only new developer we have welcomed recently. Michelle Nunan's Divi Child Theme Academy has facilitated lots of great new developers too. Take a look at the newest theme from Vlad – Called Exotic, Amanda Sidebotham (who was recently featured in Andrew Palmer Presents) and Larry James who is the developer of Divi Bistro – a great Divi Child Theme for cafe's bars and restaurants.
Its clear for everyone to see that The Elegant Marketplace proudly represents all our developers and we are delighted that that these and all our other developer partners have chosen us to help them market their products and services. Now, with over 170 products from Learning, Divi, WordPress, Child Themes and Plugins listed on our store – we are so pleased to be able to offer such a vast selection to our customers. AND, there is more to come – stay tuned.
[et_pb_shop admin_label="Shop" type="product_category" posts_number="6″ include_categories="divi-child-themes" columns_number="0″ orderby="date"] [/et_pb_shop]