Attending a #Wordcamp makes you realise what a great community we are part of and also how very small our own community is in comparison. Yes, we do have a great ecosphere filled with  many personalities but, when compared against the #Wordpress community, the Divi Community is quite simply 'miniscule'. Now, I do not mean to offend anyone as I think the Divi community is full of great people but, we can be misled into a false sense of grandeur or importance.  To truly understand this, go to a Wordcamp the size of #WCEU or Orange County and you will begin to understand that Divi and Elegant Themes with their 500k+ downloads is an important player – but there are many many others and you can understand how and why ET are attempting to build an all in one solution – The Competition, although friendly, is fierce!
Take for instance A Themes, a compact business based in Bristol UK – I met Charlie the founder at a themers meetup along with many others who have a similar tale. A Themes have free and premium themes and offer a similar deal to ET. One theme, annual access and lifetime. The themes are WordPress and are agnostic as far as page builders so you can use what you like. Sydney, a popular free theme has in excess of 200,000 downloads – the pro version is of a similar size and A Themes are fast becoming a force to be reckoned with.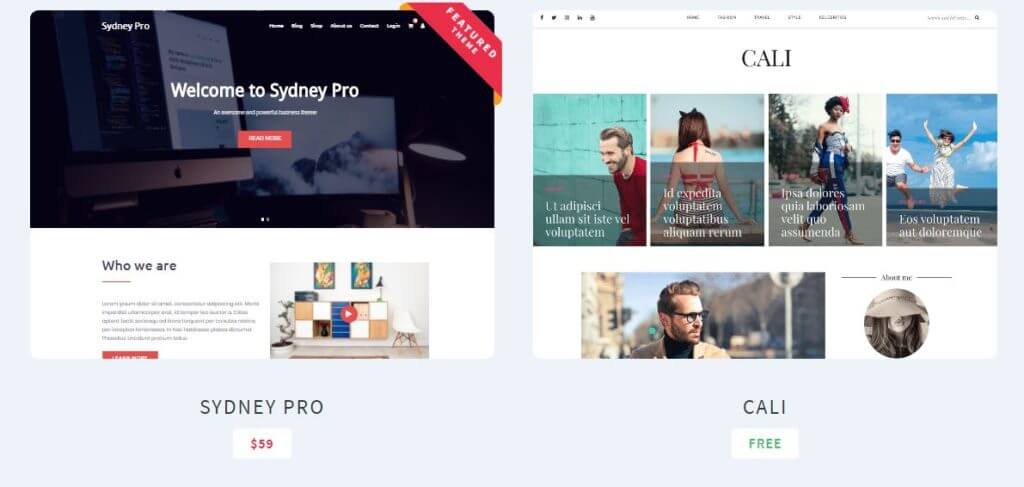 I also met up with the Elementor Team and we discussed the way forward for them – with over 900k downloads – you can see why this popular page builder is making sure they are seen in Europe – the potential is enormous with 3,000 +WordPress developers and designers attending.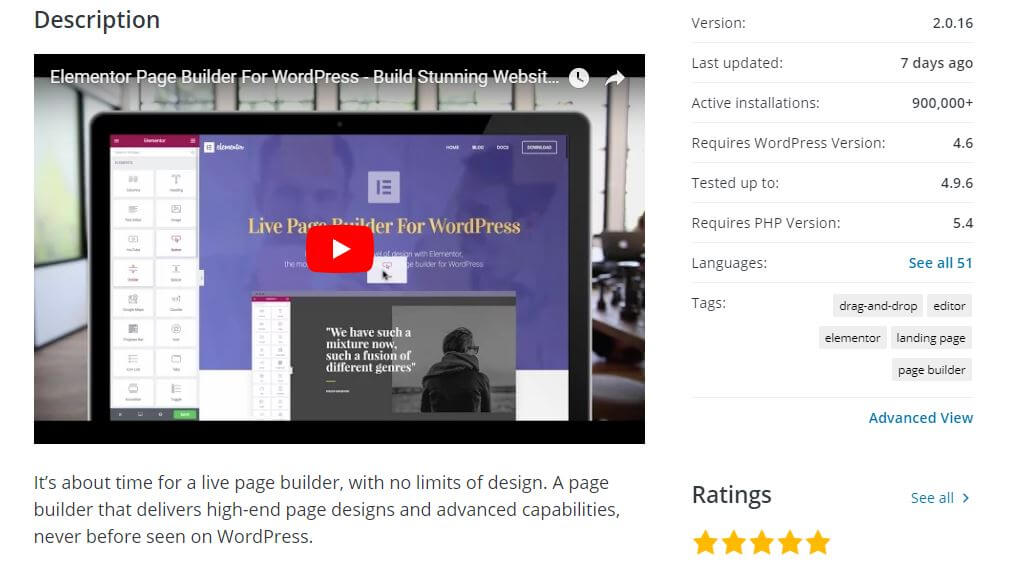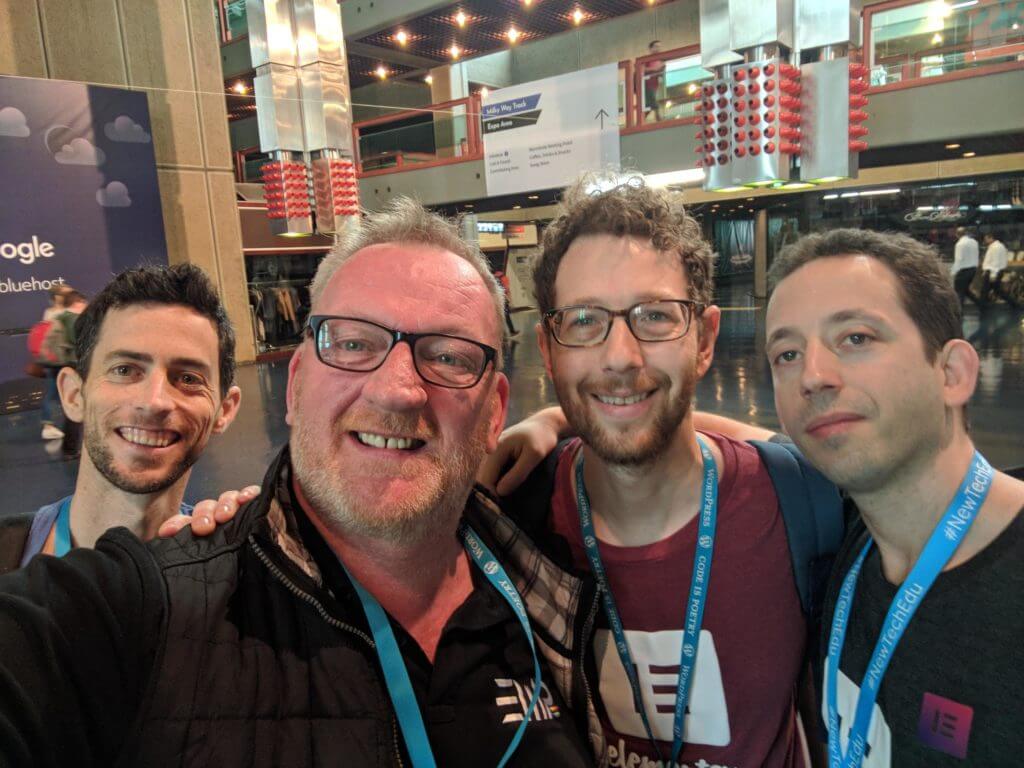 Even Google a first time sponsor of any WORDCAMP Event was there talking about AMP,  integration of google docs in WordPress and the open source nature of google chrome. If Google have officially jumped on board, we can guarantee that WordPress is a force to be reckoned with.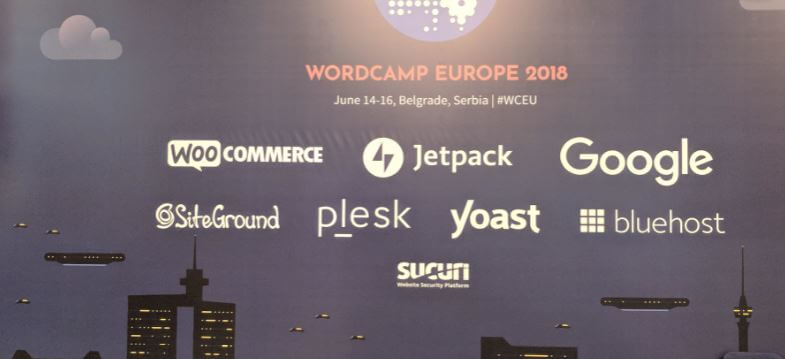 I met  up with WP Engine and Flywheel our main hosts for EMP and have to say that they were and are as keen as anyone can be to make sure they provide the very best, robust hosting for WordPress and Divi – these guys know our issues and will do everything they can to ensure smooth migrations and excellent support. I even got support from Tyler of Flywheel to fix an issue we have had for some time and, only when face to face could it be explained properly – go Tyler – you are awesome!
I met up with Some awesome Divi users and even got a a shout out from a WordCamp volunteer as she recognised my EMP logo on my shirt. Myself and Noelle Steegs did our utmost to promote Divi and the various facebook groups and met up with Chetan Prajapti and his colleagues and we also spent some time with Jonathon Bossenger who was there to meet up with the whole codeable.io team – and Jonathan also managed to ask Matt Mullenweg after his keynote the question on all of our minds – What issue does Gutenberg solve for WordPress users – the answer was simple and, I am paraphrasing here – Gutenberg needs to be developed because the current backbone of WordPress just won't cope with moving forward as we  would like – Matt also reiterated the importance of Learning Javascript – he asked for a show of hands and of the many that were there a mere handful responded. He again strongly suggested that Javascript was an essential part of the WordPress development plan so go out and learn it and do it now!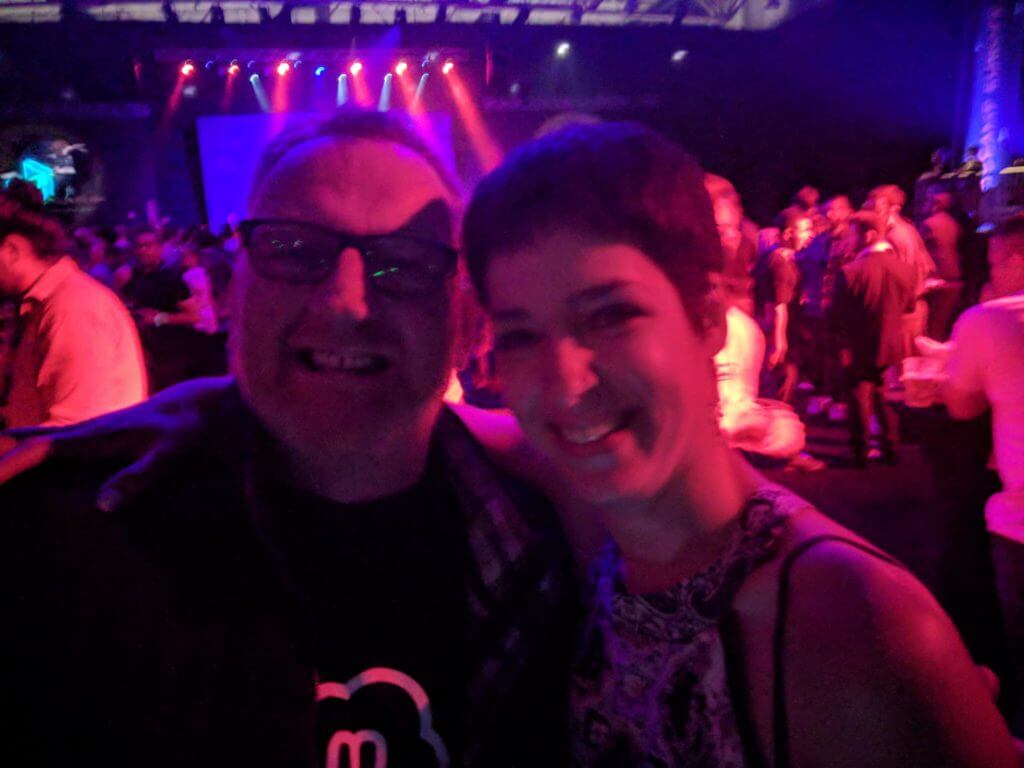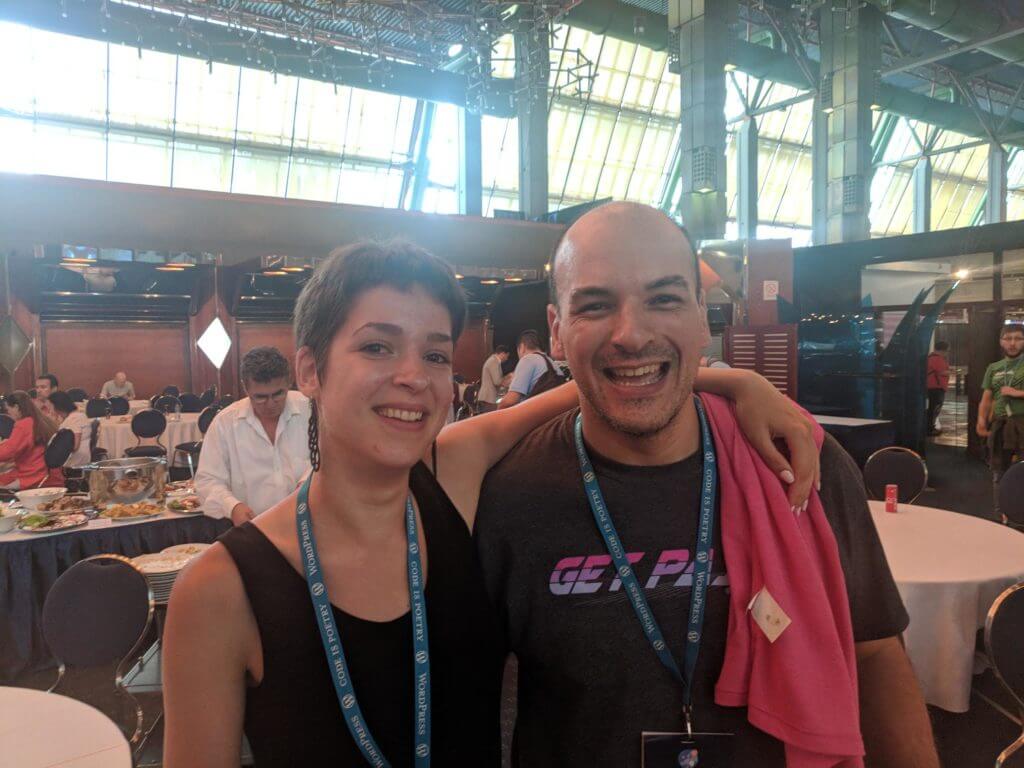 There were many learning opportunities and many sessions that I could not attend but I did manage to attend one close to my heart and something that we will be working on in bringing to the community. Basically, how to stay fit and well both mentally and physically whilst developing, designing and communicating with clients, the community and your friends and family. Mental health for Developers and Designers is coming soon from EMP and it will be a course that you can refer to again and again – don't forget to sign up to our newsletter to hear when its launched. We are also in the middle of producing a react course or in other words, how to make your modules and plugins Divi Visual Builder ready – so, once again, sign up to get on the early bird list and listen out for announcements. Follow our progress in bringing you top Theme & Plugin developers for WordPress and make sure you know what when and how we intend to progress through our growing community.
In short, #WCEU humbled me, I met and connected with open minded, free thinking individuals who are interested in the WordPress community as a whole. They want to share knowledge, experiences and of course products and services. I have long had the view that EMP can offer a wider choice to the WordPress Community and have worked hard to promote businesses and individuals that have the same open minded approach to web development. To that end, we can celebrate in the knowledge that we will be bringing products – both free and premium – that are not just for the Divi Theme or Elementor. There is a big wide world out there and our journey has only just begun!
I look forward to seeing  you all in Berlin for the Next #WCEU and helping & meeting people get what they want from the Divi Community and the wider WordPress Ecosphere too.
PS. The after party was brilliant and reminded me of my youth in Ibiza many moons ago – to say I could not walk the next day would be an understatement – 🙂