Finding and KEEPING clients can sometimes be difficult for any business.
In our digital world, it can be even more so.
With Google, Facebook allowing people to search and research and even the little guy down the local bar seemingly knowing everything about digital marketing, design, SEO and everything else connected with it – making your business succeed is a challenge. Everyone it would seem to the untrained eye can be a web designer, a creative or a video producer.
You have the first bit sorted though, you started!
So, how do you go about getting the perfect customer -or even the perfect customer relationship?
Enter, Adrian Brown – my coach – yes, I do have a coach – how on earth do you think I would cope with running my own digital business, opening a pizza shop, maintaining the Elegant Marketplace Website and support, looking after various aspects of Divi Cloud, supporting users in the Divi Theme Users Facebook group and all the other things that I am involved in – let alone personal time too if I did not have a life coach to Mentor, encourage, cajole, challenge and educate me in the many ways of building a perfect customer solution?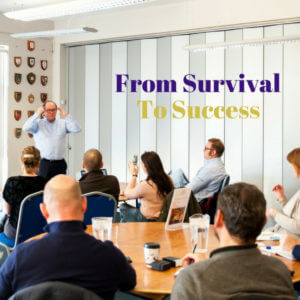 Adrian's course is outstanding, he talks about the value of trust, not just in yourself or your abilities but the trust you need to put in others to help you succeed. The mindfulness of looking after yourself health-wise, mental as well as physical and making sure your partners, your team and your customers become the perfect solution.
In any business, your personal performance is key – Eileen talks about this in the many blog posts she has written and it's a fact – look after yourself first and then your business will follow suit.
Adrian has without a doubt come up with The Perfect Customer Formula.
You WILL learn how to:
Run the business of your dreams
Have a team who deliver outstanding results
Exceed your customer expectations consistently
Build effective relationships and be a respected leader
Create a profitable customer-centric business that utilizes all the talents of your team
Rest assured, I have done this course and it has made a tremendous difference in the way I treat people, treat myself and of course ensure my businesses and that of my partners give the very best, all the time. It's my view, we should always invest in ourselves first.
As I know Adrian, he has allowed us to offer a discount on this course to all customers and Facebook Group Members. Use this code: EMP2017a to get a 20% discount off the full price of this course
Make a difference to your business today – truly.