Before the weekend, here's Resources Friday, where every Friday (from today its going to be every other Friday as there is only enough time in the week huh?)  you can discover new tools and resources to improve your work and have more free time. In the today's selection, I also added FixMeStick a USB stick that allows you to clean up any virus hit website without any technical expertise. You'll find out about that later.
How about we start?
Index:
1) Plugin WordPress
2) Tool Web Design
3) Tool Web Marketing
4) Miscellaneous
It is a plugin that you will love because it allows you to customize all of your Woocommerce. You can customize the product pages, the buttons, the Cart and Checkout Page and more.
Thank you Geno for having suggested.

Also, Elegant Marketplace have added a specific Divi Builder Layout plugin for Woo Commerce as well – very excited to hear about this and if you follow this link you can find out more about this awesome new addition which is called the Woo Layout Divi/Extra Injector by Tortoise IT
Social Share And Social Locker – ARSocial
Is a new Social Share WordPress plugin has all the features to be a very interesting plugin. In fact, you can:
Add buttons for sharing
Add a box to like your social profiles
Social Locker: You can create content that are unlocked only after sharing
Over 10 Social Networks
Various Animation effects on buttons
Animatron is the tool that allows you to create stunning animations in HTML5 without using code.
With Animatron can create banners, animations, infographics, all mobile friendly Explore the new way to do animations using the intuitive interface to design and publish interactive content viewable on any device, desktop or mobile. Learn how to use Animatron is simple, you can watch the tutorial or follow the path that staff prepared for you to become a master in the animations in HTML5.
The idea of Animatron was designed to obtain a powerful yet simple web platform that would allow to make animations directly in the browser and collaborate with your team in real time. JetBrains, liked the product and decided to invest in the project and to support the development team. Now, after a few years, Animatron has grown and has 15 employees who work hard to add new features and improve the current platform.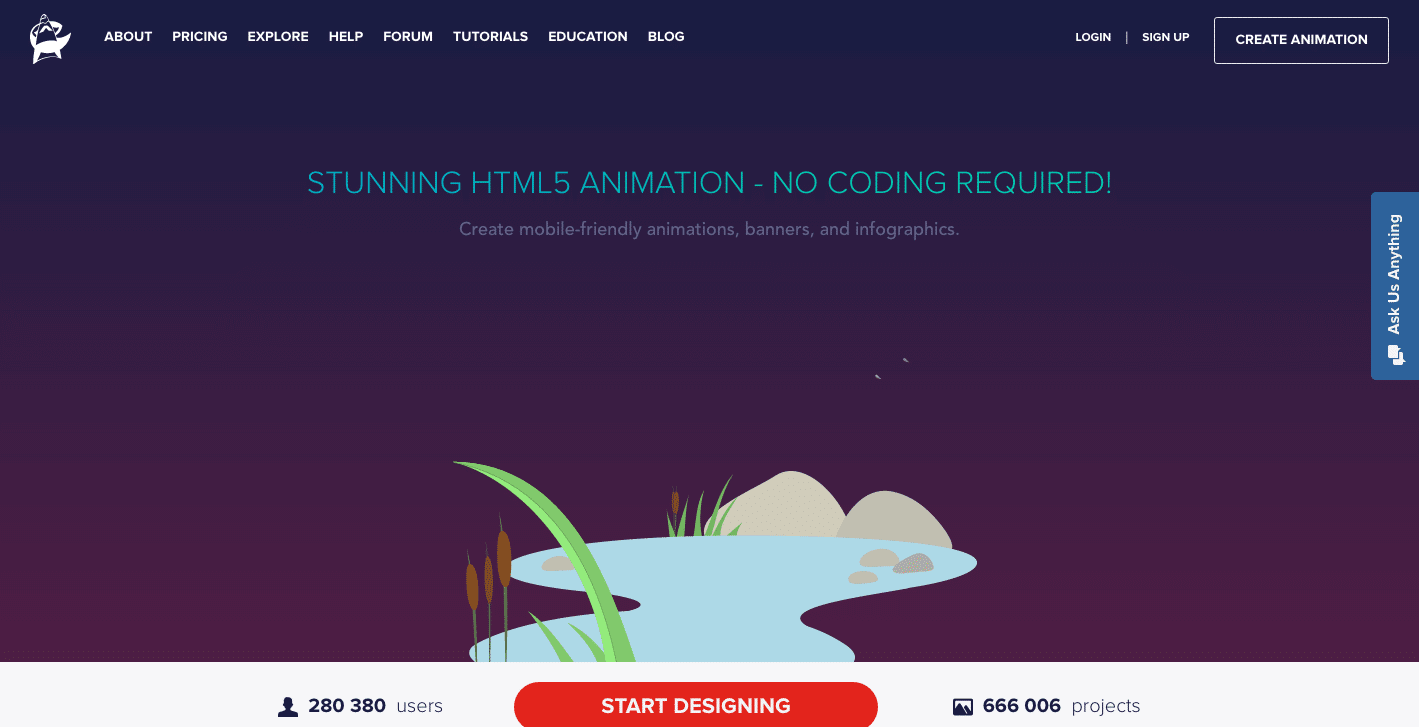 ProofMe is the tool that radically changes the way people collaborate on creative projects: share content and get immediate feedback.
ProofMe simplifies the whole process of managing and approving content, is intuitive to use but also powerful for those who need to pro functions: forget the endless email chains and make lean and efficient creative process.
ProofMe is the platform that allows you to manage your videos, your pictures, your lyrics from version # 1 to the final production.ProofMe is designed for all those who run a creative process of creating content:
Designer. simple mockup management, graphic design, wireframe
Photographers. You can rely on precise records systems and contextual comments to produce perfect photos
Video editor. Get the most from the play-by-frame and its integration with Vimeo and Youtube
Marketer. She collaborates with the entire creative team effortlessly and immediately ready for effective campaigns. No downloads or additional software
Project manager. Check how your project is developing step by step, keep track of the various versions and deadlines.
Walkinto, creates virtual tour of your business. Walkinto is the new tool that allows you to create virtual tours by merging Google Streetview, Google Maps, Photospheres and other functions.
Features:
Import scene. Connects Street View, Google Business images, Photosphere, Google views to create your virtual tours.
Any device. Walkinto works perfectly on any mobile device, tablet, and desktop.
Dedicated support. The support team is on hand to give you help in every step of your project.
Editor. The Walkinto editor is simple and intuitive.
Hotspot. Walkinto provides templates for easy design of hotspots, including images, video, audio, slideshows and more.
Google Analytics. Walkinto integrates seamlessly in Google analytics to give you all the metrics you want sull'engagement
Easy to embed. You can embed the Walkinto content in your website and in social feeds with ease.
Navigation menu. You can include in your project the navigation menus and integrate your content with the plans.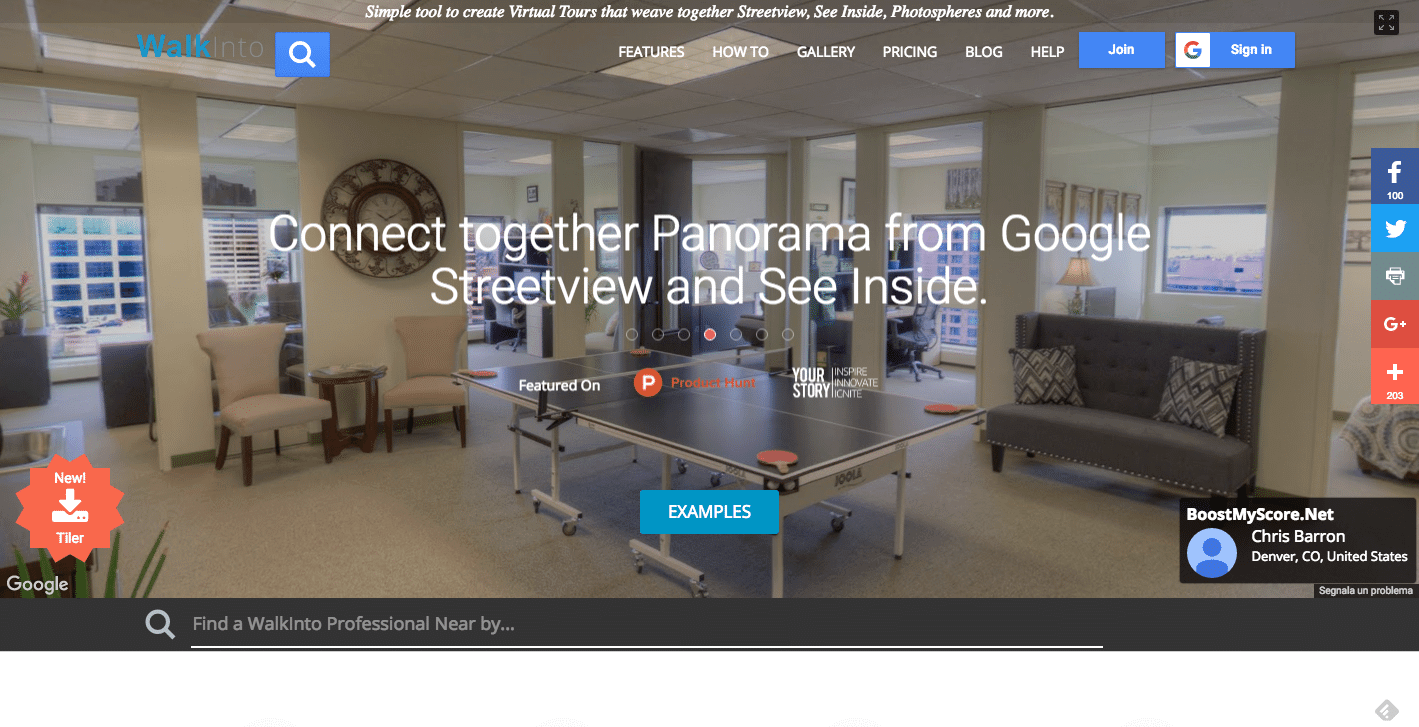 Inline Manual, is the solution for start-ups and SMEs to engage and assist your customers with integrated tutorial.You can easily create tutorials, onsite guides, product documentation, announcements suggestions of new features, product tour.
Helping interactive inline and always available.Imagine sitting in front of your client to show him how to use your app, Inline Manual does just that for you, 24 hours a day, every day. Inline Manual displays a window that allows your customers to interact while browsing. Really very useful to create an interactive documentation for your products or websites.
Imagine sitting in front of your client to show him how to use your app, Inline Manual does just that for you, 24 hours a day, every day. Inline Manual displays a window that allows your customers to interact while browsing. Really very useful to create an interactive documentation for your products or websites.
The FixMeStick is a USB stick that can be utilized on both PCs and Macs and which is capable of cleaning up thoroughly any kind of computer virus even on computers that can't be started up anymore. The unit contains its own operating system, and leverages the databases of three top removal virus removal software engines. In case of need a user can contact by phone or email FixMeStick and receive dedicated assistance and even live remote troubleshooting.
Key features:
Gets rid of viruses, malware, spyware and rootkits.
Works even when your Windows PC  or Mac won't run / boot up.
Reversible clean-up operations.
Unlimited use on 3 PCs/Macs for 1 year.
Renewable after 1 year.
Free shipping
Price: €59 for one year.
A reliable alternative for non technical people looking for a definitive solution to virus-related issues on their computers. The extra assistance via email or phone, with live remote troubleshooting capabilities its worth the price of the unit by itself.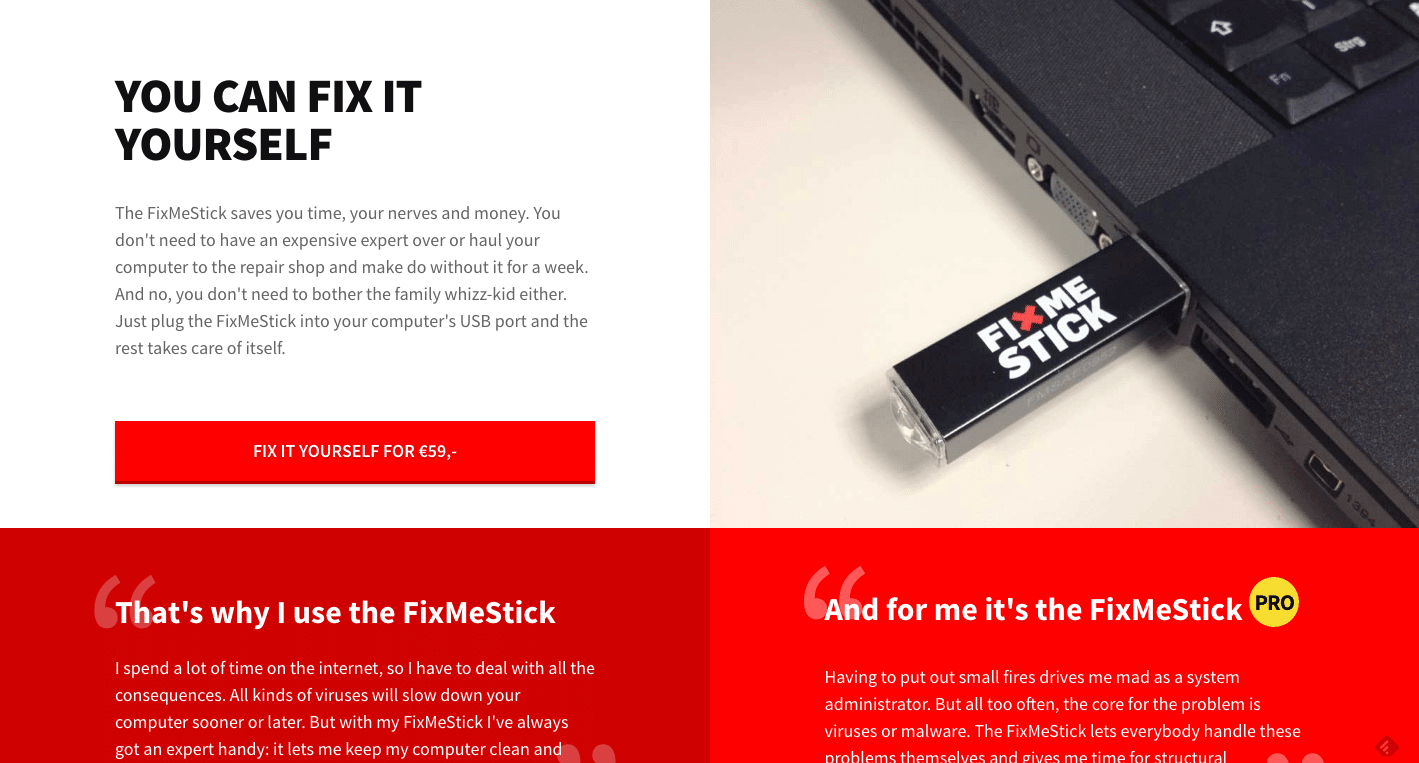 Juicer is the easiest way to aggregate all company post in a single feed on your site. Juicer automatically loads the new posts from all of your social accounts and displays them in a simple to install on your site feed. You can set filters, moderate posts, and analyze the engagement of your social media activities.
Main features:
Customizable. beautiful customizable feed to see
You can save time. Easy to embed in your site, or you can use the WordPress plugin.
Auto-update. These feeds update automatically
Maximum control. You can delete posts you do not want to see.
It supports all major social networks.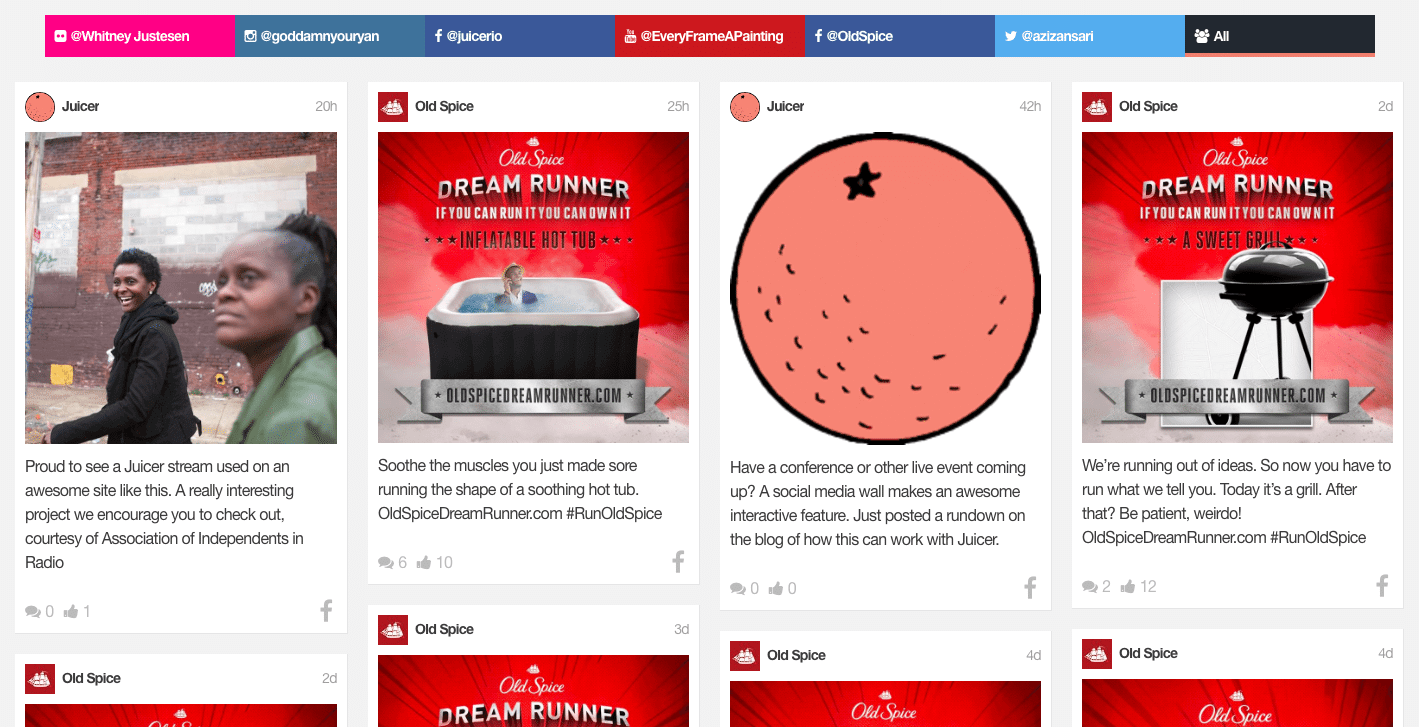 Conclusions
This was the last tool in this list. As always, if you have questions, doubt or suggestions, just you type in the comments.
Have a great weekend 🙂