Have you ever thought about creating a podcast? I will, but I've always dropped the idea because creating a podcast requires a long time, is being created but also editing. And if I tell you that there is a tool that allows you to convert all your content in a podcast, with a single click, and create your own playlist, without waste of time and without any technical knowledge? Science fiction??? No, It's called Narro, a tool that you will discover today in this new appointment with Resources Friday.
Index:
1) Plugin WordPress
2) Tool Web Design
3) Tool Web Marketing
4) Miscellaneous
The Beautiful taxonomy filters plugin is a simple and beautiful way to filter your custom post. A comprehensive solution for adding filtering based on taxonomy terms / categories / tags. It will also automatically add rewrite rules for pretty looking filter URLs.

GeoDirectory it is a plugin that lets you create a location-based directory in a very short time and with minimal effort. It has very interesting features like:
15+ 12+ widgets and widget areas.
2 different widgets Google Maps. Create unlimited categories with ajax-loading custom markers
Front-end submission form, using GeoDirectory intuitive drag-and-drop form builder. Users submit listings autonomously. Add any custom field; choose from 13 field types.
100% WPML compatible
Multisite compatible
CSV import and export
and much more..
If you need to create a website with a location-based directory, this plugin can be the best solution. Extensions are also available for added versatility.
It is a tool that allows you to easily create a beautiful custom template for your email without any technical knowledge. With a few simple clicks, you can add your content, customize the colors, add your brand, images and much more. When you're done, you can export your template and use it with your favorite email provider.

Coverr is a collection of HD video that you can download for free. All videos are collected into categories for easy searching, and are free from any license, so you can copy, modify, distribute and perform the work, even for commercial purposes, all without asking permission. Moreover, every week, the collection is updated with new videos. Really, a great resource!
Revue is an email service very innovative, it allows you to create your own newsletter where you can share collections of resources with your subscribers. If like me, you love to collect quality content and share it with your audience, then I suggest you try Revue, which also allows you to quickly create a landing page where your users can sign up and stay up to date on your collections.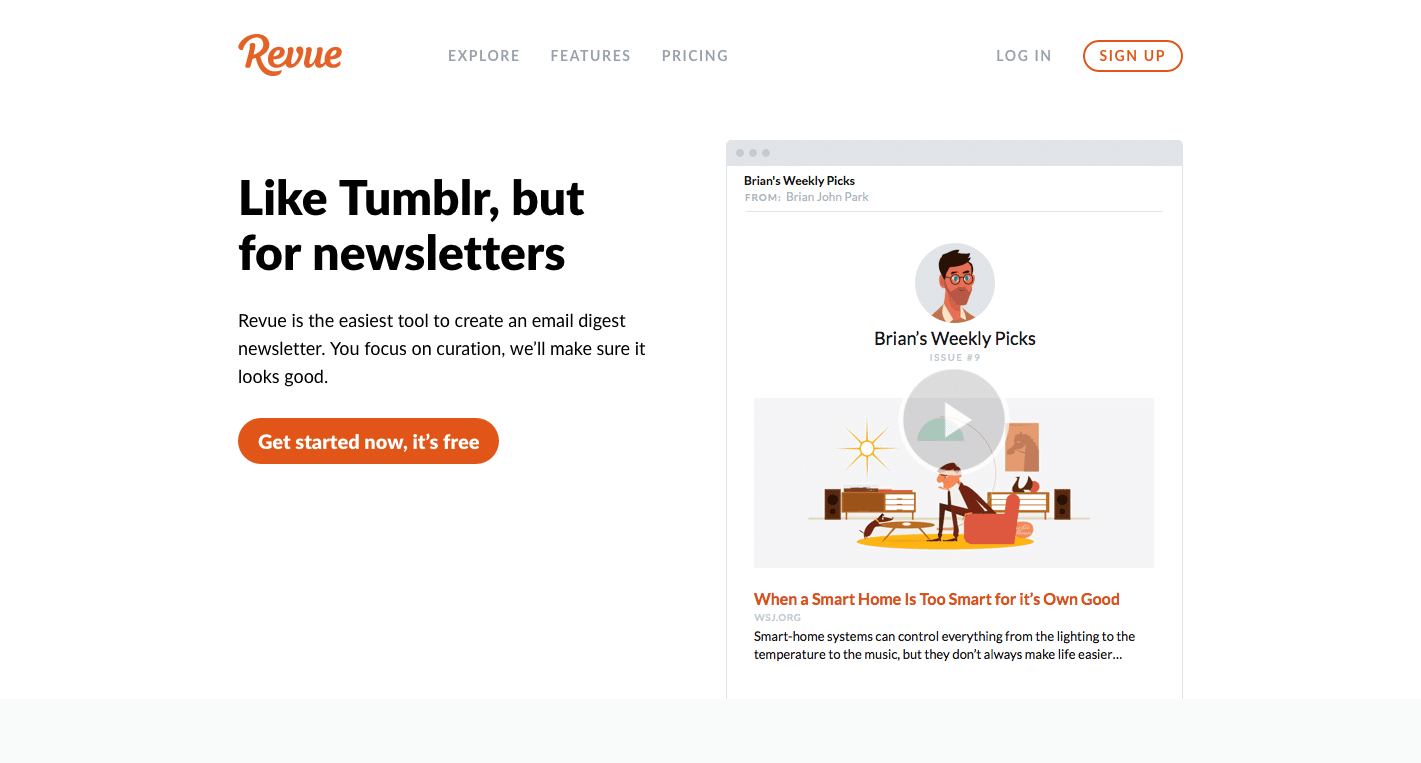 Modernapp allows you to add to your website a button for Facebook Messenger and quickly start a conversation with your customers using their Facebook chat. All you need to do is enter the URL of your Facebook page, and add to your website, a small piece of code that will display the Facebook Messenger widget. An excellent solution for customer support.
Statpedia is a free web app which allows you to easily create professional-looking charts and diagrams that can be shared, downloaded or embedded on any website.
Finalized charts can be downloaded in PNG, JPG, SVG or PDF, published directly on the web, exported as embeddable code or shared as a link. Statpedia makes it very easy to create a pro-looking chart or diagram. Just replace data and labels in the existing spreadsheet, select the type of chart and then visualize, download or share the final stat graph. 100% free.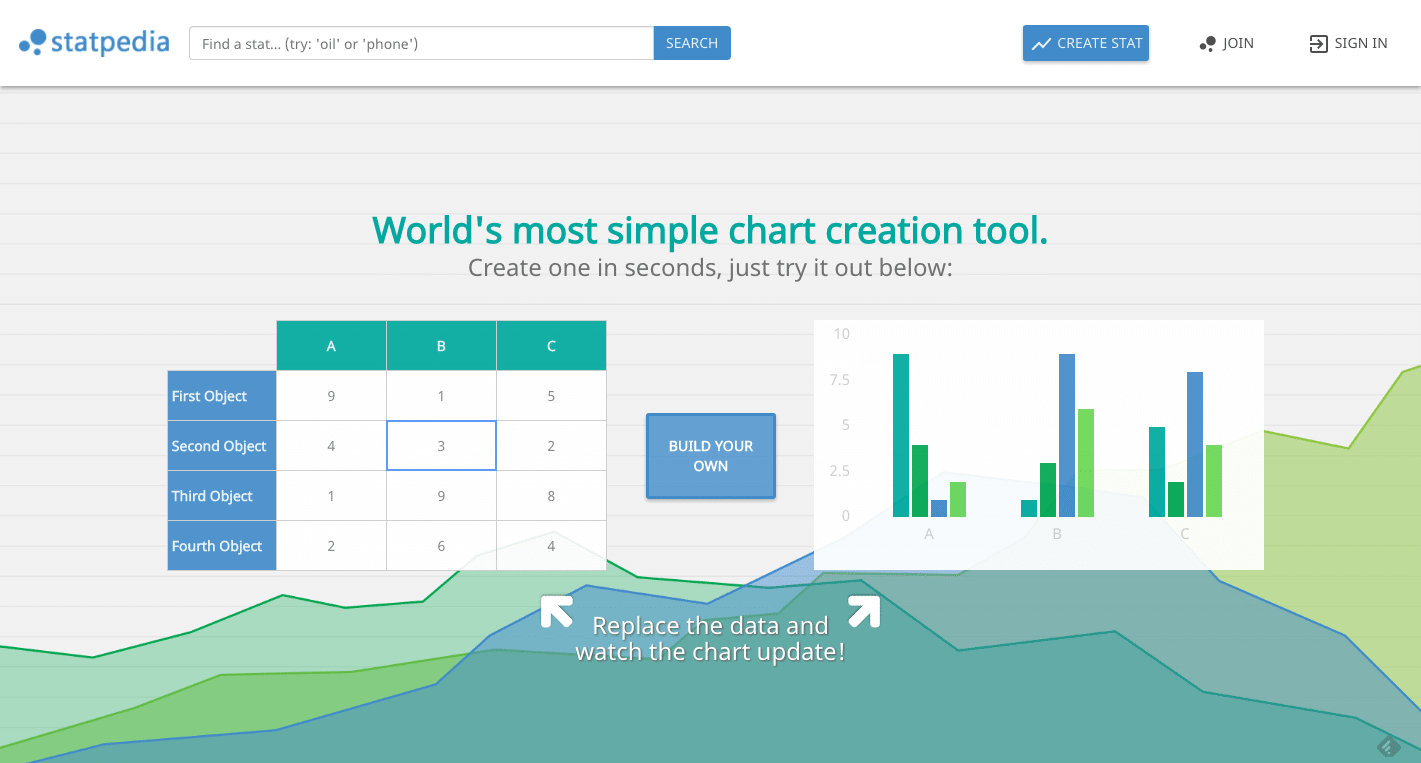 Narro is really a great tool because in a few seconds turns your articles or any saved web page in the podcast.You can convert the items you've saved in favorites in audio and lets you do download or share the podcast
Narro is useful for those who do not have time to read all the interesting articles, or for those who decide to distribute their content in a different form than usual, thus obtaining a new mode of use by users. Really amazing!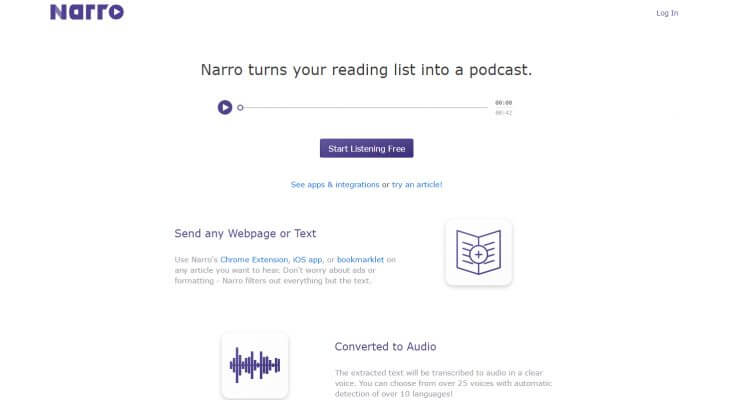 Conclusions
For this week's all, and as always I wait in the comments. I want to know what you think of this list :).
Have a nice weekend!
[et_pb_shop admin_label="Shop" type="recent" columns_number="1″ orderby="date" /]