How many times have you found yourself having to make a cost estimate for the construction of a website? How many times have you asked what is the right reward for your work? If at least once, you yourself asked these questions, then you should read this article, because today you'll discover a tool that helps you answer these questions.That's not all, because for this edition of Resources Friday, I selected other interesting resources that you will discover sas well
Make yourself comfortable, let's start!
Index:
1) Plugin WordPress
2) Tool Web Design
3) Tool Web Marketing
4) Miscellaneous
Top Bar Fancy Countdown is a new WordPress plugin for displaying the rundown timer. You can customize the information to display in the widget, and you can add it anywhere using one shortcode. Also very beautiful pre-made layouts, they have a very cool graphics and can be customized with a few simple clicks.
Line-up of WordPress Events Calendar makes it easy to list events and sell tickets directly from your WordPress site.
And 'an all-in-one plugin, in fact, there is no need to use two separate plugins for the calendar of events and ticket service, because Line-Up provides the ability to create events and also allows the purchase of tickets, all with a single plugin. I have not yet had time to try, but it looks like a really interesting plugin.
Niftio is a web-based presentation app which provides the user with a library of professionally-looking templates, photos, shapes, and charts, that can be fully edited and customized and with a set of easy-to-use functions that make presentation-building much easier and faster to execute.
Presentations can be easily shared or downloaded in HTML5 or PDF formats, and during live presentations, you can also remote control the playback of your presentation from any device, check your notes and keep track of how much time you have left.
Finally, Niftio allows the viewers of your presentations to send you feedback and comments, and it provides full analytics stats for your published slideshows.
Excellent alternative to traditional presentation tools, it offers great templates and visual resources and nifty tools for public presenters that do make a difference.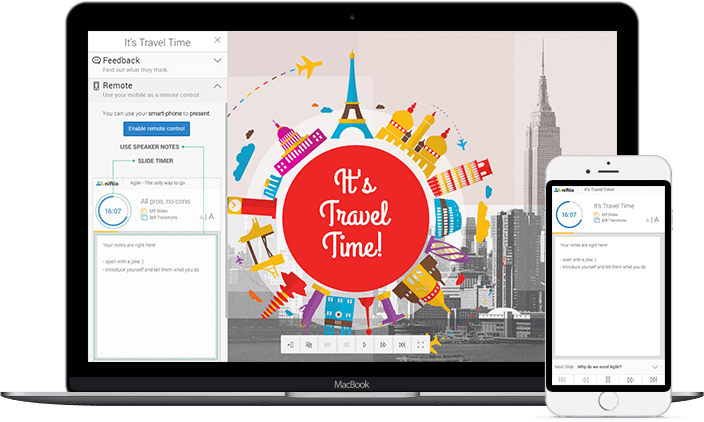 PageWeight is a free web app which allows you to check how important is the impact that images of the loading speed of your website pages on a desktop and mobile devices. You simply input the URL of your preferred website and PageWeight immediately analyzes it and reports with clear data charts and numbers the effective impact of existing images on your selected webpage, as well as indication of how much that impact could be reduced by optimizing properly those images.
Quite useful tool for any web publisher who wants to further improve customer satisfaction and Google expectations in terms of website speed.
It is a tool created by the fantastic Crew team, which allows you to quickly create, a rough estimate of the cost of a website. Very simple to use and useful to offer customers a quick way to estimate the cost to build a website. Estimates are for the construction of a custom website from scratch.
Purechat is a web app which allows you to see in real-time your website visitors, to offer a live chat module to communicate with them and to generate new leads when you are not live to attend their requests.
Great lead generation solution at zero cost. It helps you to provide live assistance to website visitors and to add more interested emails to your list.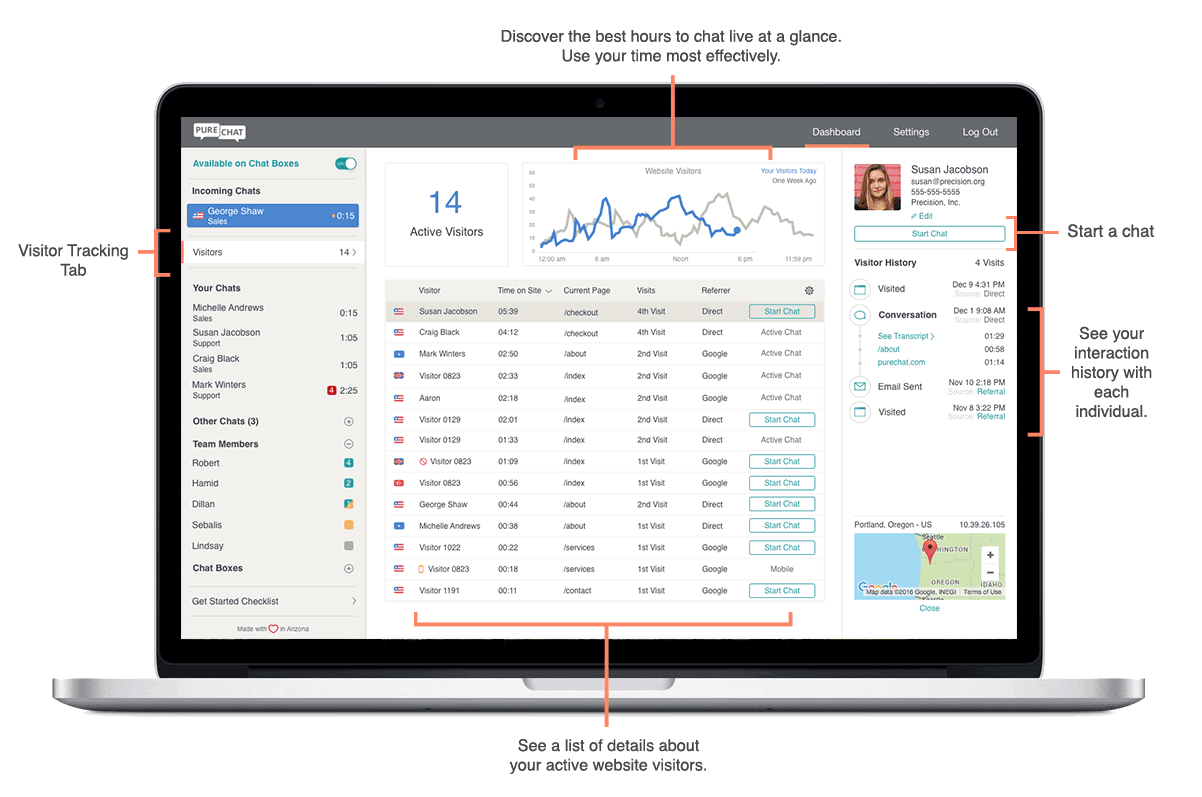 Oribi is an analytics tool for Facebook Ads that, after access to the Facebook account, asking you different things as the time interval you want to analyze, and more. Within seconds, it takes all the data and shows you a detailed report. Data that also has in ADS but all in a single page and, thanks to the graphics, very clear. A great saving of time and energy. Really very useful if you're dealing with management of marketing campaigns on Facebook.
It is the tool that allows you to manage access to all services in the cloud of your team via a single dashboard.Portadi shows you who has had access to it and makes you throw away a long reminder of your password.
Main features:
Find your apps. Find all personal account and work of your web app in one place
Single sign on. Do you sign in with a simple click
Password shared with the team. Share access to web apps without putting in common passwords
secure authentication. enhanced security with two-factor authentication
Add collaborators in a click. Provide or revoke access to the app directly from the dashboard
Track the use of the app. Controls which apps use your users and how often access.
More than 445 integrated app.
Really a very useful tool.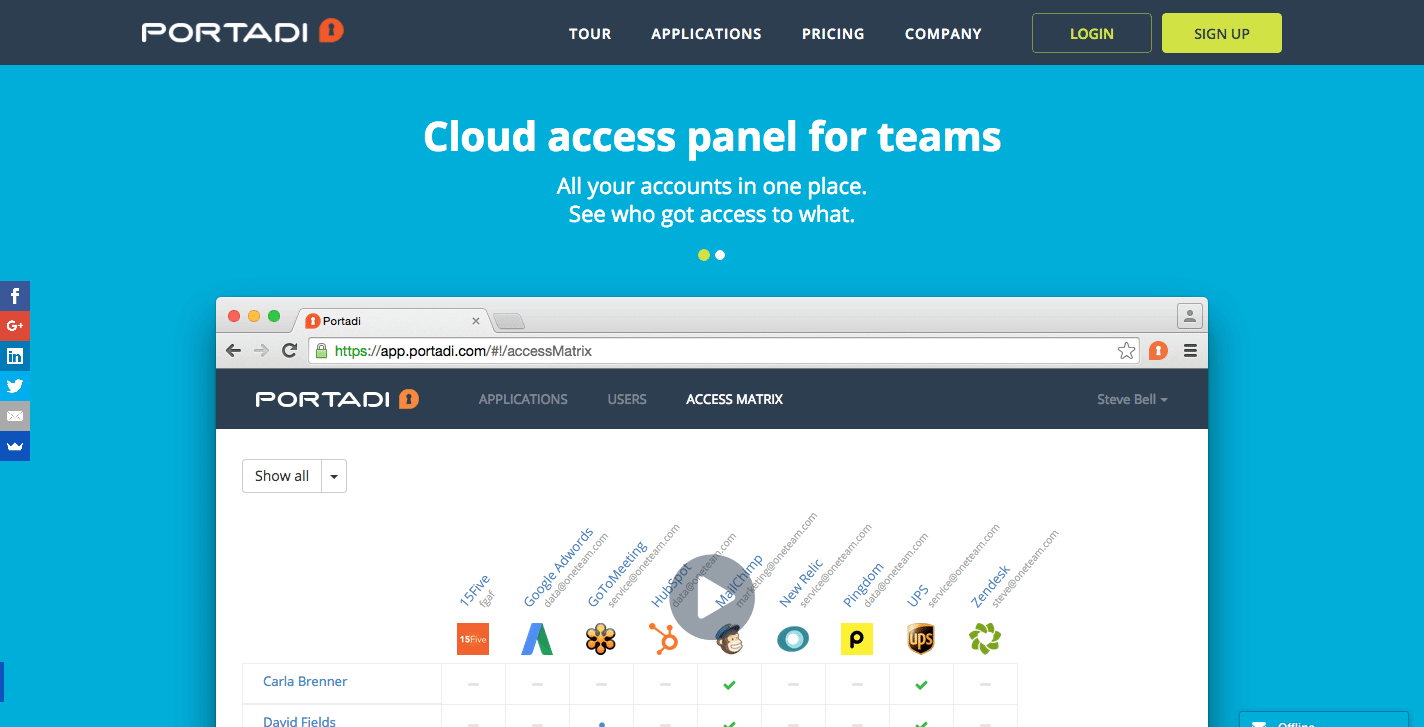 Eclips is a web app which allows you to pinpoint, select and save one or more parts of any Youtube video and to republish / share them on social media or to embed them on your website.
Very simple to use. It saves video excerpts to its own online service page. Does not allow to download saved video excerpts.
This is all. Now it's your turn!
What do you think of the tool to estimate the cost of a website? Or the other instruments of this list? Did you find something useful for your work?
Write it in the comments :).
Resources Friday back next Friday.
Have a nice Week-End!
[et_pb_shop admin_label="Shop" type="product_category" include_categories="chooseyourprice" columns_number="0″ orderby="menu_order" /]