This week back Resources Friday, after the short break last week and will advance already, I selected some very useful tools. For example, discover Vulnerable Plugin Checker, a WordPress plugin that warns you if one of the plugins you have installed is at risk vulnerabilities. But since I made you wait two weeks for this new appointment, you better not waste any more time and start right away!
Index:
1) Plugin WordPress
2) Tool – Web Design
3) Tool – Web Marketing
4) Miscellaneous
One of the most critical aspects of running a website is definitely safety. A website can be attacked in various ways, but one of the most common attacks, especially for a website built with WordPress, it's definitely through the vulnerability of some poorly written plugin. Vulnerable Plugin Checker is a plugin that I found out this week and that does something simple but very useful: automatically analyzes the plugins in your WordPress and communicates vulnerabilities. In fact, thanks to the use of WP-Scan API, Vulnerable Plugin Checker informs us if a plugin is safe or not. Really recommended!
Flatty is a free plugin that revolutionizes your admin panel. It is a theme Flat which lets you customize all the backend of your WordPress. You can customize the login, color scheme, add your logo and more.
The Logodust boys decided to share every week and free of charge, some logos they had created for their clients, but that never were used. They are of high-quality logos and is included with the download source files. What a good resource.
Shutterstock, the popular portal that sells images and video stock, has just launched in beta an online tool that allows you to apply customizations to the purchased images on their site before they are discharged. A very useful tool if you use Shutterstock for your images.
NikCollection is a free suite of seven downloadable digital image editing tools for Photoshop/Aperture that allows you to customize, optimize and refine the look of any image with professional features. This include:
1) Sharpener Pro
Professional image sharpening.
2) Define
Custom noise reduction filtered tailored to your specific camera.
3) Color Efex Pro
A comprehensive set of filters for color correction, retouching, and creative effects.
4) Silver Efex Pro
Black-and-white photography controls.
5) Viveza
To selectively adjust the color and tonality of images without complicated masks or selections.
6) HDR Efex Pro
To apply HDR effects to existing photos.
7) Analog Efex Pro
Classic cameras, films, and lenses emulated via dedicated digital filters.
Must have image optimization toolkit for Photoshop and Aperture users. If you love improving digital images you can't ask for a better present than this. 100% Free.
Rankinity is a paid web service which allows you constantly monitor your and your competitor website(s) ranking positions, for specific keywords / keyphrases, inside Google search engine result pages and on other search engines as well.
Key features include:
Check website rankings in real time
Competitor Analysis in SERPs
Monitor site positions in multiple search engines
Limit the search to a particular country or city
Automatically discover fast-growing websites
Complete branding of the interface
Resell Rankinity services under your brand and at your prices
API integration
Very cost-effective. Monitoring of 10 keywords over the arc of 30 days costs: $0.99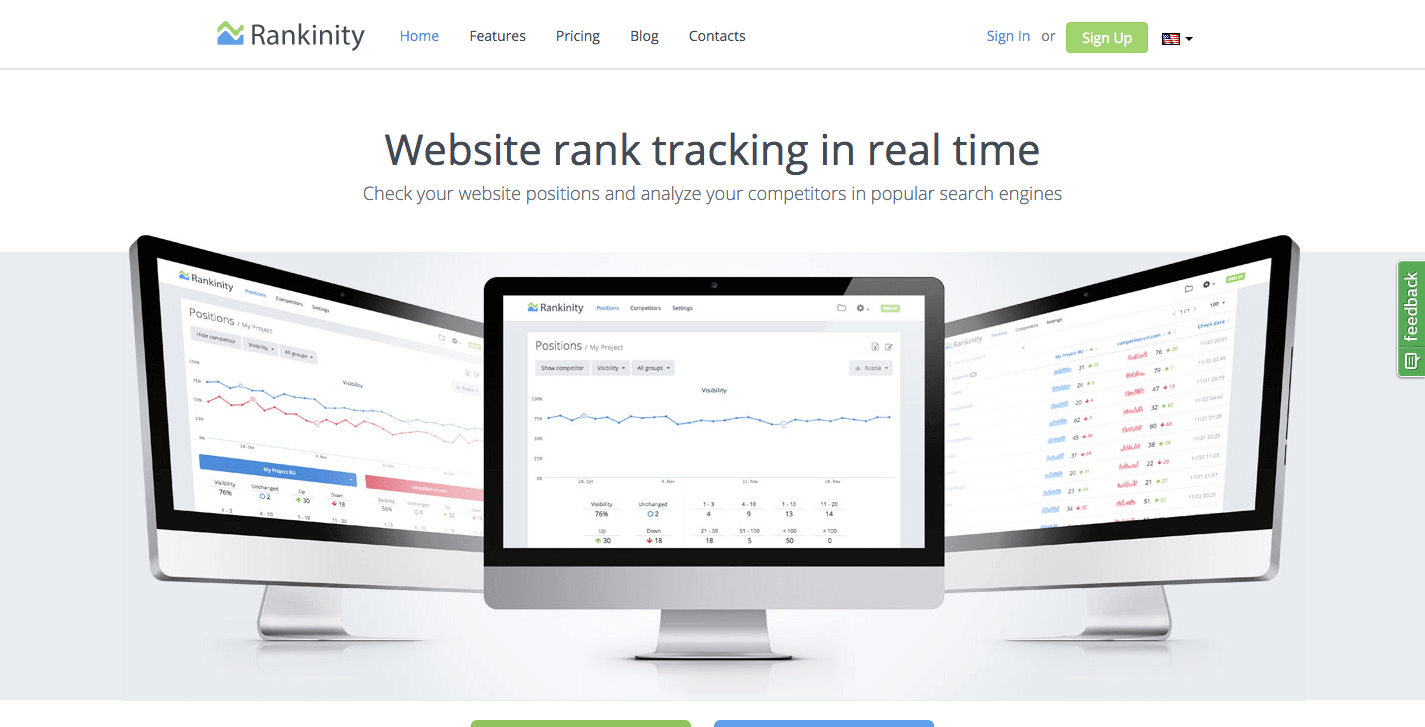 Socialsearch is a web service which will identify engaged relevant fans of your competitors and after having identified them will report them to you via daily emails.
In other words: you submit specific competitors social accounts and SocialSearch will analyze and monitor those accounts with the goal of identifying most active and engaged members, will gather their personal info and contacts and pass them on to you on a systematic basis.
Useful to identify targeted and relevant potential customers to extend reach and engagement on your social channels.
Free plan available. Allows to monitor up to 3 competitors and to store up to 50 new contacts.
Maphub.net is a web app which allows you to easily create, customize, reference and publish custom maps of any part of the world. You can add icons, trails, captions and info as well as be able to choose between different types of basemaps.
Existing data can also be imported into your maps using KML/KMZ, GPX, and GeoJSON files. Maps can be exported in several standard mapping formats, shared on social media or embedded onto any website.
Excellent mappint tool even for the novice inexperienced user. Easy and immediate to use allows to create useful custom maps in minutes.
Deekit is a collaborative shared whiteboard where you can draw, plan, sketch out and illustrate your ideas.
It is possible to upload images, add text and free-hand drawing, and to create multiple separate whiteboards. Finalized whiteboards can be shared or exported as .png files.
A professional whiteboarding tool with easy to use tools and a very usable interface. Great for teams and learning groups.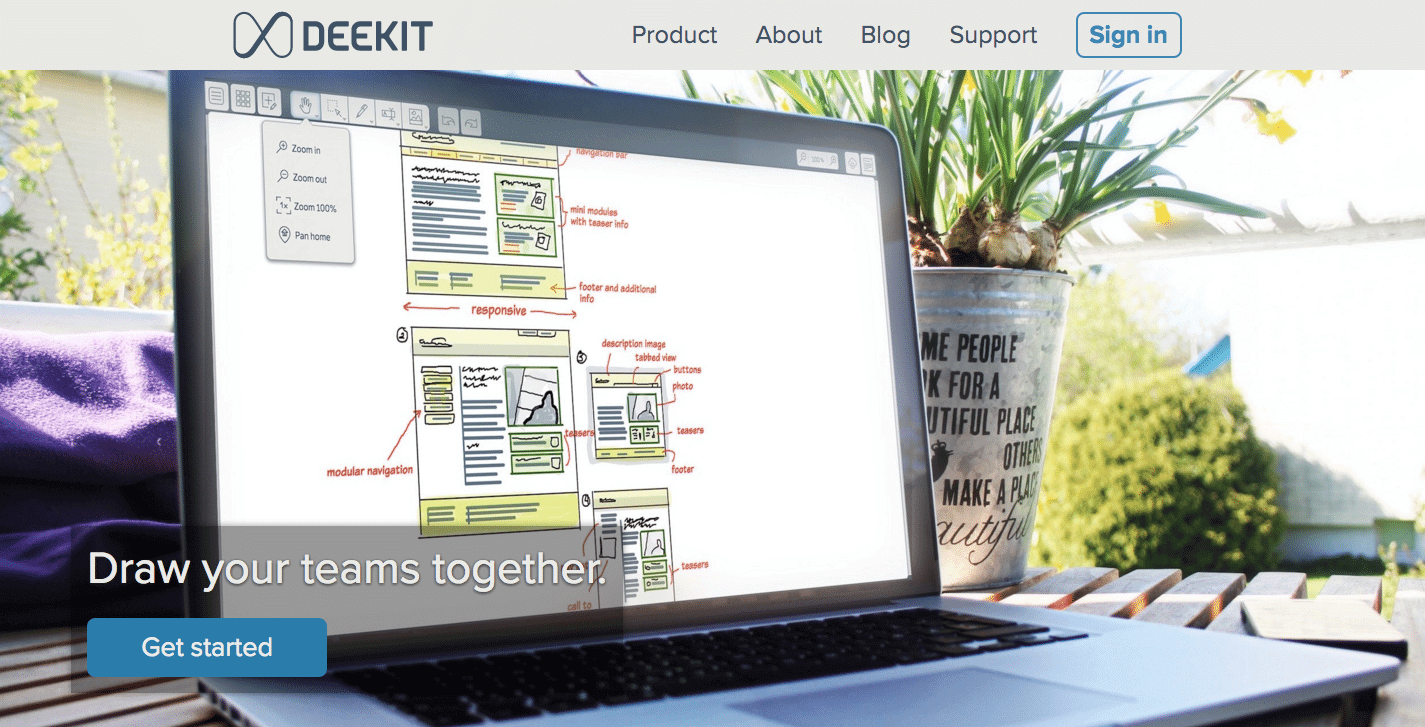 Resources Friday ends here. As always, I encourage you to write in the comments, your opinion on this list, if you have found these tools useful, or if you also want to suggest you new resources and tools.
Have a nice Week End! 😉