Here we are! This special Easter weekend has arrived and this also means that Resources Friday is here once again. We are already at the 17th week and this time I want to begin by thanking all those who dedicate themselves to 5 minutes of your time to read this article every week and thanks for the positive comments that I receive every week. But enough with the chatter, Let's to get to the point, right? Enjoy!
Index:
1) Plugin WordPress
2) Tool Web Design
3) Tool Web Marketing
4) Miscellaneous
It is a new WordPress plugin that allows you to create custom maps with zero effort. In fact you can build and customize your maps without writing a single line of code, thanks to its simple and intuitive editor.
For more info and to see a demo of maps, visit this link: https://www.mapwiz.io/

Also Widget Pack Comment System is a new WordPress plugin that replaces the standard commenting system. It integrates some really interesting features such as:
Social login
Real-time comments and responses
Comments vote
E-mail notifications
YouTube and Vimeo embed, upload images
Real-time and powerful administration tools
Anti-spam protection with Google reCAPTCHA 2.0
Roles Moderator
User ban, IP ban
Group activities
SSL
and more…
I have not had time to try it, but it looks really good alternative to the classic form of comments WordPress.
Sproutsocial Landscape is a free web app which allows you to instantly resize any image to one or more sizes / formats / aspect ratios so that it can be used on any social media platform.
Designed specifically for social media marketers, content creators and business owners as an efficient solution to instantly produce multiple image sizes optimized for social media profiles, messages and campaigns.
Great time saver for social media marketers needing to adjust and resize the same image for multiple social media outlets.
100% free.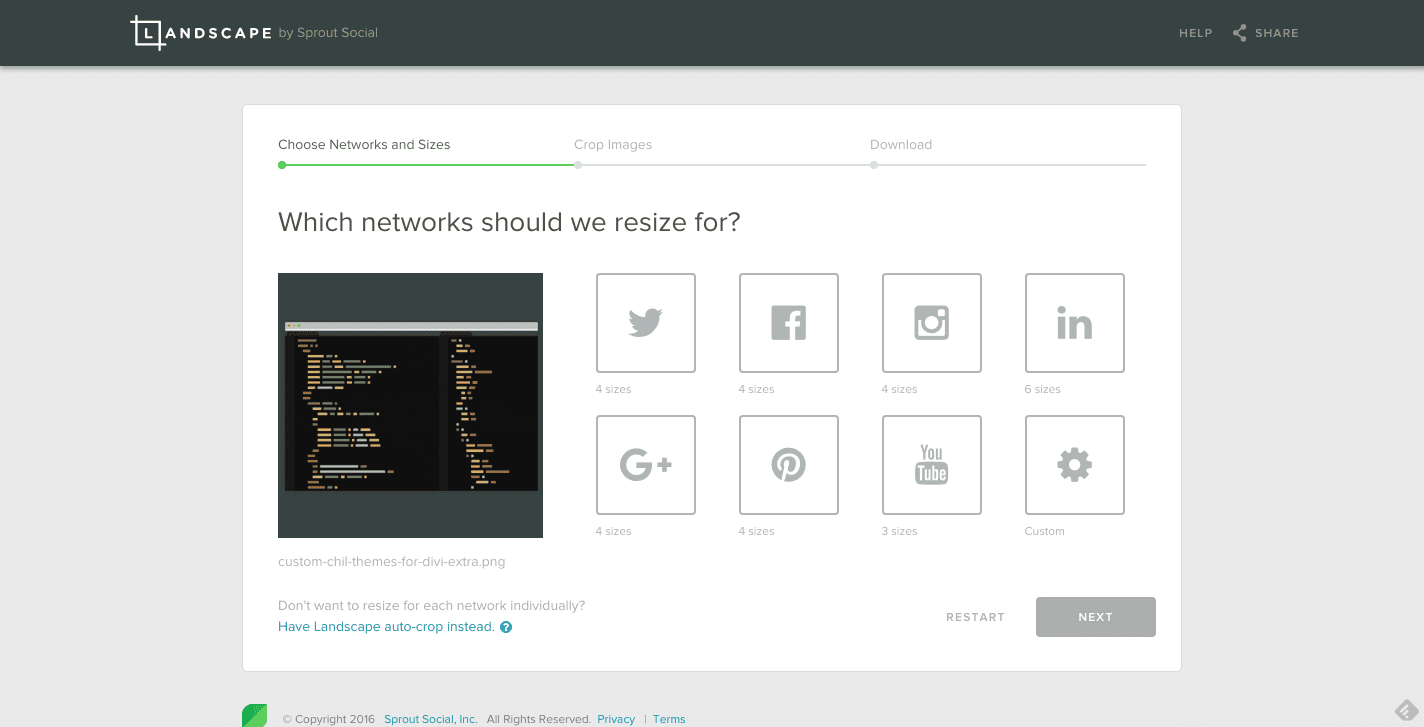 Testing Anywhere is the solution for making automated tests on your website and get notifications if something is wrong. Testing Anywhere is a cloud service that helps you keep under continuously monitoring your site or app to find any bugs as they arise
How does it work:
Create tests: Thanks to the intuitive dashboard Test Anywhere, set the test is simple and fast and does not require any skill of coding;
Program when launching tests: the test program in a given period of time, this helps you track down any bugs from any source they come;
Receive notifications: Anywhere and at any time you can be sure that your site is working correctly, otherwise you will receive an instant notification.
An indispensable tool to carry out performance tests prior to a project delivery.
SumoMe is a complete suite of tools to increase traffic and conversions on your site. Easy to use and customize, SumoMe is a really great tool that integrates seamlessly with email marketing services, in fact, a single click, you can connect it directly to services such as MailChimp, Aweber, Get Response and many more.
Here are some of the tools that you can use:
Heat maps
Sharing Bar
Google Analytics
Image Sharer
Contact Form
Pop-up
And so on.
A really recommended tool, among the best in class. In the free version, it offers everything you need to make your business grow.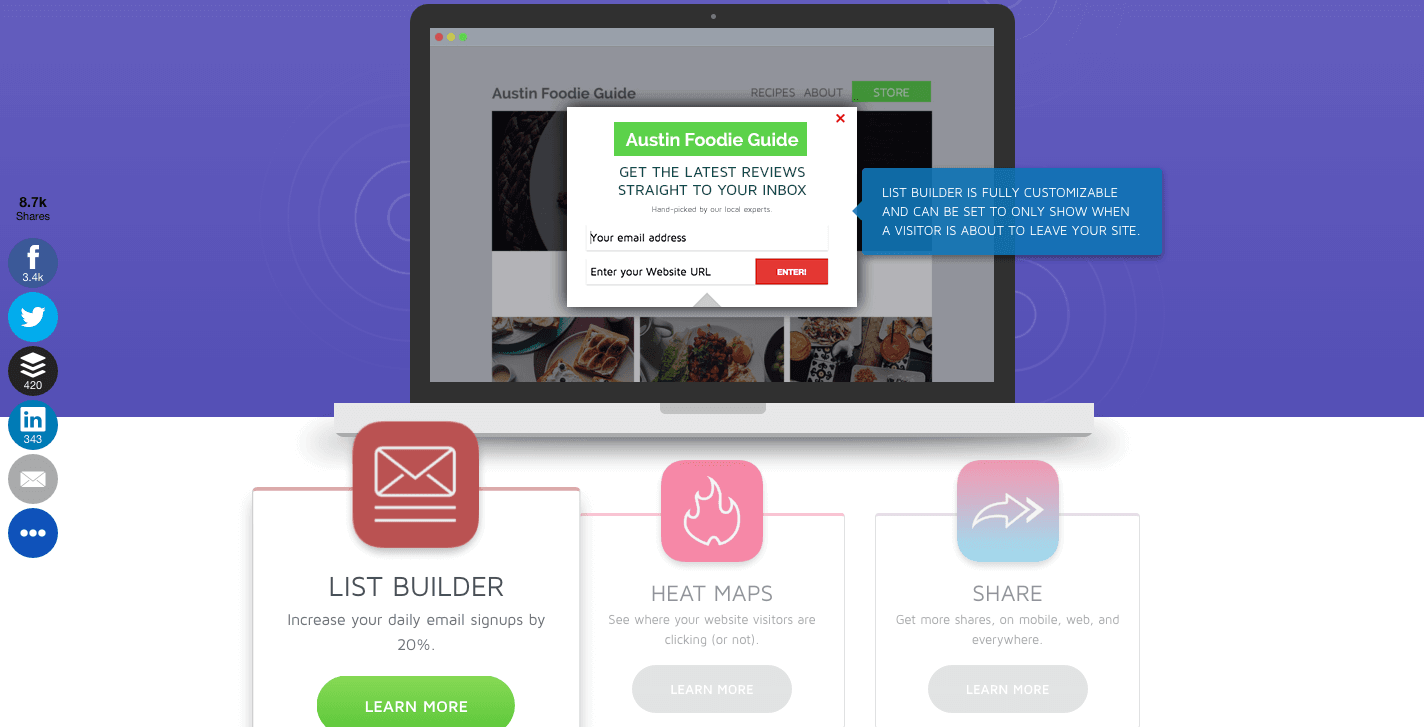 Laterbox it is the productivity tool that allows you to concentrate on what is important now and plan what you need for tomorrow. What makes Laterbox is the main objective for which it was designed. In fact it was created keeping in mind that it takes time to change the way you work by using an app for productivity. No matter how complex software, will not help you to be more productive on the first day of use. Laterbox you can start with step by step and explore the various features as you progress.
Crawly is a free web app which allows you to convert the contents of any website into structured data downloadable in CSV or JSON formats. Just input the URL of the webpage you want to convert into data and you will get an email linking to a page where all of the exported structured data from the page has been exported.
Supersimple free tool to scrape/ extract data from any web page.
100% free.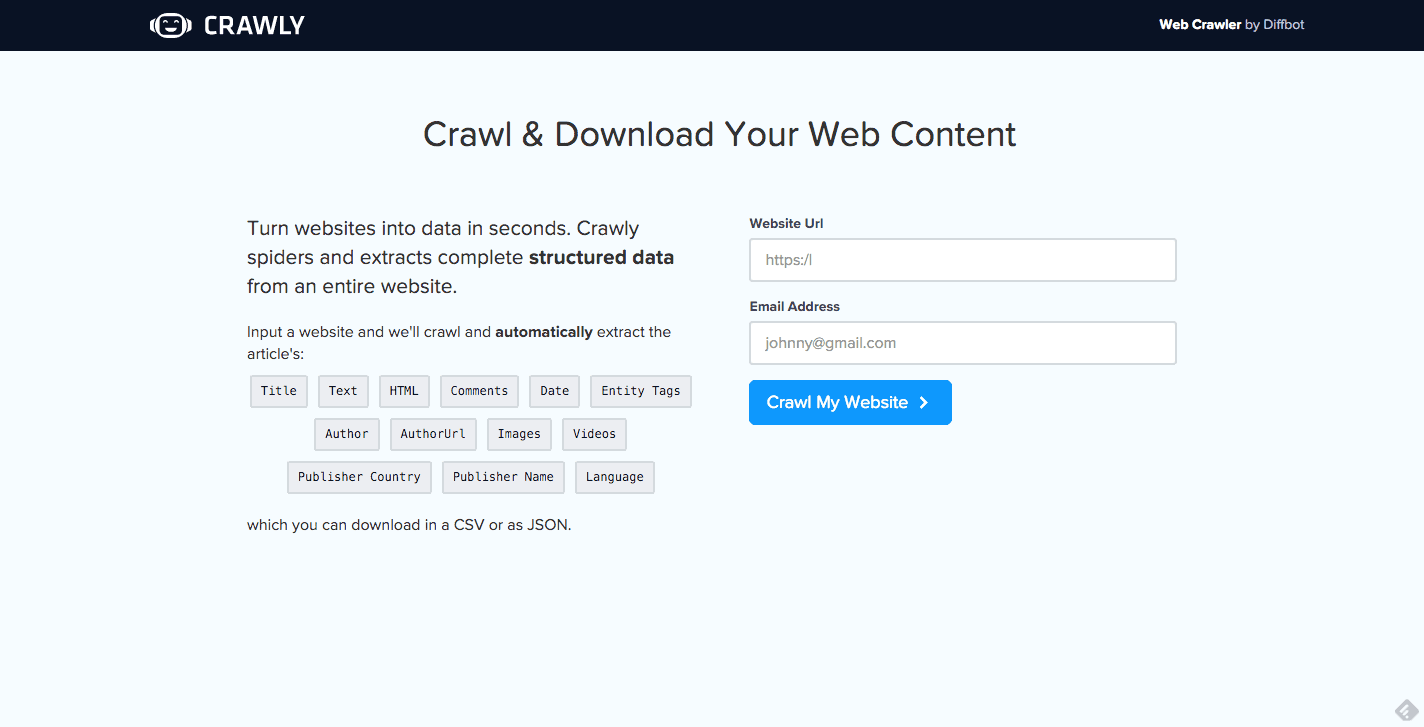 Often check your facebook profile or your email box? Or maybe you spend too much time on youtube? Escape helps you to find out!
This is a free Mac app that keeps track of all your digital habits, unnecessary, and that will distract you from your work, with daily updates on your progress.
100% free.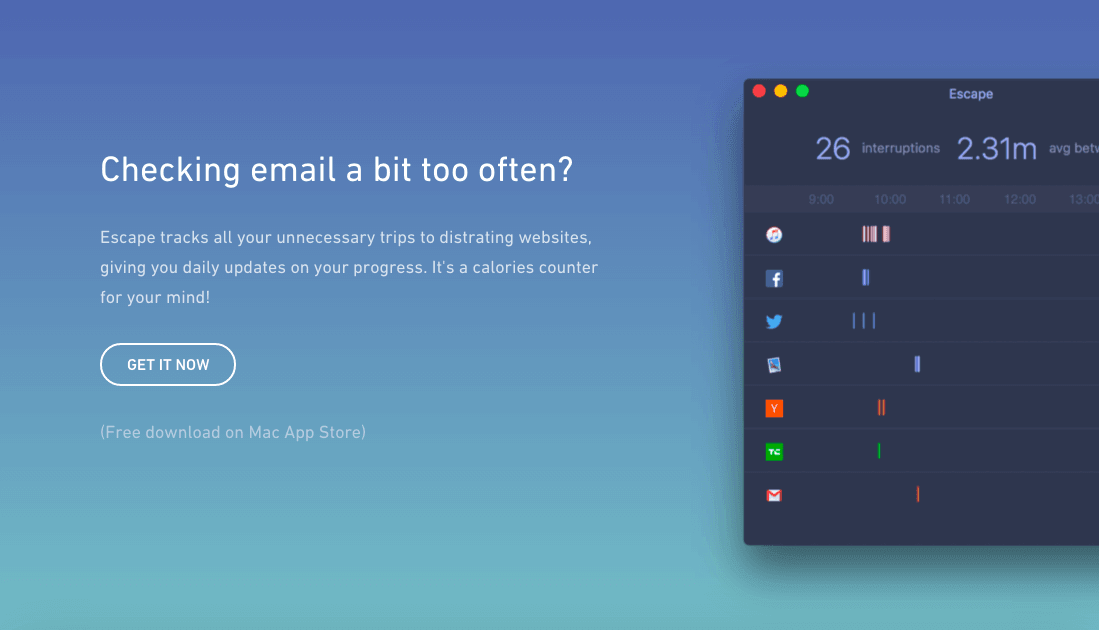 This was the last tool of the week, but this week I want to end up in an alternative way, with an article that make you smile all the graphic designer of the world! Trust me, it's worth it 😉
Link article: 25 GIFs Only Graphic Designers Will Understand
Before leaving, seen approaching Easter, I want to make my own best wishes for a Happy Easter to you and your family. I hope you can spend carefree hours in any corner of the world where you are.
Have a nice weekend!
[et_pb_shop admin_label="Shop" type="product_category" include_categories="business,ecommerce,layouts,photography,services" columns_number="1″ orderby="price-desc" posts_number="8″] [/et_pb_shop][et_pb_shop admin_label="Shop" type="product_category" include_categories="services" columns_number="1″ orderby="price" posts_number="6″] [/et_pb_shop]