One of the things I love to do in my spare time is to test new tools for my work, many of those who try, I post them right here in Resources Friday and many times I find some really amazing tools. For example today discover Desygner, a graphical tool that combines the best of Canva, Snappa.io and Designfeed.io, uniquely incredible tool, totally free!. But when you've read the previous appointments of Resources Friday, you know that below await other useful tools, so you better start now!
Index:
1) Plugin WordPress
2) Tool Web Design
3) Tool Web Marketing
4) Miscellaneous
Maps Builder – Google Maps Plugin
Maps Builder is one of the best plugins for WordPress to create as many maps as you want and place them anywhere you like on your website. Customize size, style, and even custom map producers. There are many customizations that you can create with a simplicity and speed that will amaze you.
If you need to add a custom map to your website, Google Maps Builder is the right plugin for you.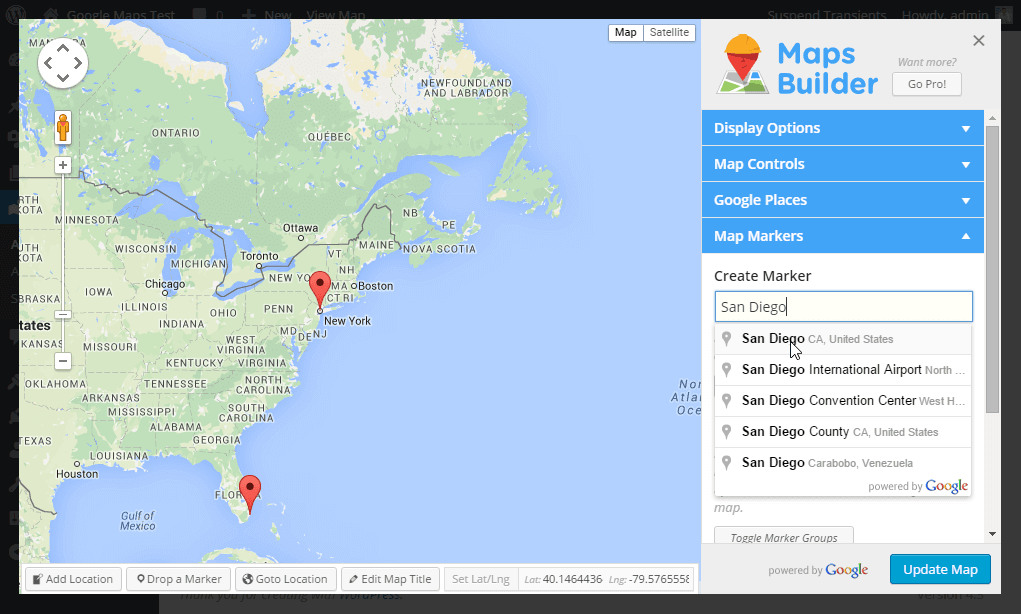 Event Organiser
Very simple to set up and use, Event Organiser is really a great plugin for creating and managing events. You can create unique or recurring events, supplement the Google Maps, use widgets Calendar and Event List in your sidebar, and extend its functions with a few simple changes to your code.
Also available in the PRO version with many more possibilities. Recommended.
Desygner
What's better than Canva, Designfeed.io and Snappa.io? Desygner! Create promos, social banners, advertisements and banners for both the web and the print media. It contains dozens of ready-made templates and thousands of images and free icons. The only limit? Your imagination! Really a fantastic tool. I almost forgot … it's totally free!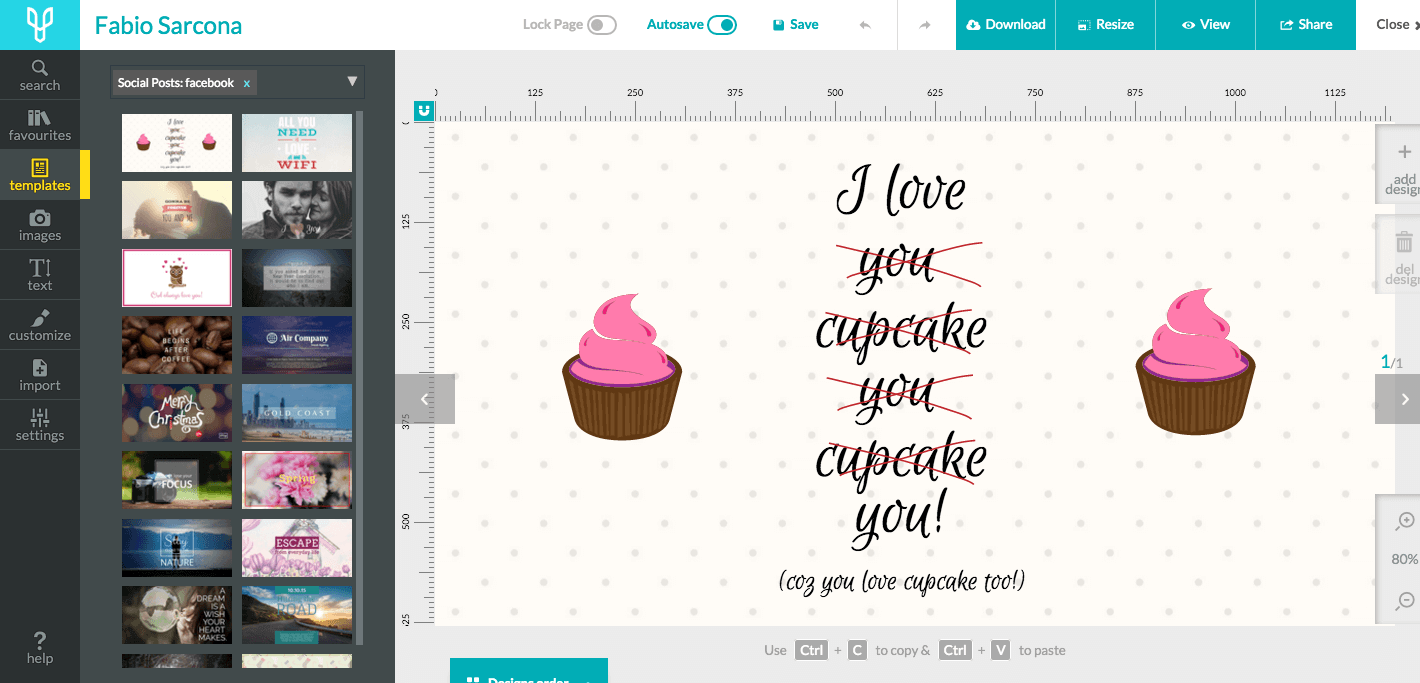 IconMonstr
IconMonstr provides you with over 3000 free icons available: SVG, AI, PSD and PNG. Selecting the PNG version you can access the editor that allows you to quickly customize your icons before downloading. Recommended.
ColorHunt
ColorHunt is a curated collection of beautiful color combinations, updated every day. Great to have new inspiration during the design process of a website.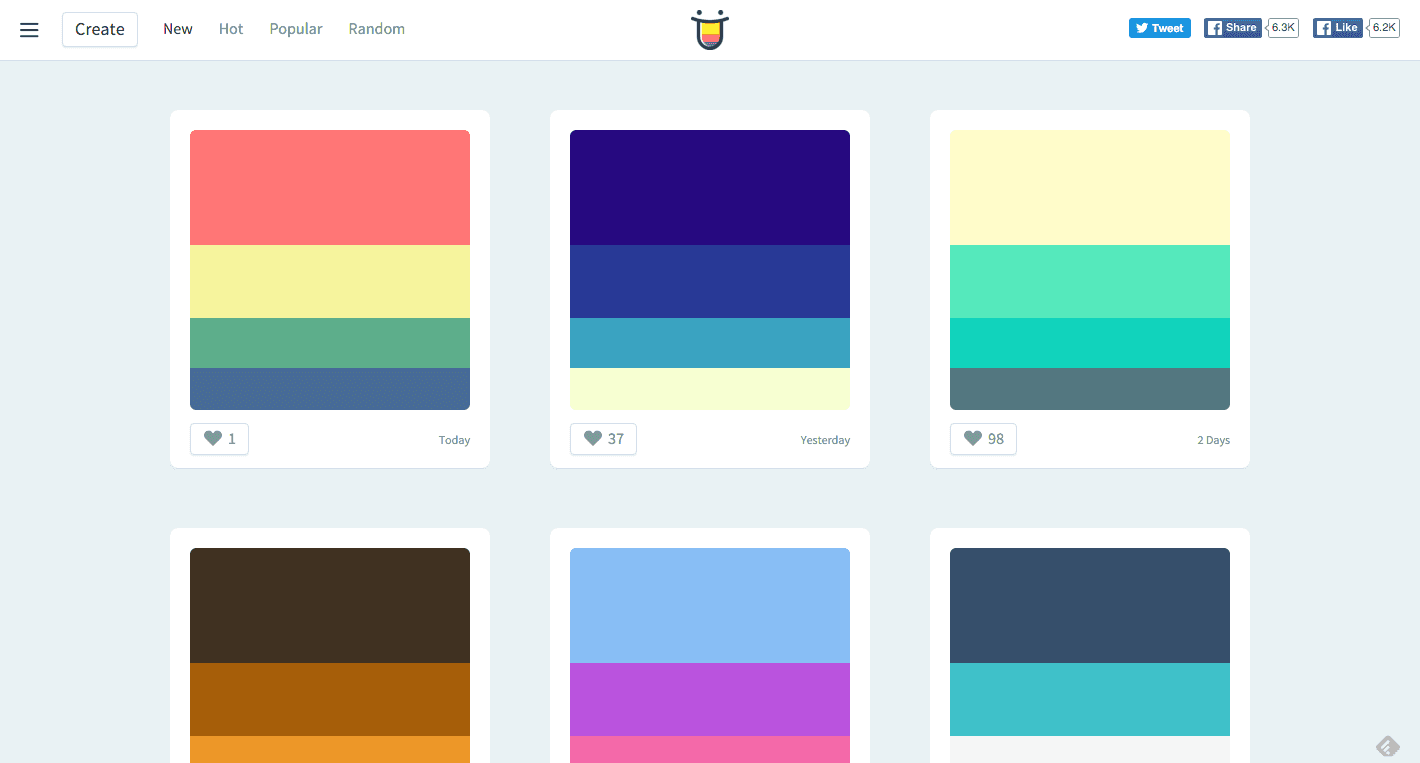 Similar Web
Similar Web is one of the most popular tools for analyzing your competitors. You can just enter the Internet address of the site you want to analyze, and within seconds you will find out the volume of traffic, its ranking, the traffic comes from, referrals and more. Also available in the PRO version for a more specific analysis of competitors.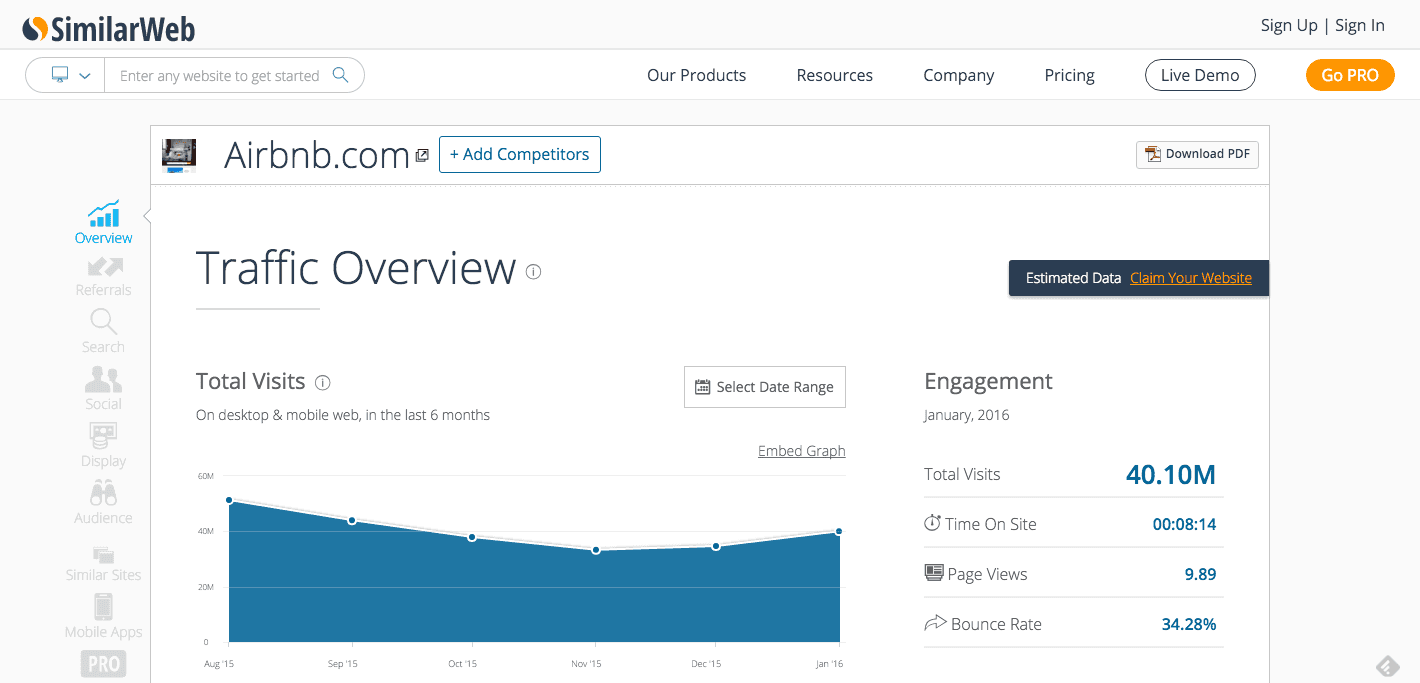 Vizir
Vizir is a free web app which facilitates the creation of online surveys and the analysis of the respondents data. Vizir questionnaires can be viewed on any type of device and can be shared via social media, or can be published into your website easily. It also works hand in hand with MS Office.
No initial registration required to create a survey.
Free plan includes unlimited questions and responses.
Good tool for those not needing sophisticated and costly survey tools (SurveyMonkey). It provides a simple and non-technical way to create good-looking questionnaire and to easily analyze incoming data. It is better than Google Forms relative to interface design and data analysis and a good alternative to Typeform if you need something that allows to spend less time creating your survey.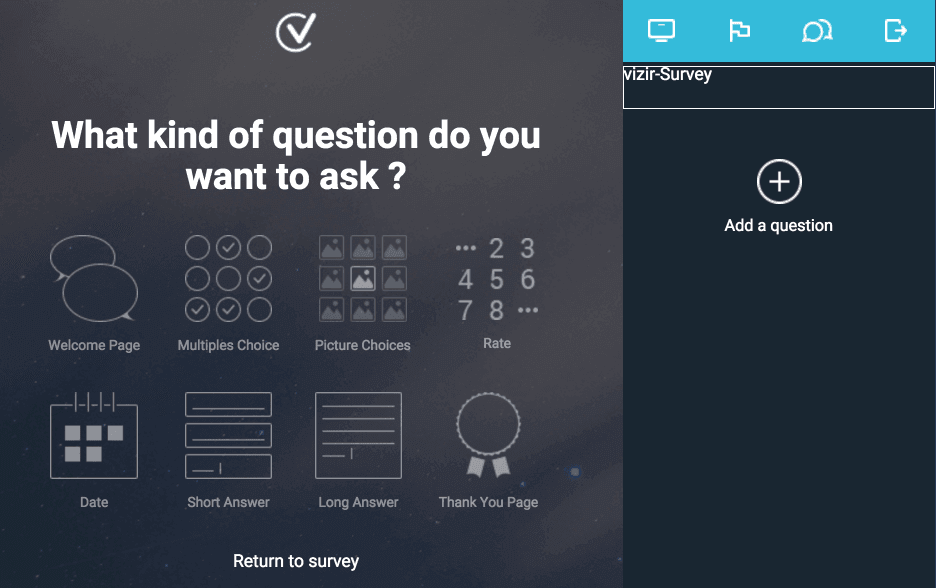 GIFmakerio
GIFmakerio is a downloadable software for Windows and Mac designed to facilitate the creation of animated GIFs from YouTube and Vimeo videos (and also from 200 other video sites with the PRO version). It is possible to select a specific part of a video and to convert it i to an animated GIF and to add filters and overlay text labels /captions on it.
Pro version adds precise trimming, longer and higher quality GIFs, more filters, place your own logo and more.
Easy-to-use GIF animation builder does what it promises and provides lots of useful controls and filters to further improve and customize your results. Recommended.
Clearbit
Clearbit s a free Chrome browser extension that allows you to find email contacts of people, their social handles, and detailed info about the location, size and business volume of the company they work for.
Useful free tool to find prospects and direct emails to journalists or other important people for whom you have no direct email. 100% free.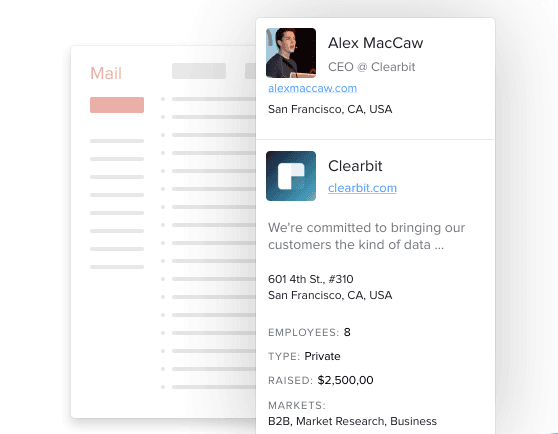 Process.st
Process.st is a web app which allows you to organize complex recurring workflows by listing and ordering the individual tasks and sub-tasks and assigning them either to people or to automated bots ( it integrates with Zapier).
A unique benefit of Process.st is that each task in a workflow can be documented in detail also with the help of images and video. It is also possible to create publicly shareable checklists, which can be embedded on any site and which can also be used for lead generation purposes.
An excellent solution when you have complex tasks that you need to run periodically and where different people may be assigned to it. With process.st, there's no way that a subtask can be skipped, overlooked or forgotten. Plus you get all of the benefits of being able to hook up to automated bots who can carry out reliably specific sub-tasks. Last but not least the shareable checklist creation tactic for lead generation is indeed smart though it can be confusing for a first timer to understand how to set one up easily.
This was the last recommended tool for this week, but if you liked this article then "run" to review the previous eleven editions. You'll discover many new and useful tools to improve and speed up your work.
As always, I encourage you to let me know what you think of these tools, they can be useful, and if you want, you can recommend your favorite. I wait for you in the comments 🙂
Have a nice weekend!
Fabio.
[product id=13612]
[product id=11500]
[product id=14367]
[product id=14085]
[product id=13499]
[product id=13150]
[product id=3287]