How many times have you wasted time looking for free quality images for your website and to become crazy to find the right one? Time that you could spend to improve your business using a tool like Zoommy that lets you find, in seconds, the image you're looking for.
Here, if you already know Resources Friday, you know that every Friday you can find tools and resources that can get you rid of these unnecessary waste of time, so you can focus yourself to better your business and enjoy more free time.. Okay boys, enough talk!
It 's time to start! 😉
Index:
1) Plugin WordPress
2) Tool Web Design
3) Tool Web Marketing
4) Miscellaneous
WP Tabbed Widget
WP Tabbed Widget is a WordPress plugin that allows you to gather your widget into a tabbed widget style. Very simple to set up, and with a great graphical interface and fully responsive.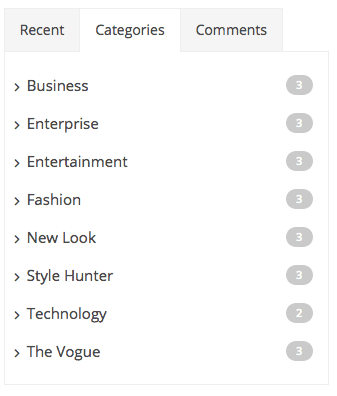 UCAT – Next Story
UCAT – Next Story is a new plugin, recently published in the repository of WP, which adds a lateral navigation to your blogpost, media, pages and portfolio, with interesting hover effects That in some cases Enhance the element, or show a preview of the content to as.
Very simple to set up and works perfectly with the latest version of Divi (2.6.1).
Here's an example: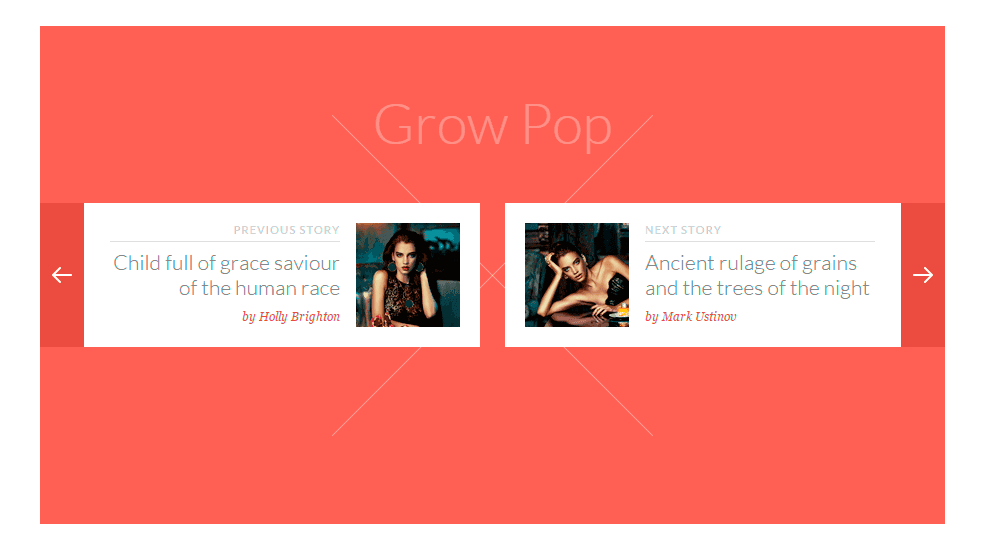 Zoomy
Zoomy is a cross-platform downloadable software for PC, Mac and Linux that allows you to search and find Creative-Commons or Public-Domain licensed images ready-to-be-used. Zoomy taps over 30 free images sources and provides access to over 10K images.
Great tool to rapidly find and download quality stock images at zero cost. Easy-to-use, cost-effective.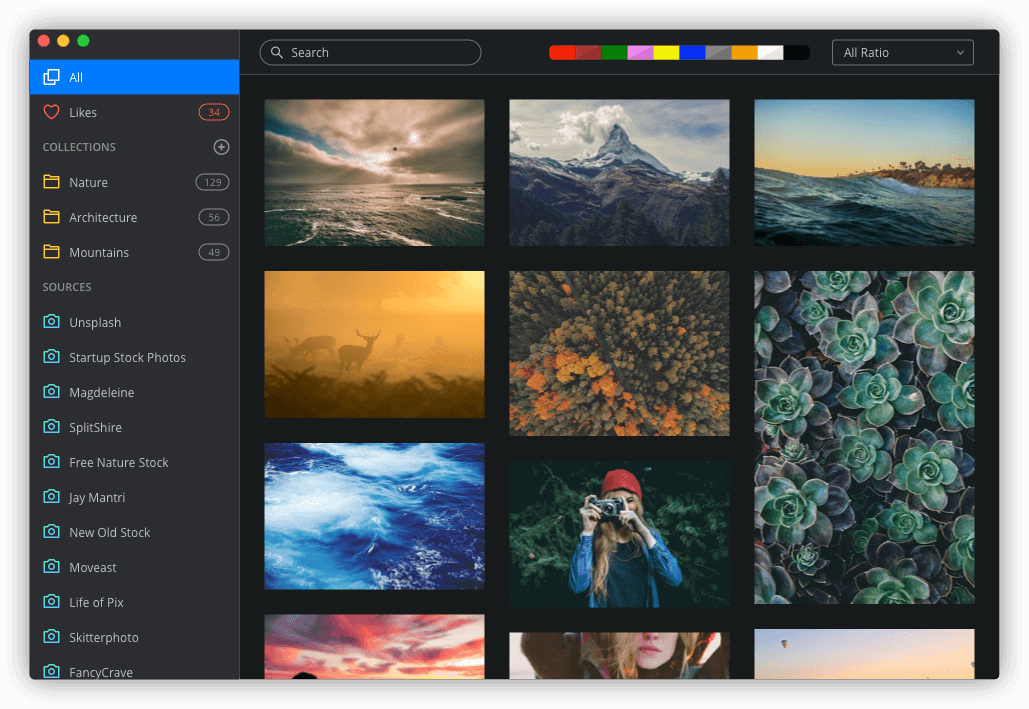 Designfeed.io
Designfeed.io is a revolutionary web app which allows anyone to create great looking promos, ads, social posts and more by simply inputing the key text and image you want to include. Designfeed can do the rest instantly, by showcasing tens of design alternatives ready to be used and in all of the ad and social standard posting formats for Facebook, Twitter, Instagram, LinkedIn, and Tumblr.
It really augments anyone's ability to produce professional-looking visual content. Very good for social ands, picture quotes and promos of any kind. Highly recommended.
100% Free
WebinarJam
Webinar Jam is a very powerful webinar and webcasting platform, capable of integrating:
lead generation
landing page creation
full live webinar features including video and screen-sharing
full audio and video recording
full automated webinar playback
live offers during eventsand a lot more.
and a lot more.
Excellent solution for anyone wanting to utilise webinars as a key marketing and sales channel.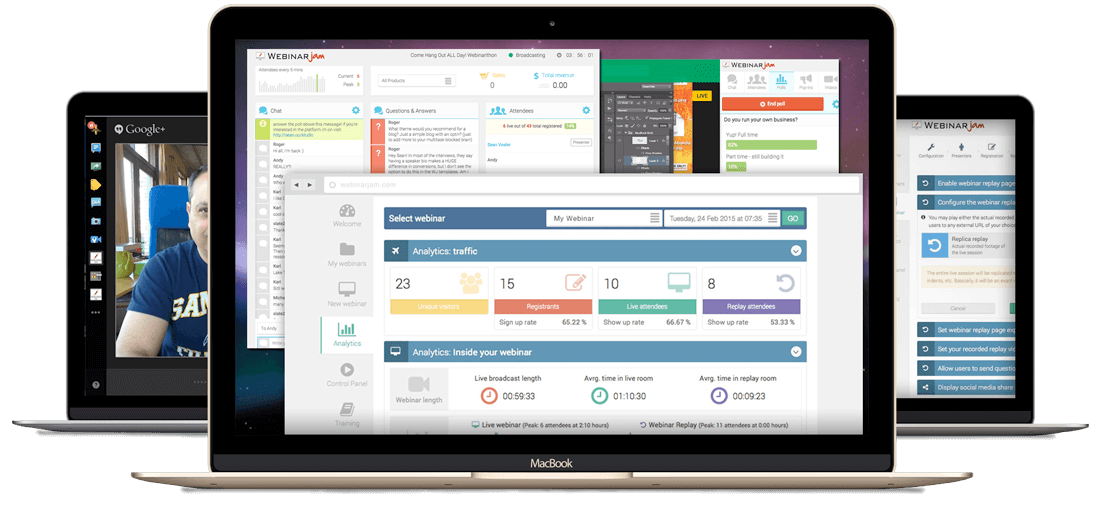 Tabsite
Tabsite is a tool that allows you to give the turbo to your online marketing. In fact, it offers many tools to improve your promotions for
Web, Mobile and Social.
Here's what you can do:
Create Video and Photo Contest
Create coupon / deal for Social
Form and Survey
Landing Page
and so on.
A tool, really complete that simplifies the creation of good marketing campaigns.
Telestream Cloud
Telestream Cloud is a professional video transcoding service offering the ability to convert video and audio to your preferred format and while using your custom selected settings (resolution, bitrate, compression, etc.). Easy to setup, and with all of the codecs you can think of. Fully customizable.
Usable, cost-effective solution for running video conversion tasks in the cloud, without taking up resources on your local computer.
EmailonDeck
EmailonDeck provides an instant email address and inbox without registration or login that can be used to sign-up to services without submitting your official email or to correspond with others while remaining anonymous.
All received emails are automatically deleted after you have read them. Simple, immediate and 100% free.
An Attack Platform Infecting WordPress Sites (Article)
Just this week the boys from Wordfence, famous security plugin for WordPress, have shared on their blog a very disturbing discovery. In fact, during a recent investigation of some attacks by hackers, it has been found a simple two-line script, but able to breach security with powerful attacks. In the article (which I suggest you read) you can also see a video that simulates an attack generated by this script.
With this last resource closes this new appointment with Resorces Friday. As always, I wait for you in the comments to know your opinion on this list, and find the tools you want to recommend to the community.
Have a nice weekend!