Hello Divi People and welcome to our latest irregular vodcast – its a Sunday right now and there's been plenty going on in the Divi Nation – We had a lot to deal with on the updates on WordPress 4.5 and it causing some serious issues (not really that serious but enough to be a pain) The bottom line is if you update Divi first, update any Elegant themes plugins and then update WordPress all should be good – Elegant Themes did a a super fast update to Divi 27 to get over any issues a jquery replacement in the WordPress update that caused animations not to work and a whole lot of other things too. So, Well Done them!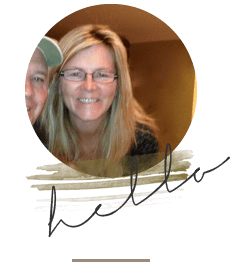 At Elegant Marketplace we kick started our first learning course by Laura Heuer on how to get the most out of productivity tools and.. its proving to be popular – Why not let Laura guide you through how to set up and use Evernote, 17hats, canva and a few other things – visit elegantmarketplace.net (our learning platform) and hit the link to Laura's profile and get on that course – it will save you hours!
We also featured Michelle Nunan in our Andrew Palmer Presents where Eileen asked her many questionsand got answers for most (!)
We had some great plugins released on our own store as well, from fun stuff that helps you swap out an image to making saved Divi layouts appear above the header, pre content, post content and just above the footer to font awesome icons being easily added to blurbs – so many in fact, you might as well just go and take a look in our store. We have even utilised some on our site – especially the new layout for bloom from Michelle, its so easy to install and use!
We made some subtle changes to the website meaning that it downloads faster in most browsers and countries and you can now see all our products on the view all products link. If you are a developer, we'd love to hear form you and of course, if you are a customer tell us what you think in our comments sections on the site.
And finally, our own Deep Dive into Divi course got as little delayed due to lots going on in the community, brining new developers on board and of course – Learning the nuances of Divi 2.7 so that we can pass them onto you in the best possible way – so, the course is 2 weeks away – yes, that's it its announced, the DEEP DIVE INTO DIVI course is TWO WEEKS AWAY from going live so sign up on this page today to make sure you know we are launched!
It only goes to say, thanks for all your support, Eileen and I appreciate it more than you know and catch up with us either here on Elegant Marketplace or in the Divi Theme Users Facebook group.
Thanks for watching and listening, we'll see you soon.
[et_pb_shop admin_label="Shop" type="product_category" include_categories="chooseyourprice" columns_number="1″ orderby="menu_order" posts_number="3″] [/et_pb_shop]