With Independence Day now a thing of recent memory, for those of you in the United States, it's got us thinking about what being independent truly means. Millions of people up and down the country are sick of working for "the man" day after day, and would rather cut the nonsense and deal with customers directly.
Elegant Marketplace can't promise you full job independence, but it can certainly help you along the way. We offer a range of products which let you create stunning, beautiful websites that will attract customers and win you new business. We provide many of the tools you need to strike out by yourself without having to rely on a company to feed you work, allowing you to set your own schedule, decide who you work for, and how much you charge for your services. 
Independent Freelancers Love Divi Builder and Elementor
Building a website can be a challenge. It's not just the technical difficulties concerning SEO that cause problems but also all of the thousands of manipulations that you have to perform to get the layout looking just right. It's an enormous time drain and, frankly, something that freelancers can do without. 
Here's where Divi Builder helps. Instead of doing everything by hand, Divi Builder allows you to manage blocks of content without changing your existing theme. So, if you've got a theme that you like, there's no need to change it, swap it out, or go through the annoyingly detailed process of editing it to reflect your new requirements. Divi Builder lets you create and edit content blocks in a fluid and seamless way, negating the need to spend hours dragging text boxes or editing buttons.
For freelancers looking for independence, it's a great tool. With Divi Builder, you have more time to focus on winning new clients and spend less time worrying about whether the click boxes on your website are the right size. You get to live life and can avoid many of the mundane tasks that make work a bore. 
Create Beautiful Pages In Just A Few Clicks
If you've ever stumbled across a website that you've never heard of but were blown away by the quality, then there's a good chance that it was made using a WordPress plugin called Elementor.  Elementor is essentially a free WordPress page building tool that lets you create stunning WordPress-based sites fast. 
Elementor works by zooming out and letting freelancers design their websites at a high level. You drag and drop elements on the screen, placing them where you want them, and the smart software arranges them all for you in an aesthetically-pleasing way. You don't have to come up with a layout that obeys the "golden ratio" or the "rule of three" – it's all right there for you  – just drag and drop!. 
Elementor opens up dozens of opportunities and allows you to place useful widgets and headings on your site. The complexity of the layouts is almost unlimited. You're free to experiment and create menu and content structures that reflect your communication requirements. There's no guesswork involved. 
Elegant Marketplace Has A Vast Selection Of Child Themes And Plugins For WordPress
As somebody building independence, you don't want to be constrained by the limitations of your WordPress theme. You'd like to make changes to reflect your audience, market, or products better, but you may feel that your theme is locking you into engaging a particular strategy.
Child themes from Elegant Marketplace help you skirt around this problem. Instead of forcing you to update your entire theme, child themes inherit all the functionality of the existing theme but change the aesthetic. You're then free to make whatever modifications you require without making changes to the parent file. Again, this allows you to save an enormous amount of time while giving you the flexibility to adapt as you see fit. 
Elegant Marketplace offers hundreds of child themes for a variety of WordPress themes and plugins. Child themes will only override the functionality of the parent theme if instructed. Child themes are, therefore, a safe way to make changes that won't lead to months of debugging, trying to figure out what it is precisely you did wrong. 
Elegant Marketplace And Living The Freelance Dream
If you've been reading tips on becoming a freelancer and want to live the dream, then adopting best practice in WordPress is an integral part of that process. You may have already built websites for other people and are now looking for ways to make it a full-time profession. You may want to go it alone or start an agency and employ other people to meet client demand. Whatever your objectives, you can make things much more comfortable with the right tools by your side from Elegant Marketplace. 
At Elegant Marketplace, we're freelancers just like you. We built our marketplace with the express intention of helping others lead a life of freedom and independence we have created for ourselves. All of our Vendor products are geared towards making it easier for people to build compelling websites which thrill customers. We help to level the playing field, making it easier for smaller players to compete with larger organizations in their industry. 
Divi Builder takes the labor out of creating a web page, letting designers & developers like you create maximum value for clients with just a few clicks. It's easy to build a website that looks as if it's been designed by a team of professionals in only a few minutes. It's never been easier for freelancers to say goodbye to high fees and unattractive websites and get something that looks genuinely exceptional. 
We helped you celebrate Independence Day This July 4th With 30% Off Voucher
At Elegant Marketplace, it's our ambition to help all of our customers achieve greater independence. That's why, when July 4th appeared,  we offered a 30 percent off voucher for everything that you bought. Yes, that's right: 30 percent off everything you could put in your cart. It's our way of saying – Get some independence and make more money with our help! 
Design Knowledge
As web developers we sometimes find it difficult to get the balance right between functionality and design requirements – we have no hesitation in recommending this course by Mor Cohen one of our favorite designers – the course takes you through typography, color balance and – well – see for yourself – its a fantastic course and its helped all of us here at Elegant Marketplace on our design journey.
Also, Andrew Palmer of Elegant Marketplace along with Sean Barton of Tortoise IT recently launched Page Builder Cloud an excellent way to save any layout you build in numerous page builders – it saves your chosen layouts from your favorite Page Builders to a secure cloud infrastructure – its a SAAS if you like and its got some mad pricing going on at the moment so,  join up and take advantage of Founder Pricing – There is even a lifetime offer that won't be there for long. Don't forget we also have Layouts Cloud for Divi and Layouts Manager for Elementor – we just can't stop helping – right? The feedback has been amazing!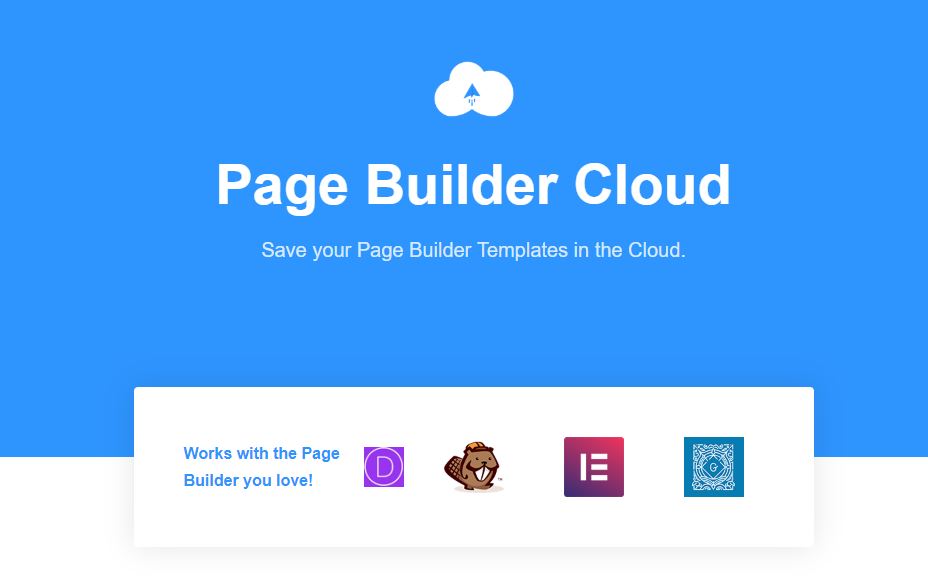 We also give vendors the opportunity to offer their products and services to a wide audience – (currently 72,000 registered customers and growing every day) So, if you have a WordPress plugin, theme or layout that you think would sell (pro tip, it doesn't have to be Divi, Elementor or any page builder related theme or plugin), apply to become a Vendor on Elegant Marketplace
Did you use our Independence Day offer to start building your dream lifestyle?