There's a lot of murmuring in the design community these days regarding carousel-style homepage sliders and the general idea that, well, they suck. Reasons cited: They're bad for SEO, they work poorly on mobile, people glaze over them like they're not there, they're just plain evil. And yet, sliders are everywhere — they're a standard part of the web design vocabulary in 2015. Clients love them, because it makes them feel like they can get more stuff at the top of the screen. But should we, the design community, be encouraging them?
In my personal experience, people really have developed the same sort of blindness to sliders that they have for banner ads. When I launched my homepage, I had a slider with three offers at the top of the page. Ninety percent of the comments I got back were roughly along the lines of "Why don't you have X or Y on your homepage?" And overwhelmingly, most people didn't even realize there was a slider — they just thought it was an image. In every way, it was a fail. I redesigned the page and created a grid of images related to my target audience with a tagline nested in the middle. The response has been overwhelmingly positive, ever since.
So what can you do with your homepage, "above the fold," instead? (And yes, we can discuss the fact that "above the fold" doesn't exist anymore in another post. Promise.) I've got 10 ideas here to inspire you.
1. A Hero Image (Just One)
Custom photography is all the rage these days, and using a bold homepage image can still be incredibly effective as a strong visual hook (especially if your audience includes visual types like myself). So if you're willing to invest in good photography — or have an exceptional talent for hunting down amazing stock images that are unique and not overused by everyone else on the planet — don't feel like you have to abandon hero images entirely.
This homepage design by The Maine Thing Quarterly uses a full-screen hero image with trendy iconography and font choices to convey a tone and mood before you ever start reading. There are definitely those who feel like a full-page image is a dreadful waste of real estate, and you should really consider context, your audience and their general druthers before you go this route. But personally, I am still a huge fan of this look.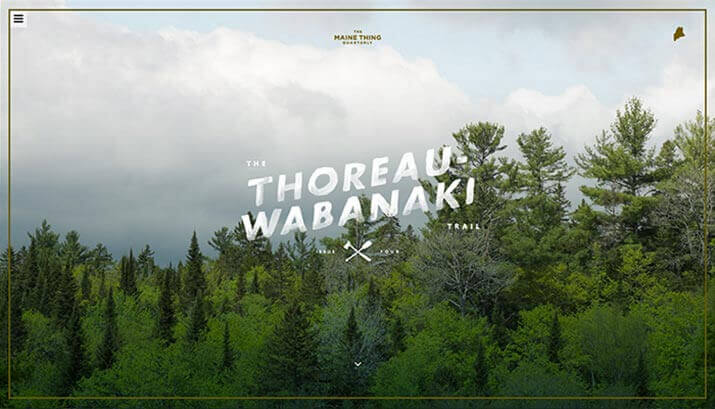 2. Your Smiling Face
Especially for thought leaders, coaches and others of that ilk, putting your portrait front and center can be incredibly effective. It allows your users to connect with you instantly, and it gets them into your overall "vibe" without saying a word. You see this everywhere in the coaching and teaching sectors of the Web, so it's not exactly the most original idea out there, but it can be done in ways that really stand out. Strong photography is a must if you want to use this style — so hire a professional photographer, and be strategic about planning a shoot that communicates your brand values in a clear way.
Jonathan Fields has done a great job with this on his site — his homepage image is bold and captivating, and it works really nicely in the overall design.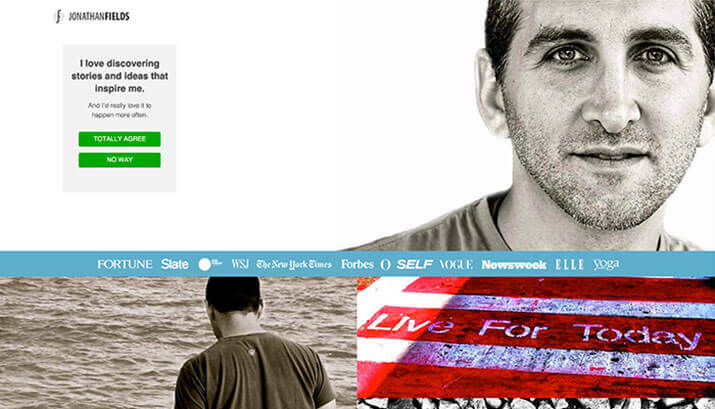 Nikki Elledge Brown also has a unique take on this approach, using a flat, colorful background and an ample number of props to communicate her brand.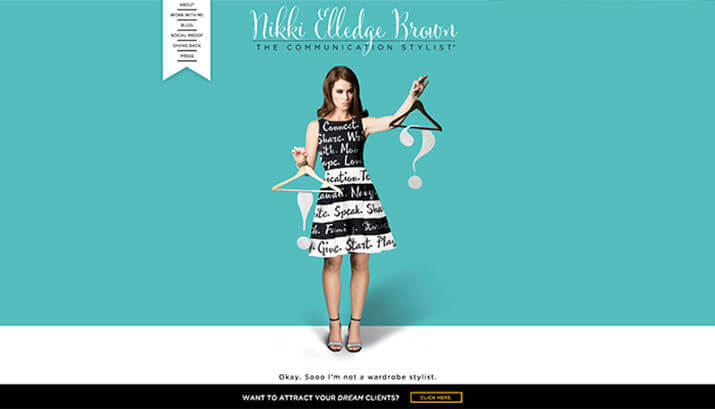 3. Your Product
If you've got something to sell, why not skip straight to the punch? The Moniker Guitars site features not just their product but their process right there at the top of the homepage. They then lead you directly into that process immediately below — there's not a lot of hunting involved in figuring out how to make this site work.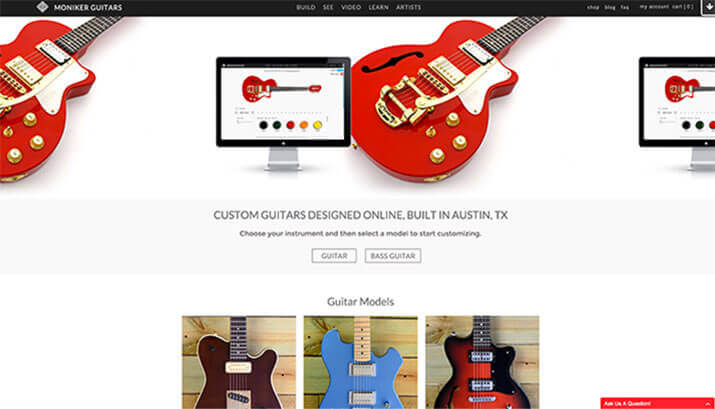 This site for Alley Kat Brewing Co. gives the hero image space over to its product.
4. Your Social Presence
I love the way Austin Eastciders puts their Twitter feed front and center (okay, technically it is to the left) on their homepage. The way it's fully integrated into the design is unique, and it encourages their fans to engage, knowing they'll be featured prominently if they do.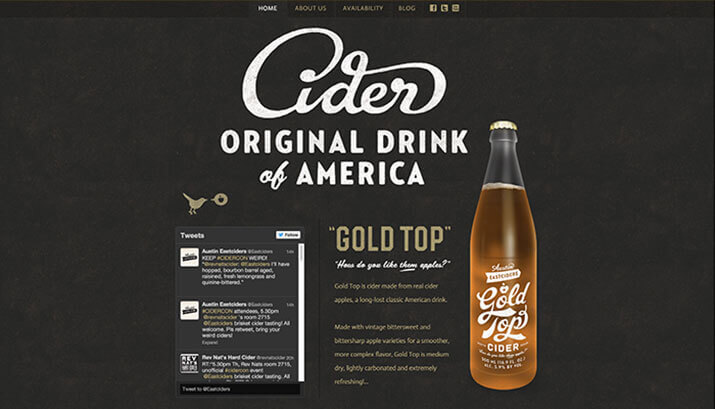 5. Video
Video is another huge trend for 2015, and done well it can be really interesting. My favorite so far is on the Airbnb site — it plays through a loop of what seems like about 50 short videos on the top half of the homepage. For me (an admitted Airbnb junkie), the video adds a whole new layer of wanderlust in terms of cities and spaces one might visit.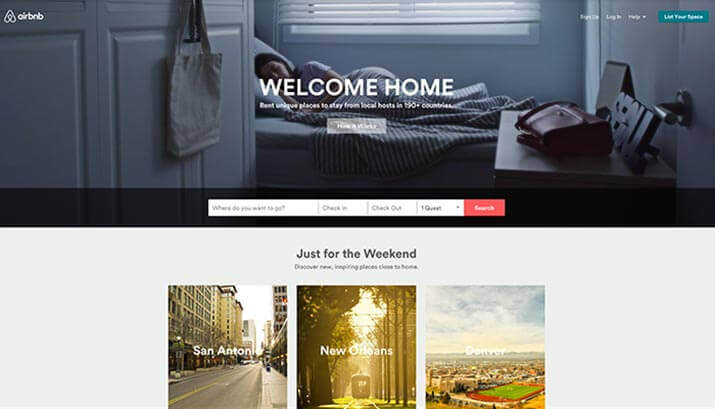 6. A Tableau
This site for Empire Vintage harkens back to the pre-CMS days of the web, when the goal was for every site to be an individual work of art. The effect is adorable, and it really stands out as unusual compared to today's blocky, minimal designs.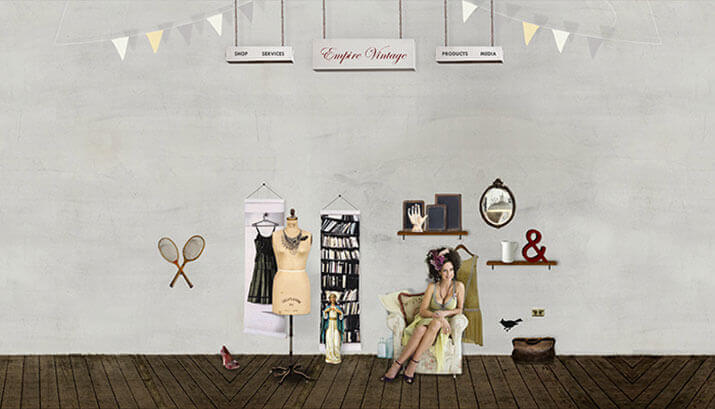 7. Giant Text
If you haven't noticed this trend yet, you will — it will be everywhere in 2015. It can be hard to communicate the same amount of information with a few words as opposed to a strong image — you lose a lot of the subtle context. But I love the stark minimalism of a bold headline and nothing more. Designs that combine images with giant text will be the trend to watch. Overall, I'm interested to see where this one will go in the coming year.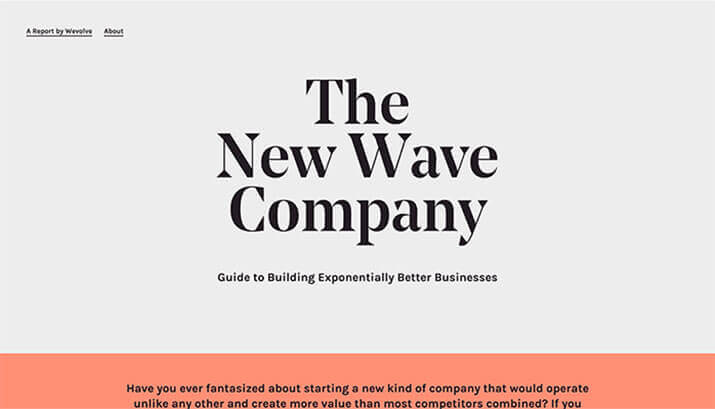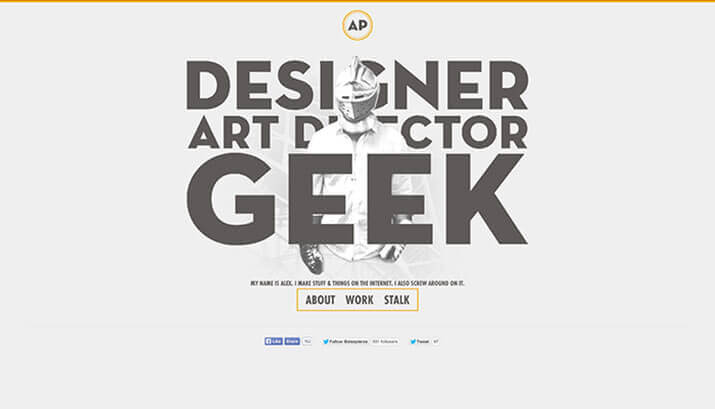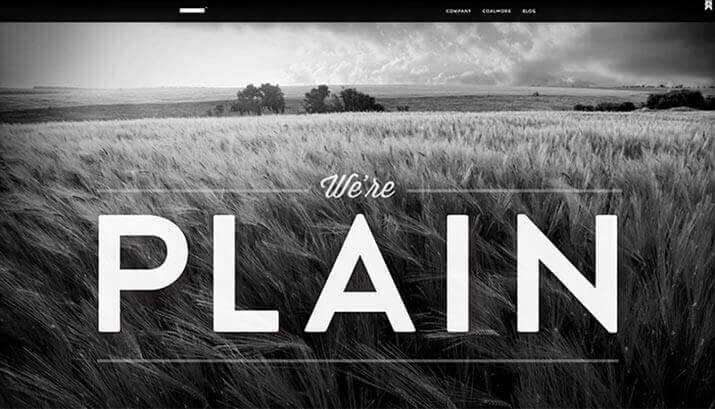 8. Your Sign-up Form
If conversion is the top goal for your site, there's no reason to make your customers hunt for the goods. Especially for companies that offer SAAS (Software as a Service) products, signup — often for a free trial — is usually the big goal. I am especially fond of the way FreshBooks does this — I'm not sure if it's the bold blue background or the Macho Man Randy Savage action figure, but this layout really stands out.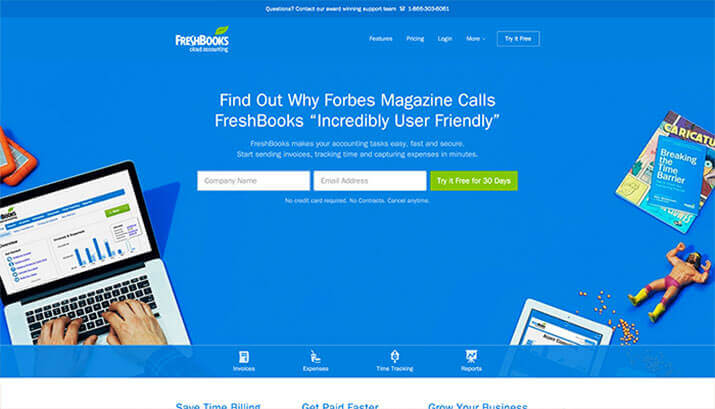 9. Signature Branding
If your brand has evolved to the point that you're experimenting with visual presentation, that can be a really fun thing to play up on the homepage. This design for digital agency Huge introduces their client work through interesting presentations of the letter H.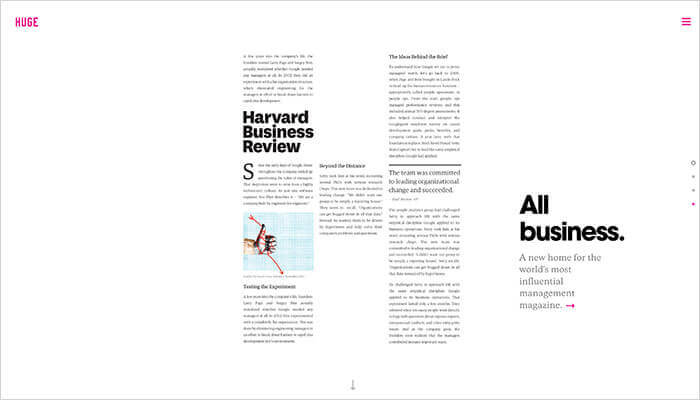 10. A Grid
This is a really underutilized layout, in my opinion. It could work with a blog, with ecommerce, with a portfolio… with images and text combined, or just with images. I'd love to see more designers trying out unusual grid-based layouts.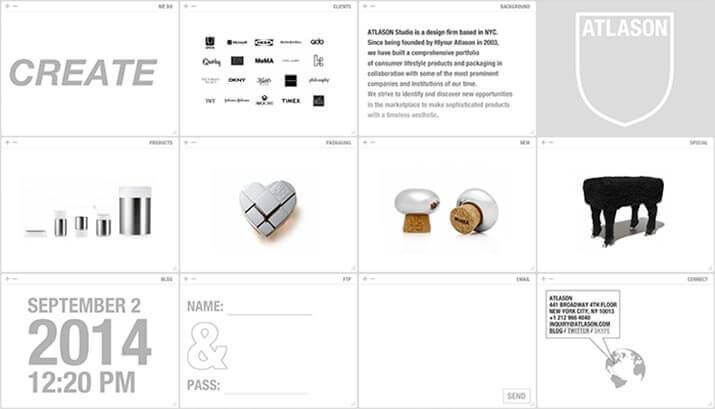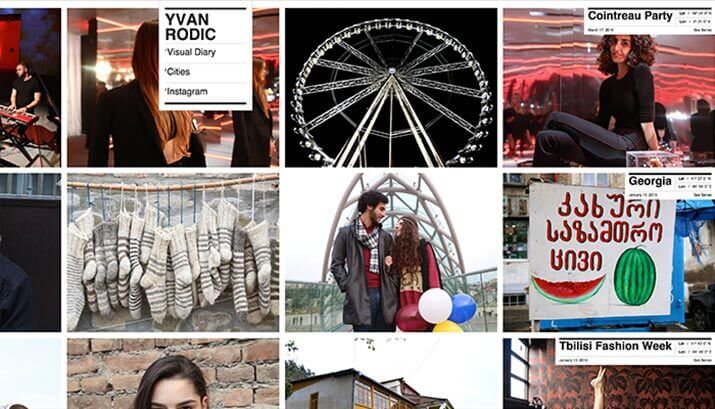 If you aren't ready to give up your sliders just yet, don't worry — it took me a couple hours to find just 15 examples of alternatives that are standouts. Companies both large and small are still invested in their sliders, and this trend may not fully turn over until a whole generation of websites is ready for a good redesign.
But if you want to be a little more forward-thinking — anticipate that sliders are probably on the way out. And at the very least, there are a lot of other fun options you can play with that can make your designs really shine.