Having been in the catering arena for over 20 years as a chef, waiter and owner of restaurants (I have a small involvement in a little Pizza Place these days), It struck me that Elegant Marketplace have a good few restaurant themes on offer and I thought I would give you my personal opinion on them and ask for feedback from the community on what you think makes up a good restaurant theme and also offer a few tips on selling your services to restaurateurs.
Independent restaurants often shy away from having their own web site (certainly in the UK) as they cannot see the value, don't really want to deal with online bookings (staff issues mainly) and of course most restaurants cannot spare the time to regularly update the site with good content. One of the things I try and tell my restaurant customers is to occasionally let a few 'secrets' go in the form of a recipe or a historical fact of how, why and when the menu choices were made. Depending on the style of the restaurant, tone of voice in copy writing is often a good way to get customers to your door.
Are you a fun place to be, a formal dining experience or a quick snack sort of place – do you have WiFi  – do  you invest in your staff training or or are you a stop gap for Hollywood starlets, what's your bar like, do you have a bar with a skilled Mixologist? The tone of voice of the restaurant or eatery exposed on the website will get them the right customer – every time.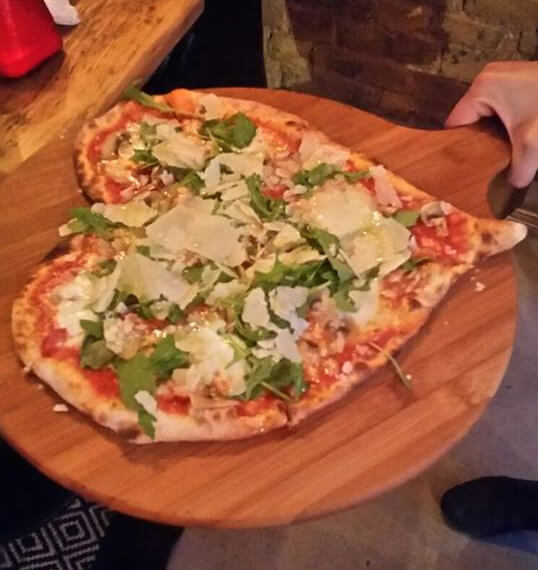 Original images within a restaurant are essential too – clients shy away from employing a professional photographer due to the perceived expense – I try and convince them that a good photograph of a signature dish is worth thousand of words in trying to describe how the salmon is poached and infused lightly in a lemon, white wine and tarragon melange – Just show the customers a glistening example and away you go – taste buds are initiated and mouth is watering, hands on the mouse, telephone or online ordering app. The one of the Pizza is a user generated one that appeared on the Pizza Facebook page – its best to leave them as they are and maybe even add your own – on the spot images to social mediums – to keep it real – but, there is nothing better than professionally produced images – they are well worth the investment.
Don't forget the Search Engine Opportunity either – most restaurants rely on local business and of course tourist visitor business so, if you are building a site for a restaurant, cafe, bistro or any other eatery, make sure somewhere in the pages is a full reference to location – including 'locally' known slang for that area and without doubt ensure that the zip code is included so local searches on mobile are easily referenced. Apply on their behalf for a trip advisor (or similar) listing and of course, get them on Google Business Pages – it pays ultimate dividends!
Lets take a look at some of the restaurant themes available through Elegant Marketplace that you can purchase and use on unlimited sites that you build for yourself or your customers.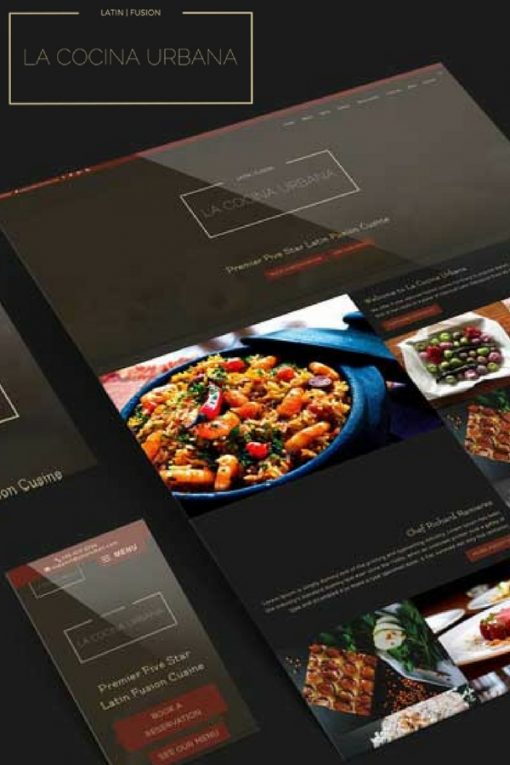 La Cocina Urbana is a clean, simple, elegant, and flat child theme for businesses in the restaurant and food niches. The theme oozes a spicy, earthy feel perfect for a restaurant in the Mexican, Indian or Bar B Q arean. With La Cocina, the Dishes can be displayed in a beautiful gallery setting and the user will salivate and NEED to go to the restaurant.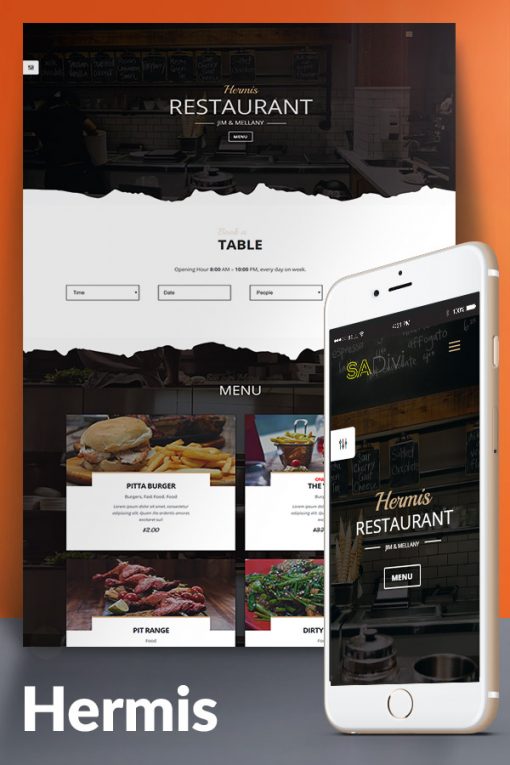 Divi Restaurant is a premium DIVI Child Theme for all Restaurants, Cafes and Pubs. A lot of effort went into creating this unique, modern and clean Theme. Restaurant clients will be impressed with the clean lines, funky happenings and of course the ease of updating using the divi theme.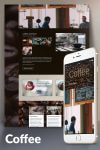 The recent Divi  Academy Child Theme course by Michelle Nunan has produced some really good work from the community and, along with La Cocina, Coffee is one of those themes – its produced by Randy A Brown, you know, that WordPress writer guy who writes for Elegant Themes among others – we're especially pleased to have his good looking theme on board that has Woo Commerce integration as well. And who, frankly, doesn't love coffee among the WordPress community. This for us is an easy sell – perfectly targeted towards a genre I love and work in with a specialist Coffee Shop Interior Design outfit  based right here in London UK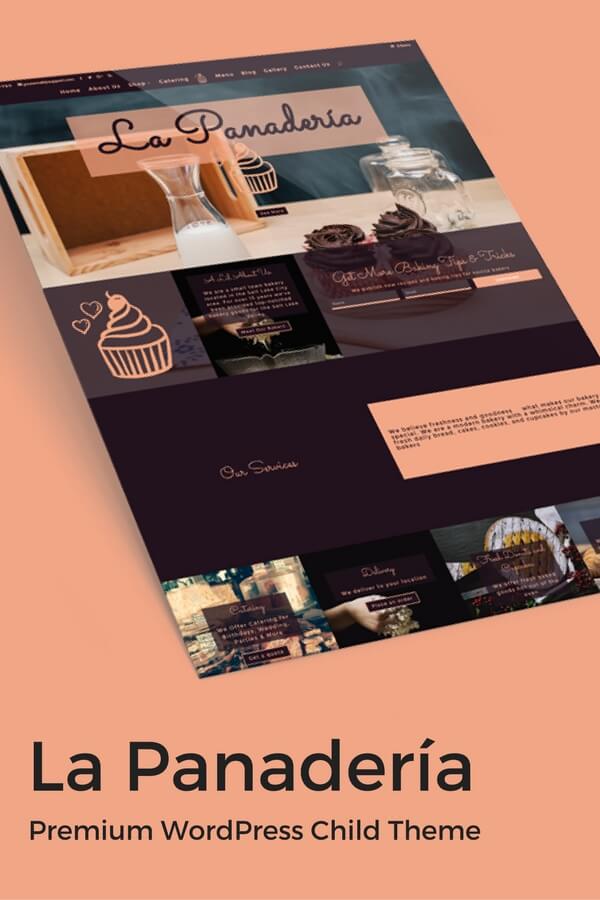 Another Theme that we love is La Panaderia – specifically aimed at cafe's and bakeries. Great examples of cakes on show and of course another theme that has complete Woo Commerce integration. Styled perfectly to fit in with the rest of the theme La Panaderia ticks all the boxes that a small to medium sized catering business could ever want. Fareedah from Kayadigitalmedia really knows what she is doing here.
Divi Bistro is a great theme once again from a graduate of The Divi Academy – boy, those students are productive! Larry James a contributing community member on all the Divi related Facebook groups has a well thought out Divi Child theme that addresses the need for Bistros of all sizes to have an internet presence. Show Casing coffee and cakes, main meals and of course snacks – who doesn't love a snack whilst on the go huh?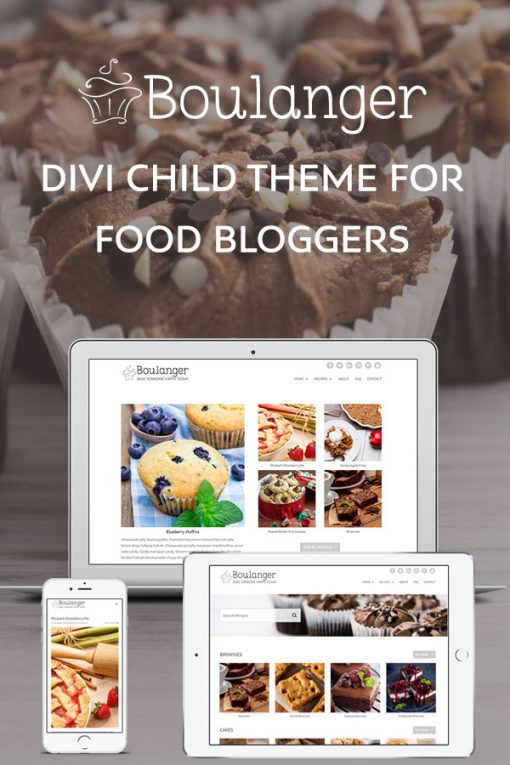 Remember at the top of the post I mentioned showcasing recipes? – well, for inspiration, my go to Divi Child Theme is Boulanger – again from a Divi Academy Graduate who has always been a great designer and programmer AND a very  helpful member of the Divi Community – Divi Divas is of course the very lovely Joan Donagh. Joan took on the advice of Michelle in getting her themes out there and it has to be said, they are among our best sellers consistently. All of Divi Diva's themes are a welcome addition to our Child Theme gallery here on Elegant Marketplace and are well worth a look.
There's a few new themes and offerings on the Divi Marketplace so make sure  you are signed up to our Newsletter to see all of our talented developers wares from plugins, themes, image packs and logo design and creation. .
In closing, once again Elegant Marketplace would not be the go to Marketplace without the commitment of our team, the great community we have built up over the past 3  years and of course, our customers who trust us to bring them the very best in plugins, themes and community related news and advice. Have a great day and as always, comments are welcome.