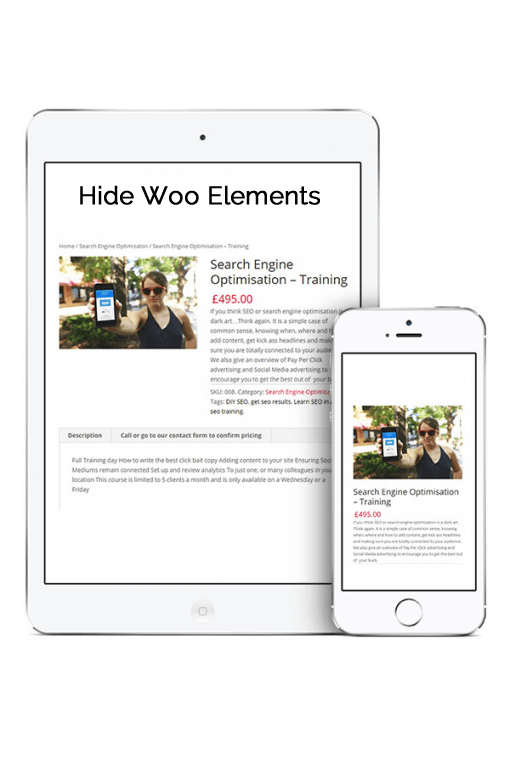 Look at the screen shots to see what it can do.
A simple install and activate plugin for those of us that do not want to get involved in commenting out code within Woocommerce
Install the plugin, activate and look under Woocommerce and  you will see Hide Woo Elements as menu item, Click on that and tick all the relevant boxes. (note – hiding the cart image in the header has only been tested on Divi 2.4. All other functions will work on ANY WordPress/Woocommerce Install.
Use it as a catalog and display your services with pricing and let your customers call you to quote
Use it on any WordPress site that you have Woocommerce installed on
Works with all installations of Woocommerce
---
You may install this product on any number of websites that you build for yourself or your clients. You will receive 6 months support and updates, after which you may have to purchase a support contract in 6 month packages.
*Support is provided by vendors directly.
Please login to access the support form. you can do so here