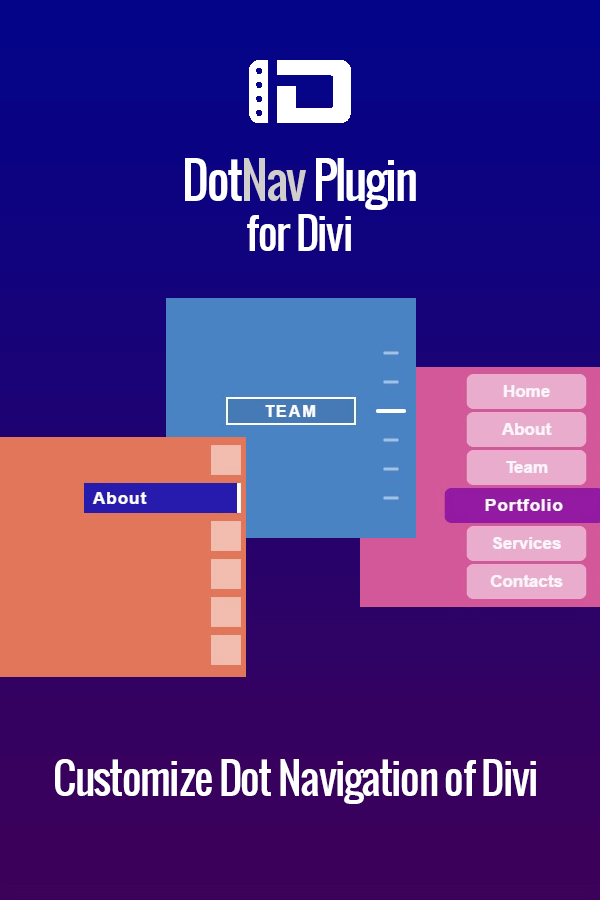 If you have a single-page site or very long pages on your site having lots of sections, then you might probably need to use the Dot Navigation to make navigation through the page easier. Divi provides such a posibility but its side navigation lacks some of the important features. For example, someone might want to hide it on mobile devices or control dots number. Or apply custom styling to it. DotNav plugin enhances the Dot Navigation of Divi Theme. It adds lots of new options to the Theme Customizer which let you do all the customizations of Dot Navigation with live preview. Here are some of the features of this plugin:
Animations
Automatic update notifications with one-click updates via WP Dashboard
Lots of options to style the look and feel of the Dot Navigation (colors, margins, paddings, borders, border radius, etc.);
Show/Hide Dot Navigation on different devices (Desktop/Tablet/Phone);
Hide selected page sections dots from the Dot Navigation;
Show page section ids as dot tooltips or even style them to look like a normal menu;
New awesome features coming soon…
IMPORTANT: please read the Documentation before using this plugin.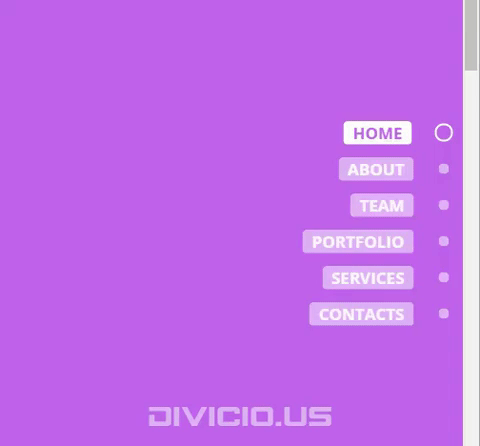 Other Divi plugins by Ivan Chi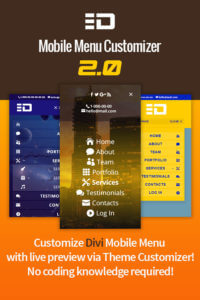 ---
Changelog:
- v1.4.7 (08.12.2021)
-- Fix: hiding section dot not working in some cases.
-- Fix: labels not being added to dots in Divi v4.14.x.
- v1.4.6 (22.04.2021)
-- Fix: fixed the issue with dot labels disappearing in some cases in Firefox and Safari browsers.
- v1.4.5 (15.03.2021)
-- Improvement: updated the plugin updater to the latest version.
- v1.4.4 (13.12.2020)
-- Improvement: compatibility with WP v5.6.
- v1.4.3 (19.02.2020)
-- Fix: fixed the issue with dot labels not being added when the post/page is assigned a Theme Builder body template created using the Post Content module.
- v1.4.2 (09.01.2020)
-- Fix: fixed the issue with dot labels being added to wrong dots on pages having a Theme Builder header.
- v1.4.1 (09.09.2019)
-- Updated core to the latest version.
-- Minor UI improvement: control descriptions are hidden by default now and can be opened/closed by hovering over the control and clicking the help icon.
-- Added missing descriptions to controls.
-- Fix: applied various fixes to controls.
- v1.4.0 (26.07.2019)
-- Plugin rewritten from scratch.
-- New: Plugin is now translation ready.
-- New: Added Russian translation.
-- New: Added the Settings link under the plugin name on Plugins page.
-- Fix: Show after scroll feature not working properly.
- v1.3.6 (26.06.2019)
-- Fix: fixed the 'show labels' feature not working properly when the Active&Hover mode selected
- v1.3.5 (28.03.2019)
-- Improvement: updated the plugin updater to the latest version
- v1.3.4 (13.11.2018)
-- Fix: fixed the issue with settings default values not being applied correctly in some cases
- v1.3.3 (01.11.2018)
-- Fix: fixed the non-numeric value warning
v1.3.2 (04.06.2018)
-- Improved RTL support
v1.3.1 (16.02.2018)
-- Fix: fixed issue with hiding the dot navigation on different devices occuring when the Show On Scroll feature enabled
v1.3 (29.12.2017)
-- New feature: make dot naviagtion visible after scrolling the page
-- New feature: adjust scroll amount(in px) after which the dot navigation becomes visible
-- New feature: added out-animations available when dot navigation is set to be visible after scroll
-- Improvement: multi-input controls now have the "reset to default" functionality
-- Improvement: various code optimisations
-- Misc: updated plugin Customizer settings panel color scheme for consistency with other plugins
-- Fix: fixed the animation duration control issue causing the float number to be rounded
v1.2 (31.10.2017)
-- Added automatic updates feature.
v1.1.2 (05.07.2017)
-- Fixed a bug with dots not hiding if the selected section wasn't assigned a CSS id.
v1.1.1 (30.06.2017)
-- Fixed a bug with dot labels not showing for sections that go after disabled sections.
-- Fixed a bug with dot hiding feature not working properly in some specific cases.
v1.1 (29.06.2017)
-- Added animations feature, now it is possible to apply different animations to dot navigation and set its duration.
v1.0 (26.06.2017)
-- Initial Release
Checkout the documentation first and if you still need help open a support ticket.
View Docs
You may install this product on the number of websites that you build for yourself or your clients according to purchased license.
You are not allowed to resell or redistribute the plugin in any form or by any means without prior written permission of the author. We kindly ask you to respect developer's work.
By purchasing the DotNav plugin for Divi you receive 1 year of  support and updates. Premium support charges may be incurred after this period. Support does not comprise individual plugin customizations.
Please be aware that you will need an amount of experience in Divi Theme and WordPress to take advantage of our themes and plugins.
Please make your decision to purchase based upon your skill level to see if our products fit your needs. Due to the nature of Digital Downloads, Refunds are not possible – please ensure that the product you are buying will do the job you want it to.
All support for products is handled by Vendors and contact details will be included in the download packages. If contact details are not found within the files, please do contact us and we will be happy to put you in touch with the vendor concerned. 
*Support is provided by vendors directly.
Please login to access the support form. you can do so here