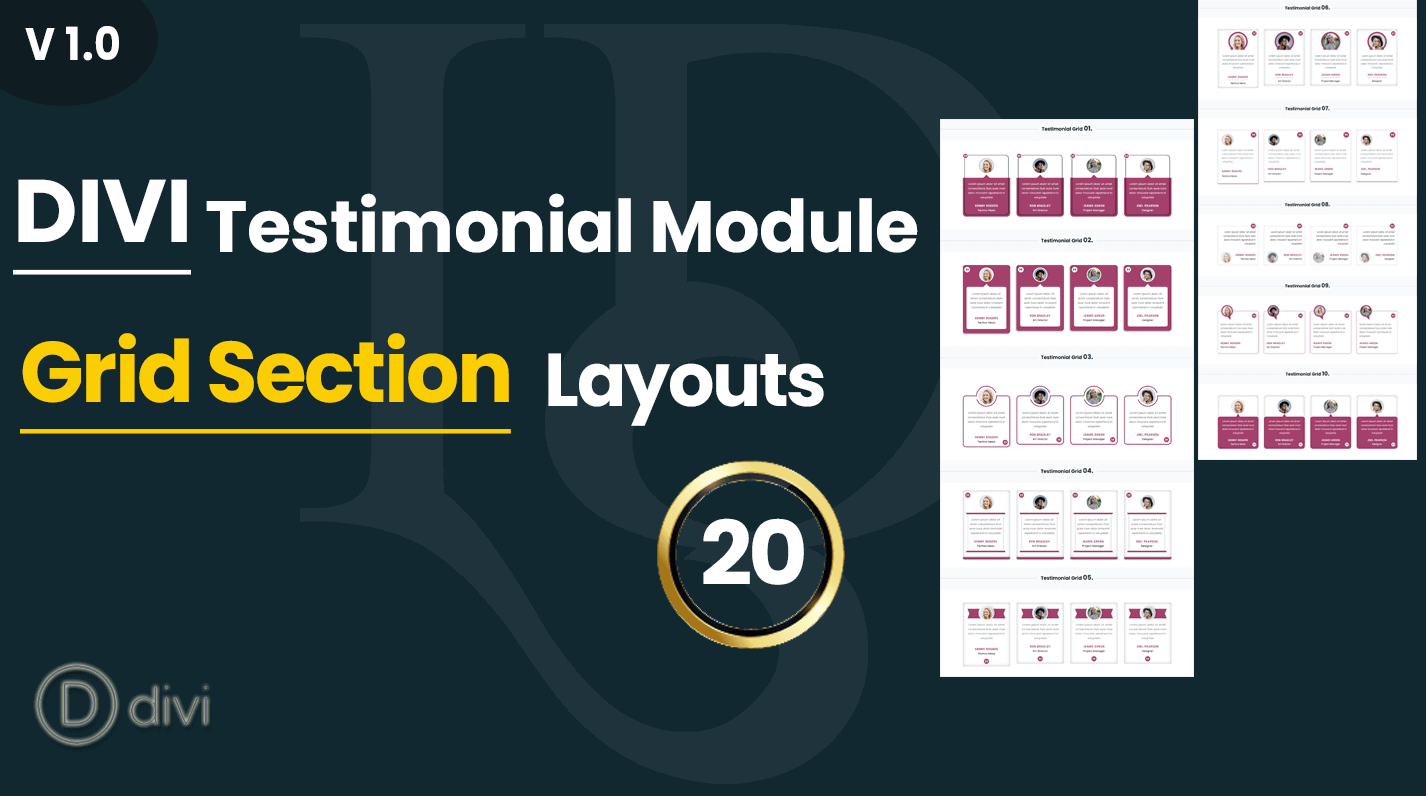 –20 Most Stunning Divi Testimonial Module Grid Layout You've Ever Seen
– Bring something fresh to your Divi website!
– Use this section to showcase testimonials from your clients and gain trust from your prospects.
– Note: you need to have divi latest theme enabled on your website.
Download the JSON file and upload it to your Divi library. Then go to your page, and load the section from the library. That's all!
TAGS : divi testimonial grid,divi testimonials module,divi testimonials layouts,divi testimonials section,testimonial grid,testimonial,testimonial module,reviews section
---