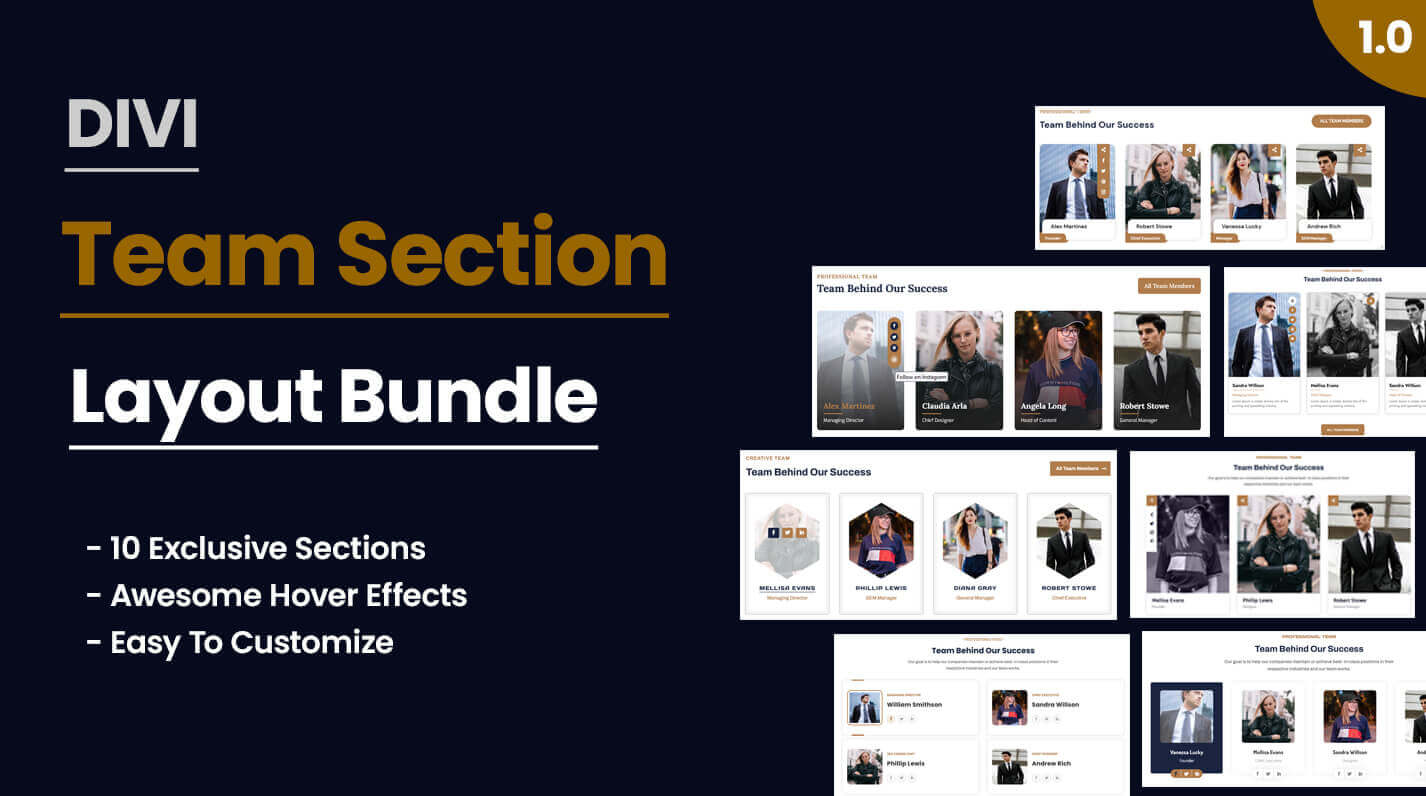 – Team Pages Design: 10 Beautiful Layouts
– An ongoing collection of well-designed or interesting team section designs in landing pages.
– Some of these designs include individual images of each member along with a little information about their position in the company, skills, short descriptions, etc. The number of the employees that are displayed may differ from 2-3 to 20, or even larger numbers.
Documentation URL: https://layoutdivi.com/documentation/divi-team-section-bundle-documentation/
YouTube URL: https://youtu.be/DcBMEYgtddA
How To Change Color: https://youtu.be/CQ95zPsG3Qs
---