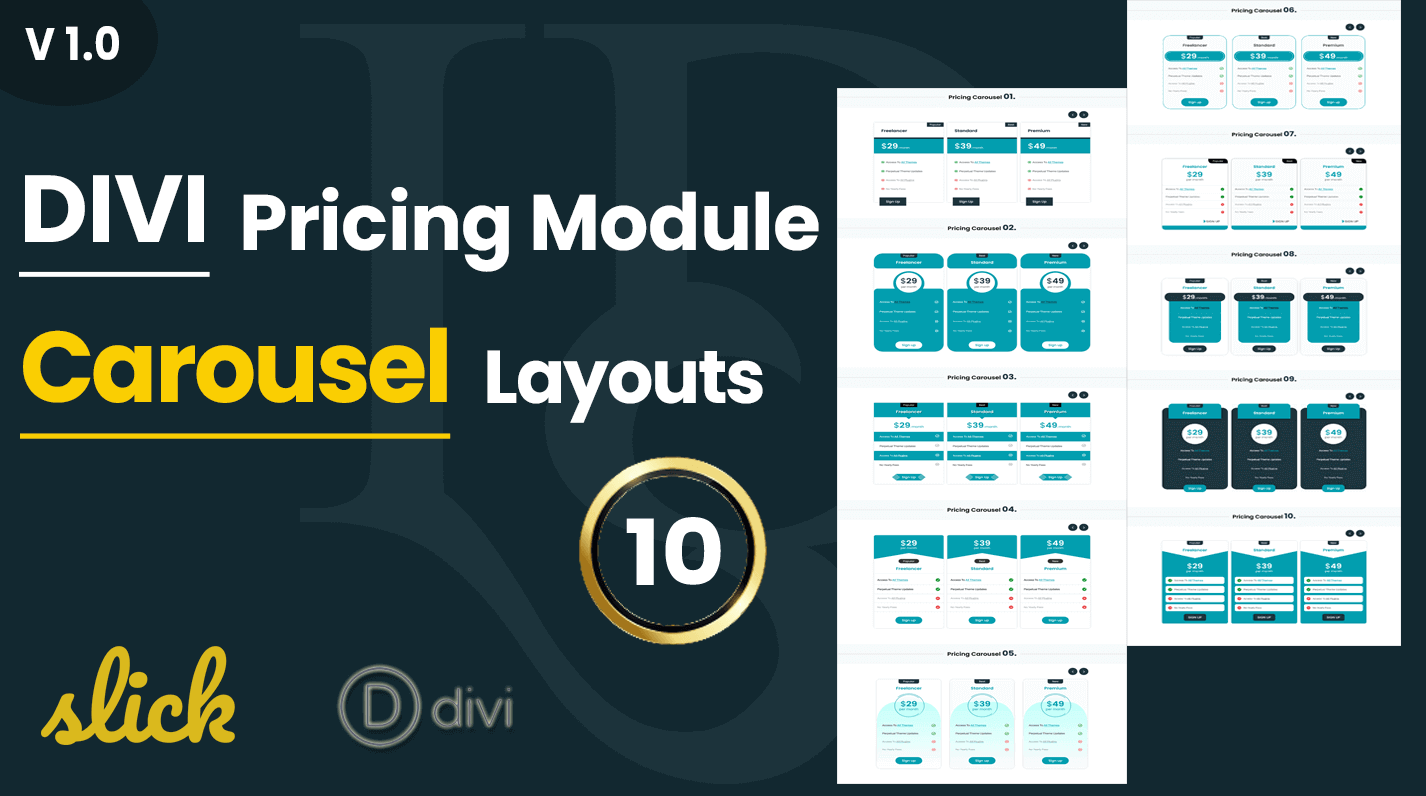 10 Most Stunning Pricing Carousel Layout You've Ever Seen
– Divi Carousel for Pricing Tables
– This Layouts are collection of the best divi pricing carousel slider layouts that are available to purchase and use on your own Divi website.
– If you're looking to set up a Pricing section on a page, this is a great solution. You can add multiple Pricing table modules in a single row, instead necessary taking up too much space on the page.
– These carousel layouts can be imported into your Divi library on directly in the Divi Builder to jump-start your next Divi project, and become a better website designer.
– Download the JSON file and upload it to your Divi library. Then go to your page, and load the section from the library. That's all!
Documentation URL : https://layoutdivi.com/documentation/divi-pricing-tables-module-carousel-layout-documentation/
Youtube Link : https://youtu.be/WtaQVYdRw3c
---