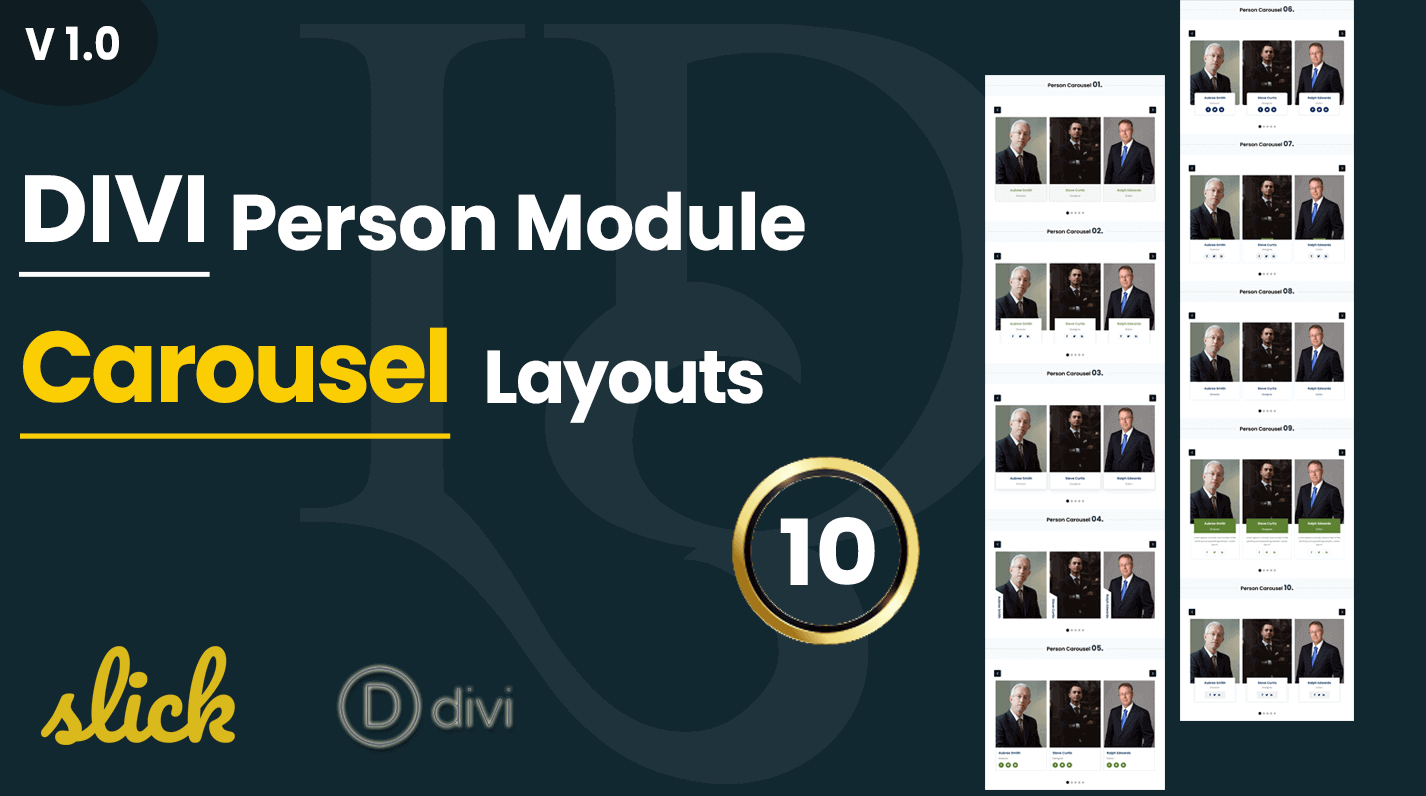 10 Most Stunning Divi Person Module Carousel Layout You've Ever Seen
Carousel without any extra plugins!
Carousel sliders are very popular in web design.
They can help you display team members profile like name, images, position, features, socials and any other content you might have which normally would take a lot of space, but if you use the carousel you can save that space and improve the user experience significantly.
– Note: you need to have divi latest theme enabled on your website.
Key Feature List:
– 1 Section with Person Carousel
– Carousel without any extra plugins!
– Create a carousel using Divi, slick.js
– Fully responsive and touch-friendly.
– Fast, lightweight & powerful.
– Fast and active support
Download the JSON file and upload it to your Divi library. Then go to your page, and load the section from the library. That's all!
Documentation URL : https://layoutdivi.com/documentation/divi-person-module-carousel-layout-documentation/
YouTube URL : https://youtu.be/wOsEydm0YwQ
---