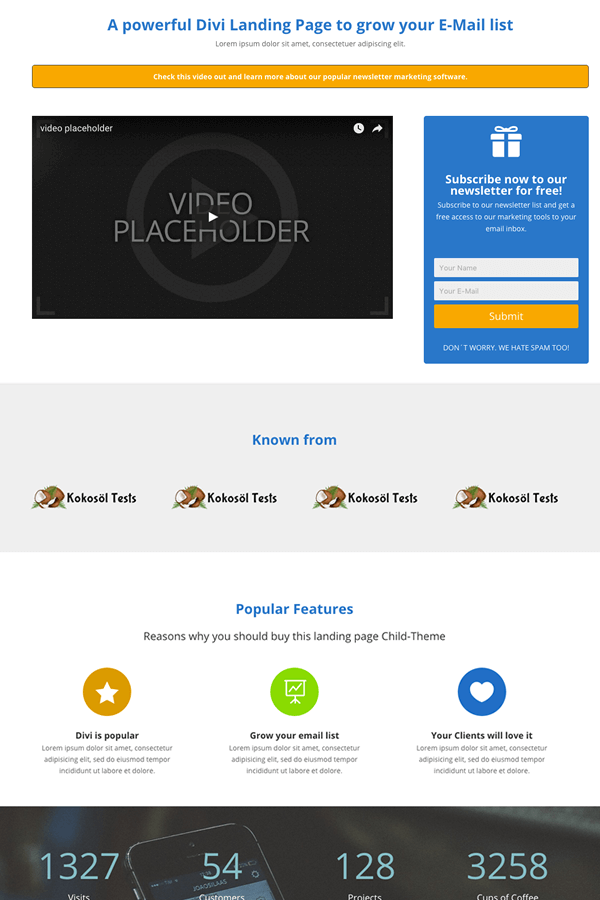 This child theme is a powerful Divi Landing Page to grow your E-Mail list. Buy the theme and start to collect lots of email adress for your marketing funnel. You can use the theme for your own projects or for customers and so on.
You need no plugins.
Included:
Divi-Child-Theme.zip
Newsletter-Landing-Page.json (Frontpage Layout)
Newsletter Landing Page Documentation.doc
Images *
Installation:
The steps you can find in the documentation and in about 2 minutes you have your new Landingpage to grow your E-Mail List
* We used the images from pixabay and we don't own the copyright rights.
---
21.03.2017
functions.php
style.css
*Support is provided by vendors directly.
Please login to access the support form. you can do so here