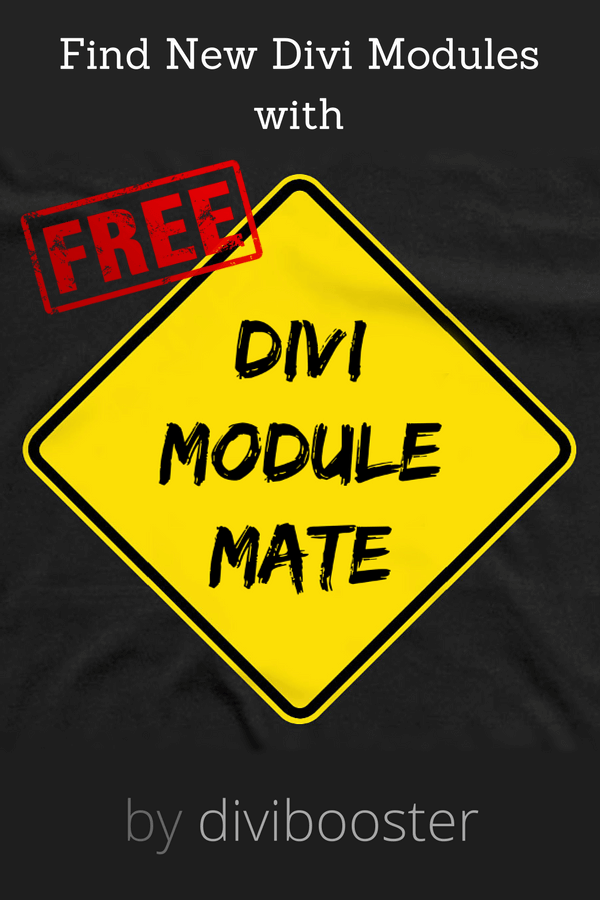 Easily find new modules for your Divi Builder pages
All 3rd-party Divi Modules in one place
Lists both free and premium modules
Fully integrated with Divi Builder
The modules you need, when you need them
Works with Divi (2.4+), Extra and Divi Builder plugin
Find Free and Premium Divi Modules
Divi developers are busy releasing amazing free and premium Divi Builder modules, with the potential to make your web pages truly awesome. But finding these modules is a pain – they're scattered all over the web.
Divi Module Mate solves this, with a smarter way to find 3rd-party modules. Simply install the free Divi Module Mate plugin and it will add a "More Modules…" tab into the Divi Builder "Insert Module" screen. When you go to insert a module and find that the built-in Divi Modules won't do the job, simply click on the "More Modules…" tab and find what you need among the many modules created by the Divi community.
---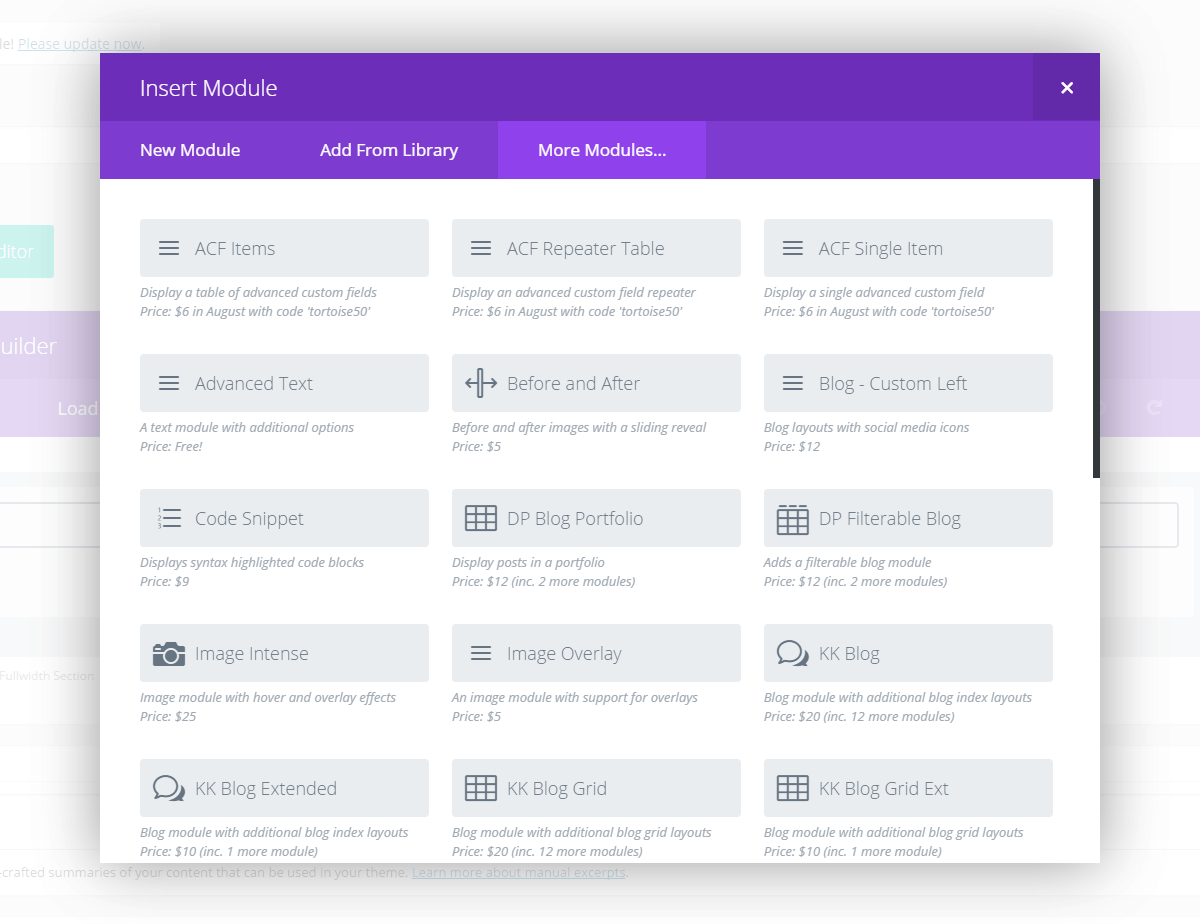 You may install this product on any number of websites that you build for yourself or your clients. You will receive 6 months support and updates, after which you may have to purchase a support contract in 6 month packages.
*Support is provided by vendors directly.
Please login to access the support form. you can do so here