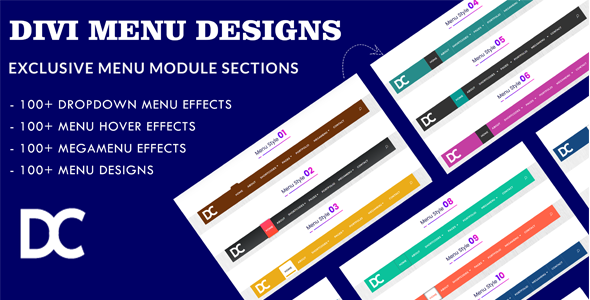 Beautifully crafted headers that can easily be integrated into your website, in matter of clicks.
To see how to install this Divi layout pack
Divi Coded have created a excellent range of responsive headers for our customers to use in their websites created with Divi.
Our Divi Menus Module are all in .json format, enabling a simple import into your Divi library, just like any other exported or saved layout. Once imported, it's as easy as creating your new header in the theme builder and selecting your chosen header from your Divi library.
Help Documentation : https://header.divicoded.com/divi-help-layout-documentation/
Features & Benefits :
– 10+ Creative Menu Styles
– 30+ Dropdown Menu Effects
– 30+ Menu Effects
– Built With Native Divi Modules
– Fully Responsive on all Devices
– Lifetime Updates
– Easily Create and Modify Buttons
– Responsive Layout
New Headers Added Every Week…..!!!!!
---