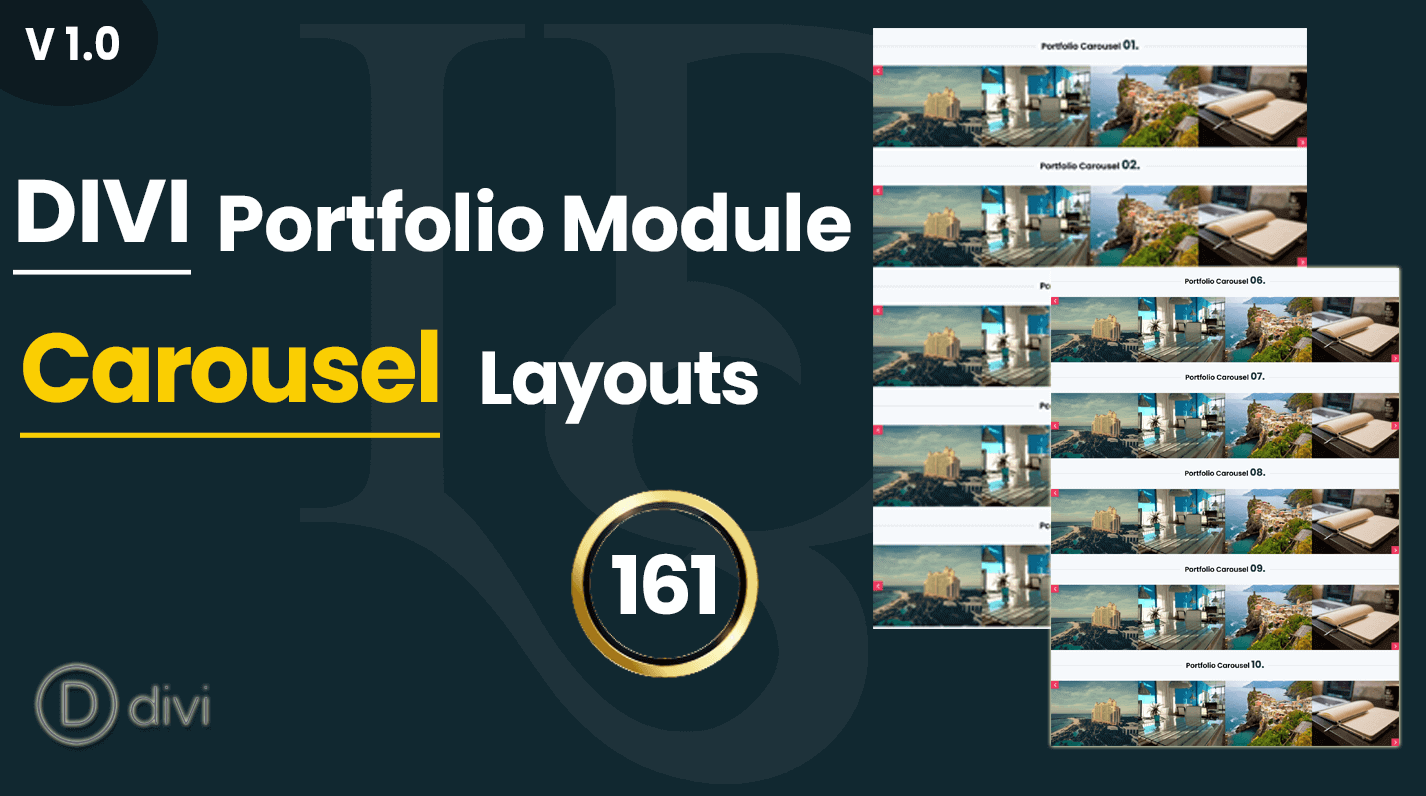 Styled Fullwidth Portfolio Carousel Section for Divi
– 161 Awesome Fullwidth Portfolio Carousel Section
– More Hover Effects
– Carousel without any extra plugins!
– Bring something fresh to your Divi website!
– Note: you need to have divi latest theme enabled on your website.
– These carousel layouts can be imported into your Divi library on directly in the Divi Builder to jump-start your next Divi project, and become a better website designer.
Download the JSON file and upload it to your Divi library. Then go to your page, and load the section from the library. That's all!
1. Set Up Your Projects :
– Naturally, the first step before you can create a portfolio project carousel is to actually add the projects in WordPress. If you haven't done that yet, go ahead and take care of that. If you already have some projects added, awesome, you're one step ahead.
2. Documentation URL : https://layoutdivi.com/documentation/divi-fullwidth-portfolio-module-carousel-layout-documentation/
YouTube URL : https://youtu.be/ZWztPPIIrZ4
TAGS : carousel module,divi carousel,divi portfolio layout,portfolio carousel,carousel layout,fullwidth portfolio carousel,divi portfolio section
---