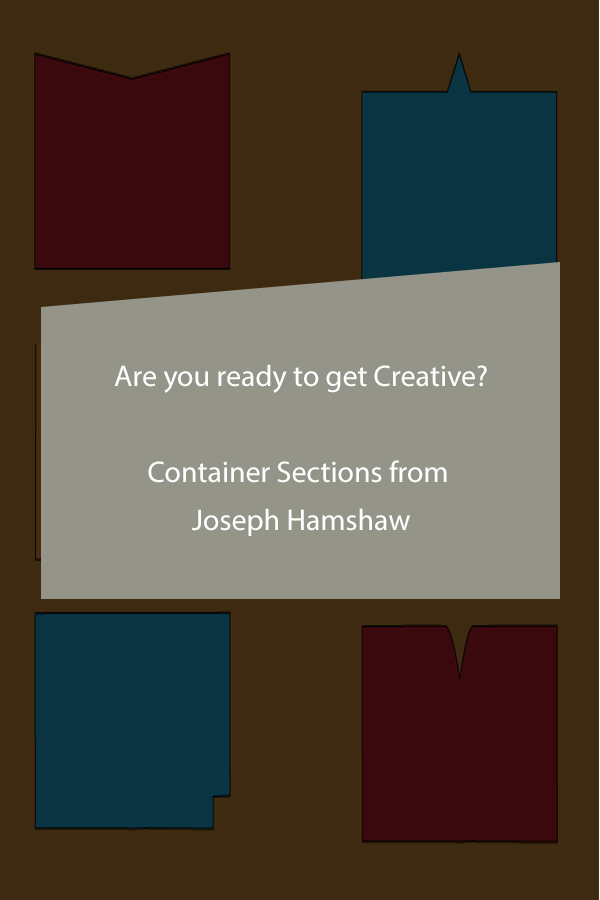 When using Divi I found it hard to get creative with the page builder sections, the sections were just straight lines unless you knew CSS Code.
However, I have now fixed that, thanks to Divi Container Sections you can now create elegant looking Sections that stand out from the crowd.
Currently the plugin has 8 different Section Styles, more of which are being added all the time.
This plugin allows you to get seriously creative with the sections, all without knowing any code. And the colour of the shape will match whatever colour you have set for the Section.
My personal favourite is the page peel effect. The page peel has a built in customiser which allows you to the change the colours through the theme customiser section.
You also get a sleek and modern looking admin dashboard, where you find the different types of styles that you can apply.
To install upload the file Divi Containers.zip | Once installed and activated you can access the plugin from Appearance > Container Styles.
That's all, have fun and get creative.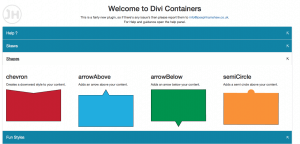 ---
Changelog:
1.1 - Added A lot more new styles. Added Customisable Sections. 1.0 - Added New Styles, Added Admin Dashboard 0.9 - Added New Styles
Full Support will be given should you need it, please allow 48 hours for me to deal with your request. All queries should be sent to info@josephhamshaw.co.uk | With exact error information and a screenshot of the problem.
E-mail Support is covered for 6 months from initial purchase,
Updates are for life.
Due to the nature of Digital Downloads, refunds cannot be given.
*Support is provided by vendors directly.
Please login to access the support form. you can do so here