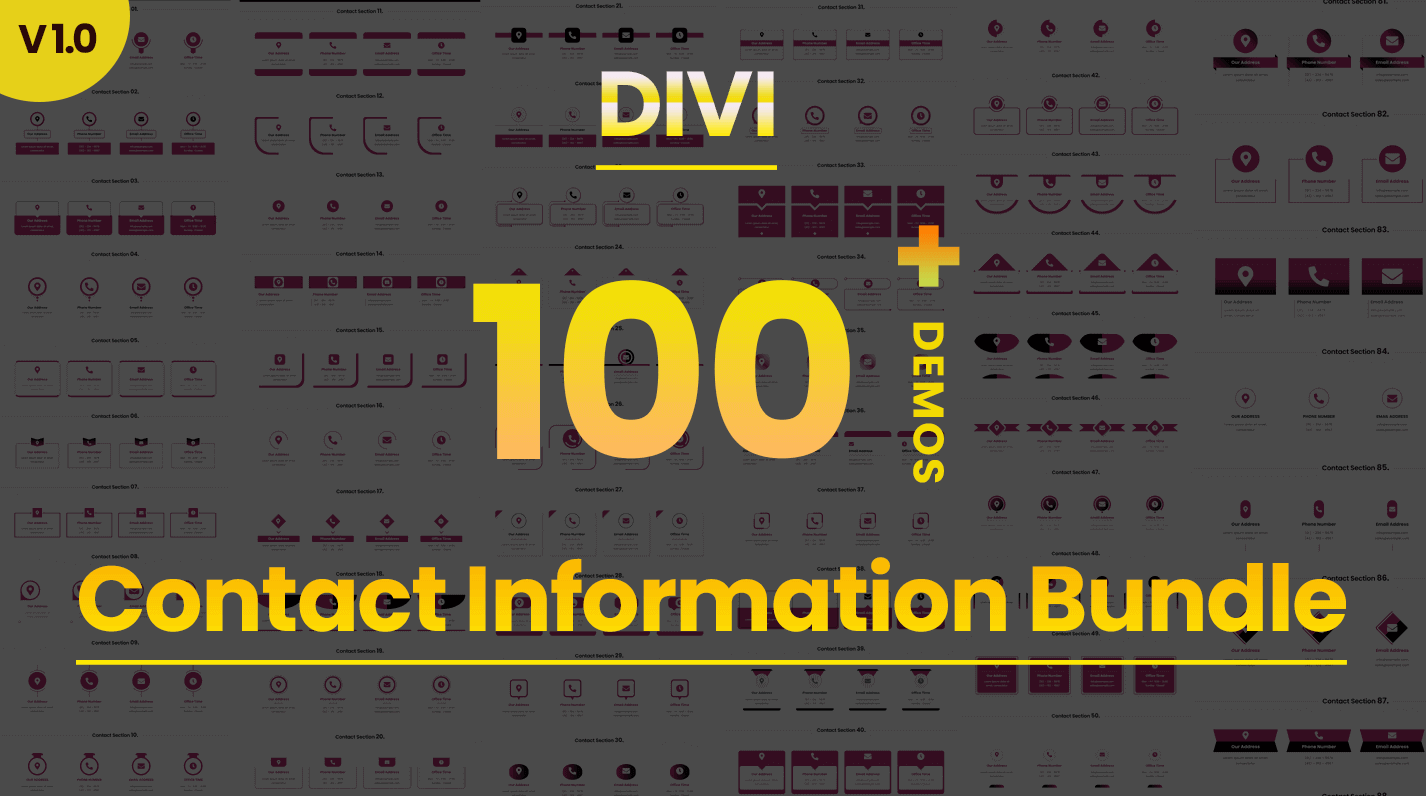 100+ Stylish Contact Information Section
In this layout pack we've got fantastic contact information layouts perfect for any website. All you need is a bit of imagination and your unique content to make them all your own.
Contact information sections are easy to get lazy on. everyone has them and yet not everyone gives them the design love and attention they deserve.
This layout pack will help you jumpstart an above average contact page on any Divi website.
Looking for inspiration for your Contact Us page? See these 100+ amazing examples from ecommerce, SaaS, agencies, and other brands.
A contact page provides guidance for existing customers and offers an overview of your brand for new visitors.
Documentation Link : https://layoutdivi.com/documentation/divi-contact-information-section-documentation/
How To Import Divi Contact Information Layouts : https://youtu.be/2pvGSPlG4Rg
How To Change The Color Scheme : https://youtu.be/b4JliIOksOc
TAGS : divi,divi section,divi contact section,divi layouts,contact page,divi blurb module,contact us
---