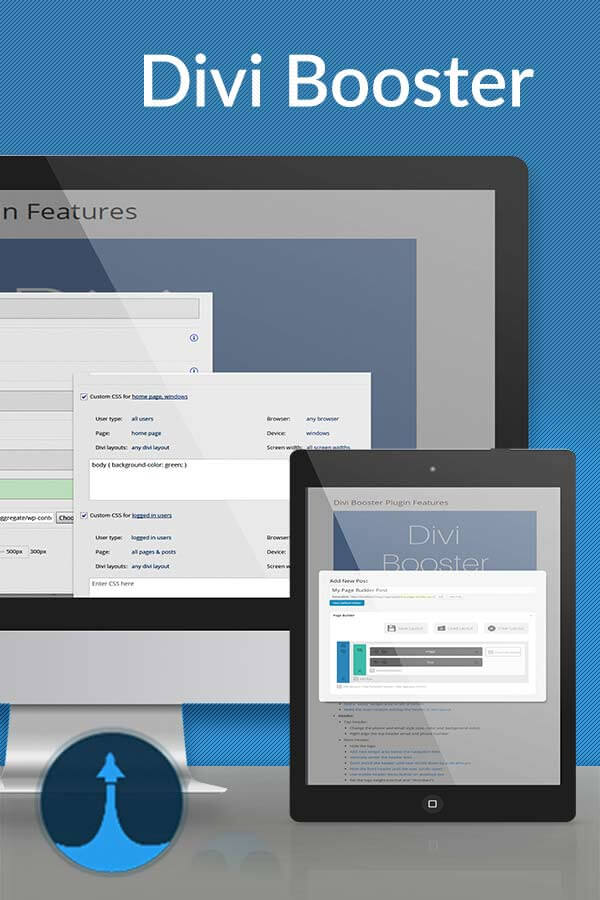 Divi Booster Features
Divi Booster is my new WordPress plugin which makes customizing Divi a breeze.
Divi Booster adds 50+ new configuration options to Divi – Want to change the height of your slider? Or stop the header from shrinking? Or change the look of just one page? It's all in there. I'm constantly adding new options and with free updates for life you'll get them as soon as they're ready. I even take requests – just let me know what you'd like to see added in the comments.
Divi Booster is incredibly easy to use – The majority of the tips can be turned on and off just by ticking a box. And as it's a plugin, you don't need to know about implementing child themes. But it's also fully compatible with child themes if you are using one.
Divi Booster is fast – Plugins get a bad rap for slowing your site down. But that's only true if the plugin is poorly written. Divi booster pre-compiles and minifies the CSS and JavaScript code it generates when you save the configuration, not when your user visits your site. This means that it loads as fast, or faster, than the equivalent code placed in a child theme.
You must log in and be a buyer of this download to submit a review.
---
You will receive support directly from the vendor of this product. Please make yourself aware of the terms of support when you purchase this third party plugin.
*Support is provided by vendors directly.
Please login to access the support form. you can do so here