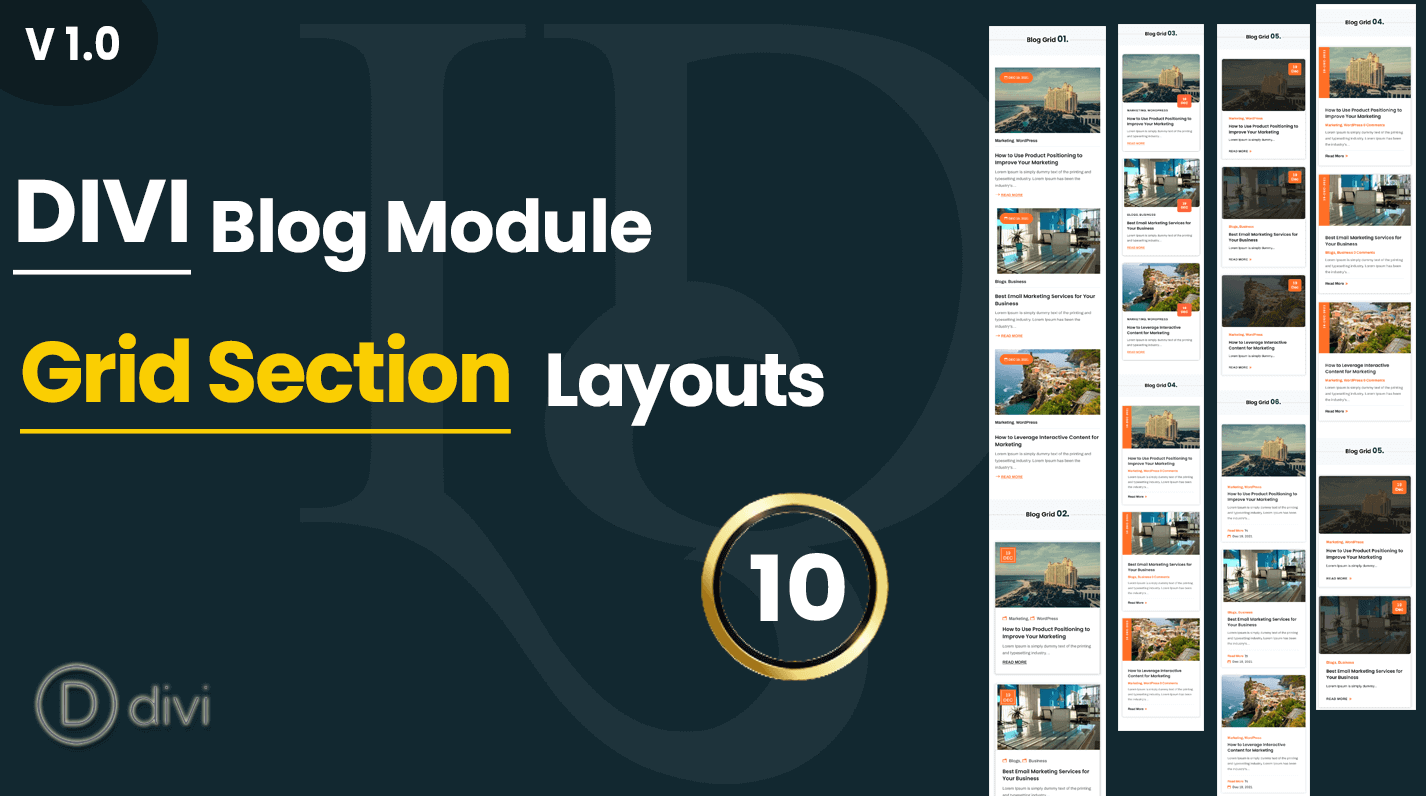 – Beautifully designed divi blog section & blog grid for your website.
– It's also uniquely designed and ready to use. Just import it to you divi library
Key Feature List:
– 10 Section Blog Grid Section
– Fast, lightweight & powerful.
– Fast and active support
Download the JSON file and upload it to your Divi library. Then go to your page, and load the section from the library. That's all!
Documentation URL : https://layoutdivi.com/documentation/divi-blog-module-grid-layout-documentation/
YouTube Link : https://youtu.be/8wf70Iz2K0g
TAGS : divi blog grid,blog grid cards,divi blog module,blog section,divi blog layout,divi post grid
---