Divi Agency Child Theme For Corporates / Web Agencies.
$23.00
Live Preview
A modern, innovative child theme for Divi. The perfect theme for a Web Agency / Company with below features.
WOW animation library(http://diviagency.divithemecenter.com/about)
Unique Menu Style(Innovative front page with fullscreen slider)
Well designed inside pages with nice parallax scrolling effects in both header and footer
Divi Child Theme Setting For A. Pre-Loader Background Color B. Mobile Menu / Menu Text Color C. Menu Background Color D. Mobile Menu Opacity.
Features Details:
Element animations:
➢ Fully integrated WOW animation library to the child theme:
➢ We fully integrated WOW animation library to the child theme.
You can easily animate any Divi element. Create stunning web pages!
Works best with Rows and Modules.
How to use WOW Animation:
➢ Add class "wow" with below classes into Row or Section or a Module.
Example : "wow bounce" , "wow swing" , "wow bounceInDown" etc.
➢ In Divi- Agency Child Theme we only added wow animation classes to
'about' page. http://diviagency.divithemecenter.com/about/
WOW Animation Css Class:
bounce
flash
pulse
rubberBand
shake
headShake
swing
tada
wobble
jello
bounceIn
bounceInDown
bounceInLeft
bounceInRight
bounceInUp
bounceOut
bounceOutDown
bounceOutLeft
bounceOutRight
bounceOutUp
fadeIn
fadeInDown
fadeInDownBig
fadeInLeft
fadeInLeftBig
fadeInRight
fadeInRightBig
fadeInUp
fadeInUpBig
fadeOut
fadeOutDown
fadeOutDownBig
fadeOutLeft
fadeOutLeftBig
fadeOutRight
fadeOutRightBig
fadeOutUp
fadeOutUpBig
flipInX
flipInY
flipOutX
flipOutY
lightSpeedIn
lightSpeedOut
rotateIn
rotateInDownLeft
rotateInDownRight
rotateInUpLeft
rotateInUpRight
rotateOut
rotateOutDownLeft
rotateOutDownRight
rotateOutUpLeft
rotateOutUpRight
hinge
rollIn
rollOut
zoomIn
zoomInDown
zoomInLeft
zoomInRight
zoomInUp
zoomOut
zoomOutDown
zoomOutLeft
zoomOutRight
zoomOutUp
slideInDown
slideInLeft
slideInRight
slideInUp
slideOutDown
slideOutLeft
slideOutRight
slideOutUp
All of these CSS classes are working in custom HTML code, Text Module, and Code Module.
Divi Child Theme Setting: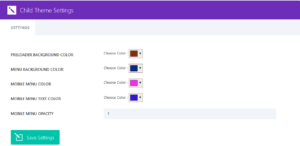 You must log in and be a buyer of this download to submit a review.
---
Checkout the documentation first and if you still need help open a support ticket.
View Docs
This theme, layout or plugin is comprised of two parts.
1. The PHP code and integrated HTML are licensed under the General Public
License (GPL). You will find a copy of the GPL in the same directory as this
license file.
2. All other parts, including but not limited to the CSS code, images and design are
copyrighted by the vendor concerned and are NOT licensed under GPL.
This license allows the item to be used in projects for either personal or commercial use by you or on behalf of a client. The item cannot be offered for resale either on its own, in part, or as part of a larger project including that being part of a hosting offer. Distribution of source files is not permitted.
We understand that there can be issues whilst utilizing out of date browsers. Please ensure you use up to date browsers when using our vendor's products. For DIVI Theme – Third Party Plugins may not perform as desired in the Divi Visual Builder if this is the case, please use the classic builder. We are working with our vendors to rectify this situation as quickly as possible. With the release of Divi 3.1 developer documentation and SOME support of third-party modules and plugins are now accessible through the visual builder. 
Please be aware that you will need an amount of experience in the master theme that you are using in order to take advantage of our themes and plugins.
Please make your decision to purchase based upon your skill level to see if our products fit your needs. Due to the nature of Digital Downloads, Refunds are not possible unless the plugin or theme is unusable in your set up – we will require proof of this – please ensure that the product you are buying will do the job you want it too. In the case of Divi and Visual Builder compatibility – some plugins do not yet have 100% VB compatibility. Please check descriptions thoroughly to ascertain VB compatibility. Whilst every effort is made by our vendors to ensure compatibility with other themes, plugins and or web servers. This can never be guaranteed due to the many thousands of iterations in the wild. Please do not be afraid to ask the vendor for support by visiting the product page and clicking the relevant link. Warranty for fitness of products used on your installation is neither given nor implied. 
*Support is provided by vendors directly.
You have questions about your purchased plugin, theme or layout? Then use this form to get your answers as soon as possible. If you have a license key, please enter it here. You can find it in your account under "view details and downloads". Otherwise, please use the invoice id from your invoice.