DigiAgency – Divi Child Theme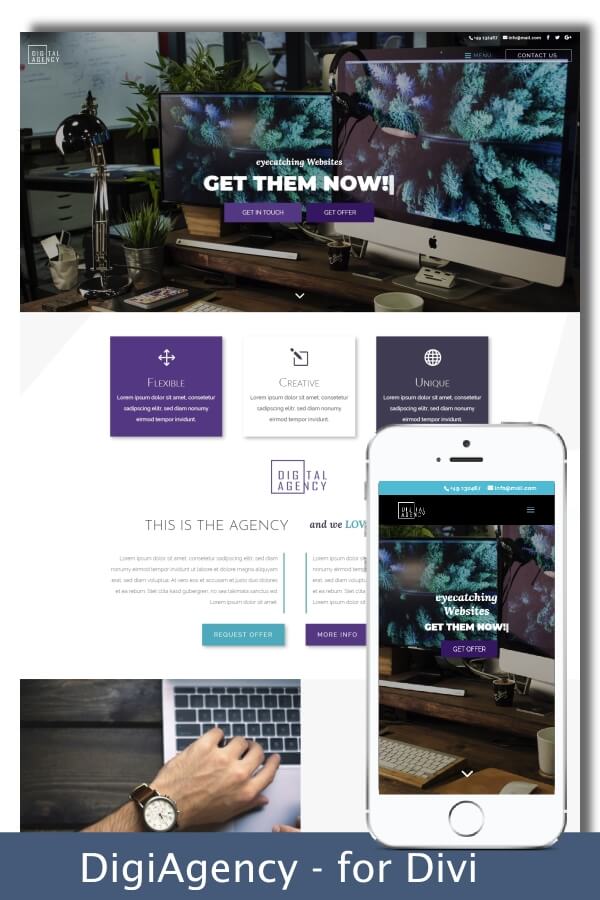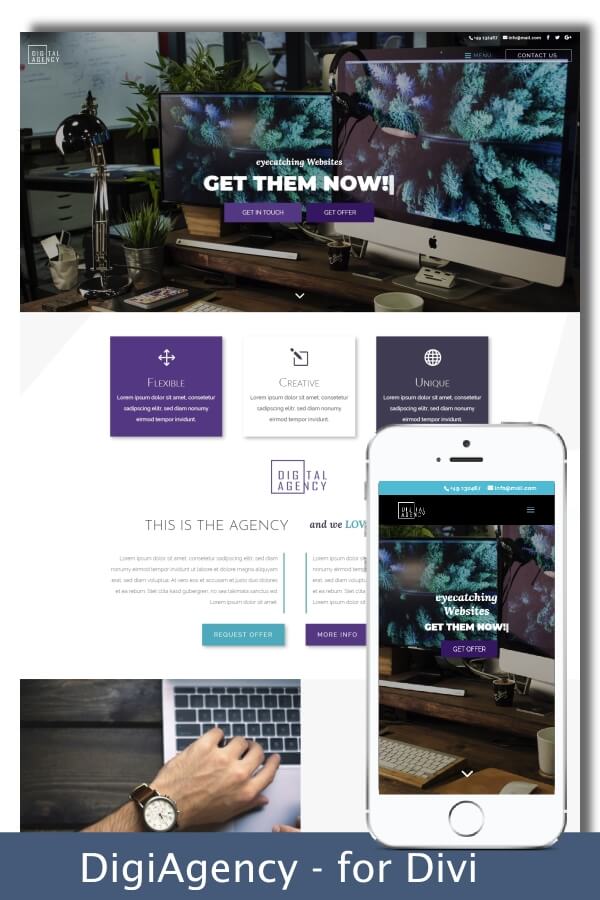 Licensing
You may install this product on any number of websites that you build for yourself or your clients or as the license so determines, i.e, if it is single use, then that applies. You may not install any of these products as part of a hosting offering. Any abuse of these license terms will result in the termination of your account and the licenses that are attached – no refund will be offered or awarded in such cases.  You will receive 6 months support – premium support charges may be incurred after this period. Updates are for the life of the product.
We understand that there can be issues whilst utilizing out of date browsers. Please ensure you use up to date browsers when using our vendors products. For DIVI Theme – Third Party Plugins may not perform as desired in the Divi Visual Builder. This is an issue that we cannot fix due to the restrictions put upon us by Elegant Themes lack of Divi Developer Documentation.
Please be aware that you will need an amount of experience in Divi Theme/  or ELEMENTOR/WordPress to take advantage of our themes and plugins.
Please make your decision to purchase based upon your skill level to see if our products fit your needs. Due to the nature of Digital Downloads, Refunds are not possible – please ensure that the product you are buying will do the job you want it too.
All support for products is handled by Vendors and contact details will be included in the download packages. If contact details are not found within the files, please do contact us and we will be happy to put you in touch with the vendor concerned. BEFORE YOU ASK US FOR DIRECT SUPPORT – READ THIS! 
Websites – made in Germany



PRODUCT DESCRIPTION:
DigiAgency is a beautifully designed versatile & multi purpose Divi Child Theme. It has loads of pre-made and unique Divi library saved elements and modules.
So you can choose the ones which are perfect for your project.  DigiAgency is THE Divi Child theme that you have been looking for. You can e.g. use it as Divi Hotel Theme or Divi Restaurant Theme to promote your Hotel or Restaurant.
DigiAgency  comes with 6 different layouts and +15 carefully designed & fully responsive modules / elements / animations.
All layouts can be used and combined for any of your web-projects, such as a Hotel, Restaurant, Agency, Photograph Website or other businesses. All modules and elements are conversion optimized and A/B tested for optimal user experience.
INSTALLING:
Precise step-by-step instructions are supplied with images and explanation of all elements & modules to help you setup the child theme in just minutes. The instructions will also help you unlock all the great features of this theme to make it your own.
THEME FEATURES:
Whole theme is fully responsive
6 Full Layouts for Home, About Us, Services, Projects, Contact Us and Projects Individual
15+ unique and pre-made modules and animations
Some Modules / Element Highlights:
Unique and awesome looking typewriting effect!
Lots of Blurbs with amazing hover effects

Fixed header setup for mobile devices for more conversion

Timeless Split Screen Layout for your services
Customer Review Layout

Elegantly designed newsletter sign up form
Nice overlapping effects
New image effects of the newest Divi update!
and many more…
Precise installation guide with step by step instruction and images
Font Awesome integration
Instructions provided include how to's on amending style.css (e.g. change colors, font-sizes, behavior) to make the effects  your own one
Important to know:
Images are only used for demo purposes and may not be used in your final theme design unless you purchase them from relevant web resources.
For optimal use of the theme it is best to work / write in text mode instead of visual mode
To use the flying text animation the free wordpress plugin AnimateIt is needed. All information can be found here : https://de.wordpress.org/plugins/animate-it/ It´s free, very easy and intuitive! It´s also explained in my file of explanation of all elements 🙂
Support is provided via following e-mail address : stefan.mertens@webseiten-fuer-jeden.de
General Note: You MAY need to purchase the Divi Theme or the Elementor page builder to use this product. Please see the product description notes above for more information.