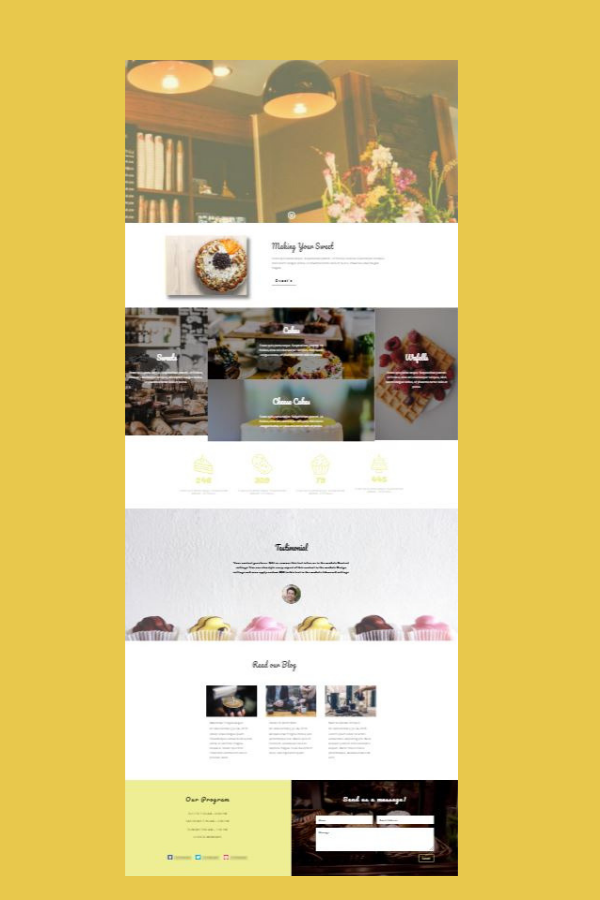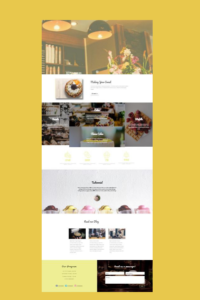 Cake Shop Divi Layout with the following sections: Header, About, Products, Number Counters, Testimonials, Blog, Program and Contact.
Has an elegant and responsive designs.
Great animation and hover effects.
---
To use the Divi Layout follow the instructions:
1.Import the Layout File (*.json) in the Divi Library.
2.Copy the css style in Custom CSS in the Theme Options.
3.Create a new page and import your new Layout from your Library.
4.Enjoy you new design and fell free to customize it how you want!
For more support send an email at: raduciordas01@gmail.com
*Support is provided by vendors directly.
Please login to access the support form. you can do so here