If you are quick – you can use emp20 to get a 20% discount for a limited time only. 
Divi Sumo is a Divi add-on plugin that brings many creative divi modules to help you create stunning websites in Divi. It currently includes around 18 Divi modules and many more in the pipeline to be added soon.
The plugin Divi Sumo is new; however, the team behind it has a vast experience of developing Divi Modules for the past 2+ years. This is a project by Munir Kamal from CakeWP who has a lot of popular Divi Plugins already at Elegant Marketplace, we interviewed him in 2017 about his ideas and most popular plugins.
So now, as you are aware of who is behind Divi Sumo Plugin, let's have a quick look at what this offers you right now and what is on the roadmap.
18 Creative Divi Modules in One Plugin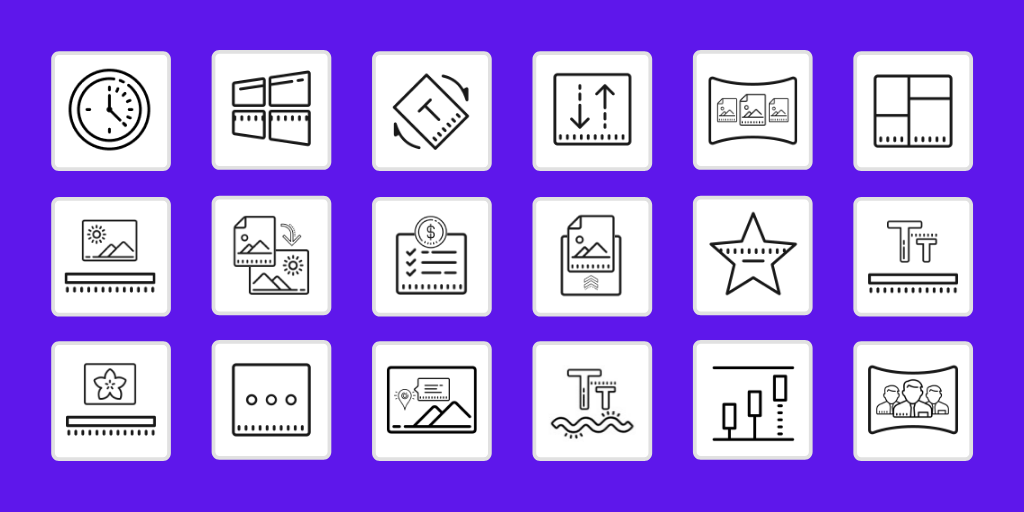 Divi Sumo currently includes 18 Divi modules which enhance the Divi theme to let you design beautiful websites faster.
Business Hours
Cascading Image
Flip Box
Hover Box
Image Carousel
Image Collage
Image Divider
Image Swap
Price List
Scrollable Image
Star Rating
Text Divider
Icon Divider
Marketing Button
Image Hotspot
Highlighted Headline
Vertical Timeline
Team Carousel
Each module is well coded and contains cleverly thought out options, which brings flexibility and ease of use. Let's have a look at a few of those modules to show you a glimpse of what it contains.
Image Hotspot Module for Divi
This module allows you to annotate an image with multiple spots that show relevant info in a tooltip. You may add unlimited marks on an image. This module is unique and creative that may be used in many use cases while creating a website.
Check out the demo page to see for yourself.
Vertical Timeline Module for Divi
If you wish to create a beautiful timeline in Divi, this is the module that makes it super easy for you. You can add multiple timeline items with your content. This module, like all other modules in Divi Sumo, is fully responsive and customizable.
Check out the demo and see for yourself.
Team Carousel Module for Divi
If you need to display your team member profiles elegantly, this is the module for you. It is highly customizable to what info of each member you'd like to show. The design flexibility in this module is superb.
Check out the demo page and see for yourself.
Highlighted Headline Module for Divi
Divi itself allows you to create beautiful titles or headlines easily; however, if you need to grab your visitor's attention to your content, use this module. It lets you highlight part of your headline word(s) nicely, to grab the attention. Again this is highly customizable and responsive.
Check out the demo page and see for yourself.
Flip Box Module for Divi

Another creative module in Divi Sumo is the Flip Box. It lets you add interactive flip-able content on the page very quickly. You can increase your user's engagement with your content using this module to display content that shows only on hover.
Check out the demo page and see for yourself.
Divi Sumo is a Growing Collection of Divi Modules
I have tried to cherry-pick some of the creative modules to highlight in this post. Divi Sumo includes a lot more useful modules right now, and, has committed to adding modules to this Ultimate Divi Toolkit. Check out their website to find out the latest list of modules and features they have.
Roadmap – What You can Expect from Divi Sumo
Te team behind Divi Sumo have committed to adding more Divi modules and features to this toolkit. Here's a list of potential modules they have planned to add in the coming weeks.
Animated Headline
Popup
Multi Button
Content Toggle
Tooltip
Step / Process
Post List
Content Slider
Table of Content
Post Slider
Post Grid
Post Timeline
The above list is an indication of what COULD go into the plugin. There may be other modules that they may add earlier, depending on the feedback and suggestions they receive. If you do have any suggestions, reach out to them and make a wish.
Add These Divi Modules to Your Toolkit
Why I think Divi Sumo would be a great addition to your Divi toolkit.
If you are working with Divi and create websites for yourself or your clients, Divi Sumo is a must have plugin.
At times we need more creativity to grab a user's attention or to display content more creatively. Divi Sumo, is a growing collection of creative Divi modules that help you build great Divi websites, faster & with less effort.
The plugin is well-coded, and each module is optimized for performance. The team puts in all the experience they got from developing Divi Modules for the past 2+ years and thus knows very well the Divi Ecosystem.
The roadmap seems very clear and exciting. You can be sure that you have a toolkit that will get better over time. The team is more than happy to hear about what type of modules or features you'd like to have in this toolkit. You can share here or in our facebook group any of your suggestions or 'must have's'
The pricing of the plugin is affordable to anyone. If you need it for your website, you may opt for the single site license, and if you create websites for clients, you can get the unlimited site license.