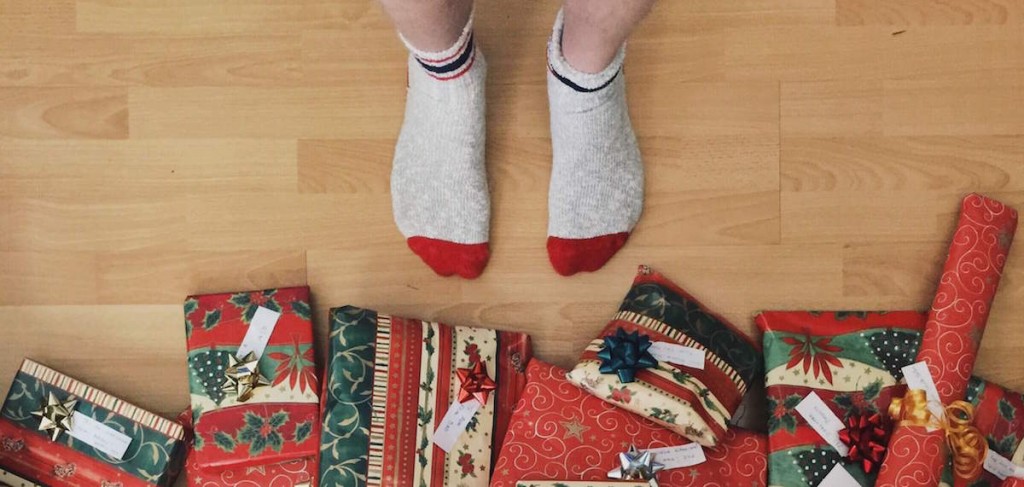 UPDATE 17-08-2016
Its all in the video 🙂

*UPDATE 20-04-2016 – There have been a spate of questions, screaming at the screen and a fair few frustrated  – 'That's it, I'm using another theme, I just can't take anymore!!!' kind of reactions to the latest update of WordPress causing issues because WORDPRESS have deprecated a JQUERY library item as it was broken anyway – Thanks for that, and thanks for not forewarning any of us, including Theme developers , web designers and clients of what and how that would affect the world wide web of things –  (Oh you did? Yup, must read the update logs (who does that anyway?).
So, was it WordPress or was it Divi? – to be honest it was WordPress – when you use a framework like WordPress you are always going to be vulnerable to security updates, enhancements (REALLY!!!? You call this an enhancement! ) and various other things that might fubar your installation, especially if you are using – like most of us – plugins, themes extra jquery call out and all that jazz. So, how to get over these issues? Quite simple really – do this:
Update Divi first – no, really – update divi first – then update any ET related plugins, THEN and only THEN – update WordPress. All should be good thereafter. As developers, we have updated over 50 websites in this way and faced zero problems – including this site which is a very busy site and we cannot afford for it to go awry. How do we know this works for definite? – We experimented with a site on a dev server – we installed and updated WordPress first, then divi then the plugins – what happened? We broke the site – we also tried a few other ways too but the only one that worked is the method I alluded to when I started this update.
*UPDATE 18-02-2016  – yes English date format because, guess what? I am English 🙂  It is now essential to update to DIVI 2.6.4 as along with some enhancements and bug fixes there is a security update which affects Bloom, Monarch AND Divi.
Elegant Themes have also added a note to the desktop of all updated files which tells you what to do, if that does not work – do this!
DO NOT BE AFRAID! If you are afraid, back up your site and do the updates, all should be well as long as you have not added css to the DIVI style sheet – if its in option css or in your child sheet, all your styling should stay where it is. If you added some custom php to the DIVI theme files – you stand a good chance of losing these functions – it is always wise to add functions and css amends via your child theme. If you do not have a child theme yet, make one with One Click Child Theme or ORBISIUS and add all your functions and css amends to the child files.
If you are suffering from spinning wheel syndrome (DIVI takes forever to load) Do all of the following: Add this to your php .ini file or add a  php.ini file, if you cannot add this (some hosts do not allow it) ask your host to do this for you. max_execution_time = 360; max_input_time = 360; max_input_vars = 5000; memory_limit = 256M; post_max_size = 128M; upload_max_filesize = 128M; Empty your cache, empty your browser cache and or disable Wordfence and any other caching plugins, go to your page builder and edit to see if the spinning wheel has gone away, if it has, re enable Wordfence and caching. 
*Note, this is for advice only, it is up to you to keep your sites up to date. Using the above solutions, we have had 100% success in updating our websites and getting rid of the Spinning Wheel. 
Isn't it great  – Nick Roach and the team at Elegant Themes are always giving us presents! First it was Divi 2 plus 80 odd other themes that everyone seems to have forgotten about, next it was Monarch, then Bloom and other variations of Divi right up to the present day.
DIVI 2.6.4 YAAAAAY! I hear you all say – but wait, you are updating without doing a backup first – you are experiencing issues like the page builder not showing, you are even seeing in your dashboard the old version of Divi and no update to the new version showing up and you have your API code exactly where it should be. Oh WOE IS ME! I get it, you are excited about the new shiny things you can do with DIVI – a new way to do contact forms – (we've had that for ages in the form of KK DIVI MODS  BTW..) and we could as developers always refer to contact form 7 with a bit of styling or gravity forms, Ninja etc – but, and it is and always has been the same – we want a theme that gives us everything, we don't want to have to think, we just want to add a contact form with conditional logic, we want a slider like layer slider or rev slider, we want, we want and guess what?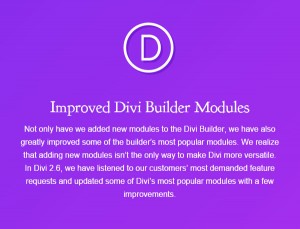 We generally get just what we want because THEY know what we want from visiting the various Facebook groups, by taking notice, by, in reality, taking part and inviting the community to take part too.
Divi 2.6 beta had nearly 200 beta testers – even with that amount of community interaction there are still some errors or the update breaks your site in some way or other – not everyone's but certainly having read all the comments on various groups, there are a few – WHY?  I hear you ask – indeed, I hear you shout – WHY can't the latest version be tested so that it won't break my website and I can update without fear?
Here's some of the reasons why:
Server side and web site caching – Some hosts initiate server side caching without even telling you – most unsettling especially when you add Gzip to htaccess and any number of other site caching plugins – so, first steps are disable caching, install Divi 2.6 (or upgrade) and if it is still giving you issues – contact your host and tell them the issue.
Chrome and Safari – hangs onto a website cache like glue so make sure you empty your cache on your own computer as well
Wordfence – has a built in caching system and doesn't want to let go, best thing – delete it at the server level, install Divi 2.6 and reinstall Wordfence. YOAST you may not even realise you have yoast installed as it comes in many different guises so check the developer of any seo plugin you have, any google analytics plugin and make sure it is not Yoast – disable these plugins, install Divi (or upgrade) and it should work fine.
Do any amendments you want to do and then re enable the plugins. I don't like Yoast but hey, that is my own opinion but it serves a purpose for many millions of users – it just does not play well with DIVI – currently.
Most of all, I think we can thank our lucky stars that we have the least bloated, most cost effective and easy to use page builder based website development tools at our disposal for as little as $70 a year! What do you guys think, comments are always welcome.